Shure Aonic 50 Gen 2 offer the gamut of connectivity – 3.5mm and USB-C wired audio (take note, iPhone 15 owners) plus all the top Bluetooth codecs for wireless listening – in a beautifully crafted, demure build. In fact, they're good across the board, particularly when it comes to the spatial audio. Aside from a minor shortfall in cohesive musicality (owing in part to a slightly overstated treble, before applying any EQ tweaks) and the OK-rather-than-great noise cancellation, they're a compelling proposition.
Pros
+

Supreme wired and wireless connectivity options

+

Myriad EQ presets

+

Outstanding spatial audio options
Cons
-

A little heavy over time

-

Only average active noise cancellation

-

Occasional treble-heaviness
Why you can trust TechRadar We spend hours testing every product or service we review, so you can be sure you're buying the best. Find out more about how we test.
Shure Aonic 50 Gen 2: Two-minute review
Shure's Aonic 50 Gen 2 look the business. And not only that, they back up their not-here-to-mess-around aesthetic with Qualcomm's Snapdragon Sound support, so aptX Adaptive, aptX HD, regular aptX and LDAC are all here – aka all of the current top-tier wireless audio coding.
But there's more! The Shure Aonic 50 Gen 2's bid for inclusion in our best wireless headphones guide culminates in a special USB-C port not just for charging. It means hi-res USB audio is also on the menu (look over here, iPhone 15 and Apple Music users!) thus completing a veritable banquet of connectivity options, from wireless Bluetooth audio pinged from your phone, older sources in a more traditional wired hi-fi system, right up to USB-C audio from your MacBook Pro at work. If that sounds good to you, add these headphones to your list.
However, the star feature of these hotly anticipated second-generation Shure cans (let's be clear here, the three years and five months since the originals is eons in the world of headphone iterations) is Shure's new spatialized audio technology. The feature provides three distinct modes: Music, Cinema, and Podcast. And the good news is that these are a delight across the board, offering oodles of separation and crispness to vocals during movies and podcasts especially, but unearthing extra sonic articles in even your heavy-rotation music playlists too.
To stake a claim for the best noise-cancelling headphones currently on the market, Shure Aonic 50 Gen 2 feature advanced hybrid active noise cancellation. As you'd expect, mics inside and outside the earcup allow the Aonic 50 Gen 2 scope to fine-tune your auditory environment, but you can also help it along thanks to four selectable modes: Light, Moderate, Max, and MaxAware.
For us, the performance here was just a shade under excellent. On the one hand, the clamping force is strong with this one (possibly even a little too forceful for those blessed with larger skulls) and levels of passive isolation are top-notch. But on occasion we found the more ambient-aware options (MaxAware aims to offer the best of both worlds – blocking unwanted noise and maintaining awareness of your surroundings) added warmth to our music and a marginal sweetness to the upper mids. Essentially, the overall efficacy of the noise-nixing here can be beaten by the class-leaders at the level.
Picking up on the comfort, at 340g they feel just a tad heavy over longer listening sessions, despite the ample padding. For reference, the Edifier Stax Spirit S3 weigh 329g they're comfortable for all-day use. OK, Apple's AirPods Max weigh 44g more than the Shures at 384g, while Sony's WH-1000XM5 are quite a bit lighter at 249g – so depending on what you're used to, there may be an adjustment period here.
When it comes to sonic performance, Shure Aonic 50 Gen 2 is a set of over-ears for the EQ curious. There is very good sound to be had here, if you're prepared to work for it just a little. Those with neither the time nor the inclination to play with those presets might find the sound out of the box a little light on lower mids, treble-heavy and even a fraction cluttered timing-wise, albeit expansive and detailed.
The ShurePlus Play app is your friend here and honestly, I'd go in to battle for this companion app – it is slick, easy to navigate and makes more sense than several offered by rival products. It'll even corral your music under one tab, for easy streaming across various services. Pairing is also a breeze and these headphones skip happily from one device to another thanks to multipoint connectivity that really works.
In summary, the Shure Aonic 50 Gen 2 are solid all-rounders. If I'm nitpicking (and it is my job to do so), those who want perfect sound quality from the box may not have the patience for these headphones and the ANC is fine rather than fantastic – but those who love immersive spatial audio during movies, podcasts or playlists are well served here. And if you want USB-C hi-res headphones with the option to go wireless? They're an excellent choice.
Shure Aonic 50 Gen 2 review: Price & release date
Released in September 2023
Priced $349 / £349 / approx. AU$540
The Shure Aonic 50 Gen 2 arrived in the third week of September 2023, having been announced on August 31.
They are priced aggressively for the elite over-ear headphones sector. To explain, that MSRP is actually cheaper than the launch price of the inaugural April 2020 Shure Aonic 50, which were aimed very much at the upper end of the consumer market and evaluated accordingly at $399 / £359, around AU$580.
This clever new pricing strategy from Shure undercuts the asking fee of some of the best and most notable over-ear headphones in the business by a tidy $50 – see the Sony WH-1000XM5 ($399 / £380 / AU$649), the Bowers & Wilkins PX7 S2 ($399 / £379 / approx. AU$575) and the Edifier Stax Spirit S3 ($399 / £330 / approx. AU$640) for starters.
The Illinois audio specialist has put the Aonic 50 Gen 2 right in the way of the Sennheiser Momentum 4 Wireless too, which will set you back $349.95 / £300 / AU$549.95 too. Smart – if the performance is good enough.
Shure Aonic 50 Gen 2: Specs
Swipe to scroll horizontally
| | |
| --- | --- |
| Drivers | 50mm dynamic with Neodynium magnet |
| Active noise cancellation | Yes (selectable) |
| Battery life | 45 hours |
| Weight | 340g |
| Connectivity | Bluetooth 5 with aptX HD, aptX Adaptive and LDAC; USB-C wired audio |
| Frequency range | 20Hz - 22kHz |
| Waterproofing | No |
| Other features | USB-A to USB-C and 3.5mm cables supplied, spatial audio with multiple processing options |
Shure Aonic 50 Gen 2 review: Features
Excellent spatial audio processing options
Very useful EQ presets
USB Audio supports up to 32-bit/384kHz
Firstly, stamina: 45 hours is very good (although not as good as the 80-hour staying power of the Edifier Stax Spirit S3, granted, but the comparison is skewed since the Edifier headphones are devoid of ANC) and I can confirm that this battery claim holds true.
Shure Aonic 50 Gen 2 headphones are a walk in the park to pair, too. Multipoint? Easy – and once you get used to that fact that the physical buttons are all on the right earcup, altering volume, playback and ANC profiles works a charm.
One lovely little perk here is PausePlus. Imagine you're listening to death metal at the office with Max ANC deployed and your boss approaches (just a random example, no reason). If PausePlus is toggled to on, simply pressing the multi-function button to pause the music also deploys ambient sound, so you can hold a polite conversation with your superior and pretend you were only listening to the latest episode of Revisionist History podcast.
Next up, Shure's Spatializer – no, nothing to do with turning vegetables into edible ribbons. In the app, under the device tab (see? It makes sense, it's a feature on the device) you can select spatial audio processing optimized for music, movies or a podcast. I found they brought all of these sources to life, adding depth, value and enjoyment to the whole testing process.
The EQ presets are a similar story – in fact I suggest using both EQ and spatial audio liberally. There's a dedicated Equalizer tab, and although you can go manual if you want, Shure has sensibly opted to call its presets names such as Bass Cut, Bass Boost, Treble Cut and Vocal Boost. My particular favorite is Treble Cut for music, since I do find these headphones a little heavy-handed through the higher frequenciess, but the point is that Shure has bucked the trend of creating profiles for specific music genres (how often have you wondered whether 'jazz' is the correct preset for the acoustic mix you're listening to, or whether soft-rock is really the same as 'rock'?) and it's an excellent move.
Now, ANC. It's acceptable. It isn't a complete bubble of silence. You deploy it by moving a physical slider all the way up on the right ear cup for ambient, or all the way down for ANC. But you can also open the app to select either the Environment Mode Level on a slider, or Light, Moderate, Max, or MaxAware ANC options. I was unable to perceive a lot of difference in the ANC options during the course of my testing save for MaxAware, which also filters in ambient noise. For softening the extraneous sounds of the office, they do a job – but the Bose Noise Cancelling Headphones 700 or Sony WH-1000XM5 still do that job a fair bit better.
Call quality is aided by a "Hear myself on calls" toggle and it does exactly what it says on the tin, making calls feel a lot less like your head's stuck in a bucket as you speak.
Shure Aonic 50 Gen 2 review: Sound quality
Expansive and revealing separation and clarity
Can come off treble-centric on occasion
Not the most musically cohesive listen
Kicking off with Ritchie Sacramento by Mogwai on Tidal (a FLAC file) with a wired USB-C connection to my Mac, the twinkling chimes and expansive ambient soundscape is pensive and more detailed than I remember it through lesser headphones. The driving beat underpins everything and as sonic articles jangle and dart between each ear, a rare talent for clarity through the mids is revealed.
Paolo Nutini's Loving You is a delight, with Nutini's textured voice held centrally among agile guitars and easy drums.
Switching to an Apple Music file on iPhone, Jamie T's Sticks 'n' Stones is energetic and immersive to the point that I feel Jamie and friends all congregating around me at Hampton Wick Station. It's here I notice the Shure Aonic 50 Gen 2's tendency to over-celebrate the treble though – and as a result, the mix can sound a touch disorganized and jumbled on occasion; the placement of each musical strand seems as if it relies on the frequency being played. Here, female backing vocal "ah"s come forward a little too readily when T's lyrics should be the star of the show, for example.
It's a relatively minor issue and one only noticeable in direct comparison against the likes of the Focal Bathys and Edifier Stax Spirit S3, but it's our job to notice. Otherwise, we're treated to a detailed mix with plenty of dynamic rise and fall through the mids and a decent serving of snappy bass weight.
Deploying the Treble Cut EQ option is the panacea for the upper registers, but it really is worth switching out these profiles depending on your music. If you're someone who believes headphones should just sound good without having to lift a finger, you may not like this solution – and it's a fair point.
Shure Aonic 50 Gen 2 review: Design
USB port on the right earcup, 3.5mm jack on the left
Design lies flat, but doesn't fold
Longer hair can get caught in the hinge points when fitting them
Do you miss foldable headphones – the kind that concertina up for easier portability? Well, you won't get them here. The large Shure Aonic 50 Gen 2's earpieces here lie flat in the same way that the Sennheiser Momentum 4 Wireless, Focal Bathys or newer Fairphone FairBuds XL do, and the hard-shell case is a little more svelte than the Focal's, but it'll still take up a bit of room in your bag – unless you want to use the strap to latch it to a carabiner on the outside of your backpack, perhaps.
The build here is classy and the hinges rotate silently and at a glacial pace (be careful; the anchor point is towards the back of the headband and I caught my hair a few times) which is why it's a little strange that the headband itself is a little noisy if you need to alter the sizing.
The padding on both the earcups and headband is ample and personally, I love that the physical buttons are all one earcup, since I'm right-handed, although those with larger fingers (or lefties) may find this a little fiddly.
What is a little strange is the location of the cable ports, with one on each earpiece – but this is a relatively small issue.
There's hardly any sound bleed; people on desks next to me couldn't hear my tracks at 50% volume in the office unless I lifted an earcup away from my head. On this, the clamping force is relatively strong; if you're running for a train you'll be glad of it, if you're relaxing in a comfy chair, perhaps not so much. There's no IP rating for water resistance here, so try not to wear them to the shower.
In summary, the Shure Aonic 50 Gen 2 are a handsome, sleek – if marginally heavy, at 340g – set of over-ears. They're not winning any design awards for originality, but the branding on each earcup is classy and if you prefer physical controls and sliders over touch capacitive functions (I do) you'll enjoy them.
Shure Aonic 50 Gen 2 review: Value
Spatial audio is a high-end option
USB-C audio connection adds flexibility
The merely acceptable ANC may not be what you want
First off, these headphones are not particularly expensive given their features and the price of competitors. That said, if you want the best ANC over-ears money can buy, spend it elsewhere, on the Bose Noise Cancelling Headphones 700, the Sennheiser Momentum 4 Wireless or the Sony WH-1000XM5. There is active noise cancellation here, and the presets are fine, but it isn't a class-leading experience.
Buying headphones almost always involves a compromise somewhere (omission of a particular hi-res codec, poor call quality but great sound, lack of water resistance), but for the wealth of connectivity supported both with wires and without, the spatial audio profiles and the outstanding EQ tweaks, Shure's Aonic 50 Gen 2 are almost impossible to equal.
The battery level is more than sufficient at 45 hours, the build is classy, the companion app is excellent and the multipoint pairing experience has never let me down.
The flies in the ointment? Occasionally the treble is a little forward in the mix and the ANC is a shade off excellent. Depending on your priorities, this either doesn't matter or is a deal-breaker. It's up to you.
Should I buy the Shure Aonic 50 Gen 2?
Swipe to scroll horizontally
| Section | Notes | Score |
| --- | --- | --- |
| Features | Excellent spatial audio presets, top EQ options, so-so ANC. | 4.5/5 |
| Sound quality | An occasionally overstated treble is the only real issue in a detailed, expansive mix. | 4/5 |
| Design | A classy build and finish with some great button positioning and a stable fit.. | 4.5/5 |
| Value | Extremely competitive, unless noise cancellation is top of your list. | 4.5/5 |
Buy them if...
You want USB-C hi-res audio
Audiophiles take note – you get that here. The claim is up to up to 32-bit/384kHz, which is well beyond what the vast majority will listen to even from a hi-res-capable streaming service.
You watch a lot of movies (especially on Android)
Cue up the movie. Deploy "Cinema" under the Spatializer tab. Enjoy immersive soundtracks. On iPhone, you can get amazing from the AirPods Max, of course, but on either platform, these do a fantastic job with films.
You love flexibility
You've got different wired connections, all kinds of high-quality wireless tech, smart ANC options, excellent EQ tweaking, and other app options. These are very smart, and very well-equipped.
Don't buy them if...
You want the best active noise cancellation
Look to Bose or Sony – there is noise nixing here, but it isn't all-encompassing near-silence.
Excellent sound quality from the box is paramount
There is great sound quality to be had here, but you need to deploy a few tricks in the Equalizer tab.
You want the most portable cans around
The Shure Aonic 50 Gen 2's earcups can rotate to lie flat but they don't fold, and at 340g they aren't the lightest headphones – if you want this from headphones aimed at audiophiles, look to the Edifier Stax Spirit S3.
Shure Aonic 50 Gen 2 review: Also consider
Swipe to scroll horizontally
| | Shure Aonic 50 Gen 2 | Edifier Stax Spirit S3 | Sennheiser Momentum 4 Wireless |
| --- | --- | --- | --- |
| Price | $349 / £349 / approx. AU$540 | $399 / £330 / approx. AU$640 | $349.95 / £300 / AU$549.95 |
| Drivers | 50mm dynamic with Neodynium magnet | 89 x 70mm planar magnetic | 42mm dynamic |
| Active noise cancellation | Yes, selectable | No | Yes, adaptive |
| Quoted battery life | 45 hours | 80 hours | 60 hours |
| Weight | 340g | 329g | 293g |
| Connectivity | Bluetooth 5, aptX HD, aptX Adaptive, LDAC, USB audio | Bluetooth 5.2, aptX HD, aptX Adaptive | Bluetooth 5.2, aptX HD, aptX Adaptive |
| Frequency range | 20Hz - 22kHz | 20Hz - 40kHz | 6Hz - 22kHz |
| Waterproofing | None | None | IPX4 splashproof |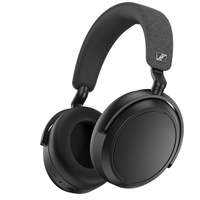 Sennheiser Momentum 4 Wireless
The 60 hour battery, ANC and sound zone options are excellent for the money, but these likeable cans are beaten by the Shure Aonic 50 Gen 2 for build quality and connectivity options. Read our full Sennheiser Momentum 4 Wireless review for the full scoop.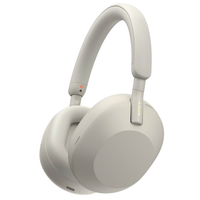 Sony WH-1000XM5
They're great for sound, and the ANC is top-tier. The design is also super-sleek and cool. But their connectivity is much weaker than the Shure. Read our full Sony WH-1000XM5 review.
How I tested the Shure Aonic 50 Gen 2
Bulk of testing done using an iPhone 12, running ShurePlus PLAY app, firmware version 2.3.1.0
Tested over two weeks, listened against the Edifier Stax Spirit S3, Sennheiser Momentum 4 Wireless and Focal Bathys
Used on long walks on public streets, at work in a busy office, on a train, and at home
Listened to Tidal Masters, Apple Music, Qobuz and Spotify on an iPhone 12, a Sony Xperia 1 V, and via USB-C connection on MacBook Pro
To test headphones is to invite them into your life – how the case fits in your bag is just as important as how they slip onto your head. These cans became my daily musical companion – after a thorough run-in period. And just as Shure is a trusted name in audio, I now trust these headphones to work every day, regardless of how you're connecting to your music source, without fail.
The Shure Aonic 50 Gen 2 accompanied me to work on busy weekdays (walking brusquely to the station; boarding a train and the London Underground; at the office) and walking along the blustery seafront on the UK coastline – a great way to test any wind-interference from mics during calls.
To check the audio quality across the frequencies, I listened to various playlists across various music genres (spanning everything from grime to classical) on Apple Music and Tidal, but also to podcasts and albums on Spotify – plus of course YouTube tutorials (on how to change my car's brake light, mostly) from my MacBook Pro.
I've been testing audio products for over five years now. As a dancer, aerialist and musical theater performer in another life, sound quality and the user experience have always taken priority for me personally – but portability, security and comfort come a close second.
First reviewed: October 2023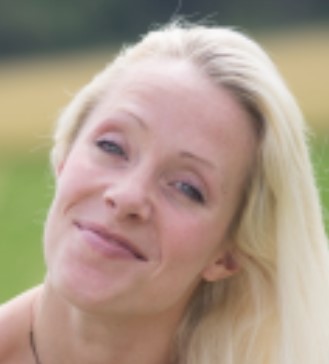 Senior Audio Staff Writer
Becky is a senior staff writer at TechRadar (which she has been assured refers to expertise rather than age) focusing on all things audio. Before joining the team, she spent three years at What Hi-Fi? testing and reviewing everything from wallet-friendly wireless earbuds to huge high-end sound systems. Prior to gaining her MA in Journalism in 2018, Becky freelanced as an arts critic alongside a 22-year career as a professional dancer and aerialist – any love of dance starts with a love of music. Becky has previously contributed to Stuff, FourFourTwo and The Stage. When not writing, she can still be found throwing shapes in a dance studio, these days with varying degrees of success.