Home to a library of NBC favorites, Peacock TV isn't currently available to those outside of the US. This means even those who have subscribed will be faced with geo-restrictions if they try to watch the streaming service when overseas. Not to worry, though, because there are plenty of VPN services that will ensure you can tune into Peacock Originals, WWE live streams, and boxsets and movies no matter where you end up. Better still, we've tested an array of providers to find the best Peacock VPN, too, so you don't have to.
Fundamentally, a VPN is there to better protect your data while online. On top of encryption and other security tools, it also alters your IP address. This can come in handy when it comes to watching Peacock TV abroad, allowing you to choose one of the service's thousands of servers to appear in the US and spoof your device into thinking you're right at home.
Stream Peacock TV without issue and get your weekly SNL fix, as well as watching fan favorites like Yellowstone, Brooklyn Nine-Nine, and other titles from the likes of Bravo, Telemundo, and MSNBC.
We've reduced the list down to the five best Peacock VPN providers available, which successfully give you access to Peacock, and so much more.
Today's top 3 Peacock VPNs:
1. ExpressVPN is the best Peacock VPN in the world
ExpressVPN tops the lot as our absolute favorite service out there, and it's no different for folk specifically looking for a VPN for Peacock. It has fast connections (good for buffering haters) and is easy to use - plus, it comes with a 30 day money back guarantee and 3 months extra free with an annual plan.
2. Surfshark - an ideal option for the thrifty
We understand why Peacock's well-priced content appeals, and the same can be said for Surfshark. The pricing is some of the best on the market, but this provider is still fast, secure and a single subscription covers unlimited devices.
3. NordVPN - strutting around the VPN world like a...
We wouldn't be surprised if you've already heard of NordVPN, what with its omnipresent ads. But it walks the walk, too, unblocking Netflix, Amazon Prime, iPlayer, Peacock and more with ease, so you can watch what you want where you want.
---
The best 5 Peacock VPNs in 2022:
Best Peacock VPN 2022 - Get 3 months free with an annual plan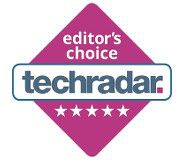 ExpressVPN is the provider that we also rate as the best overall VPN out there. And thanks to a large network of high-speed US servers, it's an excellent choice for watching shows on Peacock, too.
With apps for iOS, Android, Windows, MacOS, Linux and streaming sets like the Amazon Fire Stick, ExpressVPN will enable you to access Peacock on pretty much any device. The app is easy to use and enables you to connect to the fastest server via its built-in speed test feature.
What's more, as ExpressVPN prevents internet service providers from intentionally slowing down your internet connection and offers unlimited bandwidth, you can expect a great streaming experience. From a security perspective, Express VPN impresses with a kill switch, 256-bit encryption, zero-knowledge DNS and an audited no-logs policy.
If you ever experience an issue with the VPN and need support, you can access how-to guides on ExpressVPN's website or ask questions via a 24/7 live chat function. One downside is that you can only have five devices on your subscription (so probably enough for most people), although you can get your money back within 30 days if you're not happy.
Get the best Peacock VPN with 49% off and 3 months FREE
TechRadar readers get 3 free month added on when you sign up for a one year contract. And now you even get a year of secure cloud storage from Backblaze thrown in, too. And don't forget about that quibble-free money back guarantee - effectively a free trial to make sure you like it.
Surfshark is another hugely popular, feature-packed VPN service that enables users to access Peacock from anywhere across the world. All you have to do is connect to one of its US-based servers. And with Surfshark offering over 600+ servers across 25 American cities (a boost from 500 servers across 20 cities) in its pool of 3,200 servers and 65+ countries, there's plenty of choice available.
When streaming, Surfshark's servers have been designed to deliver high speeds and prevent buffering. As well as this, it offers apps for all major platforms, so you'll be able to stream Peacock on smartphones, tablets, computers, smart TVs and other connected devices.
One of the great things about Surfshark is that it focuses hugely on security and privacy, protecting users against malware, phishing, intrusive adverts and web trackers. Additionally, there's a kill switch, DNS leak protection, 256-bit encryption, a no logs policy and a camouflage mode to stop ISPs from finding out that you own a VPN.
Another huge plus point is the fact that you connect as many devices as you'd like with one subscription, and with plans starting at less than $3 per month, Surfshark is certainly a bargain. Either way, there's a 30-day money-back guarantee and 24/7 customer support.
---
If you're looking for an easy-to-use and affordable VPN that offers access to a huge US server network so that you can stream Peacock, NordVPN has to be on your shortlist. It provides 1,900+ servers in 15 US cities as part of an impressive global network of over 5,400+.
With NordVPN calling buffering the "ultimate buzzkill" and offering unlimited bandwidth, you'll experience a high-speed performance when you stream TV shows, movies and sport on Peacock. Like most high-end providers, it offers apps for virtually all devices and operating systems - including Android, iOS, Windows, MacOS and Linux.
We're big fans of Nord's Double VPN feature, which means all of your internet traffic will be sent via not one but two VPN servers. This gives your data an extra layer of encryption so it never gets into the wrong hands.
Other excellent features include a DNS leak test, a no logs policy, a malware and advert blocker, and 24/7 support. Sadly, you can only connect up to six devices, but NordVPN provides a 30-day money-back guarantee if this ends up becoming problematic.
---
When it comes to servers, CyberGhost is without a doubt one of the best VPNs out there. It boasts a staggering global network of more than 7,900+ servers in 90 different countries, and because over 1,200 of them are based in the US, that makes this a pretty reliable choice for the best Peacock VPN.
CyberGhost offers a range of great features that are pretty standard for a premium VPN, such as apps for all platforms, a kill switch, multiple protocols to choose from, 256-bit encryption, a no-logs policy, unlimited bandwidth and the ability to connect up to seven devices (though, unlike other providers, you have to register and de-register devices to use across more than 7 at any one time).
It's also an incredibly fast option. In fact, it's one of the fastest VPN on this list, hitting peaks of 830-850Mbps, which is pretty impressive. That said, many won't need anything like that for day-to-day tasks and even streaming - but it's certainly an feather in CyberGhost's cap.
Should you ever need help with anything, you can ask questions via 24/7 customer support, and there's also a 45-day money-back guarantee.
---
ProtonVPN ticks all of our boxes as one of the best streaming VPN, and that makes it an excellent candidate for your choice of Peacock VPN. While it has 300+ servers based across 14 US cities - smaller than most other providers on this list - its Plus plan still offers more than enough choice to ensure you can access the streaming service from wherever you are.
What's more - other than ExpressVPN, NordVPN, and Surfshark - it's one of the few VPN that has any success across the board unblocking foreign Netflix libraries. In our recent round of testing, we could watch Netflix catalogues in the US, UK, Canada and Australia. With those who have a Peacock account likely to also be subscribed to the giant of streaming, ProtonVPN proves itself as a credible Netflix VPN, too.
It also impresses in terms of speed. While our recent round of testing delivered some lower lows from ProtonVPN, it still tracked at 360-670Mbps, which is both reliable and fairly consistent with its past performance.
It's worth noting you will need the aforementioned Plus plan in order to benefit from its streaming functionality. Still, it seems worth it with the odds in your favor to bypass those pesky geo-restrictions.
---
Peacock VPN FAQ
Which VPN works with Peacock?
Fortunately, you're spoilt for choice - we've found that a good few VPNS work with Peacock. Our number one favorite is ExpressVPN, as it combines fast connection speeds (bye bye buffering) with easy use on a range of streaming device. We also like how good its 24/7 customer support is, too - it will come to your rescue if you have any struggles at all using your VPN with Peacock TV.
For much the same reasons, we also rate Surfshark and the world-renowned NordVPN. The former in particular is eye-catching thanks to its fantastic pricing and the fact one subscription works on unlimited devices at once.
How can I watch Peacock with a VPN?
Much like most streaming services, Peacock restricts its content due to licensing so you can only watch if you're based in the US. If you try to visit and watch content on Peacock when outside of the country, you'll be faced with geo-restrictions. If you happen to be abroad, using a VPN will allow you to bypass these geo-restrictions and access Peacock no matter where you end up.
All you need to do to watch Peacock outside of the US is to subscribe to one of our recommended Peacock VPN services, choose one of its US-based servers and connect. From there you can proceed to the Peacock website, sign up or sign in and watch the latest WWE events, and other shows straight from NBC like Girls5eva, Modern Family, and SNL.
Is Peacock a good streaming service?
It felt like we waited aaaaaaaages for the launch of NBC's streaming service. But now it's here, there's a lot to like. One of the best things about Peacock is that, unlike many other streaming platforms, it provides a free subscription that enables users to access over 7,500 hours worth of TV shows, movies, sports and news right around the clock. The Peacock library includes iconic movies like Shrek and Jurassic Park, as well as TV shows like Law & Order, Downton Abbey and Saturday Night Live.
And if you want to watch even more TV via the platform, premium subscriptions start at $4.99 per month. That will get you access to original Peacock shows like Brave New World.
To learn more, head to our Peacock TV review.
What devices can I watch Peacock on?
You can access Peacock on a large variety of different devices and platforms, including browsers such as Chrome, Firefox, MS Edge and Safari; Android mobile devices; Android TVs; Google Chromecast; Comcast Xfinity X1 and Xfinity Flex; Apple TV (4K and fourth-generation TV HD); iPhone, iPad and iPod Touch; PlayStation 4; Xbox One; LG smart TVs; Vizio Smartcast TV; and setup boxes from Cox.
Read more: