More hand-picked deals
It's the calm before the storm – with just about a couple of weeks to go before Black Friday, the pickings are slim. Yet there's always a bargain to be found, if you're willing to dig. And the most amazing ones are when you find the newest gadgets on discount at launch.
The Fitbit Charge 3 has officially made its way to our shores now and already you can save some dosh on the latest fitness tracker from the company that knows how to make 'em.
Moreover, another big gaming release is currently available only on pre-order, and already you can score a discount on it.
There's also savings on the best wireless noise cancelling headphones currently available, as well as a beautiful set of leather cans that will save you plenty.
Amazon deal of the day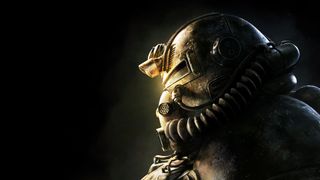 Fallout 76 preorder | usually $62 now $49.76
The game releases on November 14, but you can already save on the next big gaming release, thanks to Amazon. You get 20% off on the pre-order price of the game for PC, PS4 or Xbox One. View Deal
New deals added Tuesday, November 13
Fitbit Charge 3 | usually $229 now $200
The Charge 3 is a significant upgrade from its predecessor and it's only just been announced in Australia for a retail price of about $230. However, you can already save $29 on this excellent wearable when shopping at Cotswold Outdoors.
There's also a Special Edition version in graphite/white which will set you back $230.View Deal
Sony WH-1000XM3 wireless noise cancelling headphones | usually $499 now $398
You're in luck if you missed the offer from Sony to save $100 on this superb set of noise-cancelling cans. You can get the latest iteration of Sony's best premium wireless headphones for $101 less at MobileCiti or at VideoPro. That's a dollar better than what the manufacturer offered.View Deal
Polk Hinge wireless on-ear headphones | usually $249 now $69
Don't want to spend too much money on a pair of headphones? Then for just $69 you can get a good-looking set of Polk cans from Kogan. They promise comfort without compromising on sound quality, and come with a folding design for easy storage. And did we mention there's a whopping 72% off?View Deal
Previous days' deals that are still available
Sales are hardly for a single day, unless it's a special occasion. So we see no point in deleting old deals. We hang on to them for two weeks, so if you missed out on them on the day of posting and they're still available, you can still score yourself a great bargain.
Apple Watch Series 3 (GPS version) | usually $549 now $449
While the Apple Watch 4 is the best smartwatch the tech giant has produced, we stand by our decision that the Series 3 is just as good, especially with the updated OS. And it's makes a lot of sense to get the GPS version so you can take calls without having your iPhone with you. At Harvey Norman, you can save $100 on the Apple Watch 3 GPS 42mm black sports band as well the white sports band options.View Deal
Garmin Forerunner 935 | usually $699 now $399
If you're keen on getting your fitness regime streamlined and tracked with precision, you'd need one of Garmin's excellent multi-sport trackers. But they usually come with a hefty price tag. However, Rebel Sports as the Forerunner 935 in black for $300 less – now available for $399.View Deal