Here's our definitive guide to the best wireless earbuds in Australia. We've tried and tested a variety of buds, carefully considering cost, battery life, sound quality, design and additional features to help make picking your next set of earbuds a breeze.
While not every set of Bluetooth earbuds here will boast a full suite of features such as active noise cancellation or spatial audio, these in-ear buds are the top options currently available. Whether you're an audiophile or just after a cheap pair of buds that do the job, we have you covered with the selection found here.
With rumours swirling around Sony's next pair of Bluetooth buds, the WF-1000XM5s, we could soon see a big shake up that knocks their predecessors, the Sony WF-1000XM4s, from the top spot.
And while Sony might have held its ground with the best all-round buds, they don't reign supreme in all areas. The Bose QuietComfort Earbuds 2 boast the most impressive noise cancellation we've ever seen in a pair of buds, while Bang & Olufsen have an absolutely stunning offering in both design and sound.
The main difference between this list and our best true wireless earbuds guide is that not all cords are cut here – some options still offer a bud to bud connection so you won't ever have to worry about losing a single earbud.
If you're not keen on a set of buds, we've got you covered. Our best headphones guide covers everything from on-ear, in-ear and more, offering you a big variety to choose from when picking your next portable audio device.
Best wireless earbuds: the list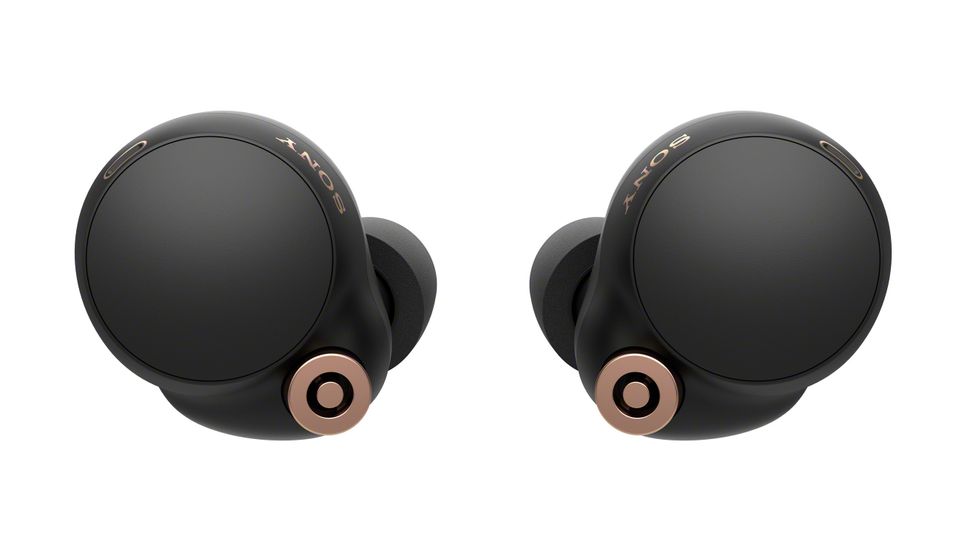 Sony's excellent WF-1000XM4 earbuds still hold their spot at the top of this list, but this isn't to say that other brands haven't made some big strides to now rival these buds. Sony once held a monopoly on active noise-cancelling earbuds, but brands such as Bose and even Apple have since made big upgrades to even surpass the WF-1000XM4's noise-cancelling capabilities. If nothing else, this hot competition makes the future release of the Sony WF-1000XM5 earbuds all the more exciting.
Still, the Sony WF-1000XM4 earbuds are an all round fantastic pair of buds which offer the best full-bodied audio experience out of any on this list. Even the biggest audiophile you know will get enjoyment out of the eloquent and dynamic sound on offer from these buds, with a rich mid-range and smooth transitions to the top end.
These buds are also designed very well, offering a stylish package for such a feature-packed pair of earbuds. The WF-1000XM4's are smaller and come with a more compact charging case than their predecessor did, although the battery life on these buds is still a little underwhelming with a total of 24 hours between both the buds and the accompanying charging case.
Still, if you're after a pair of buds which offer a rich audio experience, the WF-1000XM4 earbuds are a comfortable and stylish choice.
Read more: Sony WF-1000XM4 review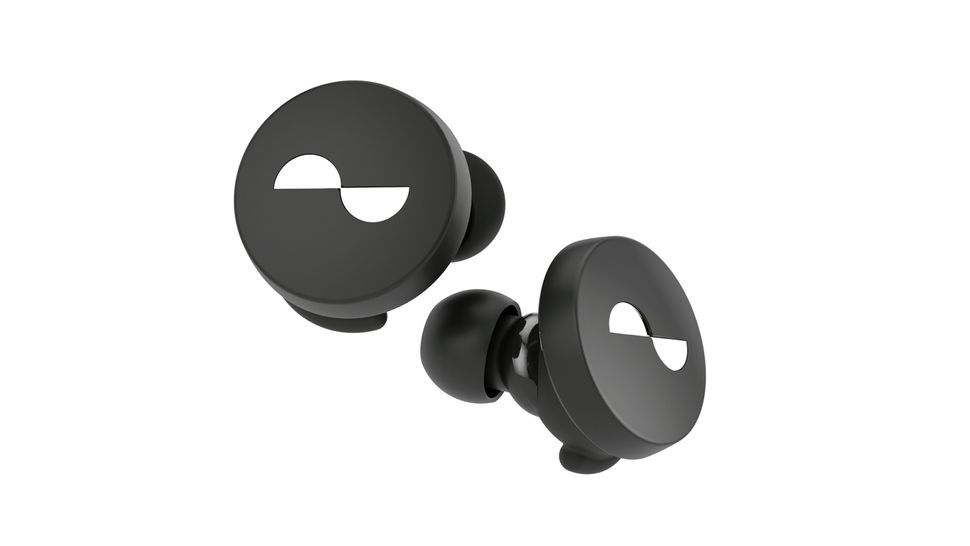 Not many earbuds offer the personalisation that the NuraTrue earbuds do. Not only is there a selection of foam and silicone eartips to customise the fit, there's also a fit test on the app to perfectly tune it to your ear, so you'll be able to listen to your music in comfort.
Customisation doesn't stop there though – you can create multiple sound profiles and map the touch controls to your preference. Audio is also wonderful in these buds, with support for hi-res audio as well.
On top of everything else, you'll also get fast charging, decent noise cancellation and an IPX4 water resistance rating, really showing that the NuraTrue are one of the most well rounded earbuds currently available on the market – if you have the money to spare as these are on the premium end of the spectrum.
Read more: NuraTrue review
While the Bose QuietComfort Earbuds are still some of the best out there, the Bose QuietComfort Earbuds 2 make some impressive improvements on their predecessors, particularly when it comes to the bud's noise-cancelling capabilities.
The design of the Bose QuietComfort Earbuds 2 vastly improve the noise cancellation. That's no small feat, considering that the originals offered some of the best ANC at the time of their release. As an added plus, our review found that you don't lose out on audio quality, as the "sound is very well balanced, with a heck of a lot of details and textures coming through. And if you find the need to tweak it, you can via the EQ in the app."
With that said, there are a few specs missing from these buds that are a little disappointing when considering the price. You only get 6 hours of battery life with these buds, with there only being an additional 3 in the case. There's also no support for high-def wireless codecs and no wireless charging.
Though, if you're after the best noise-cancelling earbuds currently available, look no further as you currently won't get any earbuds that beat the Bose QuietComfort Earbuds 2 in that area.
Read the full Bose QuietComfort Earbuds 2 review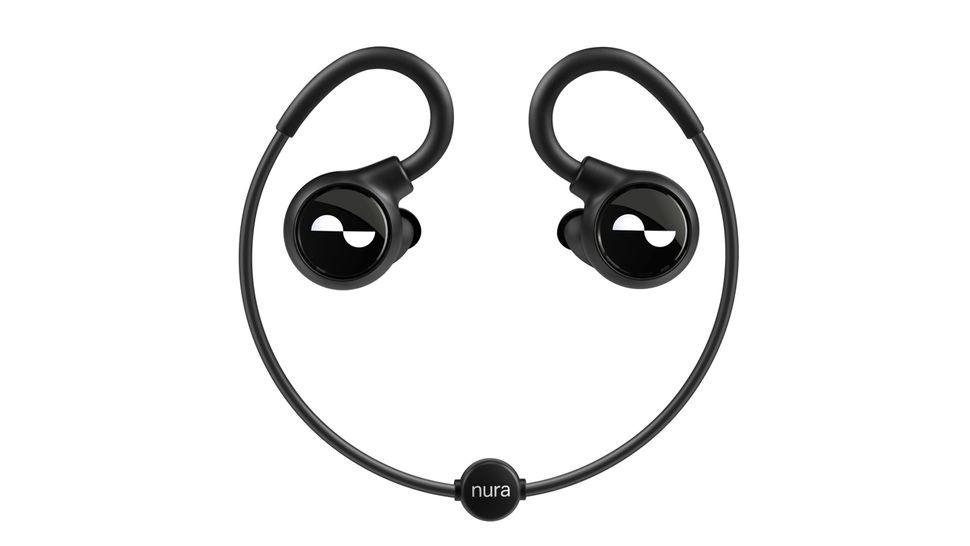 The NuraLoop offer adaptive audio technology which automatically determines a listening profile for the user, giving them well-balanced and delightful sounds. They keep on giving too with active noise-cancelling, a social mode for when you need to listen, IPX3 rating for sweat proofing, and great battery life too. Rugged and capable of everything you might want to do, they're great all-rounders.
Read more: NuraLoop Headphones review
Much like their predecessors, the AirPods Pro 2 don't disappoint. One particular standout feature is the noise cancellation. These buds do not skimp out here, with the ability to block out noisy chatter in a cafe, wind and train sounds. The noise cancellation is impressive, despite not offering a gradient like some other buds do.
Sticking true to Apple, the AirPods Pro 2 work best when paired with other devices by the brand and the accompanying app gives a bunch of options, such as an ear-tip fit test to ensure they're both comfy and secure, and spatial audio options.
Overall, between the increase in battery life and the impressive audio performance thanks to the new H2 chip, the AirPods Pro 2 combine all the good things that were offered by the previous AirPods Pro with quality upgrades for a better user experience. And the best part… they cost the same as the older model.
Read more: AirPods Pro 2 Review
Samsung jumps into this list with the Galaxy Buds 2 Pro. Offering solid active noise cancellation, a classy and comfortable design and big improvements on audio when compared to previous Galaxy Buds, this is a spot that has been earned.
These buds are in a smaller package than before and have a IPX7 waterproof rating – though the case itself is not waterproof. Despite the small build, the Galaxy Buds 2 Pro sit securely in the ears, with two ear tip options available in the box.
With active noise cancellation on, you'll only get around five hours of battery life, but the ANC is very good, even beating out Sony's WF-1000XM4 buds in this category. They're not at the level of Bose QuietComfort Earbuds just yet, but it's definitely better than Samsung's previous attempts.
Read more: Samsung Galaxy Buds 2 Pro
If you're after a mid-range pair of earbuds which rival some of their more expensive counterparts, the JBL Live Pro 2 earbuds might be what you're after. Offering fantastic all-round performance, the 11mm dynamic drivers in these buds deliver a powerful, clear and brassy sound, even if still not quite at a level that will convince true audiophiles.
These buds come with adaptive noise cancelling as well as an ability to pair with multiple devices, while also sporting a stylish mirrored finish and a capacitive panel for gesture control. The JBL Live Pro 2 earbuds also come packed with three different sized silicon tips so you can fit these buds perfectly and allow the ANC to shine. Just don't expect the level of noise-cancellation offered by the Bose QuietComfort Earbuds 2 which come in a little higher on this list, as a budget-friendly price is always going to come with some concessions on the heights reached by premium alternatives. Call quality with these buds is also a little lacking, but even some of the more expensive earbuds have difficulty here so this issue isn't really unique to these mid-range buds. Overall the affordability and quality make for a solid pair of earbuds with the JBL Live Pro 2 which make them more than worthy of their place on this list.
Read the full JBL Live Pro 2 review
The Bang & Olufsen Beoplay Ex buds are a premium option. Not only do they look absolutely stunning, but they also boast a level of sound quality, and sound customisation, not often found in a pair of buds.
Bang & Olufsen's Beoplay Ex will let you set the sound profile to your exact needs through the accompanying Music app. Sound can be adjusted in four distinct directions – Bright, Energetic, Warm and Relaxed – allowing you to fine-tune it to your own exact preferences .
Plus call quality on these buds rivals other more niche buds such as Apple's AirPods Pro 2. While we didn't find it to be crystal clear in our review, we did find that the Beoplay Ex did a pretty good job at drowning out a busy city street while on the phone, compared to rival pairs.
There's also on-bud controls that not only stop and play your music, but also let you adjust the level of ANC and a variety of other functions, the Bang & Olufsen Beoplay Ex offers users a simple and effective listening option.
With such a standout offering, you might think the Bang & Olufsen Beoplay Ex would be higher on this list. But there is one big downside to these buds, and that's the small fortune you'd have to part with to own a pair. You're getting quality but you can get buds that meet the Beoplay Ex's feature set for less.
But if you have the money to splurge, then your ears will be in for a treat with the Bang & Olufsen Beoplay Ex.
Read our full Bang & Olufsen Beoplay Ex review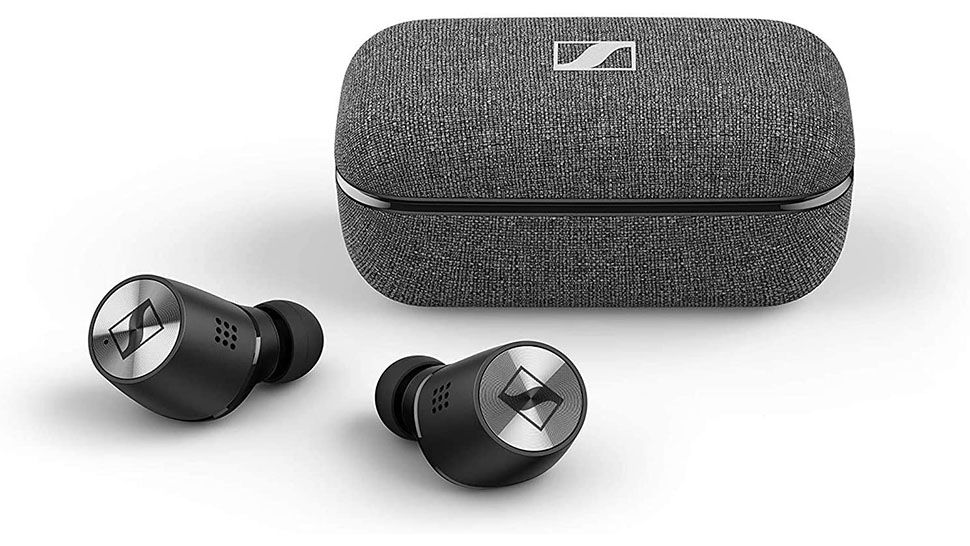 Fantastic all-rounders that also offer reliable noise cancellation, the Sennheiser Momentum True Wireless 2 do a good job of blocking out the bulk of environmental noises. A wide soundstage and plenty of crisp detail mean they sound exceptional too, but bear in mind that smaller ears may find the fit a tad uncomfortable. Support for aptX is always welcome allowing you to stream hi-res audio easily.
Read more: Sennheiser Momentum True Wireless 2 review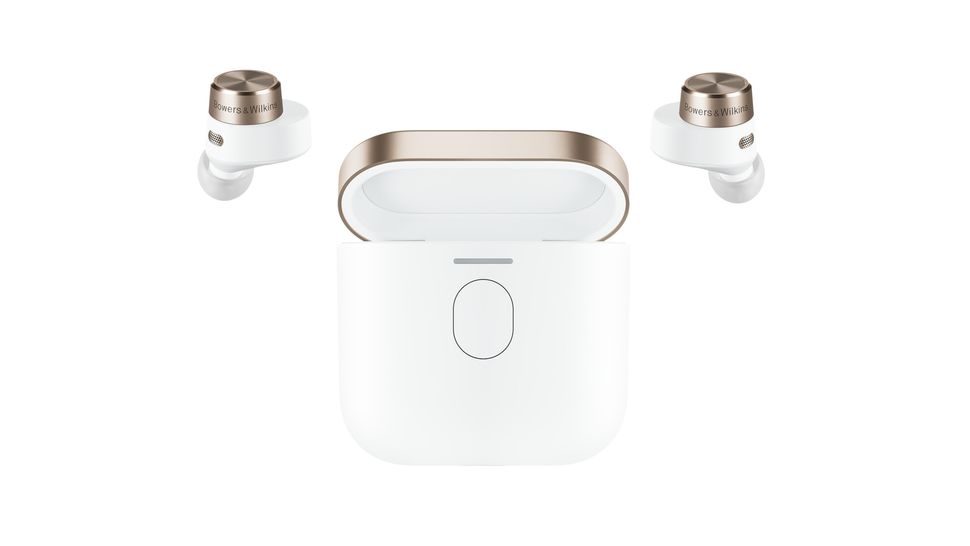 The Bowers & Wilkins PI7 are expensive, especially compared to some of the other wireless earbuds in this guide that offer excellent value for money. But does that mean you should look elsewhere? Well, even though these buds are pricey, we believe it's hard to describe just how good they sound – which might justify the sky-high price tag.
The audio quality on offer here is truly outstanding with a near flawless presentation. Each earbud features a dual-driver arrangement, with a balanced armature taking care of high-frequency reproduction, while everything below is handled by a 9.2mm dynamic driver. Each has its own individual amplifier. That's mostly what you're paying for, although the charging case can work as a repeater, meaning you can use these buds with a number of previously inaccessible devices, such as in-flight entertainment systems.
However, if you're looking for excellent noise cancellation or great battery life, these fall short. For example, you'll find better options for ANC from the Bose QuietComfort Earbuds at a slightly cheaper price and top battery life from the Lypertek PurePlay Z3 2.0 for more than half the price.

Still, we've included them in this guide because if you want excellent sound and nothing else (and have the budget to match), they're well worth considering.
Read our full Bowers & Wilkins PI7 review
Sony's latest budget option has arrived, and while in Australia they'll still set you back AU$199, they boast a suite of features worthy of something a little more expensive.
At this price point, you might not expect to get noise cancellation built in, but the Sony WF-C700N actually boast a relatively impressive performance here. Sure, they don't rival the Bose QuietComfort range, but you can customise your ANC profiles to suit your needs through the Sony Headphones Connect app.
Sony hasn't cut corners on sound quality, either. Offering a detailed audio experience with dynamic ranges and a three-dimensional soundstage, you'd be fooled into thinking these buds were on the higher end of the price spectrum.
Now there are a few concessions that have been made to keep the Sony WF-C700N's price as low as possible. There's no on-ear volume controls, and the battery only offers up to 15 hours between both the buds and the case. But if you don't want to fork out more than AU$200 for a pair of earbuds, the Sony WF-C700N won't disappoint.
If AU$199 is still a little out of your range, there's also the Sony WF-C500 earbuds that retail for a little less. They have a narrower soundstage and a disappointing battery life (10 hours), but will still give you a cord-free listening experience for less.
Read our full Sony WF-C700N review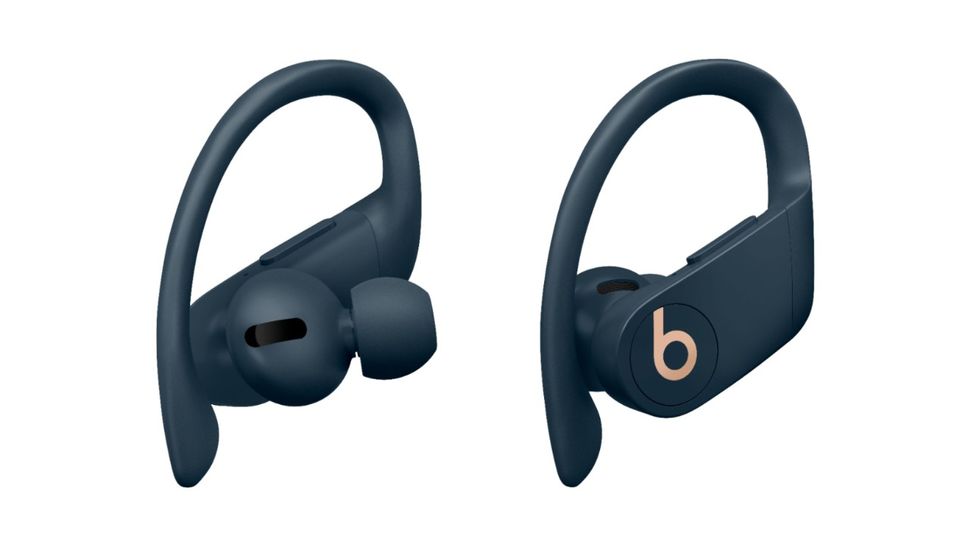 A snug fit that means you won't have to worry about these earbuds falling out while you work out, the Powerbeats Pro are immediately appealing. They sound genuinely fun too, no matter what you're listening to which should help enliven you. The only real downside here is they're only IPX4 rated and they're not brilliant at isolating noise.
Read more: Beats Powerbeats Pro review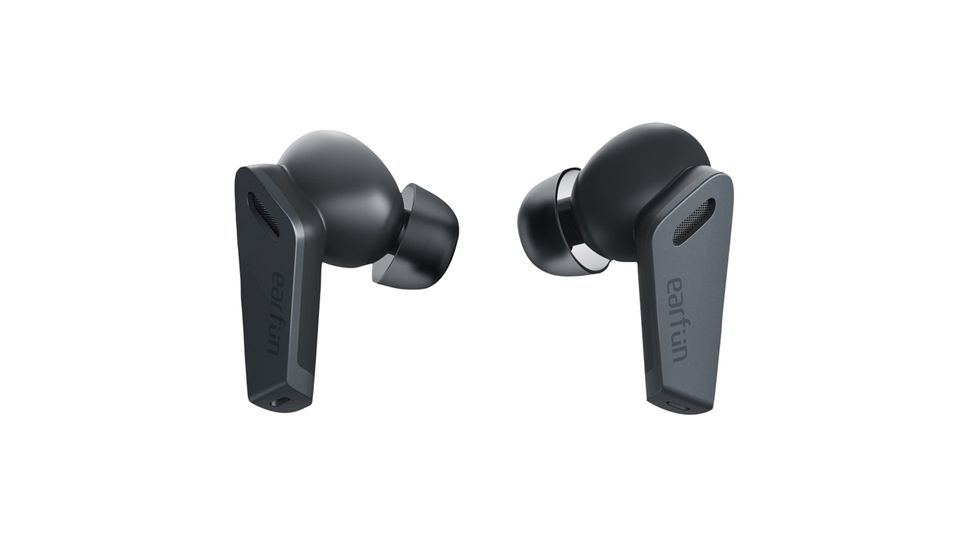 The EarFun Air Pro can have a slightly awkward fit depending on your ears, but stick with them. By doing so, you get to enjoy active noise cancellation on a tight budget and the sound itself is pretty good too. 32 hours of battery life helps out here with a single charge offering a respectable nine hours of listening time. That only dips to seven with ANC switched on, which is pretty good going.
Read more: EarFun Air Pro review
Best wireless earbuds FAQ
How to choose the best wireless earbuds
Why you can trust TechRadar We spend hours testing every product or service we review, so you can be sure you're buying the best. Find out more about how we test.
There are a few factors to consider when picking a pair of wireless earbuds. You want to find a pair that are both comfortable and suitable to your needs. Before settling on your new wireless earbuds, consider the audio quality, connectivity, design and other included features as well as your own budget.
If you want a pair of buds that are packed with the most premium features, you're looking at spending a lot more than it'd cost you to get your hands on a pair that might still have decent audio without all the frills. Still, if you need features such as ANC, spending a little more on a pair of buds can make all the difference.
The general user won't need the most expansive soundstage, but if you want the best audio experience you'll also need to consider how each pair performs when compared to competitors.
You should also look at how you plan to use your new earbuds. If you're after a pair to use while you're working out or jogging, you'll want to consider getting a pair that has been designed specifically for people who are more active and that also comes with a water resistance rating. On the other hand, if you want a pair to block out the world while you're trying to focus on work or study, you'll want to look out for a pair with active noise cancellation.
You can also consider brands while shopping around for earbuds. While Sony has held solid ground with some of the best wireless earbuds on offer, there are a bunch of other brands out there that are closing the distance such as Bose, Apple, NuraTrue, Beats and many more.
Ultimately, with the amount of wireless earbuds on the market, you won't have any issues finding the pair that's just right for you.
Wireless vs true wireless: what's the difference?
Wireless earbuds have been around for a while now, pretty much since the invention of Bluetooth. These earbuds do away with cords that connect the buds to your phone, and are powered by an internal rechargeable battery. The name can be a little misleading, as some wireless earbuds have cord that connect the left and right units together, but options that completely do away with wires are known as true wireless earbuds.
True wireless earbuds have no cords at all, meaning you can listen to music with the ultimate freedom to move about. While there are a few true wireless earbuds on this list, you can seek out our more comprehensive round-up of the best true wireless earbuds if you want to find even more options in this category.
Wireless options aren't just limited to in-ear options. Wireless headphones, both on-ear and over-ear, are also available. In this case, you get two ear-cups connected by a headband. If you want to know more, you can check out our best wireless headphones guide as well.
Which brand of wireless earbuds is best?
There's really no clear answer to this question. All the brands on this list have pros and cons, and it really depends on what you're looking for.
Sony has been a top brand in the audio game for a long time, and have consistently had some of the best wireless earbuds on the market. If you want the best listening experience and audio quality, the Sony WF-1000XM4 will definitely not disappoint, hence why they sit at the top of not only this guide but also at the top of our best true wireless earbuds guide as well.
If you want a luxurious listening experience, you could look at a high-end brand such as Bowers & Wilkins. Or, if you're looking for a pair of buds that fit within your smartphone's ecosystem, Apple and Samsung both have options that fall onto this list that are optimised to each company's respective devices.
How we test wireless earbuds
We've tested every pair of earbuds listed in this guide, among many others that are currently available. We take time while reviewing products, making sure to evaluate how these devices sound across movies, different music genres, games and more. Sound quality is a priority for TechRadar, especially when listening to music on the go.
Comfort and how secure they feel is also taken into consideration over extended periods of use, and tested in the situations best suited to the product (including gaming and running).
Any other features, including battery life and noise cancellation, are also tested. If a pair of earbuds claim to have it, we'll try it out and let you know what we think.
If you want to find out more, we have a complete set of guidelines on how we test, review and rate on TechRadar.