Smartwatch prices have been falling as wearable technology becomes more and more commonplace. That means you can pick up fitness smartwatch deals at some fantastic rates right now, with everything from the Apple Watch to the cheapest of Fitbits offering more and more features with each release. 
The best cheap smartwatch sales
1. Apple Watch deals
2. Samsung Galaxy Watch deals
3. Fitbit deals
4. Fossil smartwatch deals
5. Garmin deals
6. Amazfit deals
As technology improves options expand, and today we can see a massive range of features and designs on offer. There's more choice than ever before, and even cheap smartwatches are now delivering power previously reserved only for premium devices. From ECG-enabled heart rate monitors to Alexa and Google Assistant compatibility from your wrist, smartwatch sales of all prices now offer an intelligent and intuitive piece of kit for less cash.
Those improvements mean lots of new models, which means lots of great smartwatch prices. Our technology scans all the key retailers to find the very best deals. We're also comparing the specs against those prices to make sure you're picking up the best fitness smartwatch deals for you.
The best smartwatch prices and deals
Apple Watch smartwatch deals
While the latest Apple Watch doesn't offer any major revolutions in the way people connect with their iPhones through their wrists, it does offer some unique features over the previous generation. For starters, your screen will remain on meaning you can subtly check the time, or just catch up on notifications whenever you need to. This is a great feature that instantly fixes many of early Watch adopters' biggest issues with ease of access, and the largest change to hit the series with this upgrade. 
Other than that you're getting more onboard storage and a few minor improvements at a premium smartwatch price. Though the Series 4 is now out of production, you're likely to find better deals from retailers on the older model than you will for the latest. You can find plenty more Apple Watch 5 prices and deals right here on TechRadar.
The Apple Watch 3 is now the cheapest model in the current Apple Watch range and excellent value for money. Available in 38mm and 42mm models with a 1.5-inch and 1.65-inch OLED display respectively, it looks similar to the Series 5 and almost identical to its predecessor but its screen is brighter, its processor is 70% faster and its wireless chip 50% more energy efficient than the Series 2. 
It added a barometric altimeter to the existing sensors (optical heart-rate sensing, accelerometer, gyroscope and ambient light sensor) and retains the 18-hour battery life and 50m water-resistance of the Series 2. 
The Series 3 is still very much in play, but you'll find plenty of smartwatch sales offering up a much cheaper price these days. 
Samsung Galaxy Watch smartwatch deals
The Samsung Galaxy Watch is the latest of Samsung's Tizen smartwatches to hit the market. Fresh for 2020, the new wearable offers up an improved rotating bezel and all-round slimmer, more sophisticated finish. You're getting similar fitness features to the Samsung Galaxy Watch Active 2 but there's 8GB of storage available rather than 4GB. That's a considerable boost if you're looking to store music directly on your wrist. 
The latest release essentially takes everything the more fitness-focused smartwatches offer, polishes it all up, adds a few fancy features, and dresses it in a more pleasing chassis. That means you could get away with spending a lot less than the $399 the smallest model is up for. The Active 2, for example, sees regular smartwatch sales at around $249.99, which is a much more realistic price if you're looking for fitness features over fashion-forward wrist-candy. 
Debuting just six months after the original Galaxy Watch Active, the Active 2 was never going to be a massive leap forward – but it is better than its predecessor. It didn't bring back the rotating bezel that the original Active lacked but it did introduce a software alternative: you slide your finger around the edge of the screen.
The Active 2 introduced a second, slightly larger 44mm version for bigger wrists, and it added an ECG to the array of sensors. It's an evolution of the original design rather than a revolutionary one, but it's the better of the two Active generations for a slightly higher smartwatch price. 
The Galaxy Watch Active is a smaller, cheaper, more fitness-focused version of the Samsung Galaxy Watch. It does without the rotating bezel of its big sister and it doesn't have a speaker either, so you can't use it for phone calls or audio notifications. 
Think of it as a super-powered fitness band or a budget version of its bigger sibling: it still has good battery life and a nice enough operating system but it isn't quite as powerful as the fully-featured Galaxy Watch, or the newer Galaxy Watch Active 2, and the lack of that bigger case and rotating bezel makes it more gym-friendly but a little more fiddly.
If you're not fussed about anything too hardcore in your fitness tracking, you're best off with this model as you'll usually find smartwatch deals offering it up for around $149. However, there might be features worth the $100 or so extra on the next model up.
The Samsung Galaxy Watch looks like a real watch, it lasts four days between charges and it's one of the most refined smartwatches you can buy today. Its rotating bezel isn't just a brilliant idea, it also protects your screen from accidental scratches or drops. The Galaxy Watch launched at a premium smartwatch price, but can easily be found for much less these days. 
If you've been drawn in by that rotating bezel, however, it's worth noting that the later Samsung Galaxy Watch 3 also offers this nifty feature (the in-between Active and Active 2 models scrapped the idea). There's a lot more power under the hood of this newer 2020 smartwatch, but you are looking at a $399 price tag for the pleasure. That makes the $219.99 sales price regularly found in original Samsung Galaxy Watch smartwatch sales a little more enticing if you're looking for an everyday wearable rather than the latest version.
Fitbit smartwatch deals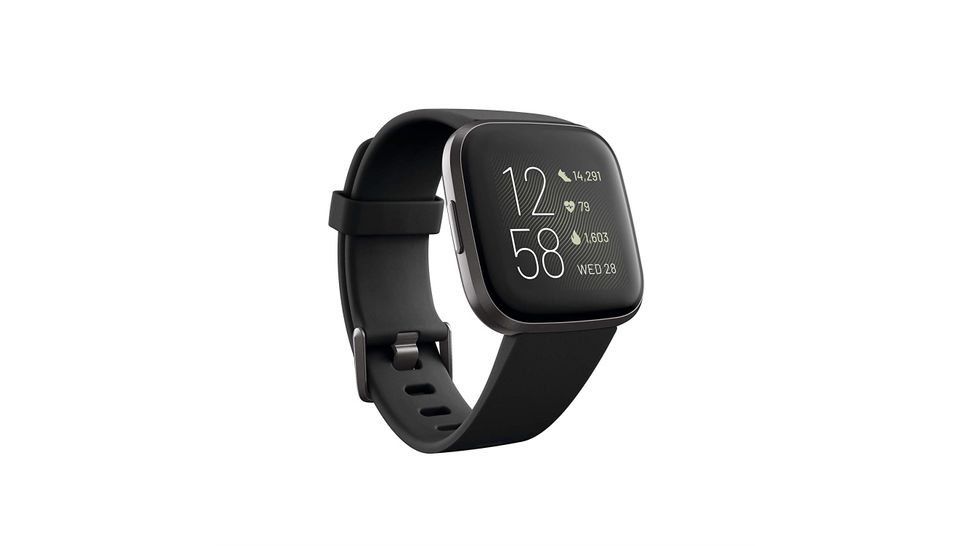 If you're looking for a fitness tracker that can also fit into a digital lifestyle, Fitbit has long been the brand to look for. That's no different with the latest Fitbit Versa 2. There are a few core features surprisingly missing from Fitbit's latest premium wearable - such as Spotify integration and compatibility with Apple Health or Google Fit, but everything has always been kept distinct in Fitbit's framework so you're not missing out on any older features. 
Fitbit smartwatch deals are also a pretty good bet regardless of the season, so you're sure to find a great price on this as well as the cheaper models.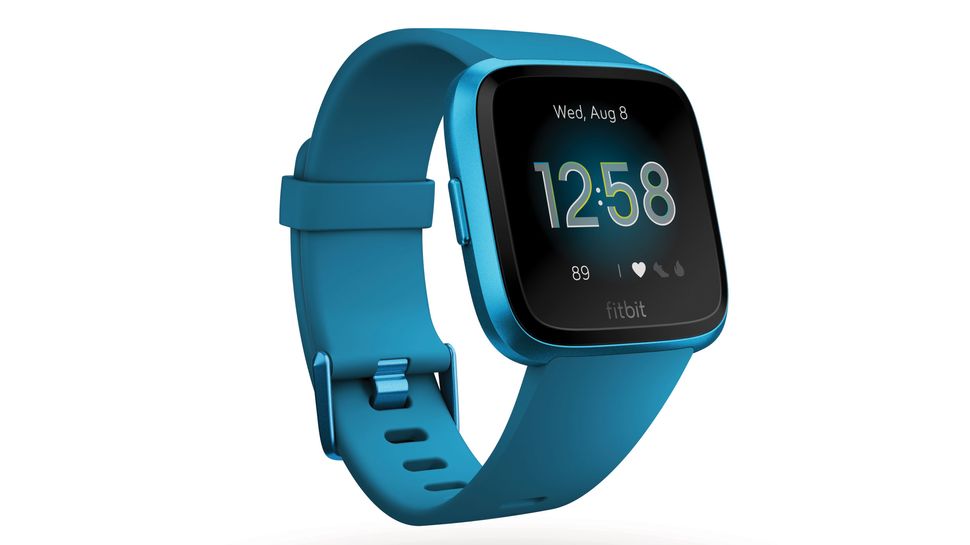 The Fitbit Versa Lite is a stripped-back version of the more expensive Fitbit Versa. Aimed at first-time smartwatch owners, it's one of the cheapest branded smartwatches you can buy. As you'd expect from a Fitbit, its fitness tracking features are at the forefront of the experience, as well as the impressive four-day battery life. 
That emphasis on fitness tracking does come at the expense of some of the more smartwatch features. There's no onboard WiFi so app installations and updates are slow, and it doesn't offer storage for your music. It is cute, though, and comfortable too. Plus, you'll find it a frequent favorite in recent smartwatch sales which means big savings available if you know where to look.
The Fitbit Ionic is Fitbit's attempt to go head to head with the Apple Watch, so in addition to the usual smartwatch fitness features it also has Fitbit Pay for card-free shopping. You'll either love or hate the design but it's comfortable and waterproof and runs for around four days from a single charge (that drops to about 10 hours if you're constantly using the GPS). Fitbit's expertise in fitness tracking is evident here, with very good features for tracking exercise and workouts, and the on-board storage is good for about 300 songs for music on the move. We've seen smartwatch deals cutting the price on this particular model for a while, so you'll usually find it closer to $200 than $250. 
Fossil smartwatch deals
This is Fossil's latest, and incredibly speedy, smartwatch. Unlike other Wear OS devices the Gen 5 offers a fantastic experience with almost no lagging between swiping and tapping through apps. It's an all-rounder model designed to be comprehensive on its breadth of fitness features and digital integrations, but doesn't go as deep into either as other more specialized or higher price tag models do. 
There's a fairly premium smartwatch price on this particular model, that reflects that all-in feature list. If you're looking for more of a focus on fitness tracking, check out the Fossil smartwatch deals below.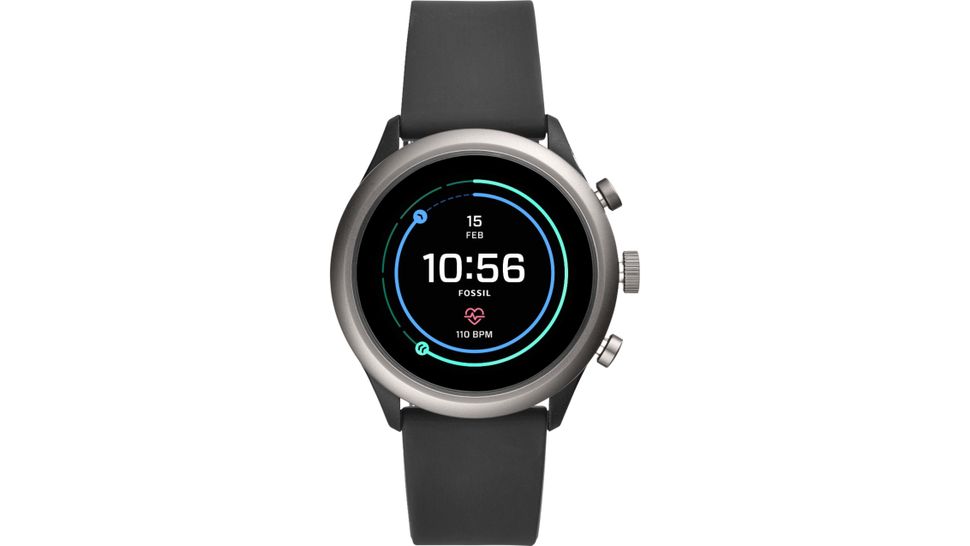 The Fossil Sport represents Fossil's first serious step into the smartwatch world, and thanks to the few releases we've seen since, this model is now falling in price for some great deals. This is a mid-range smart watch, with a price tag easily stomach-able and the features to back it up. You're getting a primarily fitness-focused device, but one that syncs with your digital world all the same. It's compatible with both Android and iOS, and carries a classic Fossil charm into the digital age. 
The price of this smartwatch has crashed in recent months thanks to new releases pushing it further down the range. That means smartwatch sales are offering up a price tag at a fraction of the original MSRP right now. 
Garmin smartwatch deals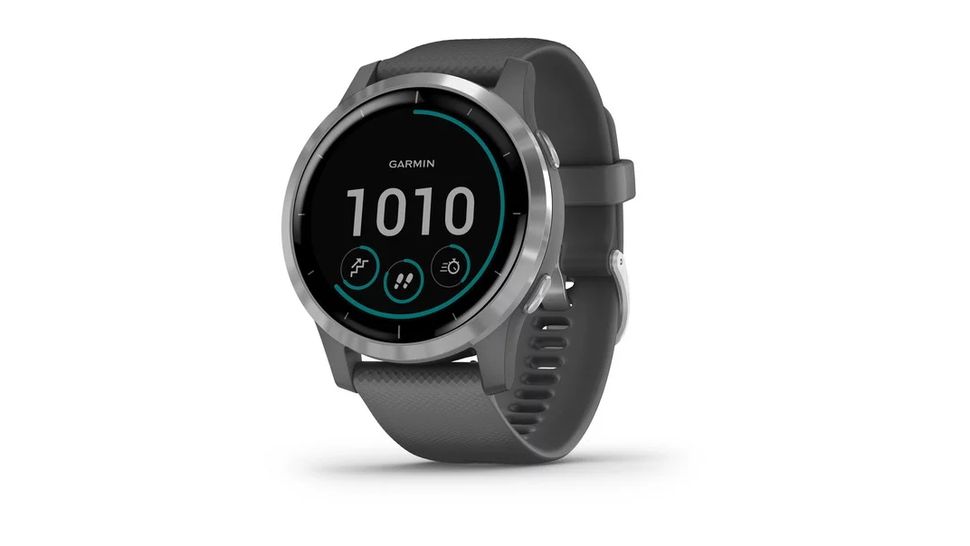 The Garmin Vivoactive can be whatever you want it to be. With music and GPS as standard, and an 8 day battery life in smartwatch mode, it can be the digital assistant we all need on our wrists, or a high quality fitness tracker. The Garmin Vivoactive 4 comes in with a higher price tag than those you can currently snag on the 3 model, but it's the latest model with a load of features to get your money's worth. 
You're getting more sports apps over the previous model, as well as new metrics to track and on-screen workout animations to keep you company. The new model is more than a refresh, it kits out your Vivoactive smartwatch with a massive range of new features and quality of life improvements worthy of its launch price. 
The Garmin Forerunner 35 is an entry-level running watch with smart features rather than a fully-fledged smartwatch. While the 35 has notifications and music control it's essentially a big fitness tracker that also has a few watch features. 
That's no bad thing - it uploads your stats to the excellent Garmin Connect, its heart rate sensor means there's no need for a chest strap when you run, and it doubles as an activity tracker when you're not pounding pavements to improve your personal best. Expect nine days from the battery in everyday use and 13 hours in training mode with GPS activated.
We see plenty of smartwatch sales hitting this model these days as well, so you can pick up a good saving if you're shopping at the right time. 
Amazfit smartwatch deals
With a promised 30 days of battery life, GPS, heart rate monitoring and an incredibly low price the brilliantly named Bip sounds too good to be true. But it isn't: it's a genuine bargain if you don't mind a few idiosyncrasies like slightly off GPS, occasional step tracking errors and sluggish performance. That's because Amazfit is part of Xiaomi, who know a thing or two about making decent cheap tech and whose Mi Fit app teams with the Bip. Is it as good as an Apple Watch or a Galaxy Watch? Of course it isn't. But it's an awful lot cheaper - and with those frequent smartwatch sales at Amazon, there are some excellent prices on offer.
Where to find smartwatch deals
We tend to see smartwatch deals taking off in the earlier months of the year, as we all take on those new years resolutions. However, with more and more seasonal sales events popping up throughout the year, there's never a bad time to be shopping for cheap smartwatches. Below you'll find a selection of retailers we head to in order to find the best smartwatch deals. 
US:
UK:
What makes a good smartwatch price?
A good smartwatch price all depends on which features you're looking for. Fitness trackers with simple calorie and heart rate tracking can be found for well under $100 / £100, whereas you'll be paying a little more for more premium offerings like specialized or multiple GPS services and onboard training. 
If you're looking for a smartwatch to use more as a digital companion to your phone, you'll generally be shopping a little higher up the scale. A smartwatch price that includes features like smartphone notifications and call functions will be a little lower, and these options usually sit on more premium fitness trackers than cheap smartwatches. The Fitbit Versa 2, for example, offers these features for between $150 - $200. If, however, you're shopping for NFC payment features, virtual assistant integration, and music playback controls you may be looking at a slightly higher smartwatch price. 
When to look for the best fitness smartwatch deals
We usually see the best fitness smartwatch deals in the early months of the year, but with the rapid growth of the wearables market and new releases on their way seemingly every month, that's not such a hard and fast rule any more. That means you can usually find fitness smartwatch deals any time of the year, but particularly after a new model hits the shelves, during the summer or holiday sales, and in the early months of the year. 
Still looking for more options? Check out the latest Apple Watch deals or maybe compare the latest cheap Fitbit prices and deals.