There's plenty to – admire, even – about the SoundMAGIC P60BT ANC. Mostly about the way the company has brought such a complete and thoroughly specified product to the market for such an attractive price. But where sound is concerned, 'magic' isn't the first word that springs to mind.
Pros
+

Sprightly, quite detailed sound

+

Decent specification at the money

+

Great (and achievable) battery life

+

Effective noise cancellation
Cons
-

Sonic issues at either end of the frequency range

-

Slightly eccentric control interface, no control app

-

ANC alters overall sound

-

Not without competition
Why you can trust TechRadar We spend hours testing every product or service we review, so you can be sure you're buying the best. Find out more about how we test.
SoundMAGIC P60BT: Two-minute review
The SoundMAGIC P60BT is the obvious next step, of course. The company has nothing to prove when it comes to affordable in-ear headphones, and has had success with on-ear models too – so why shouldn't it shake up the market in wireless noise-cancelling over-ear headphones too?
As a package, the P60BTs certainly have appeal. The technical specification is good, that standard of build and finish is well up to what the price-point demands, and there are some very thoughtful touches too – the inclusion of a cable with mic attached for gamers is a good example. And the battery life is a match for any rival, price-comparable or otherwise.
And in some ways, the audio quality is just as enjoyable as the best headphones. Detail levels are high, and the midrange communicates freely – so anyone who values a vocal performance will find lots to like here.
But there are issues at either end of the frequency range, and although the active noise cancellation is effective it does impact on sound quality more than a little. Which means, ultimately, that the P60BT ANC are a diverting option rather than a nailed-on front-runner for your money.
SoundMAGIC P60BT review: Price and release date
Release date: September 5, 2023
Price: $189 / £129 / AU$249 (est)
The SoundMAGIC P60BT ANC were released on September 5, 2023, and currently sell for $189 / £129. No pricing is currently available for Australia, but at today's exchange rates I'd expect them to go for AU$249 or thereabouts.
As is the established SoundMAGIC way, that's an eye-catching price when you take the way the P60BT ANC are specified into account. They don't have the field clear, though, far from it - brands as credible as JBL, Sennheiser and Sony (to name just three) all have comparable designs at comparable money with which to tempt you.
SoundMAGIC P60BT review: Specs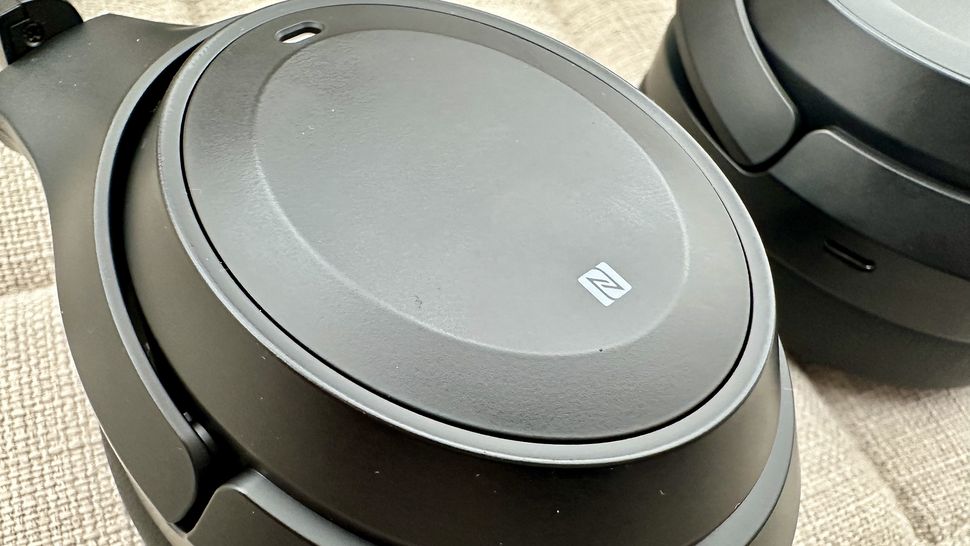 Swipe to scroll horizontally
| | |
| --- | --- |
| Type | Wireless over-ear |
| Weight | 311g |
| Drivers | 40mm dynamic |
| Battery life | 50h (ANC off), 45h (ANC on) |
| Control | Physical and touch control, source player's native voice assistant |
| Bluetooth | 5.2 (SBC, AAC, aptX, aptX HD) |
SoundMAGIC P60BT review: Features
Bluetooth 5.2 with aptX HD compatibility
Three-stage active noise-cancellation
Impressive battery life
The SoundMAGIC P60BT ANC uses Bluetooth 5.2 for wireless connectivity, and there's compatibility with SBC, AAC, aptX and aptX HD codecs, which means lossy hi-res audio from an appropriate source is on the menu. There's no multi-point connectivity available, though.
Once the audio information is on board, it's delivered to your ears by a couple of 40mm full-range dynamic drivers with Neodymium magnets. For some reason, SoundMAGIC is rather coy about the frequency response this arrangement can deliver.
The company is more than happy to let you know about battery life, though. The P60BT ANC will run for 50 hours from a single charge if you keep ANC switched off, and that drops to an only slightly less impressive 45 hours with noise-cancellation switched on. There's no wireless charging facility here, but thanks to the quick-charge functionality a ten-minute pit-stop should give you another five hours or so of playback.
As far as active noise-cancellation is concerned, it's a three-stage system. 'On', 'off' or 'transparency' (which SoundMAGIC calls 'ambient sound') are your options.
Feature score: 4.5 / 5
SoundMAGIC P60BT review: Design
Respectably light and comfortable
Slightly fussy touch controls
Can be a wired gaming headset with integrated mic
Just because there's nothing special the way the SoundMAGIC P60BT ANC look or the materials from which they're constructed, that doesn't mean there's anything fundamentally wrong with the way they are designed. No one messes with the broad design of over-ear headphones, after all – so about all you can realistically expect is a decent standard of build and finish. Which is exactly what SoundMAGIC delivers.
An all-in weight of 311g, combined with some reasonably well-judged clamping force and a judicious amount of earcup and headband padding, means the P60BT ANC stay comfortable for a good long while. Before the padded pleather of the earpads makes your ears uncomfortably warm, anyway. The concealed headband adjustment mechanism feels sturdy, and the earcups themselves swivel enough for the headphones to fold flat - which means the hard-shell case in which they travel isn't especially large.
The outer surface of the left earcup is an oversized NFC patch – it's rapid and reliable in operation. The outside of the right earcup, meanwhile, is a touch control surface that's equally reliable but not quite as rapid – here's where you can control volume levels, skip forwards or backwards through tracks, pause or play music, answer (or end, or reject) calls, and summon your source player's native voice assistant. No matter the function you desire, its operation is confirmed by the same, rather anxious, chiming noise – and operation occurs just long enough after you asked for it for you to have time to wonder if it's going to happen at all.
The mics on each side prove adept enough when it comes to voice-assistant interaction, though. And the edge of the right earcup is home to a USB-C socket, a little LED tell-tale and a button covering 'power on/off/Bluetooth pairing' and which also cycles through your noise-cancellation options. There's also a 3.5mm socket for hard-wired listening - SoundMAGIC provides a USB-A / USB-C cable for charging, a 3.5mm / 3.5mm analogue cable with boom mic attached (handy for use when gaming), and a cable with a 3.5mm socket at one end and stereo left/right 3.5mm jacks at the other in case that's what your computer requires.
Design score: 4.5 / 5
SoundMAGIC P60BT review: Sound quality
Rapid and quite detailed sound
Tonality is skewed towards the top end
Noise cancellation can affect performance
It seems only fair to give the SoundMAGIC P60BT ANC a fighting chance and so I've wirelessly connected to a Nothing Phone (2) in order to take advantage of its ability with the aptX HD codec. And with a big 24bit/96kHz file of Massive Attack's Unfinished Sympathy playing, the P60BT tell you more-or-less everything about the way they perform. For better and for worse.
On the plus side, they're quite a sprightly and communicative listen. They keep detail levels high across the frequency range, and take note of some of the transient information that similarly priced alternatives let slip. Their presentation is well organised, and they create a credible soundstage with plenty of space for each individual element of a recording to express itself without getting crowded out. Thanks to well-controlled low frequencies that have nice straight edges at the attack of bass sounds, they're quite perky and can express rhythms confidently.
They do particularly good work through the midrange, where vocalists get every chance to shine. The impressive detail levels mean a singer's character and emotional state is made plain, and they communicate in quite a direct, positive way. Tonality through the midrange is nicely natural, and the P60BT are alive to the minor harmonic variations apparent in a voice that, again, less talented headphones can ignore.
Either side of the midrange, though, there are definite issues. Low frequency information is shaped well, and carries plenty of detail along with it - but there's not a huge amount of weight or substance to the bass the SoundMAGIC generate. The Massive Attack tune features some very rapid kick-drum action - but while the control the P60BT exhibit means they have no problem differentiating these runs, they have next-to-no impact. 'Punch' is really not something that happens here. At the top of the frequency range, meanwhile, the P60BT are similarly lacking in substance - so treble sounds are rather thin and hard, without the body necessary to balance out their bite and attack. Wind up the volume to significant levels and the treble reproduction here can be almost wince-inducing, which is only exacerbated by the SoundMAGIC's enthusiasm for prioritising high-frequency sounds over their low-frequency siblings.
All of the above assumes you're listening with the active noise-cancellation switched off. Turn it on and the P60BT, first and foremost, get more forceful – at first I thought it might be a ruse, a way of suggesting that the headphones are dealing with external sounds simply by making the music you're listening to louder. But they push the midrange forward at the same time, spoiling the tonal balance yet further – so the fact that the P60BT are quite adept noise-cancellers becomes secondary to how different they sound depending on whether ANC is engaged or not.
Sound quality score: 3 / 5
SoundMAGIC P60BT review: Value
Eye-catching price
Nicely presented
Lacking some sonic finesse
Judged on their feature-count, broad specification and enticing price, the SoundMAGIC P60BT ANC represent unarguable value. But when you add their audio quality into the equation – and why else did you buy some headphones if not to listen to them? – they start to look less of a 'no-brainer' and more of a 'think long and hard'...
Value score: 3.5 / 5
Should I buy the SoundMAGIC P60BT?
Swipe to scroll horizontally
| Attributes | Notes | Rating |
| --- | --- | --- |
| Features | The SoundMAGIC P60BT are feature rich with three different ANC modes, Bluetooth 5.2 and an impressive battery life. | 4.5/5 |
| Design | A classic over-ear design that is simple and effective. | 4.5/5 |
| Sound quality | While the sound performance is rapid and quite detailed, it is let down by a lack of bass. | 3/5 |
Buy it if…
You're a long-term listener
The P60BT ANC have impressive battery life, so even if you're away from the mains for a day or two you should be able to keep listening.
You enjoy a vocalist
The midrange reproduction here is undoubtedly the star of the SoundMAGIC show – they're very adept communicators where singers of all types are concerned.
You equate 'quantity' with 'quality'
Between the number of features and the hard-shell carry-case full of accessories, the P60BT ANC offer plenty of 'stuff' for your money.
Don't buy them if…
You're all 'bout that bass
There's no arguing with the low-frequency detail available here, nor the control over them the SoundMAGIC exert, but they're quite short of impact.
You have sensitive hearing
The treble reproduction here manages to be both overconfident and under-nourished at the same time, which can make for a tiring listen.
You're in any way impatient
The touch-controls on the right earcup are - in relative terms, of course - rather leisurely in their response(s).
SoundMAGIC P60BT review: Also consider
Swipe to scroll horizontally
| | SoundMAGIC P60BT | Final Audio UX3000 | Sony WH-CH720N |
| --- | --- | --- | --- |
| Drivers | 40mm | N/A | 30mm |
| Active noise cancellation | Yes | Yes | Yes |
| Battery life | 50h (ANC off), 45h (ANC on) | Up to 35 hours | Up to 30 hours via charging case |
| Weight | 311g | N/A | 192g |
| Connectivity | Bluetooth 5.2 (SBC, AAC, aptX, aptX HD) | Bluetooth 5 with aptX Low Latency | Bluetooth 5.2, USB-C, 3.5mm jack |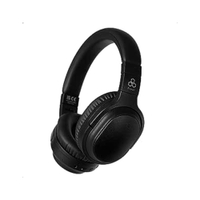 Final Audio UX3000
Perfect for those who value 'understatement' as well as articulate sound.
Read our full Final Audio UX3000 review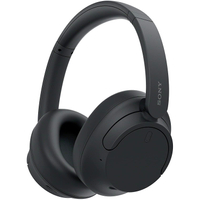 Sony WH-CH720N
Don't feel all that upmarket compared to the SoundMAGIC, but definitely sound it.
Read our full Sony WH-CH720N review
How I tested the SoundMAGIC P60BT
Tested for a working week
Tested in indoor and outdoor environments
Tested by a writer with 20 years' experience
Apart from those moments when I switched to a price-comparable pair of wireless over-ear headphones for comparative purposes, I wore the SoundMAGIC P60BT ANC for the entirety of a working week. I wore them indoors and outdoors, in quiet environments and in noisy environments.
I listened to a wide range of music. I listened to them wirelessly connected to both iOS and Android devices, and hard-wired to a number of different headphone amplifiers. And, naturally, I used my decades of experience of products like this to assess and contextualise them.
First reviewed in November 2023
Simon Lucas is a senior editorial professional with deep experience of print/digital publishing and the consumer electronics landscape. Based in Brighton, Simon worked at TechRadar's sister site What HiFi? for a number of years, as both a features editor and a digital editor, before embarking on a career in freelance consultancy, content creation, and journalism for some of the biggest brands and publications in the world.
With enormous expertise in all things home entertainment, Simon reviews everything from turntables to soundbars for TechRadar, and also likes to dip his toes into longform features and buying guides. His bylines include GQ, The Guardian, Hi-Fi+, Metro, The Observer, Pocket Lint, Shortlist, Stuff T3, Tom's Guide, Trusted Reviews, and more.