We're just a month and a half away from Black Friday 2021. It may sound silly, but now is really the time to get yourself ready for the upcoming sales extravaganza. We're fully expecting retailers to kick off early Black Friday sales over the coming weeks as they look to take advantage of the extended holiday sales period. That's why we're here to get you up to speed right now with everything you need to know about this year's Black Friday deals.
Yes, Black Friday may fall on November 26, but that's not the only day you'll be able to bag a bargain. Last year we saw sales start as early as late October as the whole event was stretched over multiple weeks instead of just late November. That was mostly due to disruptions caused by the pandemic but is also an extension of what we've seen over recent years with Black Friday sales starting earlier and finishing later.
We fully expect retailers to take this approach again given how successful it was last year. You can already see this in effect with the Amazon Epic Deals event that's currently live in the US. That features many of the products we expect to see reduced over Black Friday, including 4K TVs, headphones, laptops, robot vacuums and Echo devices – just to name a few.
That means there's plenty to look forward to for Black Friday 2021 and we're keeping this page updated with all the latest news. Once this year's Black Friday deals do start landing, we'll be bringing you all the very best offers right here, so be sure to bookmark this page and come back for more in the weeks ahead. For now, you'll find some early offers, what we think will happen this year, our breakdown of what happened last year and all our top tips for making the most of Black Friday 2021.
Early Black Friday deals
As we're still in October, no retailers have officially started their Black Friday deals events just yet.
A few early sales have launched, though, that are encouraging shoppers to pick up their most sought-after items and gifts ahead of time. It's not a wild idea, considering the very real risk of stock shortages and shipping delays as we approach the end of the year. However, this should only apply to a few key products (PS5, Xbox Series X, Nintendo Switch OLED and iPhone 13, for example) so don't rush into a purchase when there's a solid chance of a bigger discount during Black Friday.
That's not just a throwaway suggestion as well. The stats definitely say you should exercise some caution if you're leaning towards making a purchase this early. Adobe has researched last year's sales event and the report shows that the biggest discounts were reserved for the start of Thanksgiving week. While previous savings averaged between 15% and 20% in the weeks leading up to the event itself, the Monday brought those prices crashing down to an average of between 25 and 30%. These average savings discounts were a lot larger last year as well, with the previous cuts maxing out at around 17%.
Nevertheless, we'll drop any of the best early Black Friday deals we spot just below. Know that we're not just putting any old offers here. We'll only be highlighting the biggest discounts or any products at their cheapest ever prices.
The best early Black Friday deals
Black Friday 2021: Key information
You can find a snapshot of all the key dates and information related to this year's Black Friday deals at a glance just below. We'll be feeding any important news or key retailer announcements into this section over the next few weeks, too, so you won't miss out on a sale.
When is Black Friday 2021?
Black Friday 2021 will take place on November 26. Don't fret, you've still got some time to prepare for the biggest sales event of the year. However, last year we saw those discounts dropping incredibly early, with retailers offering Black Friday deals as soon as October. We expect 2021 will look a little different to last year, though we may still see some early offers this time around as well.
The origin of Black Friday: a history lesson
Let's take a Black Friday history lesson: the first known mention of Black Friday related to this shopping experience was in November 1951, when the journal Factory Management and Maintenance used it to describe people calling in sick the day after Thanksgiving so they could have an extra day off work.
At the same time US police were using the phrases "Black Friday" and "Black Saturday" to describe the horrendous traffic that occurred at the beginning of the pre-Christmas shopping season.
In 1961 there was a movement from the local government to change the shopping season to "Big Friday" and "Big Saturday", but it clearly never caught on and the notion that it was the time when retailers moved 'back into the black' was seen far later and clearly an attempt to bring positivity to the term.
Black Friday deals: our predictions
Why should you listen to our predictions for this year's sales? Well, we've been tracking Black Friday deals for years. By now we know how to sniff out a bargain, so we've rounded up all our top predictions for the discounts we should see this November.
Let's be clear, we don't know exactly which items will be on offer during Black Friday 2021 just yet. We can, however, use what we know happened last year – plus all of the current year's trends – to work out what to expect from this year's Black Friday deals.
What to expect from Black Friday 2021
Here, we consider how the mega sales event will play out this year, and what kind of offers we expect to see on some of the most popular products. Use it as a way to prepare yourself for bagging the biggest bargains during the holiday sales period.
Let's start with a very popular category during this time of year. We're sure that the most interesting TV deals will be found on OLED and QLED TVs for those with the cash to splash. There were strong offers on these last year with the lowest ever prices on the Samsung Q70T in the US and the LG BX in the UK.
Another 12 months later and there could be even better deals during Black Friday 2021, especially on the latest models including the LG C1 and Sony A90J. In fact, savings on these have already been spotted in recent weeks, so we're primed for some spectacular offers.
How does TechRadar prepare for Black Friday?
Black Friday is one of the most important times of the year for TechRadar to help our readers - we spend weeks ahead of the big day (or month) making sure the whole site is ready for you to get the information you need to make the right buying choice. Whether that's knowing which is the best laptop, TV or iPad, or just seeing great deals through our Hawk price comparison widget, we've got everything you need to know.
In the world of gaming, it's still a struggle to find the PS5 or Xbox Series X in stock even a year on from launch. We don't expect that situation to change much by Black Friday.
With that in mind, it's extremely unlikely that we'll see any offers or bundle deals on Sony and Microsoft's latest consoles in 2021. Instead, what we might see is retailers holding off on releasing PS5 and Xbox Series X stock in order to capitalise on the spending spree once Black Friday is underway.
Sticking with games, the Nintendo Switch is in an interesting place this year. With the console still selling so well, Nintendo has traditionally had very little reason to significantly discount the Switch for Black Friday.
We've already seen signs of change this year, though, with the introduction of the new Nintendo Switch OLED. The price of the original console has now permanently dropped by £20 in the UK and this could lead to even bigger reductions or some great value bundles over Black Friday. With any luck, we might see some more Nintendo Switch OLED stock, as well.
Elsewhere, earbuds and headphones should be popular items, especially those that boast superior noise-cancelling and excellent sound quality. The big names we're following are the Apple Airpods Pro, the Sony XM4s and Bose 700 as these are some of the best currently available.
That said, the older Sony XM3s and Bose QuietComfort 35 II are both still very capable sets of headphones that could be reduced drastically. Good, if you want to get the best bargain.
Lastly, other popular tech items such as phones, tablets and laptops are absolutely going to be involved in this year's Black Friday deals. There have been so many new releases in this space over the last 12 months that there's going to be lots to follow.
Whether it's the iPhone 13, the new iPad 10.2 or a top of the line gaming laptop with an Nvidia RTX graphics card, we're expecting some excellent offers here. The only stumbling block could be stock issues due to the global chip shortage, so the very best deals might not stick around for long. Best to be ready to act fast.
Top tips for buying during Black Friday
As we've said: this isn't our first rodeo. As veterans of many Black Friday sales we've picked up a few tips and tricks in order to find the best deals and get the biggest savings on your most-wanted items. You can find all that combined knowledge right here for a crash course in becoming a Black Friday deals expert.
How to find the best Black Friday deals in 2021
Getting the best Black Friday deals for you often comes down to how much research you do ahead of the event. Use the time you have in the lead up to the event to make sure you know exactly what you want to get out of the sale. That means going beyond finding a TV brand or laptop model that suits you, but looking at what features and specs you will need to fit into your budget. Double check previous sales to see if your shopping list matches prices that have been seen before so that you stay realistic during this step.
Once you've got your spec and features down, you'll want to consider which parts of your wishlist you can stand to drop if you do spot a particularly low price. That way you'll know exactly what to look for when the heat is on.
Once you've found the deal you're looking for, though, it's also crucial to widen your net and make sure you can't get a better price elsewhere before heading to checkout. Bigger retailers tend to price match each other, but during particularly competitive events like Black Friday they also look to get an edge by offering additional incentives like bundles and free gifts. Of course, we're bringing the best Black Friday deals from around the web, so you can stick with us for the biggest value savings - however, if you are going it alone be sure to check other retailers' offers before committing.
We do generally find that the best Black Friday deals land on the week of the sale itself, with the biggest products seeing discounts during the main event. However, you'll be seeing discounts landing as early as the start of the month in some cases. If you do spot a price that you like but you're hesitant to commit too early, it's worth going for it - especially if it was a deal you were waiting for the end of the month for.
There's a lot less competition in these earlier discounts, which means you might be able to get your hands on some of the bigger savings or more desirable colorways before the crowds swarm. However, we'd recommend keeping your find boxed up until the Black Friday deals are fully over, as you may well see a much better price later on in the month and you can always return your previous purchase.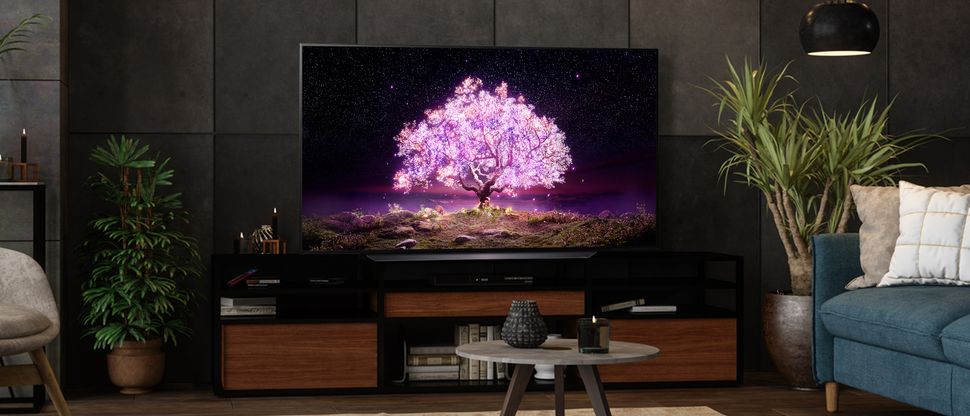 Can I get cashback on Black Friday deals?
Sometimes, yes. Your debit card or credit card may offer cashback on purchases. It's definitely worth looking into – not just for Black Friday 2021 but for any online shopping – when you're be spending money online.
Am I protected when I buy on Black Friday?
In general, you should be just as protected as you are when shopping any other time of the year. You'll want to check on return policies and warranty periods, and you should also make sure you're shopping at known retailers you trust.
While many deals can seem too good to be true on Black Friday, landing on an unfamiliar website claiming to have a product for pennies on the dollar is a good sign you're in the wrong place.
Remember that using your credit card also can offer a level of protection, so as long as you have the means to pay it back straight away, using this method can give you more peace of mind.
Many credit cards can help you contest payments if you never receive a product, and some even offer extended warranties on products beyond the one included from manufacturer or retailer.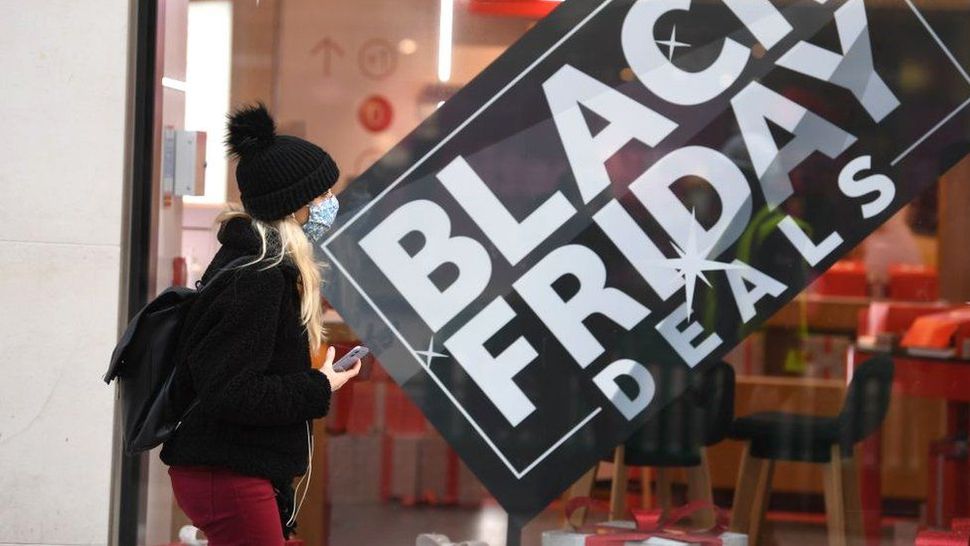 Are Black Friday deals real?
Generally speaking, yes - although there are two kinds of deals. The first has been pre-agreed between brands and retailers, so they're not as off-the-cuff as you might expect.
The other is sudden price drops, whether that's an algorithm working out the best way to attract users to buy (as brands like Amazon often will) or just the big names price-matching one another, or pushing the price down further as they look to be the big winner. (We saw something similar with iPads in the US).
As with any sales event you'll see a mixture of bargains, discounted end-of-line stock and strange things found in the back of a warehouse somewhere. In 2016, consumer magazine 'Which?' accused retailers of some pretty dodgy behavior.
You might notice that some items are cheaper after Black Friday - even as soon as Cyber Monday. But those are part of the natural Christmas discounting period, and our advice is to always grab a deal if you like it, and be prepared to return if it drops lower.
What about in-store Black Friday deals?
Even though much of the world is on a path to recovery from the coronavirus pandemic, we don't expect there to be much enthusiasm from retailers to host large in-story Black Friday events this year. It wouldn't be wise to be seen encouraging crowds to rush to your shops to pick up a cheap TV or some discounted tech.
That said, retailers may still advertise and offer their Black Friday deals in-store – just don't expect them to be exclusively available from bricks and mortar locations. Instead, it's likely to be another option for those who would prefer to see something in the flesh before making a purchase.
We can all agree that making the chaos of the doorbuster deal a thing of the past is only good for all involved. Many stores in the US have in fact announced they will be closed for Thanksgiving, while their Black Friday opening times are still up in the air.
The best Black Friday deals from last year
The best Black Friday deals: TVs
The best Black Friday deals: Laptops and computing
The best Black Friday deals: tablets
The best Black Friday deals: smartwatches and wearables
The best Black Friday deals: Smartphones and plans
The best Black Friday deals: headphones and audio
The best Black Friday deals: Gaming and consoles
The best Black Friday deals: smart home
The best Black Friday deals: Mattresses
The best Black Friday deals: Home & Kitchen
The best Black Friday health and beauty deals
The best Black Friday vacuum deals
The best Black Friday deals on toys
The best Black Friday deals: beer, wine and spirits
The best Black Friday deals: software