Black Friday 2023: date and deals to expect
Latest news and predictions for this year's deals event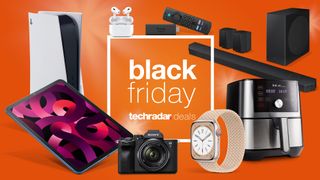 (Image credit: Future)
We're getting closer to November so it won't be long until this year's Black Friday deals are underway. Previously, we'd wait a little longer before preparing ourselves for the big end-of-year sale but it's become clear in recent years that Black Friday takes place over weeks now instead of a single day. Sometimes it even starts in early October. So, join us for a look ahead to Black Friday 2023 with all the key information you need and our expectations for this year's sale.
As mentioned, the key thing to plan for is that Black Friday deals are available for longer than ever before. It looks like the second Amazon Prime Day in October will be the kickoff event for 2023. Named Amazon Prime Big Deal Days, it'll be a two-day event with members-only bargains that serve as a preview to the full Black Friday sale.
At least with these earlier sales you can at least spread out your shopping if needed and better assess all the deals along with us before hitting that buy button. And that's what we'll be doing right here as soon as the first offers are live. We'll search through all the biggest sales from across the web so that you see only the very best Black Friday deals right here.
We've got years of deals-hunting experience to share, as well as the combined 300+ years of tech knowledge from across the TechRadar team that ensures you'll only be recommended the top products we've tested that are worth your money and bargains we think are worth taking a punt on.
Until then, we've summarised some of the highlights and trends from last year's Black Friday. It's useful to keep that in mind when the deals start. We'll also be back over the coming weeks to share more of our predictions for the products and offers we expect to see later this year.
Black Friday 2023: key information
Here are all the key dates and need-to-know info related to Black Friday 2023.
When is Black Friday 2023?
Black Friday 2023 will fall on November 24. However, as we've seen over the last few years, it's guaranteed that the majority of deals will be available early from around the start of the month - and some from late October.
Retailers such as Amazon, Currys and Argos launched their Black Friday sales at various points throughout that period of time. And the vast majority of deals remained the same all the way up to the day itself – and beyond.
The origin of Black Friday: a history lesson
Let's take a Black Friday history lesson: the first known mention of Black Friday related to this shopping experience was in November 1951, when the journal Factory Management and Maintenance used it to describe people calling in sick the day after Thanksgiving so they could have an extra day off work.
At the same time US police were using the phrases "Black Friday" and "Black Saturday" to describe the horrendous traffic that occurred at the beginning of the pre-Christmas shopping season.
In 1961 there was a movement from the local government to change the shopping season to "Big Friday" and "Big Saturday", but it clearly never caught on and the notion that it was the time when retailers moved 'back into the black' was seen far later and clearly an attempt to bring positivity to the term.
Black Friday 2023: Our predictions
Now that Amazon Prime Day is behind us and we've had a number of larger sales events in the UK we've got some early ideas of the products and deals we expect to see this Black Friday.
Despite high inflation and tough economic conditions, retailers haven't been afraid to cut products to some record low prices. Be that TVs, laptops, appliances or other tech favourites.
When it comes to TVs, we expect that many of last year's models will get their biggest discounts yet for Black Friday as retailers and manufacturers look to shift any remaining stock. Many of these sets are still up there with the best TVs you can buy, so it's a great opportunity to come away with a bargain or a great-value big-screen display at a fraction of the usual cost without compromising too much on modern features.
Laptops should be an interesting one as we've seen demand for these devices drop tremendously since the pandemic. It hasn't helped that the likes of Apple have bumped up prices in the UK making them less attractive options. With the right sale, though, it could be the ideal time to upgrade your device to a newer model as we've seen the likes of the MacBook Air fall to its cheapest price ever earlier this year.
And what about air fryers? It may seem like the big cooking craze has passed us by, but many are still looking for these affordable, energy-efficient and easy-to-use appliances. Many of the best deals sold out in rapid time last Black Friday so there's a strong expectation that retailers will go big in this area again.
Those are just some early thoughts based on what we've seen this year already, but with a few more months of new product launches ahead of us and the ever-changing global economic situation, we could see more surprises come November.
We'll be back soon with some further insights into what to expect from Black Friday 2023.
Black Friday 2023: Buying advice
As we've said: this isn't our first rodeo. As veterans of many Black Friday events, we've picked up a few tips and tricks in order to find the best deals and get the biggest savings on your most-wanted items. You can find all that combined knowledge right here for a crash course in becoming a Black Friday deals expert.
How to find the best Black Friday deals in 2023
Getting the best Black Friday deals for you often comes down to how much research you do ahead of the event. Use the time you have in the lead-up to the event to make sure you know exactly what you want to get out of the sale.
That means going beyond finding a TV brand or laptop model that suits you and looking at what features and specs you need to fit into your budget. Double-check previous sales to see if your shopping list matches prices that have been seen before so that you stay realistic during this step.
Once you've got your spec and features down, you'll want to consider which parts of your wishlist you can stand to drop if you do spot a particularly low price. That way you'll know exactly what to look for when the heat is on.
Once you've found the deal you're looking for, though, it's also crucial to widen your net and make sure you can't get a better price elsewhere before heading to checkout. Bigger retailers tend to price match each other, but during particularly competitive events like Black Friday, they also look to get an edge by offering additional incentives like bundles and free gifts.
Of course, we're bringing the best Black Friday deals from around the web, so you can stick with us for the biggest value savings. However, if you are going it alone, be sure to check offers at other retailers before committing.
Black Friday: the best sellers
As expected, the most popular products last Black Friday included games consoles, smart home tech, appliances and TVs. A couple of these are classics, but with the cost-of-living crisis a major factor, lots of us were turning to energy-efficient products that could help cut our bills and save money further down the line.
Because of that, it wasn't a big surprise to see air fryers sold out at most major stores as many looked to try this growing way of cooking. More modern ovens, washing machines and dishwashers were also in demand for the potential future savings they offered. Retailers recognised this and featured strong Black Friday deals in these areas, too.
Outside of this, offers were as expected in most other major categories. Yet again, Black Friday was a great time to buy a TV – whether you wanted a big-screen premium OLED or smaller 4K smart TV for your everyday viewing. Discounts were big and many sought-after brands stood out with some of the lowest prices of the year.
And there were record lows in many other areas, too. Despite a recent price hike on some lines, Apple offered up the cheapest price ever for the MacBook Air. Sony took a similar approach to some of its best-selling and highly-rated headphones, as models such as the WH-1000XM5 over-ears and WF-C500 earbuds were both slashed to their lowest-ever prices.
Can I get cashback on Black Friday deals?
Sometimes, yes. Your debit card or credit card may offer cashback on purchases. It's definitely worth looking into – not just for Black Friday 2023 but for any online shopping – when you're be spending money online.
Am I protected when I buy on Black Friday?
In general, you should be just as protected as you are when shopping any other time of the year. You'll want to check on return policies and warranty periods, and you should also make sure you're shopping at known retailers you trust.
While many deals can seem too good to be true on Black Friday, landing on an unfamiliar website claiming to have a product for pennies on the dollar is a good sign you're in the wrong place.
Remember that using your credit card also can offer a level of protection, so as long as you have the means to pay it back straight away, using this method can give you more peace of mind.
Many credit cards can help you contest payments if you never receive a product, and some even offer extended warranties on products beyond the one included from manufacturer or retailer.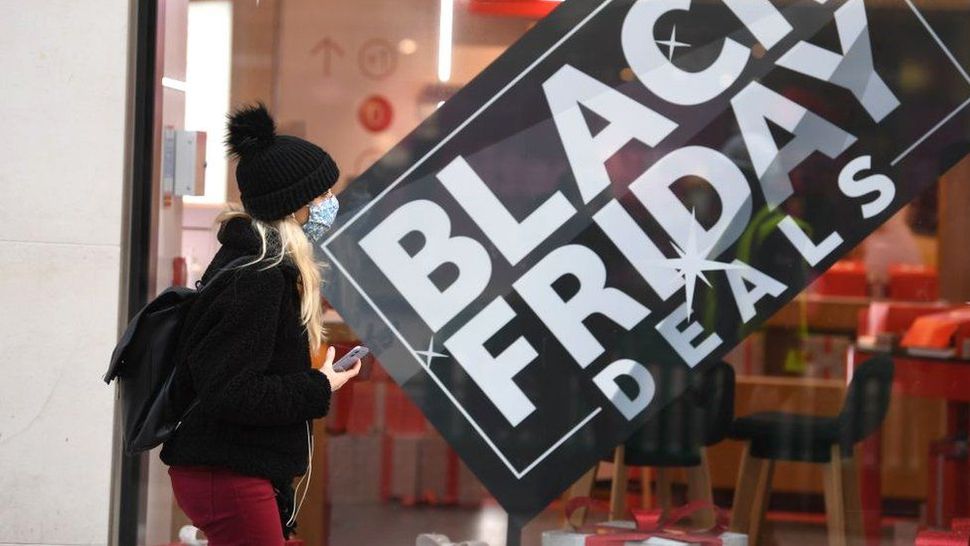 Are Black Friday deals real?
In previous years, we'd usually say that you would want to wait until as close to Black Friday as possible before making a purchase in order to get the best price. The last few years have completely changed our advice, though.
We've seen that retailers start their sales in late October and early November– and the prices on offer are rarely beaten on Black Friday. There may be a small spike in deals during the week leading up to Black Friday itself, but many of the offers you see in the weeks prior are actually as good as they are going to get.
What about in-store Black Friday deals?
Even though much of the world is on a path to recovery from the coronavirus pandemic, we still don't expect there to be much enthusiasm from retailers to host large in-story Black Friday events next year. It wouldn't be wise to be seen encouraging crowds to rush to your shops to pick up a cheap TV or some discounted tech.
That said, retailers may still advertise and offer their Black Friday deals in-store – just don't expect them to be exclusively available from bricks and mortar locations. Instead, it's likely to be another option for those who would prefer to see something in the flesh before making a purchase.
We can all agree that making the chaos of the doorbuster deal a thing of the past is only good for all involved. Many stores in the US have in fact announced they will be closed for Thanksgiving, while their Black Friday opening times are still up in the air.
Last year's best deals
Here's a quick snapshot of some of the best deals from last year's Black Friday across a range of categories. Use this to give you a general idea of what to expect from future sales and as a way to compare offers to what was available in previous years.
Sign up to receive daily breaking news, reviews, opinion, analysis, deals and more from the world of tech.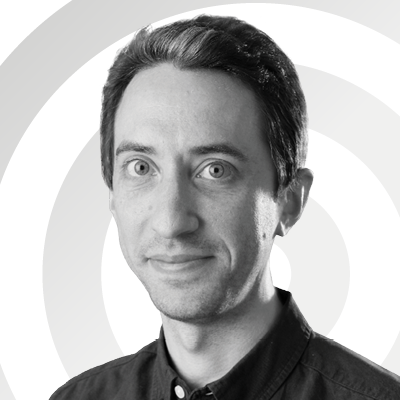 James Pickard is a Deals Editor at TechRadar. After many years of scouring the net for the cheapest games and tech for his own personal use, he decided to make it his job to share those bargains with you. James also has over five years of experience covering some of the biggest sales events of the year at Eurogamer and VG247, including Black Friday, Cyber Monday and Amazon Prime Day. When not deals hunting, James can be found on the PS5, watching a classic film noir or cheering on the Tampa Bay Buccaneers.