Like the company's brand name insinuates, this really is a Mounting Dream. This TV wall mount, which is only really identifiable by its long and unmemorable product number of MD2268-LK-02, is part of the brand's tilting bracket range but has a small profile, which means it could easily work as a fixed wall mount. It's made of alloy steel and feels secure when fixed to a wall, is quick to install thanks to simple instructions, and is competitively low-cost so is an ideal buy for anyone with a 37–82-inch sized TV.
Pros
+

Simple and easy to install

+

Great value for money

+

Sits flush against wall
Cons
-

Tilt isn't very large

-

Requires three people to uninstall
Why you can trust TechRadar We spend hours testing every product or service we review, so you can be sure you're buying the best. Find out more about how we test.
Mounting Dream (MD2268-LK-02): Two-minute review
It might seem like that if you want any type of moving mechanism in a TV wall mount that you have to sacrifice how flush your set can sit to the wall. But Mounting Dream proves that's not the case with its tilting TV wall mount, which has the serial number MD2268-LK-02.
Granted, the tilt is not the most angled, but if this isn't a deal breaker for you then it will most likely be an ideal solution for the job at hand. It suits a wide range of TV sizes, from 37- to 82-inches, is simple to install, made from durable and secure feeling alloy steel, and is completely inexpensive. And if you're worried about whether it will hold, then you shouldn't.
This wall mount is made by the California-based company Mounting Dream, which has been making AV/TV mounts for more than 29 years, so you can feel secure in knowing that it is made by experts – you also get a 10-year warranty to back that up. Not only does it produce wall mounts for TVs ranging from 10- to 86-inches, but it also engineers a variety of types, including full-motion and low-profile, for both regular homes, wholesale and even RVs.
Although this is a tilting TV wall mount, it can easily work in just a fixed position as it doesn't stick too far out from the wall. Because of this flexibility, it is most suitable for anyone looking to upgrade their space to the next level. With all this, the Mounting Dream really is one of the best TV wall mounts around.
Mounting Dream (MD2268-LK-02) review: Price and release date
Priced at $32.99 / £39.99 / ~AU$39.99
First available in October 2016
Available globally from online retailers
The US version (MD2268-LK), which has slightly different specs, is available to purchase online via the company's own website for a reasonably low price of $32.99, though you won't be able to find the exact same model in the UK and Australia. Instead, you'll need to look for the MD2268-LK-02, which is available on retailers sites like Amazon. In the UK and Australia, it costs more like £39.99 and ~AU$39.99 on major retailer sites like Amazon.
However, it can be known to be unavailable at times (at the time of writing this review it is sold out on Amazon in Australia), so it's worth looking at other tilting wall mount models from Mounting Dream as the size ranges do crossover a bit.
Mounting Dream (MD2268-LK-02) review: Specs
Swipe to scroll horizontally
| | |
| --- | --- |
| Type of mount | Tilting |
| Dimensions | 8º tilt |
| Distance from wall | 38mm |
| TV size range | 37–82-inches |
| Maximum weight limit | 60kg |
| VESA patterns | 200 x 100 to 600 x 400 |
Mounting Dream (MD2268-LK-02) review: Ease of installation
Simple and quick
Clear instructions
Does require a third person for uninstallation
When you're looking for a TV wall mount, more often than not, you tend to want a simple and straightforward solution to a new design feature that you're adding to your space. This was by far the most effortless wall mount we came across during our testing, and one of the reasons why is because of how easy it was to install. Simply plain sailing.
Many instruction manuals claim that they take just three steps but we found there was always an extra one when aligning the mechanisms or fixing the brackets with a lot of rival models. Not this one. Mounting Dream made it simple to identify which part went where just by looking at it. You can fold out the instructions into a big A2 size piece of paper that lays it all out for you too and there's a handy cardboard cutout to mark out where the wall plugs for the lag bolts, which are VESA approved, should go.
It provides you with everything you need and includes materials and instructions for both concrete or drywall. But you do need a few tools of your own including a tape measure, screw driver, electric drill with appropriate drill bits, socket wrench (with a 13mm socket) and a buddy to help you lift the set onto the mount. It's also worth saying that the release straps do require a third person to uninstall it.
Ease installation of score: 4.5/5
Mounting Dream (MD2268-LK-02) review: Build quality
Uncomplicated but effective design
Well engineered, solid materials
Key to why this TV wall mount is so easy to set up is the fact that it only has three main parts – the wall plate, which is fixed by six lag bolts, and the two TV brackets, which are fixed to the TV with four bolts (more often than not this will be an M6 bolt as it's most suitable for most TVs) – and these haven't been over engineered either.
Mounting Dream has stripped back alloy steel to make sure that the brackets themselves are as solid as possible, which is testament to why it feels so secure on a wall when the latches are fixed. Even though it is relatively small in profile, it does feel secure enough to handle up to the full 60kg that it can hold up.
It's a no-fuss, sturdy type of wall mount that looks solid. It also has an un-confronting amount of materials that you can just tell by looking at them how it all fits together.
Build quality score: 5/5
Mounting Dream (MD2268-LK-02) review: Design
Sits flush and secure to the wall
Non-obstructive
No cable management
A TV wall mount needs to be inconspicuous to get the right effect and Mounting Dream has done well to make sure this keeps a low profile when holding up your TV, which means it doesn't really stick out from the wall at all – in fact it only sticks out by 38mm.
It's also only 60cm long and 40cm tall so it doesn't take up too much wall space to secure it either. The only very small matter about its design that I would highlight is that it doesn't exactly tilt out very much, which isn't great if you want to hang your TV up high. Mounting Dream gave it a radius of just eight degrees, which means it could be more suitable if you just want to keep it in a fixed position on your wall, rather than facing down.
There is no cable management provided and the release tags do stick out at the bottom but these can be easily tucked away if needed. Plus, zip ties or velcro straps are inexpensive options to organise multiple wires.
Design score: 4.5/5
Mounting Dream (MD2268-LK-02) review: Value
Cheap and cheerful
Great value for money
This was the clincher for us. With a retail price of $32.99 – sorry those in the UK and Australia, you'll have to pay a bit more for it at £39.99 – you might be worried whether it can hold up but Mounting Dream is a trusted name based in California with 29 years of experience and it shows. For this money, ease of use and quality, we haven't found another that beats it.
Value score: 5/5
Should I buy the Mounting Dream (MD2268-LK-02)?
Swipe to scroll horizontally
| Attributes | Notes | Rating |
| --- | --- | --- |
| Ease of installation | A simple and quick process that you won't get hung up on. | 4.5/5 |
| Build quality | Both the wall plate and TV bracket were solid and durable. | 5/5 |
| Design | Your TV will sit close to the wall with this, appearing as if to float. | 4.5/5 |
| Value | There's no surprises here. What you'd think you'd pay is how much this costs. | 5/5 |
Buy it if...
You want a straightforward TV wall mount
If you've recently invested in a big sized TV and want to get it up on your wall without spending loads, this is the tool for the job.
You don't want to fuss with loads of parts
With only two brackets, installing this TV wall mount is a breeze and can be done in less than an hour.
Don't buy it if...
You have very high ceilings
If you need a TV wall mount that has a very wide tilt to reach a very angled seating position, then this might not be right.
You can't call upon a few hands to help out
This is only an issue when uninstalling the TV wall mount because you need a third person to pull the release straps.
How we tested the Mounting Dream (MD2268-LK-02) tilting TV wall mount
TV mounted with a 65-inch Amazon Fire TV Omni QLED to a drywall
Used an M6 bolt (35mm) and 10mm spacer
Rest assured, we're not DIY experts but we do have a basic understanding of which tools are best for the job and how those tools should be used. In saying that, though, we still don't think you need to know the ins and outs of every piece of material and tool at your local hardware store to be able to understand how to install this TV wall mount.
We mounted a 65-inch Amazon Fire TV Omni QLED to a drywall. We chose to use a larger sized TV to really test out its strength and had two people lifting the TV's brackets onto the wall plate. We tested this TV wall mount alongside several other brands to compare its overall usability, secureness and value for money.
First reviewed: October 2023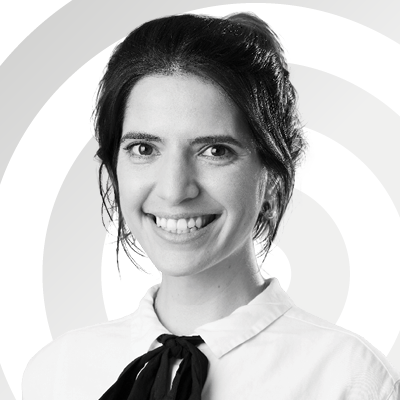 Senior Editor UK, Home Entertainment
Amelia became the Senior Editor for Home Entertainment at TechRadar in the UK in April 2023. With a background of more than eight years in tech and finance publishing, she's now leading our coverage to bring you a fresh perspective on everything to do with TV and audio. When she's not tinkering with the latest gadgets and gizmos in the ever-evolving world of home entertainment, you'll find her watching movies, taking pictures and travelling.