Why you can trust TechRadar We spend hours testing every product or service we review, so you can be sure you're buying the best. Find out more about how we test.
Battery life
Short battery life
Slow recharge
Two battery saver modes
The battery in the Sony Xperia 10 Plus is only 3,000mAh, which would be on the small side for any phone, so we weren't surprised to find that battery life was an issue. It would rarely last a full day of moderate use, so we often found ourselves charging it during or after work to get through a full day.
Sony is pitching the Xperia 10 Plus as the ultimate phone for watching video on, but we found it lost charge a little too quickly to be a reliable portable entertainment device. Likewise, playing games or using the camera caused the battery to quickly deplete, and a power bank was essential for watching entertainment while on long journeys.
The Xperia 10 Plus comes with Sony's USB Power Delivery fast charge, but we found the device took 100 minutes to charge to full power, or 1% per minute, which isn't particularly quick for a small battery.
All is not lost when it comes to battery life however, as the Xperia 10 Plus has two power-saving modes. The first is Stamina Mode, which restricts certain functions of the device – accounts don't sync, maximum screen brightness is reduced and location tracking is disabled.
There's also Ultra Stamina Mode, which reduces the number of usable apps to an absolute minimum, so you can only use your phone for calls, to play music and send texts, and for a few other functions.
According to Sony this can enable the handset to last as long as five days on a single charge, although we found it still ate through the battery pretty quickly.
In our battery test, in which we play a 90-minute video at full brightness with accounts syncing over Wi-Fi in the background, the device lost 24%. It's worth noting that the test video wasn't 21:9, so not all the screen was in use for the video, which makes the substantial loss of battery even more surprising.
Camera
Fairly high picture quality
Great for low-light shoots
Can shoot in 21:9
The Sony Xperia 10 Plus doesn't exactly have a breathtaking camera array, but what it lacks in megapixels it does make up for, to some extent, with various special features and modes.
On the rear of the handset is a dual-lens setup consisting of a 12MP f/1.75 wide-angle main camera joined by an 8MP f/2.4 snapper, and on the front is a single 8MP f/2.0 selfie camera.
While pictures we took in well-lit locations weren't breathtaking, they did look pretty good for such a low-powered camera loadout – picture quality was fairly high, with exposure handled well (although the boosted brightness to compensate in certain situations seemed a little overboard) and colors looking fairly accurate, if a little dim at times.
Image 1 of 2
It was in low-light settings, however, that the camera really shone. When we took wide shots with little light, and close-ups with next to no light, the camera picked up on and boosted colors, focused accurately and rendered depth well, and in general took great pictures.
One problem we did find is that shutter speed is painfully slow – depending on the setting and lighting it could take up to 2 or 3 seconds for a picture to be taken after pressing the trigger, which made action shots impossible to capture, and sometimes it was even inconvenient to take static shots.
One of the novelties of the main camera is that it can shoot in 21:9 aspect ratio, as well as 16:9, 4:3 and 1:1. In practice this had an identical field-of-view as the 16:9 camera, capturing the same area but stretched out, although we appreciated the opportunity to make full use of the screen.
Pictures taken this way did seem a little squashed, but this seemed to enhance their depth – check out our side-by-side comparison below to see this in effect. We don't see this mode being used much, however, as 21:9 photos can't be viewed in full on other devices.
Image 1 of 3
The camera also comes with a limited range of creative modes, including slow motion, bokeh and AR, but while these modes were fun to mess about with, none were powerful or accurate enough to be useful for serious photography.
The bokeh mode was hit-and-miss – sometimes it wouldn't blur the background enough, and often it wouldn't accurately detect the subject and would end up blurring too much – on top of that it's only available on the front-facing camera via a completely different menu option to the main bokeh mode, and so isn't easy to find.
Image 1 of 2
The 'Creative effect' suite consists of a range of camera effects and filters that aren't as powerful as the equivalents in dedicated editing software, 'Portrait selfie' mode was far too overzealous in softening our facial features, and slow-motion video didn't offer much control over the slow-mo effect – in short, the camera features all seemed a little too basic to be appealing.
There's also an AR mode, which includes a few different themed packs like dinosaurs or marine life that you can view using the camera and a flat surface.
While some of these were fun to play around with for a bit, they're little more than a novelty – and that's for the few modes that aren't just glorified Snapchat filters.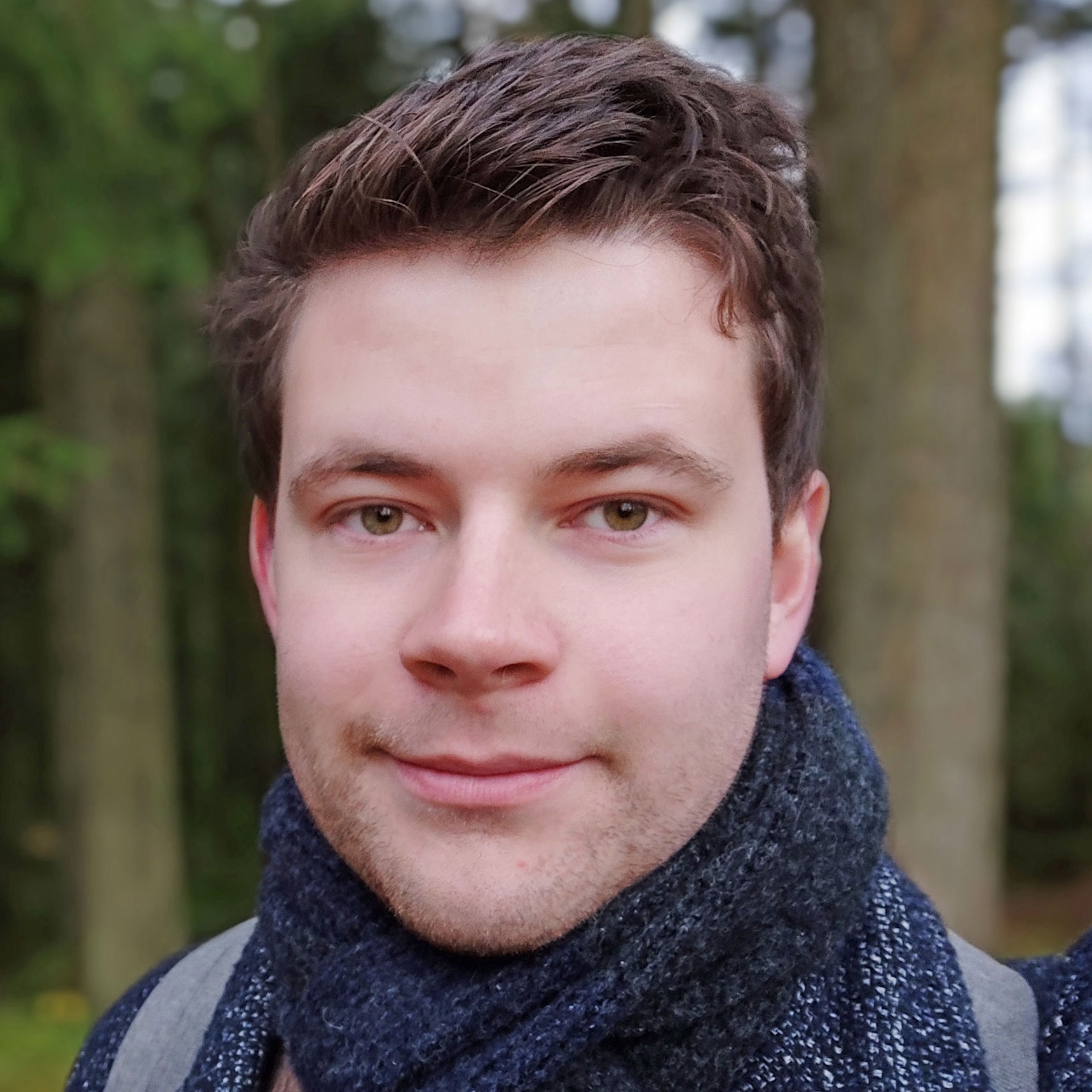 Tom Bedford was deputy phones editor on TechRadar until late 2022, having worked his way up from staff writer. Though he specialized in phones and tablets, he also took on other tech like electric scooters, smartwatches, fitness, mobile gaming and more. He is based in London, UK and now works for the entertainment site What To Watch.
He graduated in American Literature and Creative Writing from the University of East Anglia. Prior to working on TechRadar, he freelanced in tech, gaming and entertainment, and also spent many years working as a mixologist. He also currently works in film as a screenwriter, director and producer.