Two-minute review
It's easy to forget that for many users, a phone is just a phone rather than something that will revolutionize their life. Nokia seems to be tapping into that market, appreciating that a lot of people want reliability and superior battery life rather than speedy performance and the world's greatest camera.
The Nokia G11 is stoically reliable. Easily providing three days of battery life without a problem, it's also a fairly tough phone that feels like it could take a few knocks without an issue.
The price you pay? Well, not a lot. The Nokia G11 is remarkably cheap at $255 in the US or £119 in the UK. In exchange, you get basic features but if you're on a tight budget, you'll appreciate that Nokia promises twice as many security updates as the competition and two years' worth of software upgrades.
When so many budget phones miss out on these kinds of updates, that counts for a lot if you want a phone that will last. And we suspect it will last. The handy thing about the simplicity of the Nokia G11 is there's not a lot that could go wrong.
It comes with a clean install of Android 11. While a handful of optional apps are pre-installed, like Spotify, Netflix, and ExpressVPN, they're placed in a folder so everything is neatly kept together. It's a welcoming touch among so many Android phones with too much bloat.
The Nokia G11's star of the show is its 6.5-inch screen, which offers a suitably smooth 90Hz refresh rate. That's where the phone starts and ends with 'ooh' worthy features, but it's a great choice for a phone focused on browsing and staying in contact.
The Nokia G11 is a bit sluggish at times with its Unisoc T606 chipset being potent enough for web browsing and not much else. And don't count on much storage. There's just 32GB in the current model, though you can add a microSD card to increase that.
Camera-wise, you get a triple-lens setup consisting of a 13MP wide lens, a 2MP macro one and a 2MP depth sensor. The selfie camera is an 8MP wide lens. All are functional and none stand out in the slightest.
Functional yet unremarkable is the best way to describe the Nokia G11, but we loved the three-day-long battery life. Unlike other phones, it didn't take much to accomplish this kind of longevity, meaning this is an ideal phone in an emergency.
Just don't count on it as your fun piece of tech. This is purely for those that want the basics from a smartphone and nothing more.
Nokia G11 price and availability
Available for $255 / £119 (around AU$345)
Choice of two color schemes
The Nokia G11's options are simple, as you'd expect. Available for $255 / £119 (around AU$345), there's a choice of two color schemes - Charcoal or Ice. Charcoal, a shade of gray that's close to black, is the easier color to get hold of . Ice is a blue-green color and is already out of stock in the UK.
The standard Nokia G11 offers 32GB of internal storage and 3GB of RAM and that's the one we tested. A second model offering 64GB of storage and 4GB of RAM exists but isn't currently available to buy.
Design
Plastic frame
Dual SIM cards
Fingerprint and Face Unlock support
The Nokia G11 is a decent size. Its dimensions of 164.6 x 75.9 x 8.5 mm are just what you would expect from the average smartphone. It weighs 189g, which means it's far from hefty.
We had the Charcoal model for review and it's the definition of the average-looking phone. That's not to say it's ugly. The back looks quite professional. It's just that it lacks anything that makes it stand out from the crowd. A wave-style texture on the back feels nice to the touch but doesn't affect the grip in the slightest.
On the back of the phone is its three-lens camera system. The lenses don't stick out much, which is a convenient touch when seeking a robustly made phone.
On the front, the selfie camera is a notch on the top center of the screen. It's standard stuff. Again. Similarly, the volume rocker, Google Assistant and power button surround the edge, with the SIM card slot on the side too. The power button doubles up as a fingerprint sensor with Face Unlock also supported.
As is almost standard now, there's no headphone jack but there is a USB-C port.
Display
6.5-inch IPS display
720 x 1600 resolution
90Hz refresh rate
The star of the show for the Nokia G11 is its display. While much of the phone is standard stuff, its 6.5-inch display offers a delightful 90Hz refresh rate.
Many phones pricier than this stick stoically to 60Hz so it's great to see it here. It makes browsing a quicker and nicer experience.
Granted, elsewhere it's business as usual. The Nokia G11 screen looks fine in reasonable lighting but once you take it somewhere bright, it struggles until you tweak some settings.
Camera
13MP + 2MP + 2MP rear camera
8MP selfie camera
Limited options
Taking photos with the Nokia G11 is fine but don't count on many fun options. The phone has three lenses on the back, including its main 13MP camera, a 2MP macro camera and a 2MP one for depth. On the front is a 8MP selfie camera.
Snapping an image with the 13MP lens instantly shows that the Nokia G11 isn't capable of capturing much detail. Photos are a little dark at times. HDR tries its best to soup things up but often makes colors look weird and excessively vibrant.
When taking photos of flowers, detail was lost in favor of unnatural vividness. Our poor cat lost some definition too.
The macro lens is a huge disappointment and the Nokia G11 can't really handle low-light scenarios either.
It's hardly surprising at this price but it does mean that budget photographers need to steer clear of the Nokia G11.
Camera samples
Specs and performance
Powered by Unisoc TS606
32GB of storage
Slow performance
In our tests, the Nokia G11 achieved a single-core score of 312 when using Geekbench 5. It was so low that it didn't even meet the bottom of the pile's Xiaomi Redmi Note 7's 328.
Multi-core performance was similarly weak at just 1,135 and a compute score of only 516.
In everyday use, the Nokia G11 doesn't feel quite as hideously slow but there is still a slight pause when you open up Chrome or another basic app.
On the plus side, simply unlocking your phone is speedy enough, helped by the Nokia G11 offering a fairly pure Android 11 experience.
This will never be a gaming device or one to be wowed by but it does the job.
Battery life
5,050mAh battery
18W charging
Long battery life
Besides the screen, the Nokia G11's other highlight is its battery life. Nokia promises about three days of battery life and it easily delivers that. We're guessing that's because it's fairly slow but it's nice to have a device that doesn't need regular recharging.
When you do need to recharge it, 18W charging support helps out well enough with a full charge taking a couple of hours.
Unsurprisingly, there's no wireless charging support.
Should you buy the Nokia G11?
Buy it if...
You want fantastic battery life
If you have a lifestyle that means you can't recharge too often, the Nokia G11 will keep going for way longer than the competition.
You want a simple phone
The Nokia G11 won't wow you with great cameras or speed but if you want cheap and effective, it does the job well. It's likely to last a long time, thanks to its security update plans.
You're on a tight budget
If you're on a budget, you need to make it count. The Nokia G11 offers a nice screen and great battery life at a good price.
Don't buy it if...
You want a great camera
The Nokia G11 simply doesn't take great photos. If you like to take images on the move and show them off, this is not the phone for you.
You want snappy performance
The Nokia G11 is pretty slow. It's adequate with basic tasks but not much more than that.
You want something interesting
Perfectly average sums it up, the Nokia G11 is a budget phone with no delusions of grandeur. There's no wow factor here.
Also consider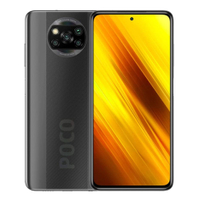 (opens in new tab)
Xiaomi Poco X3 NFC
Offering decent gaming performance and a lovely 120Hz screen, the Xiaomi Poco X3 NFC is worth stretching your budget if speed is important.
Check out our Xiaomi Poco X3 NFC review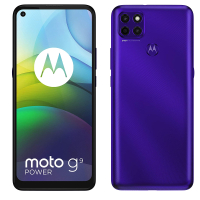 (opens in new tab)
Moto G9 Power
With a similarly powerful battery but better photo-taking abilities, the Moto G9 Power is a good option for the photographer on a budget.
Check out our Moto G9 Power review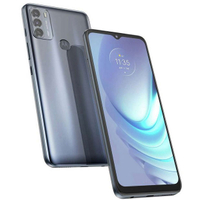 (opens in new tab)
Moto G50
A bit pricier but with 5G support and better lenses, the Moto G50 comes with slightly superior performance too.
Check out our Moto G50 review
First reviewed: April 2022