Black Friday 2023 in New Zealand: grab deals on Apple, Samsung, Lenovo and more
Snag up to 40% off Lenovo laptops, along with deals on Apple MacBooks, Samsung phones and more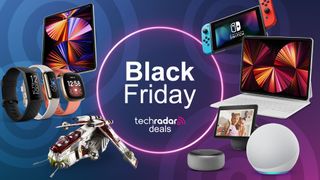 (Image credit: Future)
Recent updates
Black Friday is over for 2023, but that doesn't mean the deals have stopped! There's still heaps of great bargains worth grabbing, and you'll find our favourites in our best Cyber Monday deals in New Zealand hub.
DON'T MISS THESE CYBER MONDAY DEALS
Check out our best Cyber Monday sales hub for our hand-picked selection of top discounts that are still available!
Black Friday in New Zealand is officially over... but there's plenty of deals still available thanks to Cyber Monday! That includes sales from a large number of retailers such as Mighty Ape, PB Tech and Amazon Australia, which are all offering fantastic savings.
We're on the last day of Cyber Weekend now, so our advice is that if you see something on sale you're keen on, snap it up as it's likely your last chance to save this side of Christmas.
There are still some excellent deals available, with savings on the PS5 and Samsung phones being real highlights. Below, we've put together a short list with our five top picks from this year's sales that are still available, but be sure to check out our Cyber Monday deals hub for more.
5 best Black Friday deals you can still buy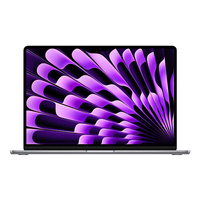 Apple MacBook Air 15-inch (2023) | M2 / 8GB RAM / 256GB SSD | NZ$2,499 NZ$2,099 on PB Tech (save AU$400)
PB Tech has an excellent deal on the Apple MacBook Air 15-inch which can save you up to NZ$400. This model came out in 2023 and it uses Apple's own M2 processor – if you currently have an Intel-powered MacBook, you'll appreciate the performance jump. The big difference between this model and last year's MacBook Air is the screen size, with this model boasting a 15.3-inch Liquid Retina display with 500 nit brightness. Grab a MacBook Air at this price in silver, gold or navy.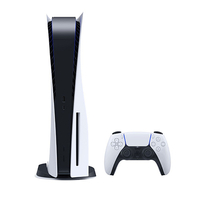 PS5 (disc console) + Marvel's Spider-Man 2 | NZ$898 NZ$758 on Mighty Ape (save NZ$140)
This is an excellent price for the PS5 disc console, and it also includes Marvel's Spider-Man 2 in the bundle. Considering the console on its own retails for NZ$899 at full price, this deal is definitely worth jumping on via Mighty Ape. Marvel's Spider-Man 2 only released in late October, and it'll see you web-slinging between skyscrapers in New York City. Grab this bundle now and save NZ$140.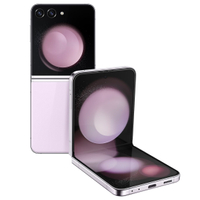 Samsung Galaxy Z Flip 5 (256GB) | NZ$1,879 from NZ$1,423.20 on Samsung (save up to NZ$455.80)
This excellent deal on the Galaxy Z Flip 5 is still available from Samsung, and you can get up to NZ$455 off by entering the codes CRP2023 and THANKYOU30 at checkout. It's packing serious power, and its updated design now has a larger screen on the front that's actually useful.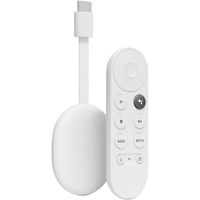 Chromecast with Google TV (HD) | AU$62 AU$39 on Amazon AU (save AU$23)
The Chromecast with Google TV is a streaming dongle for not-so-smart TVs, which gives you an easy way of watching Netflix, Disney Plus, Prime Video and others without needing to upgrade your current telly. This model only offers HD streaming, so it's perfect if you haven't got a 4K TV. If you do, you can get the Chromecast with 4K support for AU$79, which is AU$24.50 off. Discount is available from Amazon Australia.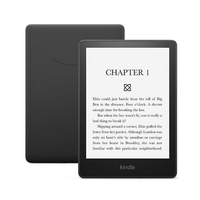 Amazon Kindle Paperwhite (2021, 16GB) | AU$282 AU$227 on Amazon AU (save AU$55)
We rate the Kindle Paperwhite as one of the best ereaders you can buy, with its 6.8-inch display and comfortable reading experience being the two big selling points. Its E Ink screen imitates paper, and it has a bigger battery than previous models so you can read for longer between charges. To top it all off, it has an adjustable warm light and waterproofing too. This discount comes from Amazon Australia, and free delivery is available.
CYBER MONDAY IS ON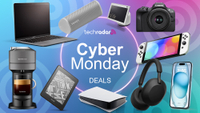 WANT MORE OF THE BEST BLACK FRIDAY DEALS?
Check out our best Cyber Monday sales article for the best deals you can still snag on this final day of discounts!
Black Friday 2023: key information
When is Black Friday 2023 in New Zealand?
Black Friday 2023 will officially start at 00:01am NZDT on Friday, November 24. While the date of Black Friday changes every year, it always falls on the Friday after Thanksgiving in the US.
However, most retailers will start their Black Friday sales about a week earlier than the official date, so keep your eye out for sales from mid-November onwards. Keep in mind though that the very best offers will likely land over the four-day weekend starting on Black Friday and finishing with Cyber Monday.
When will we see official Black Friday sales start in New Zealand?
We'll likely see official Black Friday sales appearing online about a week before the actual start date, which is November 24. With that in mind, our prediction is that NZ retailers will start their Black Friday sales from about November 17 onwards. These early Black Friday deals aren't always as good as what's available on the official dates, but we have seen plenty of instances where early Black Friday prices don't fall any further come late November.
The majority of discounts from Black Friday 2023 will officially wrap up at the end of Cyber Monday on November 27.
Where can you find the best Black Friday deals?
Most brick-and-mortar stores and online retailers will offer Black Friday sales, and our job is to help you hunt down the best of the bargains. You'll typically find the best deals on tech from big-name retailers such as Amazon, PB Tech, Mighty Ape, Noel Leeming and TheMarket.
Amazon Australia has been shipping items to New Zealand since July 2021, but unfortunately Kiwis don't get access to all of Amazon's Black Friday deals. In fact, Amazon doesn't ship some of its key products to New Zealand, such as Echo smart speakers and smart displays, but you can get Kindle ereaders and Ring home security devices.
In recent months, we've seen PB Tech offer some great deals on MacBooks, Apple Watches and AirPods, so it could be the place to go on Black Friday if you're hoping for a deal on these hot products. PB Tech also offered competitive deals on fitness trackers and smartwatches over Black Friday last year, with discounts on Fitbit and Samsung Galaxy watches.
Mighty Ape is a good retailer to watch if you're looking for gaming deals on Black Friday. It often has a range of games for PlayStation, Xbox and Nintendo Switch on sale, along with headsets and controllers. For PC gamers, both Mighty Ape and PB Tech are stacked to the brim with keyboards, mice and monitors – we'll be watching closely for choice deals.
Is Black Friday better than Cyber Monday?
Black Friday and Cyber Monday generally offer the same deals and discounts, so one sale isn't better than the other, at least in New Zealand. These two shopping dates used to be much more distinct, particularly in the US where Black Friday meant physically going to a brick-and-mortar store to clamour for discounted items, while Cyber Monday was exclusively for online-only deals. In New Zealand, the two sales have merged into one big event, and shoppers are unlikely to notice any difference.
Black Friday 2023: our predictions
Yes it's a little early, but we've covered this sale period enough times to be able to offer some predictions for Black Friday 2023. November is also a time when retailers and brands will be keen to clear out older models in preparation for new stock. For example, now that the iPhone 15 has been announced, we might see some deals on older iPhones.
However, the economic outlook in New Zealand makes it hard to say with confidence what could happen this year. Here's our early predictions going off previous years:
Lowest price on Xbox Series S: it dropped to NZ$386.10 last year, and we're hoping this price will be matched at least
TheMarket could be a tough price competitor for Amazon
Samsung NZ could offer big discounts on phones, tablets and headphones
Fitbits could get good savings, with rumours of the Fitbit Charge 6 launching soon
Best Black Friday deals from last year
There was a lot to shop during last year's Black Friday sale, so we've hand-picked a few of the top offers here to give you a taste of what to expect this November.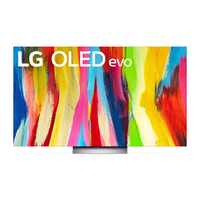 LG 65-inch C2 OLED TV | NZ$4,199 NZ$3,508.20 on TheMarket (NZ$690.80 off)
Before the LG C3 OLED came along this year, the LG C2 was one of the best TVs you could buy (and it's still very good). Thanks to TheMarket, the 65-inch model was over NZ$690 off during the last Black Friday using a coupon code. We're hoping to see more big discounts on TV sets this November.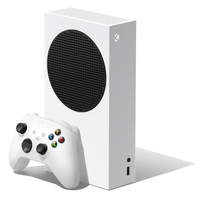 Xbox Series S | NZ$549.99 NZ$386.10 on TheMarket (NZ$163.89 off)
This is the lowest price we can remember seeing on the Xbox Series S, so it was an absolutely ripper deal on Black Friday. We haven't seen it cheaper in the time since, so we'll be keen to see if this deal is matched in 2023. You had to be a Market Club member to land this incredible deal, which is thankfully free to join.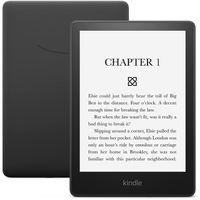 Kindle Paperwhite (8GB) | AU$239 AU$167 on Amazon Australia (AU$72 off)
The Kindle Paperwhite saw a great discount of AU$72 last year, and it came with free shipping to New Zealand from Amazon Australia. We haven't spotted many savings on ereaders this year, so we hope that Black Friday gives us another good chance to score a Kindle deal like this.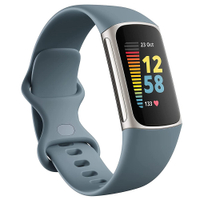 Google Nest Doorbell (battery) | NZ$344 NZ$204 on Amazon AU (save NZ$140)
The Google Nest Doorbell is now 41% off at Amazon, bringing the price down to NZ$204. It starts to record clear footage when the doorbell is pressed or when it detects motion, and it's also capable of facial recognition, though you'll need to pay for a subscription to access this feature. This is a good buy if you're already in Google's Nest ecosystem, and since it's battery powered, it's easy to install.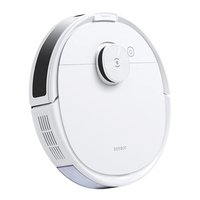 Ecovacs Deebot N8 | AU$999 AU$399 on Amazon Australia (AU$600 off)
How's this for a bananas bargain? This Ecovacs robot vacuum cleaner was a very generous AU$600 off during last year's Black Friday, with free shipping available to New Zealand. This robot can vacuum, mop and has its own auto-empty station too, so it really was an incredible deal at AU$399.
Get daily insight, inspiration and deals in your inbox
Get the hottest deals available in your inbox plus news, reviews, opinion, analysis and more from the TechRadar team.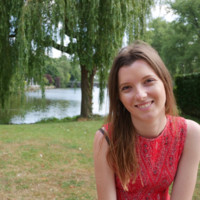 Jasmine Gearie is an ecommerce editor at TechRadar Australia, with a primary focus on helping readers cut through the jargon to find the best mobile and internet plans for their needs. She crunches the numbers to maintain dedicated guides to the latest phones, NBN and broadband plans of all types, and covers the important telco industry news. She also hunts down tech deals on laptops, phones, gaming consoles and more, so readers know where to buy the products they want for the cheapest prices.