TechRadar's best kit of 2010
The top tech of the last 12 months, as reviewed right here
Phone - HTC Desire
The really great thing about the HTC Desire isn't its impressive spec sheet, intuitive HTC Sense interface or superb build quality. What gets you most about the Desire is how it represents the maturation of the Android operating system from geek-favourite upstart to feature-rich world beater, and there's no better handset to enjoy it on.
Read TechRadar's full HTC Desire review
Tablet - Apple iPad
Though tablets aren't new for 2010, you'd think they were the way the world has gone crazy for the iPad since its launch and the slew of competitors now coming out. However, everything else has proved to be a pale comparison of the elegance of Apple's stunning slate. With more features added in the update to iOS 4.2, it simply outshone any and all rivals.
Read TechRadar's full Apple iPad review
Compact camera - Panasonic Lumix TZ10
The TZ10 surely represents the pinnacle of what consumer compact cameras can be. The feature list is exemplary, including geotagging, HD video recording, manual controls and a massive optical zoom, but more important than all that is the incredible picture quality. When you find out that it comes with a price tag of less than £250, it really becomes hard to look at other compacts with anything other than disappointment.
Read TechRadar's full Panasonic Lumix TZ10 review
Media player - Apple iPod touch (4G)
If there's one area other than tablets that Apple is way out in front of the competition on, it's personal media players. The latest iPod touch takes just about all the best bits of the iPhone 4, such as the pin-sharp Retina display, the powerful A4 processor and HD video recording, and puts them in a slimmer, lighter and cheaper body. And that's before we even to get the single biggest advantage the iPod touch has over its rivals: the App Store.
Read TechRadar's full Apple iPod touch (4G) review
Sat nav - Garmin Nuvi 3790T

Making sat navs sexy is usually a pretty pointless exercise, but Garmin has just about performed the impossible here. The Nuvi 3970T has a simply brilliant interface and excellent features, such as PhotoReal junctions. If you ever take a wrong turn again, it'll be because you were admiring your sat nav instead of following it.
Sign up for Black Friday email alerts!
Get the hottest deals available in your inbox plus news, reviews, opinion, analysis and more from the TechRadar team.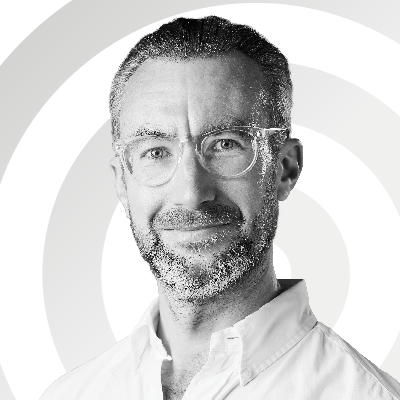 Managing Editor, Entertainment
Matt is TechRadar's Managing Editor for Entertainment, meaning he's in charge of persuading our team of writers and reviewers to watch the latest TV shows and movies on gorgeous TVs and listen to fantastic speakers and headphones. It's a tough task, as you can imagine. Matt has over a decade of experience in tech publishing, and previously ran the TV & audio coverage for our colleagues at T3.com, and before that he edited T3 magazine. During his career, he's also contributed to places as varied as Creative Bloq, PC Gamer, PetsRadar, MacLife, and Edge. TV and movie nerdism is his speciality, and he goes to the cinema three times a week. He's always happy to explain the virtues of Dolby Vision over a drink, but he might need to use props, like he's explaining the offside rule.