TechRadar's best kit of 2010
The top tech of the last 12 months, as reviewed right here
Laptop - Alienware M11x
The draw of the M11x is simple. It's a full-blown gaming computer, with a 1GB graphics card and Intel Core i3/i5/i7 processors, that weighs just 2kg. The sheer ambition of the task alone is worth some kudos, but the fact that it actually makes a damn good gaming centre is nothing short of witchcraft.
Read TechRadar's full Alienware M11x review
Desktop - CyberPower Game Cube
The dinky size of the Game Cube is certainly impressive, but what's amazing is that it packs an Intel Core i5-760 processor and Nividia GeForce GTX 460 graphics card. Considering that these two components are our pick for 2010's best processor and graphics card respectively, it's no surprise this desktop totally won us over.
Read TechRadar's full CyberPower Game Cube review
Processor - Intel Core i5-760
This is the ultimate gamer's chip. Capable of handling all sorts of overclocking abuse just on air cooling, and easily able to hit 4GHz for those who really want to get into it, there's just no better mix of price and performance. A special mention has to go AMD's Phenom II X6 if what you're after is pure multithreaded performance.
Read TechRadar's full Intel Core i5-760 review
Graphics card - Nvidia GTX 460 1GB
Like the Intel Core i5-760 above, this Nvidia gets our vote because of the unmatched price to performance ratio. We simply can't see any reason to go for anything else in its price range. Perhaps most impressive of all is that awesome SLI performance means that is even a force to be reckoned with at the higher end of the market.
Read TechRadar's full Nvidia GTX 460 1GB review
Motherboard - Asus PX58D-E
Intel's highest-end socket 1366 processors are absolute beasts when it comes to potential performance, but it can be an expensive business to get into. With that in mind, we can't recommend this X58 board from Asus highly enough. It's got high-end performance at a low-end price.
We should say, though, that it isn't compatible with the Intel Core i5-760 we've recommended above, so if you're taking our advice there (and you should) take a look at the Asus P7P55D, for pretty much the exact same reasons we've picked this one.
Read TechRadar's full Asus PX58D-E review
PC monitor - BenQ EW2420
This BenQ monitor feels like some sort of glorious anomaly. At this price, we're used to twisted nematic (TN) panel technology that offers good, but not great, performance. If you're willing to pay a fair bit more money, you can get far better performing vertical alignment (VA) panels. Apparently, nobody told BenQ that this is how it's supposed to work, because it's just released this VA panel right in the middle of the TN price point. The instant this screen was released, this category was done and dusted. If you're spending around £150 on a screen and you don't get this one, we would seriously question your sanity.
Read TechRadar's full BenQ EW2420 review
Sound card - Asus Xonar DG
This sound card is a perfect example of how to win over a cynical test reviewer's heart. The Xonar DG offers a huge upgrade in sound quality over built-in options, for an outlay small enough to be an impulse purchase. If you're a gamer getting by with on-board sound when this is available for less than the cost of a single game, hang your head in shame.
Read TechRadar's full Asus Xonar DG review
Printer - Canon PIXMA iP4850
Sometimes, technology doesn't need to be the most elaborate or highly specced machine to be the best. This Canon printer isn't all-singing all-in-one machine with scanner and fax. It isn't a network-connected home office productivity wonder. It's simply a colour printer that produces absolutely stunning results consistently for a very reasonable price, and offers great ease of use thanks to dual paper feeds and auto duplex printing.
Get daily insight, inspiration and deals in your inbox
Get the hottest deals available in your inbox plus news, reviews, opinion, analysis and more from the TechRadar team.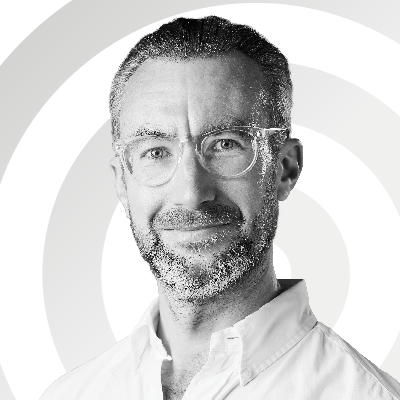 Managing Editor, Entertainment
Matt is TechRadar's Managing Editor for Entertainment, meaning he's in charge of persuading our team of writers and reviewers to watch the latest TV shows and movies on gorgeous TVs and listen to fantastic speakers and headphones. It's a tough task, as you can imagine. Matt has over a decade of experience in tech publishing, and previously ran the TV & audio coverage for our colleagues at T3.com, and before that he edited T3 magazine. During his career, he's also contributed to places as varied as Creative Bloq, PC Gamer, PetsRadar, MacLife, and Edge. TV and movie nerdism is his speciality, and he goes to the cinema three times a week. He's always happy to explain the virtues of Dolby Vision over a drink, but he might need to use props, like he's explaining the offside rule.