Nvidia's powerful RTX 3070 graphics card is notoriously hard to come by, and retails for around AU$950 on its own when available. But if you're willing to get your mitts on it via a ready-made rig, then there's a big discount available on an Alienware gaming desktop outfitted with the elusive 3070 GPU.
If you're looking to buy a tablet, the iPad Air 4 (2020) is now on sale, and it's a beautiful device with some top-end spec. It's not too often we see discounts on Apple products, but this saving makes a strong case to opt for the iPad Air over its more expensive iPad Pro counterpart.
We're anticipating a new Nintendo Switch at some point, but if you don't want to wait, the always-popular Nintendo Switch console is also on sale. A select number of retailers have dropped the price on the hybrid console, but we've dug up one of the best of the week.
Deals added Monday, April 12
Alienware Aurora R11 Gaming Desktop | i7 / 16GB RAM / 512GB SSD / RTX 3070 | AU$3,254.10 (RRP AU$4,199, save AU$944.90)
It's not easy getting your hands on an RTX 3070 graphics card, and impossible to find one that's discounted. But if you're happy to snag one inside a desktop, this is a killer deal. This Alienware Aurora R11 configuration boasts a 10th-gen Intel Core i7 CPU and the powerful RTX 3070 GPU. Head to Dell and enter the code LOVEKEANU at checkout to score AU$944 off the RRP.View Deal
iPad Air 4 (2020) 64GB | AU$849 (RRP AU$899, save AU$50)
The iPad Air 4 is a stellar tablet, and this latest gen includes features previously only available on the premium iPad Pro. It's almost entirely all-screen, with the powerful A14 Bionic chipset under the hood (the same chip at the heart of the iPhone 12 range). This discount is available on the 64GB model in blue, green, rose gold, silver and grey. Just go to Wireless 1's eBay store and enter the code PSSAVER.View Deal
Nintendo Switch | from AU$383.05 (RRP AU$469, save AU$85.95)
We've seen lots of discounts on the Nintendo Switch of late, and this is one of the best deals we can find at the moment. It's one-part handheld and another part home console, so while it can't compete with the dedicated home consoles of Microsoft and Sony, it offers something else entirely. Anyone can pick it up from Big W's eBay store for AU$389 with the code PSSAVER, while eBay Plus members can get it for AU$383 with the code PLUSNF4. Available in neon or grey.View Deal
Garmin Vivoactive 3 | AU$248 (RRP AU$499, save AU$251)
It's been replaced by the newer Vivoactive 4, but the Garmin Vivoactive 3 is still a decent fitness tracker with some smartwatch perks. Plus, being the older version means it's now available on the cheap. It has a good GPS and heart rate monitor, with the ability to track a range of activities. Score the Vivoactive 3 for under half price from Amazon in black.View Deal
Previous days' deals that are still available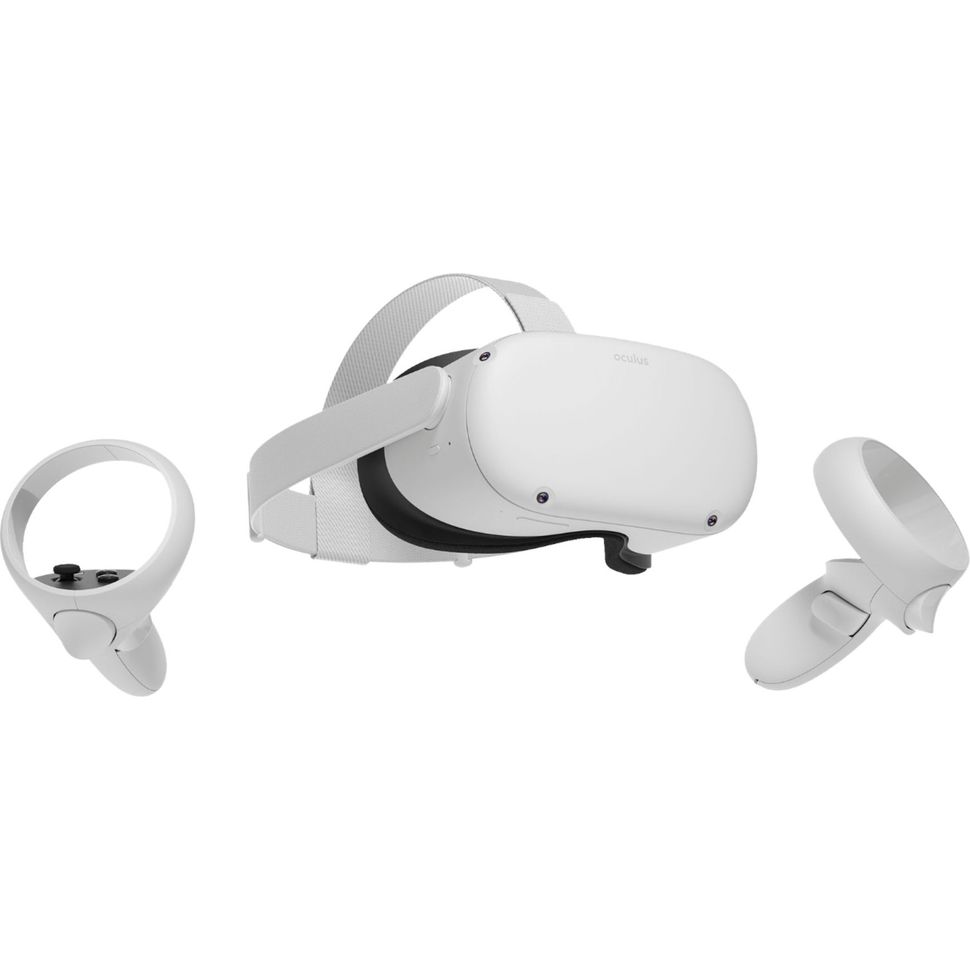 Oculus Quest 2 (256GB) | AU$584 (RRP AU$639, save AU$55)
The Oculus Quest 2 cuts the cords, so you can immerse yourself in a virtual world without being tethered to a PC. It's an all-in-one virtual reality system that's still powerful enough to provide detailed experiences. This discount is available on the US version, with the 256GB model down to AU$584 (RRP AU$639) and the 64GB model down to AU$440 (RRP AU$479). Go for the 64GB model if you just want the cheapest price, or choose the 256GB version if you want plenty of Quest games installed at once. Available from Amazon US.View Deal
DJI Mavic Air | AU$999.95 (RRP AU$1,199.95, save AU$200)
The latest DJI Mavic Air 2 may have stolen the limelight, but the original Mavic Air is still worthy of your consideration, especially at this discounted price. It's a 4K drone that's compact enough to fit into a jacket pocket, and its obstacle avoidance is near-perfect. If you're ready to take to the skies, head to Ted's Cameras where it's AU$200 off.View Deal
TicPods ANC | AU$93 (RRP AU$139, save AU$46)
These TicPods are a cheap and cheerful way into noise-cancelling earbuds, and while the noise cancellation isn't as effective as the competition, they're an appealing proposition with this further discount. They look similar to the Apple AirPods, and sound quality is good considering the price point. The 'buds are now 33% off when you buy from the official maker Mobvoi.View Deal
NutriBullet 1200W 10 Piece Set | AU$129 (RRP AU$199, save AU$70)
NutriBullet has become quite synonymous with blenders, and this model is a good option if you want to whip up smoothies to-go in no time. The blender comes with two cups and two lids, so you can take your fresh drink out the door with you. Amazon has shaved AU$70 off the retail price, saving you 35%.View Deal
Bose Noise Cancelling Headphones 700 | AU$396 (RRP AU$599, save AU$203)
Class-leading noise cancellation in a stylish form factor – that's the Bose 700 headphones. The noise cancellation will work whether you're listening to tunes or taking calls, and music sounds fun and lively as well. A number of retailers have discounted the headphones, and you can snag them for AU$396 from Amazon.View Deal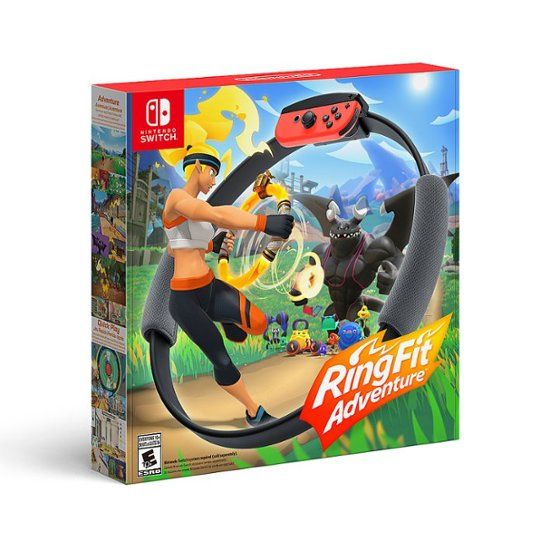 Nintendo Ring Fit Adventure | AU$89 (RRP AU$124.95, save AU$35.95)
If you have a Nintendo Switch, the Ring Fit Adventure is a fun peripheral to get your hands on. It's an exercise-focused game that aims to inject some light-hearted fun into being active. It's an action RPG game that'll get you moving at home, plus there's mini-games galore to keep you engaged. With 30% shaved off the device, this is a pretty sweet deal from Amazon.View Deal
Microsoft Surface Laptop Go | from AU$999 (15% off, save up to AU$235)
The Surface Laptop Go is already one of Microsoft's most affordable machines, but this 15% discount makes the device that much more of a winner. Despite its low price, it feels distinctly premium with its high build quality, gorgeous display and comfy keyboard. Under the hood you'll find a 10th-gen Intel Core i5 processor and storage options up to a 256GB SSD. Discount available directly from Microsoft.View Deal
Watch Dogs: Legion (PS4, PS5, Xbox One/S/X) | AU$39 (RRP AU$99.95, save AU$60.95)
This third entry of Ubisoft's Watch Dogs open-world action/hacking series only came out a couple of months back, but it's already available for better than half-price. Available on the PlayStation 4, PlayStation 5 and Xbox One/S/X editions.View Deal
Find more great bargains and compare Australian prices on the latest tech at Getprice