More hand-picked deals
UPDATE: We're collecting all the best tech deals and bargains for June on our dedicated EOFY deals page, so be sure to head there to find the best prices on the coolest gadgets. We'll revive our regular deals as soon as the half-yearly sales end on June 30.
Get smart with home automation with today's deals. You can score some great savings on Google Assistant-enabled smart speakers, one manufactured by Sony and the other straight from Google.
But if you'd like to save on Apple's 10.5-inch iPad Pro, there's an offer you might like.
Here are Monday's deals:
New deals added Monday, May 28
Apple iPad Pro 10.5 64GB Wi-Fi for $878 (usually $979):
This is your chance to save on Apple's very capable iPad Pro. The 10.5-inch tablet on offer for $100 cheaper than Apple's RRP is the 64GB Wi-Fi model in Space Grey, available at Harvey Norman.
View Deal
Sony LFS50G smart speaker for $199 + bonus LIFX smart bulb (usually $249):
Sony has brought this great deal back after two weeks. The company is offering $50 off on its first Google Assistant-enabled smart speaker and adding a free LIFX smart bulb into the equation. That saves you an additional $70, making this one heck of a bargain. Keep in mind, however, that the bulb is a coloured one and the offer is only on the black speaker.
View Deal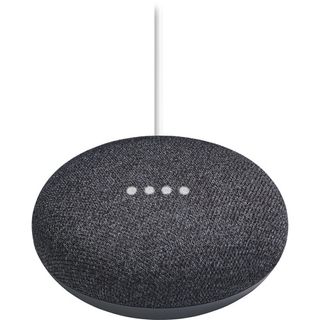 Google Home Mini smart speaker for $49 (usually $79):
If you aren't too fussed about big sound but still want to step into home automation or just have a digital AI assisting you with things, Google's excellent little smart speaker is currently $30 off at The Good Guys. Get it for just $49 in Charcoal Grey.
View Deal
Previous days' deals that are still available
Sales are hardly for a single day, unless it's a special occasion. So we see no point in deleting old deals. We hang on to them for two weeks so, if you missed out on them on the day of posting and they're still available, you can still score yourself a great bargain.
Deals added Friday, May 25
Oppo R11 64GB smartphone for $478 (usually $599):
If you're after a budget smartphone with a great camera, you can't go wrong with the Oppo R11. With 64GB onboard storage and a dual camera setup, plus 20% off on the already budget price tag, this is a bargain if you like the colour gold on your phone.
View Deal
Dyson V8 Animal cordless vacuum cleaner for $619 (usually $799):
Got a pet that's coating your home with its fluff? Then Dyson's V8 Animal handstick vacuum is what you need, especially when it comes with a $180 saving, thanks to Kogan. It's not the cheapest price we've seen on this item, but right now it's one of the best bargains you'll find.
View Deal
Western Digital My Passport 2TB portable hard drive for $108 (usually $139):
Looking to keep all your files backed up? You can score a saving of over $30 on the red 2TB version of the WD My Passport portable hard drive from Amazon. And if you happen to be a first time shopper, you can use the code AMAZON20 at checkout and get another $20 off on the item, bringing the price down to just $88.
View Deal
Deals added Wednesday, May 23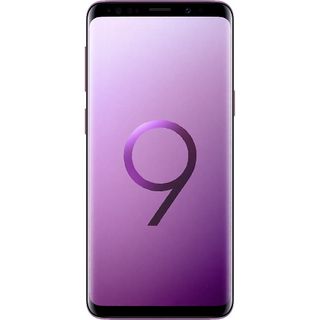 Samsung Galaxy S9 64GB in Lilac for $840 (usually $1,199):
Looking for Samsung's latest flagship without the four-figure price tag? Think Of Us has the beautiful Lilac version of the 64GB smartphone for just $840, saving you a cool $359.
View Deal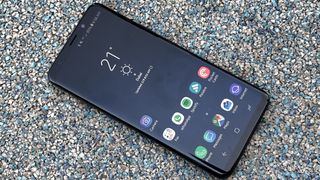 Samsung Galaxy S9 Plus 64GB in Midnight Black for $960 (usually $1,349):
Want a phone with the oomph that comes with a plus size? Then you can get the black Galaxy S9 from Think Of Us for just $960, saving you a whopping $389 on the usual RRP. Keep in mind, however, that this is a direct import model, so make the purchase only if you're comfortable with that.
View Deal
Wacom Bamboo Stylus Duo for $10 (usually $39):
If you're a compulsive note-taker, you'll want this nifty little device. The Wacom Bamboo Stylus Duo lets you write on any touch-sensitive screen, converting your handwritten notes into digital versions. And it's just $10 at Catch, for two of 'em! That's less than half price for something this useful. Say goodbye to pen and paper.
View Deal
JBL Flip 4 Bluetooth speaker for $98 (usually $149):
While JBL may have slapped a $150 price tag on its Flip 4 Bluetooth speaker, you can get it for less than $100 at Harvey Norman. To get big sound from a small package that's currently on sale for just $98 is a darn good deal, we think, especially given it's waterproof and gives you up to 12 hours of playback. It's available in blue and in black.
View Deal
JBL Playlist Bluetooth speaker for $99 (usually $248):
If you're after bigger sound than the Flip 4, perhaps the Playlist will satisfy your eardrums. With built-in Chromecast, you can easily cast your favourite tunes onto the speaker and enjoy it all for less than $100, thanks to Catch. That's a saving of $149!
View Deal
Deals added Monday, May 21
Apple iPhone 7 Plus 128GB Rose Gold for $999 (usually $1,199):
If you're after a brand-new iOS phone that doesn't have the usual four-figure price tag, JB Hi-Fi has the 128GB Rose Gold version of the iPhone 7 Plus for just $999, saving you $200 on the usual RRP.
View Deal
Bose QuietControl 30 in-ear NC headphones for $373 (usually $449):
Shutting the world out doesn't have to come at the cost of a large pair of cans. You can get the same result with Bose's in-ear noise cancelling QC30 'buds as well, with a saving of $76 to boot. Head to VideoPro and snag yourself a set for $373.
View Deal
iRobot Roomba 980 robot vacuum for $1,250 (usually $1,499):
Put your feet up while something else does the cleaning for you. With the iRobot Roomba 980 you not only know your home getting cleaned, but you also save $249 on the usual RRP when shopping from Appliance Central.
View Deal