Microsoft is pulling out all the stops in time for Black Friday deals, with sizable discounts coming to not just a wide range of Windows 10-branded PCs, but also tablets, consoles, games, and accessories.
Many of these incoming deals are directly accessible online via the Microsoft Store, but a few brick-and-mortar retailers are getting in on the action as well. (More on that in a sec.)
Wondering how much you could be saving right now on a shiny new Surface Book or Xbox One S? Well, without any further ado, here are just some of the bargains that caught our eye:
Save over $400 on a Surface Pro 4 or Surface Book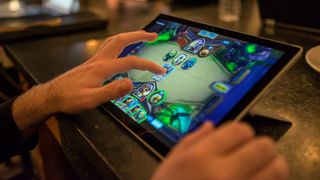 From Thanksgiving through to Cyber Monday (November 24 – 28, for you numeric-types) Microsoft is offering a big price cut on its 256GB Surface Pro 4.
The Surface Pro 4 comes as a special bundle alongside a bonus Type cover for just $999 - saving you about $430 in the process.
Additionally, Microsoft is knocking down the price of the Surface Book, from $1,899 to $1,499. Just like the company's Surface Pro 4 deal, the sale begins on Thanksgiving and ends Cyber Monday.
Microsoft adds that these deals are only available for Surfaces bought through the company's online or physical stores, are limited to one per customer, and are US-only deals.
If you're okay with second-hand electronics at a discount, Microsoft is also has refurbished Surface Pro 3s, Surface Pro 4s, and Surface Books for sale online.
Save up to $700 on new Windows 10 PCs, tablets, and laptops
Next up, a whole slew of Windows 10-ready PCs are also going on sale, with the lion's share going down on Microsoft's website.
Deals range from a hundred bucks and change off select Windows 10 desktops to a whopping savings of $700 on an Alienware gaming laptop, so definitely peruse that list to see if anything tickles your financial fancy.
We also found a few other retailers hosting similar savings on Windows hardware, which you can see below:
Save on an Xbox One before Thanksgiving arrives
Gamers looking for a way to play Gears of War 4 before the relatives come flooding in for Turkey Day are in luck - Microsoft is offering $50 off the Xbox One and Xbox One S console starting Sunday, November 20 through to Cyber Monday.
While you can snag one of the original Xbox One consoles during this sale, we strongly suggest going with the newer Xbox One S so you can enjoy a smaller console, 4K streaming, UHD Blu-ray support, and HDR visuals at no additional charge.
Another reason to spring for the 'S are these incoming holiday bundles, each tossing in some of the latest games like Battlefield 1, Forza Horizon 3, and Gears of War 4 with Microsoft's slimmed down console.
From November 24 -28, Microsoft is including such pack-in packages like this limited-edition 500GB Battlefield 1 Xbox One S with its $50-off sale, so jumping into current-gen might get cheaper next week than ever.
Save some green on Xbox One games and gear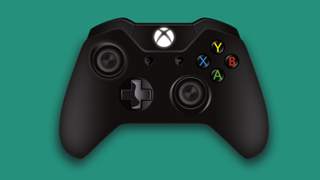 With that extra fifty bones in your pocket, you'll need some more games to go with your shiny new Xbox One - which means games sales!
Members of Xbox Live's premium Gold tier can get in on Black Friday software sales as early as Friday, November 18 - with Microsoft teasing discounts on brand-new blockbusters like Gears of War 4, Forza Horizon 3, and ReCore.
Windows 10 players shouldn't write off the sale either, as Microsoft is also planning on bringing in PC gaming discounts for Black Friday, including titles like Quantum Break, Rise of the Tomb Raider, Batman: The Telltale Series, and Ori and the Blind Forest: Definitive Edition.
At this time, however, exactly what games will be discounted (or by how much) is still unknown, but it's still worth checking to see if your gaming wishlist gets any cheaper next weekend.
Finally, Microsoft is taking $10 off Xbox Wireless Controllers, Stereo Headsets, and Xbox Live Gold subscriptions at participating retailers from November 24-28.
Those who concoct a personalized controller in the Xbox One Design Lab in that timeframe will also receive a free custom engraving - just promise you'll keep it classy in case your niece or nephew asks to play.