Ozark season 4 part 2: release date and everything we know
Ozark season 4 part 2 is here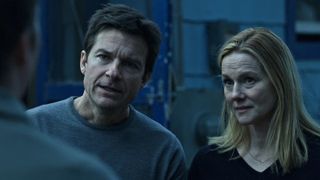 (Image credit: Netflix)
Ozark season 4 part 2: key info
- All episodes of Ozark are out now
- Like part 1, part 2 is made up of seven episodes
- Will end the show's fourth and final season
- Showrunner Chris Mundy has promised fans a satisfying ending and real closure
The crime-laden misadventures of the Byrde family are at an end. All episodes of the show are now on Netflix.
As with Money Heist season 5 and Better Call Saul season 6, Netflix decided to split Ozark season 4 down the middle, so we were excited to see how the show's last seven episodes plan on tying up the myriad loose ends left by part 1.
For the uninitiated – although why would you be reading this Ozark season 4 guide if you weren't already a fan of the show? – the series follows the exploits of white-collar financial advisor Marty Byrde (Jason Bateman), who moves his family to the Ozarks in order to launder cash for a ruthless drug cartel.
Over time, the show has taken its characters to some incredibly dark places and, in our view, has emerged as Netflix's most underrated series.
Before its final episode airs, then, you might want to do some preparatory reading. Below, you'll find everything we about the series' fourth and final entry, including its release date, trailers, cast, plot threads and more.
Naturally, spoilers for Ozark seasons 1 through 4 (and a half) follow, so proceed with caution.
Ozark season 4 part 2 release date
As revealed by Netflix in February, the final seven episodes of Ozark season 4 will hit the streaming service on Friday, April 29.
It's all been leading up to this—how will the Byrdes' story end? Ozark Season 4 Part 2 is coming to Netflix, 29 Apr 💥 pic.twitter.com/4jy6BnuxkUFebruary 24, 2022
Ozark season 4 part 2 trailer
Netflix released the official trailer for Ozark season 4 part 2 in March 2022. We've included it below.
Since part 2 will not only represent the end of a season, but the end of Ozark as a whole, Netflix also shared, in April 2022, a special behind-the-scenes video showcasing the house used throughout the show's four seasons. Check it out below.
Ozark season 4 part 2 cast
Here's who we know is returning for Ozark season 4 part 2:
Jason Bateman as Marty Byrde
Laura Linney as Wendy Byrde
Julia Garner as Ruth Langmore
Lisa Emery as Darlene Snell
Sofia Hublitz as Charlotte Byrde
Skylar Gaertner as Jonah Byrde
Veronica Falcón as Camila
Ali Stroker as Charles-Ann
Bruce Davison as Randall Schafer
The fourth season of Ozark sees a host of returning (and surviving) characters as the show reaches its dreaded climax. Jason Bateman, who won the SAG Award for Male Actor in a Drama Series for his role as Marty Byrde, will return, along with his onscreen wife Wendy, played by the fantastic Laura Linney. Rounding out the Byrde family are Skylar Gaertner and Sofia Hublitz as Jonah and Charlotte.
Sadly, scene-stealer Tom Pelphrey won't be returning this season as Wendy's brother Ben after his heart-breaking exit in season 3. Additionally, we don't expect to see Janet McTeer return from the dead as Helen, who came to her shocking, bloody end in season 3's final moments. That said, series favorite Julia Garner will return as the indomitable Ruth Langmore.
With their unexpected love affair, we are sure to see more of Charlie Tahan as Wyatt Langmore and Lisa Emery as Darlene Snell, and with an increased presence last season, Felix Solis will be back as the intense cartel boss Omar Navarro – this time as a series regular.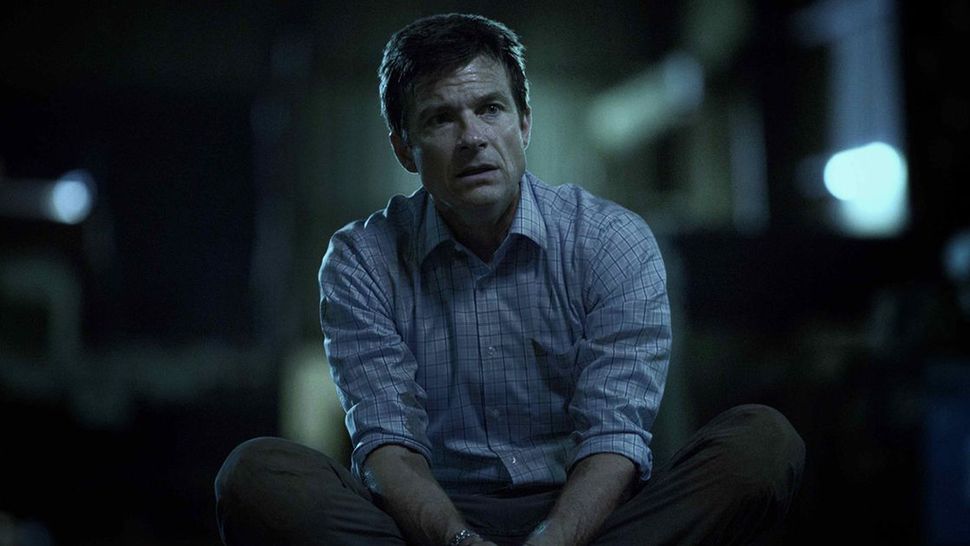 Other than the returning cast, Ozark season 4 will introduce a host of new characters. As the Byrdes squirm their way into the political realms of the Ozarks, X-Men's Bruce Davison will appear as a powerful retired U.S. senator that can be bought for the right price, as reported by Deadline.
The outlet also confirmed that Ozark season 4 will introduce actors Alfonso Herrera, Adam Rothenberg, Damian Young, Bruno Bichir, CC Castillo, and Katrina Lenk to the cast – collectively, they will make up the bulk of both the Navarro crime family and the law enforcement circling them.
In June 2021 (via THR), two new recurring cast members were added to the show: Veronica Falcón and Ali Stroker, who will each appear in. Falcón, who you might know from HBO's Perry Mason, will play Camila – sister of Omar Navarro, and apparently a formidable member of the family drug business. Meanwhile, Stroker plays Charles-Ann, a friend of Ruth's mother.
Ozark season 4 part 2 story
The first part of Ozark's final season began in very dramatic style as we find the Byrdes in their car, discussing an upcoming FBI meeting, when a truck smashed into the van, causing it to roll over. That proved to be a flash-forward, and one still hanging over the family as the seven episodes drew to a close. When will we find out what happened to the family? At some point in the second half of the season.
We're also dealing with a Ruth Langmore on the warpath after Javi killed both Wyatt and Darlene. Having confronted the Byrdes, Jonah revealed to her that Javi killed her cousin. Now, despite Marty's warnings that Javi is untouchable, Ruth has made it clear that she wants him dead and that they will have to kill her to stop her. Expect one hell of a confrontation.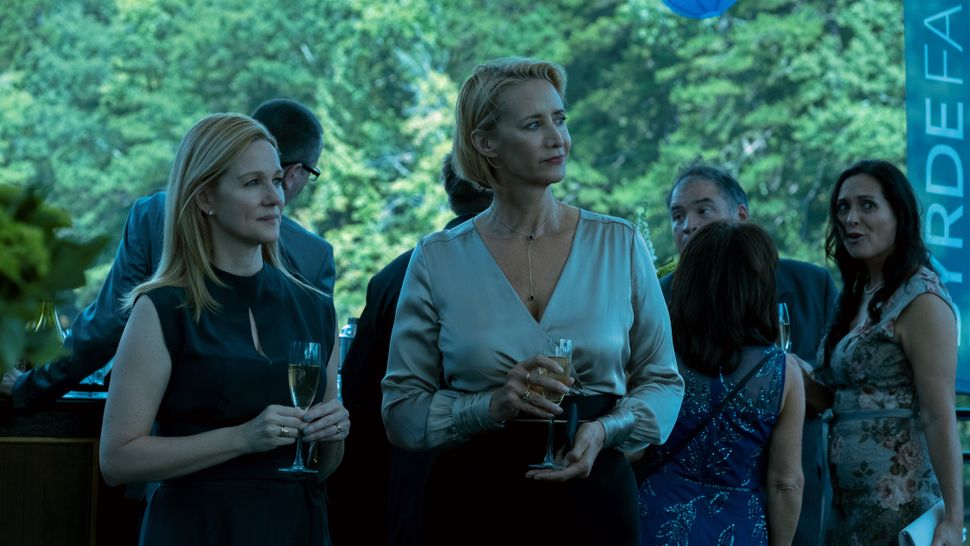 While the Byrdes always seem like a family in a state of disarray, it's particularly acute at the end of the fourth season's first part. Wendy is still struggling with her brother Ben's death, and Jonah has completely turned against her in the aftermath.
Now allied with Ruth, the Byrdes' son has no intention of accompanying the family to Chicago, where they plan to settle eventually. Although given the season's opening salvo, where the family are driving towards the Windy City, it seems like he gets there somehow.
Finally, we've also got private investigator Mel Sattam, who is on the hunt for lawyer Helen Pierce's body. Will he find it? And will he eventually find out what happened to Ben?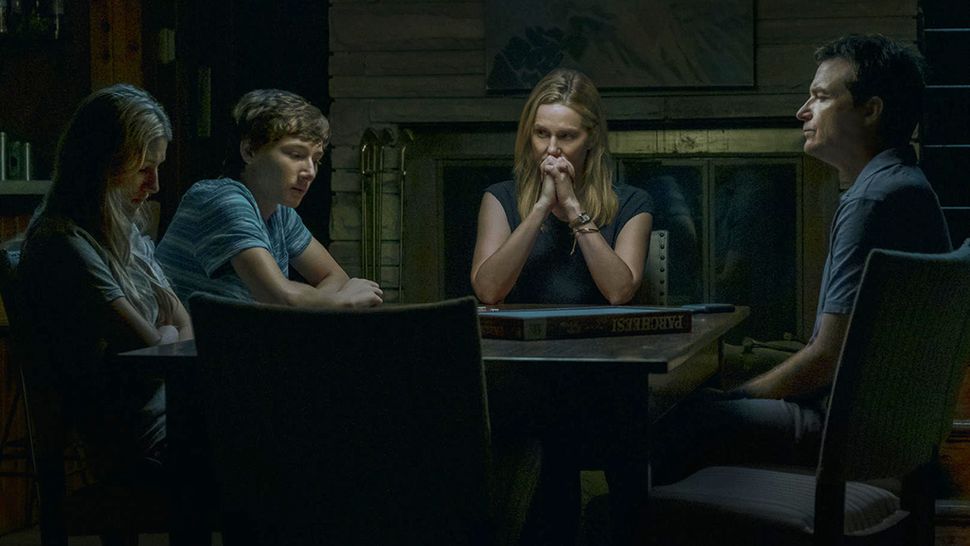 How can we expect Ozark to end?
Interviewed recently by Indie Wire about how he perceived the show was going to finish up, star Jason Bateman revealed as far as he's concerned, there's one big question that needs to be answered for audiences, and he already knows the answer.
Bateman said: "I do know where everything is going to end… I was interested in the big question [Chris Mundy, showrunner] has the opportunity to answer: Are they going to get away with it, or are they going to pay a bill? What does he want to message to the audience about the consequences of what the Byrdes have done – or lack thereof?" We had some great conversations about that, and he's got really good ideas about that. Specifically, what kind of happens at the end of the last episode: I know, and it's great."
Mundy, meanwhile, has promised fans a satisfying ending and real closure when the curtain finally comes down on Ozark.
He told the Hollywood Reporter: "I always want closure. I don't want to feel messed with. I want to feel like, "OK, that was the end." So hopefully people will feel closure by the end — whether they like it or not, I don't know. In terms of tone, we're going deeper into the family and their bonds. Is family the ultimate bond? Is friendship? Is marriage? At what point is it almost unhealthy to stay, even if you love somebody? We're going to delve into that with Marty and Wendy. Hopefully, the back half will still be fun and exciting, but also really emotional for the Byrdes and Ruth.
Sign up to receive daily breaking news, reviews, opinion, analysis, deals and more from the world of tech.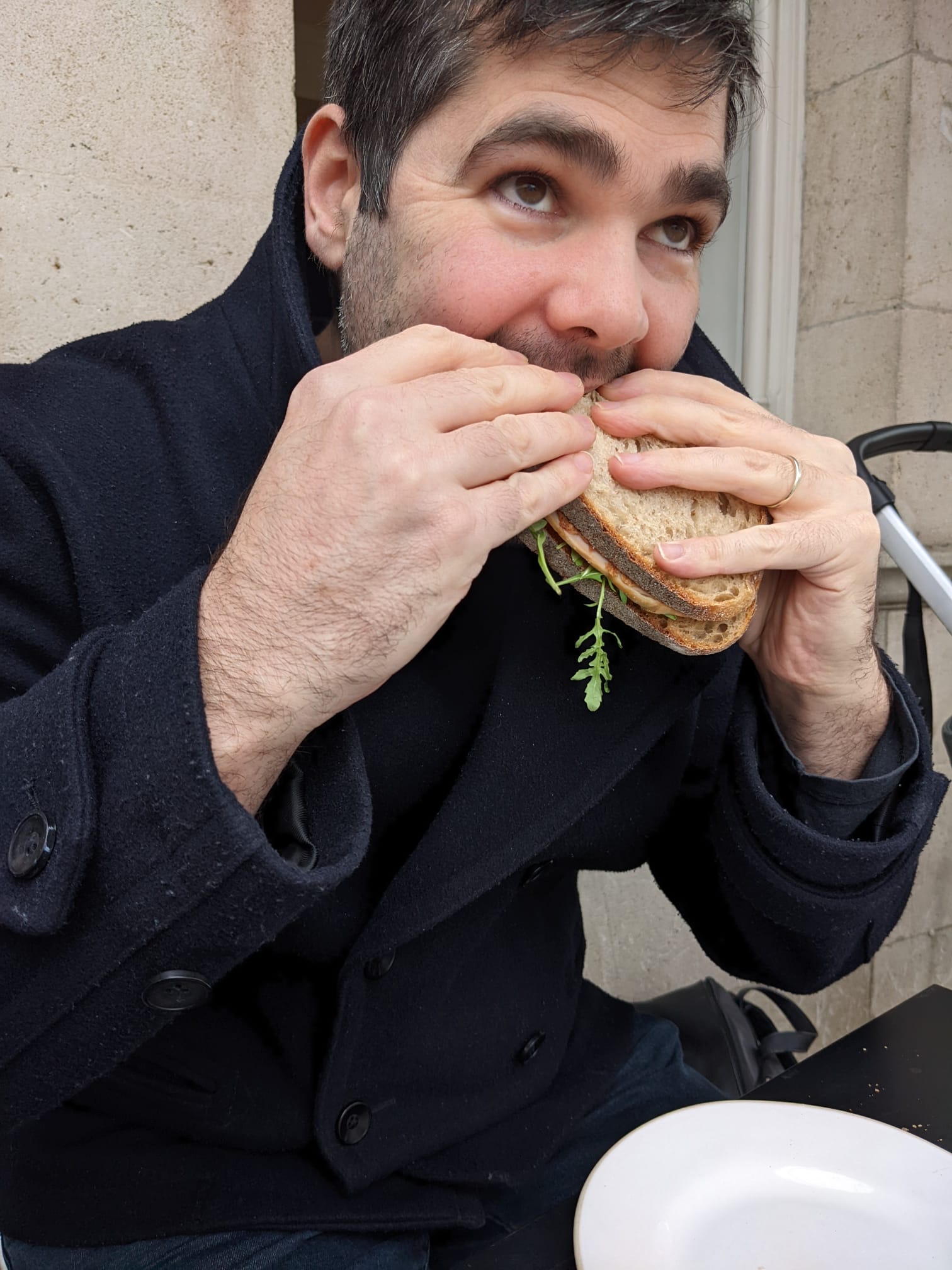 Freelance Entertainment Writer
Tom Goodwyn was formerly TechRadar's Senior Entertainment Editor. He's now a freelancer writing about TV shows, documentaries and movies across streaming services, theaters and beyond. Based in East London, he loves nothing more than spending all day in a movie theater, well, he did before he had two small children…