Gran oferta de descuento para el segundo aniversario de Disney Plus
Disney rebaja drásticamente el precio pero por poco tiempo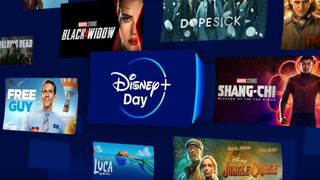 (Image credit: Disney Plus)
Disney Plus celebra el Día de Disney Plus el 12 de noviembre con una oferta por tiempo limitado: desde ahora y hasta el 14 de noviembre, los nuevos suscriptores de todo el mundo pueden contratar un mes por sólo $1.99.
Es un ahorro del 75% sobre los $7.99 habituales, dependiendo de la zona del mundo en la que te encuentres. Un mes te dará tiempo suficiente para ver todo el contenido que te apetezca antes de cancelar tu suscripción.
Este mes habrá una gran cantidad de novedades en el servicio de streaming: el estreno de Shang-Chi y La Leyenda de los Diez Anillos y el remake de Sólo en casa: Home Sweet Home Alone.
La oferta termina el domingo 14 de noviembre. Aquí tienes la lista de precios para todo el mundo y los nuevos títulos que estarán disponibles el 12 de noviembre con motivo del Día de Disney Plus.
Oferta de Disney Plus por tiempo limitado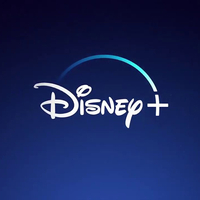 Qué puedes ver en Disney Plus ahora
Aparte de los éxitos de Disney, Pixar, Marvel, Star Wars, National Geographic — así como Star en Disney Plus para los que están fuera de Estados Unidos — los suscriptores de Disney Plus pueden disfrutar de nuevos contenidos.
Los fans de Marvel podrán disfrutar del estreno de Shang-Chi y La Leyenda de los Diez Anillos tras su estreno en cines a principios de septiembre. La nueva serie de Marvel, Hawkeye, saldrá el día 24.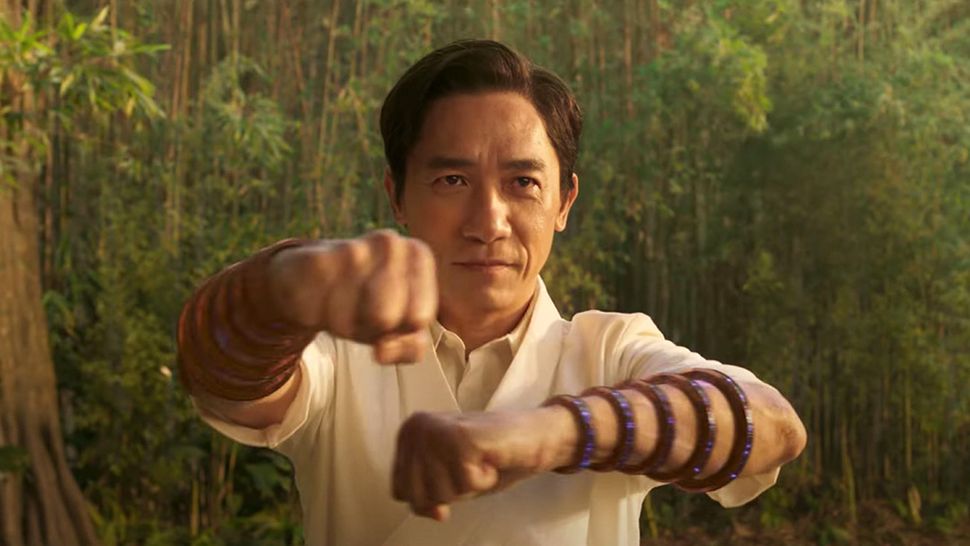 También podrán ver Jungle Cruise en abierto, que ahora mismo sólo está disponible por un coste adicional.
Para los que sean fans de los cortometrajes de Disney y Disney Pixar, hay muchos: Ciao Alberto — on los personajes del éxito veraniego de Pixar, Luca — y los cortos ganadores del Oscar Feast y Paperman.
Además, se estrenará Frozen Fever. Si eso no fuera suficiente Frozen para ti, Olaf Presents presenta al muñeco de nieve de Frozen recreando algunos de los cuentos clásicos de Disney.
También se estrenarán nuevos episodios de la segunda temporada de El mundo según Jeff Goldblum, mientras que la miniserie Dopesick se podrá ver en streaming en Star en mercados internacionales.
Además, habrá una serie de especiales para los fans de Star Wars y Marvel.
Y, finalmente, el remake del clásico navideño con Archie Yates como protagonista en Home Sweet Home Alone.
El precio de la oferta por territorios
US (incl. Puerto Rico) - $1.99
Canada - $1.99
Netherlands - €1.99
Australia - $1.99
New Zealand - $1.99
United Kingdom (incl. UK Territories) - £1.99
Ireland - €1.99
Italy - €1.99
Germany - €1.99
Austria - €1.99
Switzerland - €1.99
Spain - €1.99
France (incl. French Territories) - €1.99
Monaco - €1.99
Mauritius - MUR1.99
Denmark - DKK19
Finland - €1.99
Iceland - ISK1.99
Norway - NOK19
Sweden - SEK19
Greenland - DKK19
Belgium - €1.99
Luxembourg - €1.99
Portugal - €1.99
Brazil - R$1.90
Mexico - MX$29
Argentina - ARS99
Colombia - COP5,900
Chile - CLP1,500
Peru - S/5.90
Uruguay - $U1.49
Ecuador - $1.49
Paraguay - ₲1.49
Bolivia - Bs1.49
Panama - B/1.49
Costa Rica - ₡1.49
Guatemala - Q1.49
Nicaragua - C$1.49
Dominican Republic - RD$1.49
El Salvador - $1.49
Honduras - HNL1.49
Antigua & Barbuda - EC$1.49
Anguilla - EC$1.49
Aruba - AWG1.49
Bahamas - B$1.49
Barbados - Bds$1.49
Belize - BZ$1.49
Bermuda - BD$1.49
Bonaire - $1.49
Cayman Islands - CI$1.49
Curacao - ANG1.49
Dominica - RD$1.49
Grenada - EC$1.49
Guyana - GYD$1.49
Haiti - G1.49
Jamaica - J$1.49
Montserrat - EC$1.49
St. Kitts & Nevis - EC$1.49
St. Lucia - EC$1.49
St. Vincent and the Grenadines - EC$1.49
Suriname - SR$1.49
Trinidad & Tobago - TT$1.49
Turks & Caicos Islands - $1.49
British Virgin Islands - $1.49
US Virgin Islands - $1.49
Malvinas/Falklands - £1.49
Venezuela - Bs1.49
South Georgia & Sandwich Islands - £1.49
Singapore - SG$1.99
Sign up to receive daily breaking news, reviews, opinion, analysis, deals and more from the world of tech.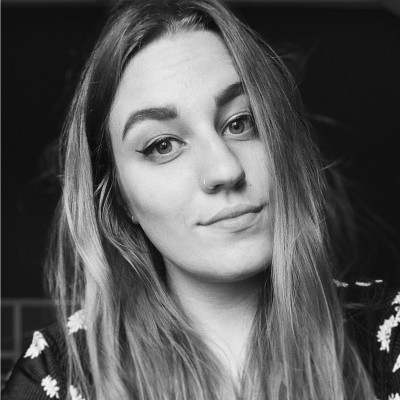 Alice is eCommerce Editor at Future with a focus on streaming services, such as Disney Plus and HBO Max, and VPN. She predominantly writes buying and streaming service guides, as well as how to watch articles. Previously a Commercial Content Writer at Trusted Reviews, Alice has five years experience giving online buying advice, and over two years writing about consumer tech.