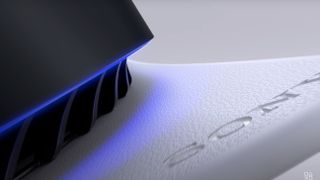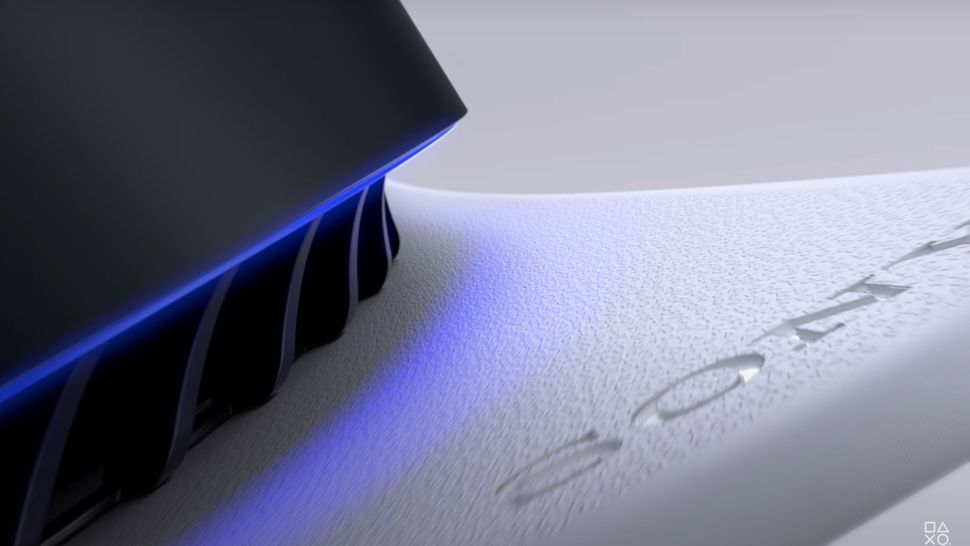 (Image credit: Sony)
Durante meses hemos leído todo lo que la PS5 es capaz de hacer — en teoría. Pero ahora, por fin, tenemos primeras impresiones sobre lo que la PlayStation 5 hace en la vida real. Y la verdad es que suena muy bien.
Un número limitado de publicaciones y YouTubers en Japan han tenido acceso a jugar con la PS5 y algunos de sus juegos. Y lógicamente han publicado su opinión sobre diferentes aspectos de la nueva consola de Sony, desde su tamaño mastodóntico, el SSD superrápido, la resupuesta del controlador DualSense y hasta el ruido que hace (es casi totalmente silenciosa).
Es la primera vez que hemos podido echar un vistazo a la PS5 fuera de las filtraciones o los materiales de marketing de Sony. Pero ahora tenemos vídeos detallados, fotos, opiniones y también vídeo de juegos en acción como Godfall y Astro's Playroom.
Es enorme, pero bien refrigerada
Ya sabíamos que la PS5 iba a ser la consola de Sony más grande y pesada hasta al fecha. De hecho, es la consola más grande jamás creada, con un tamaño de 390mm x 104mm x 260mm y 4m,5 kilogramos de peso. Pero es sólo cuando lo ves al lado de un televisor o una persona cuando te das cuenta de lo gigantesca que es la PlayStation 5. Estas fotos de Dengeki Online lo demuestran:
4gamer se adentra en el detalle y afirma que las curvas de la PS5 la hacen parecer "más fina de lo que es desde casi cualquier ángulo", ya sea vertical u horizontal.
Los de 4gamer también afirman que el sistema de refrigeración de la PS5 es bueno y describen cómo funciona. Según la publicación, la consola absorbe aire a través de las ranuras de ventilación que puedes ver en las fotos sobre estas líneas y las empuja hacia la parte de atrás de la consola. Sin embargo, Sony no les ha dejado publicar fotos de la parte trasera de la consola.
Pero lo que es más interesante de las revelaciones 4gamer y el resto de publicaciones es que todos ellos dicen que es "esencialmente silenciosa" cuando estás jugando y que emite un calor mínimo. 4gamer sugiere que los gamers deberán dejar suficiente espacio para entre y salga el aire — de 10 a 15 centímetros en todos los lados de la PS5.
La legendaria publicación Famitsu también tiene vídeo de la PS5:

Es tan rápida como te imaginas
Aunque las publicaciones no pudieron examinar todos los aspectos de la PS5, como el nuevo interaz de usuario, sí pudieron jugar a varios nuevos juegos como Godfall y Astro's Playroom — que viene incluido en todas las nuevas PlayStations.
Los vídeos muestras el gameplay de los juegos, y permiten ver los tiempos de carga superrápidos del nuevo disco SSD de la PS5. Famitsu a alabado esa velocidad, sorprendidos ante la velocidad en que puedes comenzar de nuevo después de morir en un juego y la velocidad de carga de los gráficos.
"Se puede decir que los tiempos de carga han desaparecido", dice Famitsu. "Es increíble [lo rápido que] los datos son leídos y un mundo diferente aparece en la pantalla en un cerrar de ojos".
DualSense parece que funciona muy bien
Las primeras impresiones describen en bastante detalle la experiencia de jugar con el nuevo controlador DualSense, explicando como el retorno háptico funciona en combinación con los efectos de audio para hacerte sentir los tipos de entorno por los que camna el roboto Astro.
Famitsu explica que "cuando caminas sobre metal, sientes una ligera vibración combinado con un sonido metálico y cuando caminas sobre vidrio tienes una sensación resbaladiza sobre el cristal".
"El retorno háptico prometía una sensación diferente en diferentes sitios 'reales' como sumergido en el agua o en un pantano, pero me soprendió las sútiles diferencias en los diferentes suelos".
4gamer también ha publicado imágenes del DualSense mostrando varios colores con los LEDs internos:
También han revelado que Sony va a utilizar la X como botón de confirmación en la PS5, sustituyendo a la O. Habrá que acostumbrarse después de tantos años.
Las primeras impresiones sólo cubren la punta del iceberg de la PS5, pero es un buen comienzo y, después de ver los vídeos y leer las impresiones, parece que la PS5 va a ser una gran consola, tan potente y rápida como esperábamos.
Esperamos que pronto revelen el interfaz.
Sign up to receive daily breaking news, reviews, opinion, analysis, deals and more from the world of tech.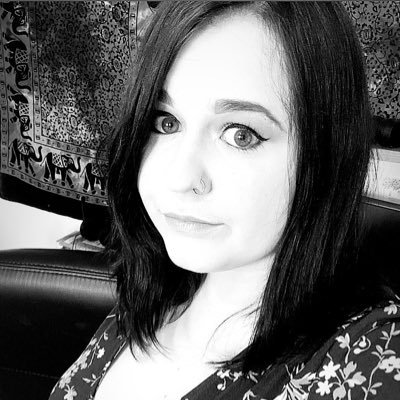 Associate Editor, TechRadar Gaming
Vic is TechRadar Gaming's Associate Editor. An award-winning games journalist, Vic brings experience from IGN, Eurogamer and more to the TechRadar table. You may have even heard her on the radio or speaking on a panel. Not only is Vic passionate about games, but she's also an avid mental health advocate who has appeared on both panels and podcasts to discuss mental health awareness. Make sure to follow her on Twitter for more.