La razón por la que sólo 10 personas han comprado el televisor enrrollable de LG
Parece que a la gente le da igual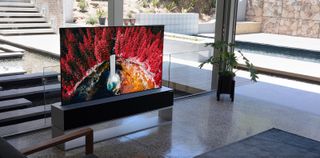 (Image credit: LG)
El televisor OLED enrollable de LG es impresionante. Sin duda, el televisor más fascinante del mundo actualmente, gracias a su capacidad de enrollarse y desplegarse de forma automática. Ofrece la posibilidad de disfrutar de un televisor OLED de alta gama y a la vez mantenerlo oculto cuando no se utiliza. Su función mecánica lo convierte en uno de los aparatos más ambiciosos que existen. Pero no lo quiere nadie.
Según el diario coreano Korea JoongAng Daily, sólo se han vendido 10 televisores OLED enrollables de LG. Y eso en Corea, donde LG vende sus productos más caros sin problemas. Es una cifra ridícula aún sin tener en cuenta los dos millones de televisores OLED vendidos por LG Electronics el año pasado.
El LG Signature Series OLED R salió en octubre de 2020 exclusivamente en Corea pero, aún así, diez es un número absolutamente ridículo.
LG no ha confirmado la cifra de 10 unidades, aunque un portavoz declaró al medio surcoreano que "la prioridad del modelo Signature R no es llegar al mayor número de consumidores posible", dado su estatus de gama alta y su precio. Es decir, que probablemente tenga razón el diario.
El analista jefe de UBI Research Yi Choong-hoon manifestó al diario que la durabilidad podría ser un problema para los posibles compradores tempranos. Su "estructura mecánicamente compleja" no es "tan resistente como otros productos OLED". Según él, "LG podría considerar el lanzamiento como un escaparate simbólico de la tecnología centrada en el futuro", a pesar de las bajas ventas iniciales.
El precio oficial del OLED enrollable de LG es de 100.000.000 wong en Corea del Sur, y se ha confirmado que será de 87.000 dólares cuando se lance en Estados Unidos.
Por qué no se vende el LG Signature Series OLED R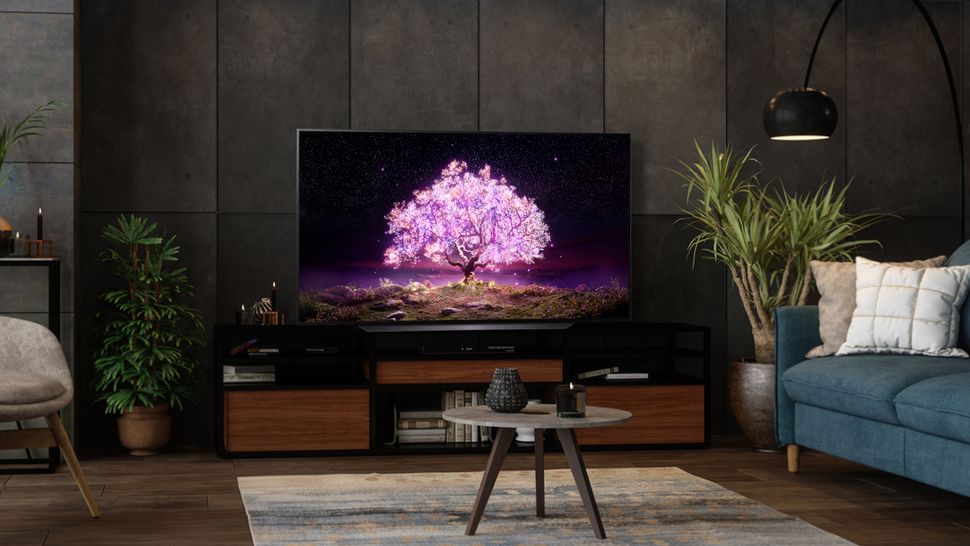 El problema es claramente el elevado precio y los posibles problemas de durabilidad. Tampoco parece que la funcionalidad sea lo suficientemente atractiva para justificar lo anterior. Los que se pueden permitir esos precios probablemente se pueden permitir otras soluciones más duraderas y convenientes por precios mucho menores, incluyendo una sala completa de cine en casa con proyector o TVs ocultas en las paredes.
Es probable que a la gente esto de ser enrollable le de absolutamente igual, Incluso se rumorea que el smartphone enrollable de LG se ha cancelado de forma preventiva.
El resultado es que la tecnología OLED enrollable no avanza con tanta fluidez como LG esperaba. El hecho de que el televisor OLED aún no haya salido al mercado mundial no demuestra mucha confianza por parte de los coreanos.
La situación es muy diferente en sus televisores OLED normales. El LG CX OLED del año pasado fue un éxito y contribuyó a que la empresa alcanzara un nuevo récord de ventas de televisores OLED. El LG C1 OLED de este año, y el LG G1 Gallery Series OLED de mayor luminosidad, parecen continuar con ese éxito. Y su nueva serie A1 OLED de nivel básico acercará las ventajas del OLED a los compradores que no dispongan de grandes presupuestos.
Sign up to receive daily breaking news, reviews, opinion, analysis, deals and more from the world of tech.
Henry is a freelance technology journalist, and former News & Features Editor for TechRadar, where he specialized in home entertainment gadgets such as TVs, projectors, soundbars, and smart speakers. Other bylines include Edge, T3, iMore, GamesRadar, NBC News, Healthline, and The Times.