La crisis de los chips puede durar años, dice IBM
Malas noticias para la PS5, Xbox, Nvidia y Apple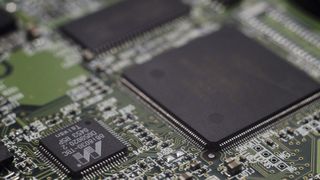 (Image credit: Pixabay)
IBM confirma las perspectivas pesimistas de Intel y TSMC sobre la escasez mundial de semiconductores. Dice que no veremos una recuperación hasta finales de 2022 o principios de 2023, como muy pronto,
La sequía de los semiconductores — los chips de silicio que hacen funcionar todo, desde las mejores tarjetas gráficas y el nuevo iMac hasta los coches, los equipos médicos y los teléfonos móviles — lleva ya un año y no va a parar.
La escasez no sólo hace más difícil encontrar las últimas tarjetas gráficas como la RTX 3080 o consolas como la PS5, sino que también está afectando a la cuenta de resultados de algunos pesos pesados de la industria. Según The Guardian, la industria automovilística mundial podría perder unos 110.000 millones de dólares este año como consecuencia del problema de abastecimiento de chips.
El presidente de IBM, Jim Whitehurst, dijo esta semana a la BBC que la industria tecnológica es incapaz de satisfacer la creciente demanda de chips ahora que la economía mundial se está reabriendo con la pandemia en remisión en algunas partes del mundo.
Las razones son varias, relacionadas con la pandemia: caída en picado de la producción de las fábricas debido a los protocolos sanitarios, el cierre de plantas, la repentina y creciente demanda de productos tecnológicos porque todo el mundo se vio obligado a quedarse en casa... todo esto ayudó a provocar esta crisis.
Otro factor es que se produjo justo cuando se lanzaron importantes consolas y hardware, como la PS5, la Xbox Series X|S, la Nvidia Ampere y la AMD Big Navi, todo dependiendo de semiconductores que simplemente no llegan en la cantidades necesarias.
Para rematar, la economía mundial está empezando a volver a funcionar en serio. Y los problemas sólo van a empeorar antes de que mejoren, como dice Whitehurst: "hay un gran desfase entre el momento en que se desarrolla una tecnología y el momento en que [una planta de fabricación de semiconductores] comienza a construirse y el momento en que los chips salen al mercado".
Según él, "vamos a tener que buscar la reutilización, la prolongación de la vida útil de ciertos tipos de tecnologías, así como la aceleración de la inversión en estas [plantas de fabricación], para poder poner tener más capacidad lo antes posible".
Según él, nos enfrentamos a un par de años antes de conseguir suficiente capacidad para aliviar todos los aspectos de la escasez de chips.
Confirma lo que ya nos habían advertido
IBM no es la primera en hacer sonar la alarma sobre la actual escasez de chips. Como señala PC Gamer, Intel y TSMC — los dos principales proveedores mundiales de semiconductores, junto con Samsung — han indicado que no van a poder satisfacer la demanda durante mucho tiempo.
"Creemos que tenemos la capacidad de ayudar", declaró el mes pasado el consejero delegado de Intel Pat Gelsinger a The Washington Post. Pero según él, faltan un par de años para que sean totalmente capaces de hacerlo. Sólo se necesitan un par de años para crear la capacidad de fabricación.
TSMC — el mayor fabricante por contrato de semiconductores del mundo — dijo en una llamada con inversoresl el mes pasado que estaba operando por encima del 100% de utilización para mantenerse al día con los pedidos. Además, ha invertido la friolera de 30.000 millones de dólares en crear nuevas líneas de producción este año.
Pero la construcción de nuevas plantas de fabricación son proyectos de varios años de duración antes de que una sola oblea de silicio salga de la línea de producción y llegue a los productos de consumo.
En otras palabras: no esperes que la escasez de consolas y tarjetas gráficas se alivie pronto.
Sign up to receive daily breaking news, reviews, opinion, analysis, deals and more from the world of tech.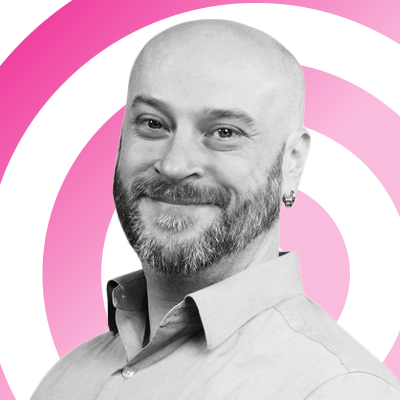 John (He/Him) is the Components Editor here at TechRadar and he is also a programmer, gamer, activist, and Brooklyn College alum currently living in Brooklyn, NY.
Named by the CTA as a CES 2020 Media Trailblazer for his science and technology reporting, John specializes in all areas of computer science, including industry news, hardware reviews, PC gaming, as well as general science writing and the social impact of the tech industry.
You can find him online on Threads @johnloeffler.
Currently playing: Baldur's Gate 3 (just like everyone else).