The top security threats of 2007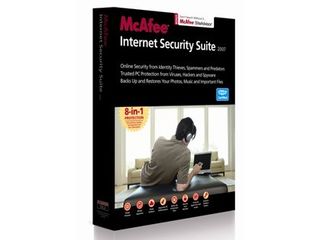 Security vendor McAfee has compiled a list of what it says will be the top threats to internet security during the coming year.
We've listed the top 10 threats below, but 'highlights' include increases in personal identification theft and hackers targeting online video sites.
Unsurprisingly, an increase in spam is also predicted.
McAfee's Avert lab also believes that malware is increasingly being utilised by professional and organised criminals.
Since 1 January 2006, McAfee has added approximately 50,000 new threats to its database. Dan Grabham
According to McAfee, the top 10 threats for 2007 are:
The number of password-stealing websites will increase, using fake sign-in pages for popular online services such as eBay.
The volume of spam, particularly bandwidth-eating image spam, will continue to increase.
The popularity of video sharing on the Web makes it inevitable that hackers will target MPEG files as a means to distribute malicious code.
Mobile phone attacks will become more prevalent as mobile devices become 'smarter' and more connected.
Adware will go mainstream following the increase in commercial Potentially Unwanted Programs (PUPs).
Identity theft and data loss will continue to be a public issue - at the root of these crimes is often computer theft, loss of back-ups and compromised information systems.
The use of bots - computer programs that perform automated tasks, will increase as a tool favoured by hackers.
Parasitic malware, or viruses that modify existing files on a disk, will make a comeback.
The number of rootkits on 32-bit platforms will increase, but protection and remediation capabilities will increase.
Vulnerabilities will continue to cause concern fuelled by the underground market for vulnerabilities.
Sign up to receive daily breaking news, reviews, opinion, analysis, deals and more from the world of tech.
Tech.co.uk was the former name of TechRadar.com. Its staff were at the forefront of the digital publishing revolution, and spearheaded the move to bring consumer technology journalism to its natural home – online. Many of the current TechRadar staff started life a Tech.co.uk staff writer, covering everything from the emerging smartphone market to the evolving market of personal computers. Think of it as the building blocks of the TechRadar you love today.