Amazon doesn't rest on Sundays with deliveries to NY, LA and maybe London
US Postal Service to handle Sunday deliveries in America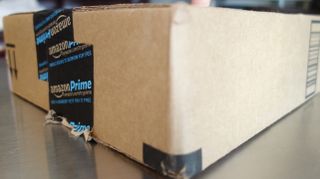 Amazon has announced that it'll start making Sunday deliveries in select cities via the US Postal Service and expand the extra delivery day to other regions in 2014.
New York metropolitan areas and Los Angeles are going to be the first cities to receive Amazon deliveries on the usually package-less day of the week.
The program is scheduled to roll out to more cities next year, including "Dallas, Houston, New Orleans and Phoenix, to name a few," according to Amazon in today's press release.
"If you're an Amazon Prime member, you can order a backpack for your child on Friday and be packing it for them Sunday night," said Dave Clark, Amazon's vice president of worldwide operations and customer service.
"We're excited that now every day is an Amazon delivery day and we know our Prime members, who voraciously shop on Amazon, will love the additional convenience they will experience as part of this new service."
London calling?
Amazon may be taking its assault on brick-and-mortar stores worldwide, as it's reportedly including London into the Sunday delivery program.
London internet shoppers should see Sunday deliveries specified at checkout on appropriately timed items "later this month," according to The Wall Street Journal when speaking to Clark.
Obviously, these Amazon Sunday deliveries won't contract the US Postal Service to get the job done. Instead, Amazon is said to be using its own trucks.
This could be similar to the Amazon Fresh delivery trucks that the online retailer has invested in to provide groceries to Fresh subscribers in Seattle and Los Angeles.
The start date in New York and London is reportedly November 17, according to the Journal. We're waiting to hear back from Amazon about the London roll out and will update this story when we hear back.
Sign up to receive daily breaking news, reviews, opinion, analysis, deals and more from the world of tech.