Microsoft opens beta test for IE-filled Xbox 360 update
A Web browser? On the Xbox 360? No, you're not dreaming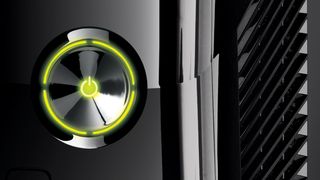 The Xbox 360 has been out for nearly seven years now, and it's always felt a little strange that the console is the single holdout for integrating a modern, functional web browser into its operating system.
The Nintendo Wii has one. The PlayStation 3 has one. But for reasons technological, strategic, or corporate-fumbly, the Xbox 360 has never allowed gamers to pull up a browser on their systems and surf the Web.
However, that's soon to change as Microsoft has officially opened up additional spots in a new Xbox Live beta test that includes, among other features, an Xbox 360-based version of Microsoft's Internet Explorer browser.
The web, it seems, has finally come home to the living room.
Inside the beta
This isn't Microsoft's first beta test for its handful of new Xbox Live features – which includes the aforementioned browser, a new recommendations and ratings system, increased support for "pinning" and "favorites," and new search features (including voice-based search).
The first public beta went live for registration in July, but quickly shut down due to the wave of applicants applying for the limited pool of spots.
"I can tell you that we're accepting far more beta-testers this time around, but space is still limited and once the spots are filled the beta will be closed, so sign up today," wrote Xbox Live programming director Larry "Major Nelson" Hryb in a blog post.
According to Hryb, the lucky batch of users selected for the second wave of the beta will receive an update to their Xbox 360 – and a batch of new features – within the new few days.
How to sign up
Sign-ups for the beta are currently live as of this article's writing, and interested gamers can try their luck by signing up over at Microsoft Connect.
High demand has made it a bit difficult to connect up to the site and submit an application. Hryb also warns that sign-ups will be taken offline once Microsoft's filled the undisclosed number of spots in its beta.
Additionally, says Hryb, those selected for the beta are strongly encouraged to follow the rules of the non-disclosure agreement they'll be required to sign.
"Any participant who violates the NDA will be removed from this beta and all Xbox betas moving forward, and will not have access to Xbox LIVE until the end of this beta program period," Hryb says. "Our NDA enforcement squad is really good at finding violators; so save us both the trouble and don't test them."
Sign up to receive daily breaking news, reviews, opinion, analysis, deals and more from the world of tech.