El gobierno federal sanciona a DJI pero sus drones no abandonarán los EEUU
El Departamento del Tesoro castiga a la compañía china de drones DJI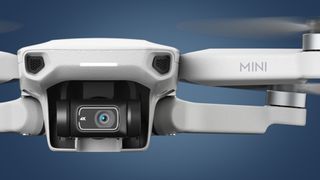 (Image credit: DJI)
DJI es una de las ocho empresas chinas oficialmente sancionadas por el Departamento del Tesoro de los Estados Unidos por su presunto apoyo al seguimiento y vigilancia de la minoría étnica uigur por parte de la dictadura comunista.

El Departamento del Tesoro identificó el jueves a "SZ DJI Technology Co., Ltd.", junto con Cloudwalk Technology, Dawning Information Industry, Leon Technology Company, Megvii Technology, Netposa Technologies, Xiamen Meiya Pico Information, y Yitu como parte del "Complejo Militar-Industrial Chino".

En su anuncio, el Departamento del Tesoro afirma que cada una de estas empresas proporciona una variedad de tecnologías de vigilancia a la "RPC" (República Popular China) con el fin de realizar un seguimiento de la minoría uigur.

Según el Departamento del Tesoro, DJI supuestamente ha proporcionado drones a la Oficina de Seguridad Pública de Xinjiang para vigilar a los uigures en esa región.
Las sanciones no se aplican a los productos fabricados por DJI y vendidos en los Estados Unidos, pero impiden que los ciudadanos estadounidenses inviertan en DJI y en las otras siete empresas chinas.

"Como resultado de las acciones actuales, queda prohibida la compra o venta por parte de los estadounidenses de cualquier valor que cotice en bolsa, o cualquier valor cotizado en bolsa que sea derivado de dichos valores o esté diseñado para proporcionar exposición a la inversión en dichos valores, de cualquier persona identificada en la acción de hoy de conformidad con el E.O. 13959, en su forma enmendada", señala el Departamento del Tesoro en el comunicado.

La persecución de China a los uigures en Xinjing está bien documentada. Acusar de ayudar en estos esfuerzos persecutorios es un cargo muy serio.

DJI, que actualmente es el fabricante drones de consumo número uno en el mundo, no ha hecho comentarios antes estas nuevas sanciones pero nos ha dirigido a las declaraciones que hizo hace un año, cuando el Departamento de Comercio de los EEUU tomó medidas similares:

"DJI no ha hecho nada para justificar ser incluido en la Lista de Entidades. Siempre nos hemos centrado en construir productos que salven vidas y beneficien a la sociedad. DJI y sus empleados siguen comprometidos en proporcionar a nuestros clientes la tecnología más innovadora de la industria. Estamos evaluando opciones para garantizar que nuestros clientes, socios y proveedores reciban un trato justo".

No sabemos si la acusación del gobierno americano dañará las ventas de drones de DJI en EE UU. TechRadar se ha puesto en contacto con varios minoristas para averiguar si hay algún plan para quitar drones DJI como el Mavic 3 de sus estanterías y tiendas online.
Al menos un minorista importante afirma estará pendiente del devenir de los acontecimientos: según Amazon — que tiene una importante selección de drones DJI y otros productos de la empresa china — estos dispositivos están ampliamente disponibles en otros minoristas. Dado que los reguladores y legisladores estadounidenses no han optado por tomar medidas para evitar su venta comercial en los EE. UU., Amazon los seguirá ofreciendo pero se mantendrá alerta ante nuevas regulaciones estadounidenses [es decir, que les da igual la acusación hasta que no les prohíban vender los equipos - Ed.]

[17-12-2021: Actualizado con las declaraciones de Amazon]
Sign up to receive daily breaking news, reviews, opinion, analysis, deals and more from the world of tech.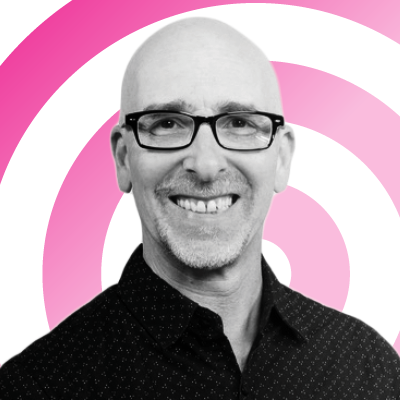 A 35-year industry veteran and award-winning journalist, Lance has covered technology since PCs were the size of suitcases and "on line" meant "waiting." He's a former Lifewire Editor-in-Chief, Mashable Editor-in-Chief, and, before that, Editor in Chief of PCMag.com and Senior Vice President of Content for Ziff Davis, Inc. He also wrote a popular, weekly tech column for Medium called The Upgrade.
Lance Ulanoff makes frequent appearances on national, international, and local news programs including Live with Kelly and Ryan, Fox News, Fox Business, the Today Show, Good Morning America, CNBC, CNN, and the BBC.