Following rumors that Meta has scrapped two planned VR headsets, a new leak suggests that its production slate won't be as bare as we feared following the Oculus Quest 3's launch and that it might release its cheapest VR headset yet in 2024.
While Meta has been riding high thanks to its uber-successful Oculus Quest 2 – which has now reportedly sold almost 20 million units – the lukewarm response to the Meta Quest Pro had seemingly dampened its spirits. That's according to leaks suggesting that two in-development headsets – Cardiff and Hermosa, which were due to have launched in 2024 and 2025 respectively – were recently canned.
It appears that the company's revised VR plans don't only involve cancellations, however, with a new leaked roadmap presentation given to Meta's Reality Labs division employee outlining not only its Quest 3 plans (codenamed Stinson) but also a tease of what's coming after that headset (via The Verge).
According to reports, Meta reaffirmed that the Oculus Quest 3 headset is launching this year – and we suspect this will most likely be around October, which is when we expect the company to hold its Meta Connect 2023 showcase. When it does arrive, we should be treated to a headset that's "two times thinner, at least twice as powerful, and [costs] slightly more than the $400 Quest 2," according to Mark Rabkin, the company's vice president for VR, who spoke during the leaked presentation.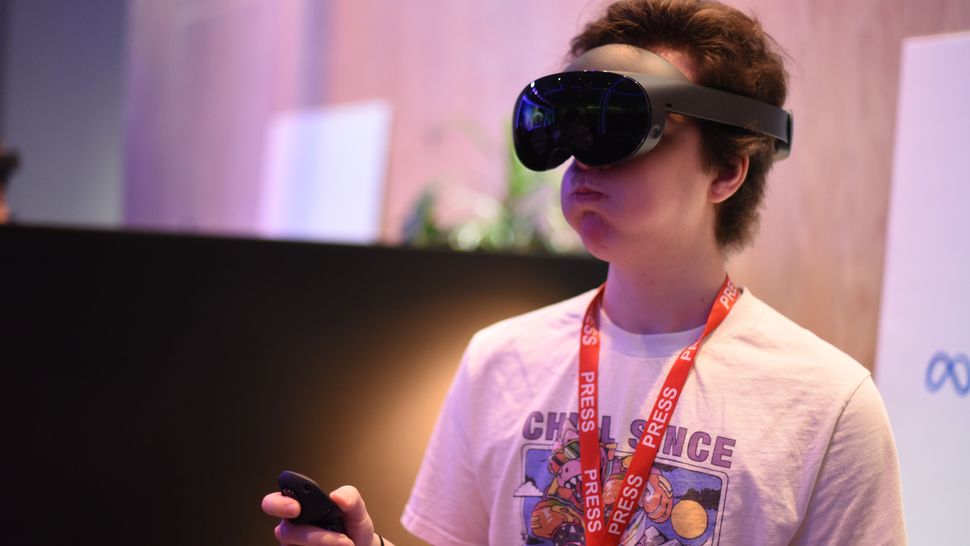 That's music to our ears. The best aspect of the Meta Quest Pro was its upgraded processor, so the announcement that similar upgrades are coming to the Quest 3 – and at a much more budget-friendly price than $1,500 / £1,500 / AU$2,450 no less – is pretty exciting.
Meta also apparently confirmed rumors that the Quest 3 will focus on mixed reality (MR) experiences, with new apps and games taking advantage of its capabilities – and that could be good news for Meta Quest Pro fans too. Meta's current best VR headset doesn't yet offer enough software that takes advantage of its features, so this new MR software would not only give Quest Pro users something to enjoy, but should help Meta avoid making the same mistake it made with the Pro with the Quest 3.
The new experiences aren't just for MR though. All in all the Quest 3 will reportedly offer 41 new VR and MR games and apps at launch, on top of the existing Quest library and best Oculus Quest 2 games.
Are Meta and Apple collaborating on a VR headset?
The Meta roadmap presentation also came with a surprise, according to the leak. Despite the rumors suggesting that its 2024 plans had been scrapped, it turns out that Meta does, apparently, still want to launch a VR headset next year.
However, it's not the rumored Project Cardiff, nor Hermosa – those devices weren't even referred to during the presentation – it's a new device codenamed Ventura.
Rabkin reportedly described Ventura as a device that will "pack the biggest punch we can at the most attractive price point in the VR consumer market." In other words, Ventura will likely be the cheapest standalone VR headset out there, and it likely won't be as capable as the Quest 3 – so expect a less powerful chip, inferior displays, and limited mixed reality capabilities.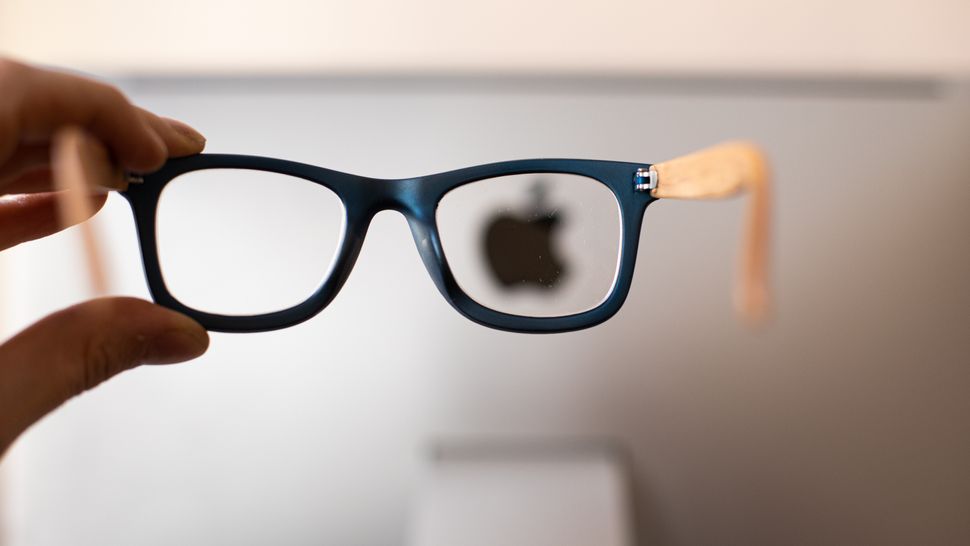 That's all we know so far, although one aspect of Ventura is already intriguing us: its name. While Ventura does follow Meta's Reality Labs naming convention (like many previous models the name comes from a Californian beach) it shares that name with Apple's latest macOS Ventura. Apple is rumored to be entering the extended reality (XR which encompasses VR, AR, and MR) space this year with an Apple VR headset, and is believed to be following it up with a much cheaper headset in 2024 – the same year Meta is now expected to launch a super budget-friendly option.
Could Meta and Apple be collaborating on Project Ventura? We don't know, and there are other options for what Ventura could be; the name could be a reference that Ventura would be competing against Apple's cheap VR headset, or just a coincidence as there are only so many beaches in the Golden State.
Beyond Ventura, the leaked Meta presentation also outlined a device – La Jolla – that could be the Quest Pro 2. Again, very few details are known about La Jolla, but it would apparently use Meta's photorealistic codec avatars, as well as boast improved screen resolution, and be more comfortable – which should make working in VR much less annoying than it currently is.