How to watch Big Bet season 2
Watch new episodes of Big Bet in the US from February 15 with a $7.99 Hulu ad-supported plan (or get more entertainment for less by subscribing to the Disney Bundle Trio for $12.99 p/m). In most other countries (such as Canada, the UK, and Australia), episodes will land the same day on the streaming service Disney Plus, via the Star portal.
Swipe to scroll horizontally
---
Brace yourselves for the second - and final - installment of this K-drama series, directed by the award-winning Kang Yoon-sung (The Outlaws). After introducing us to Cha Mu-sik (Oldboy star Choi Min-sik) and establishing his rise from childhood poverty to criminally-connected casino mogul, the concluding episodes will see whether Mu-sik can outmanoeuvre his conspirators and avoid being charged with murder. Find out below, where we'll explain how to watch Big Bet season 2 online now.
Hot on the heels of the season 1 finale, the crime drama returns with Mu-sik still in police custody and viewers learning more about how he came to be accused of the murder of his mentor, Min Seok-joon (Kim Hong-pa).
As Mu-sik gains power, he's drawn into the orbit of corrupt politicians, underworld criminals, and hawk-eyed cops from the Philippines' police force. These characters are played by some of South Korea's most recognisable actors. They include Son Suk-ku (Sense8, The Roundup) as the cop on the tail of the untouchable casino boss; Squid Game's Heo Seung-tae as the treacherous gangster Seo Tae-seok; and Lee Dong-hwi (Extreme Job) in the role of Mu-ski's right-hand man.
With Tae-seok and Seung-hoon both seeking to dethrone Mu-sik, will he manage to retain control of his empire? Or will he watch as it crumbles to dust? See how it all ends with our guide below, which explains how to watch Big Bet season 2 online with a Hulu subscription or Disney Plus bundle (opens in new tab) in the US.
---

How to watch Big Bet season 2 online for FREE in the US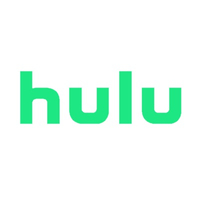 (opens in new tab)
The Korean crime drama returns to Hulu (opens in new tab) with an opening salvo of three episodes on Wednesday, February 15 at around 12am PT / 3am ET. The remaining five episodes will be added once a week up until the series finale on March 22.
To watch Big Bet, just sign up to Hulu's basic (with ads) plan. It costs $7.99 a month after a 30-day free trial (opens in new tab), and you can cancel your membership at any time.
However, you get better value for money if you combine Hulu with Disney Plus and ESPN Plus. The Disney Plus bundle combines all three streaming services for the great value price of just $12.99 (opens in new tab) per month.
So, as well as everything on Hulu, such as Abbott Elementary, The Great, Love, Victor, Snowfall, and Normal People, you also get everything Marvel, Star Wars, Pixar, and The Simpsons from Disney Plus and top-quality live sports from ESPN Plus.
Better still, Hulu is available to watch on an enormous range of devices, among them Android, iOS, Apple TV, Chromecast, Echo Show, Fire TV, Roku, and games consoles.
How to watch Big Bet season 2 online from anywhere else in the world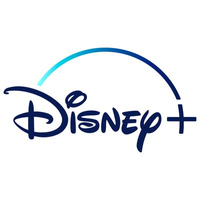 (opens in new tab)
Internationally, fans of gripping crime dramas can catch Big Bet season 2 through Disney Plus (opens in new tab) (via the Star hub). The first three episodes will be added on Wednesday, February 15, from 8am GMT (UK) and 5pm AEDT (AUS), with subsequent episodes released weekly.
As Disney Plus has now been rolled out in North America, Europe and parts of Asia and Latin America, watching Big Bet using the service is easier than ever. If you're located in a country where the service is available, just head to the Disney Plus website (opens in new tab) and sign up for the service to watch.
In addition to being the exclusive international home of Big Bet, Disney Plus also gives you access to Disney's huge back catalog, the entire Star Wars canon, plus all things Marvel, Fox, and Pixar all for just CA$11.99/£7.99/AU$13.99 a month (opens in new tab).
Big Bet season 2, episode guide
Big Bet episode 1: Wednesday, February 15
Big Bet episode 2: Wednesday, February 15
Big Bet episode 3: Wednesday, February 15
Big Bet episode 4: Wednesday, February 22
Big Bet episode 5: Wednesday, March 1
Big Bet episode 6: Wednesday, March 8
Big Bet episode 7: Wednesday, March 15
Big Bet episode 8: Wednesday, March 22
Big Bet, season 2 trailer
How to save money on Disney+
While there's no longer a Disney Plus free trial to speak of, the Disney Plus price offers great value and is already cheaper than competing streaming services like Netflix. Yet you can get more bang for your buck when you sign up for an annual subscription and get 15% off the monthly price. Yes, you have to splash a wad of cash initially, but with so much content to get stuck into, we very much doubt you'll run out of things to watch before your year is up. You're looking at $79.90 ($109.99 without adverts)/£79.90/AU$139.99 for a 12-month membership (opens in new tab).
If your interests are farther reaching (and you're in the US), then we'd seriously recommend the fantastic value Disney Plus bundle package. It adds Hulu and ESPN Plus to your subscription price, with the Hulu element opening up a world of more adult-focused content, including Hulu Originals like Extraordinary, Only Murders in the Building, How I Met Your Father, and the Hellraiser reboot. Meanwhile, ESPN Plus brings tonnes of exclusive live sport, highlights, and documentaries. The combined ad-supported bundle costs just $12.99 per month (opens in new tab).
What else should I know about Disney+?
Big Bet season 2 is just the latest in a string of highly-anticipated releases exclusive to the platform, including Andor, Obi-Wan Kenobi, She-Hulk: Attorney at Law, Ms. Marvel (opens in new tab), and Werewolf By Night. Plus, there's plenty more on the way, such as The Mandalorian season 3, X-Men-97, and Loki season 2, all set to arrive in the coming weeks and months.
You'll also find National Geographic documentaries, Disney and Pixar classics, the entire Star Wars saga, and every season of The Simpsons.
The streaming service has apps for iOS and Android (of course) and is available to watch online via the likes of Amazon Fire TV Stick, PS4, Xbox One, and Roku streaming devices.
Big Bet is available on the platform thanks to the new Star on Disney Plus that most global markets get to enjoy, which has seen the amount of content available through Disney Plus more than double, with a particular eye to shows grown-ups are going to enjoy.
Some of the best Star on Disney Plus shows include The Dropout, Snowfall, Only Murders in the Building, and Dopesick. And parents won't have to worry about their kids accidentally seeing inappropriate content, as Star includes a slew of parental control features to ensure the service stays as family-friendly as ever.
It's available in the UK, most of Europe, and other select markets like Australia and New Zealand - but not in the US, where the media giant's Hulu service already has very similar ground covered.
Read more: