How to spend less time on your phone in 2023
Taking control of your phone usage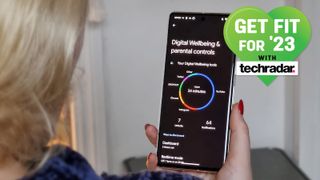 (Image credit: Future)
Whether it's the moment you wake up, sat in class or a meeting, or when spending time with friends and family, if you can't help but check your phone every time you feel it vibrate in your pocket or hear the chime of a notification come in, you might want to question the whether the relationship you have with your phone and the effect it has on your life is wholly positive.
That habitual need to check your device's notifications doesn't have to be a big part of your work or personal life, though. In fact, with some easy steps, you can rely less on your device than ever before – and Apple and Google offer the tools to help.
Here's how to use iOS Screen Time and Android Digital Wellbeing to be more mindful of your smartphone usage in 2023.
What is iOS Screen Time and Android Digital Wellbeing?
Apple and Google's toolkits for curbing smartphone distraction and maximizing productivity work a little differently but essentially work towards the same goal of building healthier usage habits with your phone.
On Android, users can download and install the Digital Wellbeing app from the Play Store (if their device doesn't have it pre-installed). The app includes features like Bedtime mode and plenty of data to show how you're using your phone, at what times, and offers ways to change that behaviour (which we'll get to shortly).
Apple, on the other hand, has built Screen Time into the iPhone's native Settings app, where you'll find an assortment of tools, like Focus Modes (which work differently to Google's), as part of the broader operating system. Screen Time shows the average time spent on your device, and offers plenty of other insightful data too; including your most used apps in a given period, or which apps are sending the most notifications.
How to use iOS Screen Time and Android's Digital Wellbeing
Starting to form new smartphone habits isn't just something that happens instantly, so be prepared to spend some time getting used to the tools available, whether you're on iOS or Android. Both are intuitive and present plenty of data, but it's up to you to interpret that data and apply it to your life in a meaningful way.
While both work a little differently, the core concept remains the same. Both options can highlight when you're forming habits, such as how many times you open a certain app.
On Android, go to Setting > Digital Wellbeing & parental controls. You can also toggle on a shortcut to appear in your apps drawer and home screen from this same screen. On iOS, go to Settings > Screen Time.
As you skim through the data, look at how often you receive notifications from apps that appear often. Sometimes you can lower your screen time just by removing notifications from a particularly chatty app, or changing the notifications to be less prevalent and visible.
Both can impose limitations on apps on your device, too. Want to keep social media browsing to a minimum? Add a time limit, or prevent it being opened at certain times of the day. This works well on children's devices, too, so if you want to stop them playing a certain game before bed, you can set those limits.
How to build healthy smartphone habits
An easy place to start is ensuring you get a good night's sleep – and a big part of that is ensuring your phone doesn't wake you. Android offers Bedtime Mode for this exact reason, while iOS has a Sleep Focus mode. These modes ensure the display remains dim, can switch all on-screen colors to monochrome and quiets incoming notifications.
You can even flip your device over on compatible Android phones to engage a 'Do Not Disturb' mode, and while Apple devices haven't learned that neat trick yet, there is the possibility of mapping a touch on the device's back to achieve the same effect. You may even want to try charging your phone away from your bed, meaning you're less tempted to grab it at night and scroll through social media.
Speaking of Focus modes, Apple has been improving its implementation for a couple of years and offers a series of pre-existing offerings which can be customized, as well as the ability to create entirely new ones. This can be handy if you want to set a "Personal" list of apps that can receive notifications after work, or a more stripped back "Work" focus state that offers its own set of apps or a custom home screen that reduces temptation.
Google offers its own Focus mode, as well as Work profile, and using the two in conjunction can achieve a similar effect.
Speaking of reducing temptation, if you're not ready to undergo a "social media cleanse", consider hiding or deleting your social media apps from your device. You can always re-add or reinstall them, but you may find yourself surprised at just how frequently you check on them in the day to day.
You can also try setting self-imposed "phone-free time" where you leave your device on silent or in another room, so you can be truly present with your family and friends.
By combining all of these techniques, and looking through the data your phone collects about your usage habits, you should be able to make some informed changes that build a healthier relationship with your device.
Get daily insight, inspiration and deals in your inbox
Get the hottest deals available in your inbox plus news, reviews, opinion, analysis and more from the TechRadar team.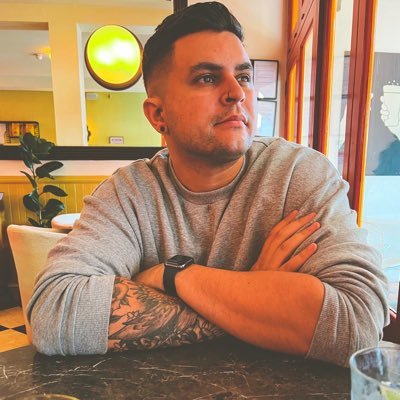 Lloyd Coombes is a freelance tech and fitness writer for TechRadar. He's an expert in all things Apple as well as Computer and Gaming tech, with previous works published on TopTenReviews, Space.com, and Live Science. You'll find him regularly testing the latest MacBook or iPhone, but he spends most of his time writing about video games at Dexerto.