Early Verdict
The Ecovacs Deebot X2 Omni is an excellent choice if you want a robot that can vacuum, mop and empty its contents after it's done, all while you remain hands-off. The new square-ish shape seeks to address the problem of the neglected dusty corners in our homes, and it mostly succeeds, though it's sometimes hampered by some navigation issues.
Pros
+

Strongest suction yet

+

Auto-empties dust and mopping water

+

Attractive design
Cons
-

Square shape can get stuck while turning

-

Mopping pads don't lift high enough

-

High price point
Why you can trust TechRadar We spend hours testing every product or service we review, so you can be sure you're buying the best. Find out more about how we test.
Ecovacs Deebot X2 Omni preview: one-minute review
The Ecovacs Deebot X2 Omni is a robot vacuum cleaner that wants you to be hands-off. It vacuums, mops, automatically empties its dustbin, dumps its dirty water, cleans the mopping pads with hot water and then dries them with hot air. Yes, this is an appliance that really takes a lot of the labor out of some of your household chores.
The X2 Omni's square-like shape is a departure from the usually circular robots we see from Ecovacs, and the aim is for it to get close to your home's edges and corners, and pick up dust that was previously left untouched by the traditionally circular robots that simply wouldn't be able to get into corners or close to room edges.
While I am yet to spend a significant amount of time testing the robovac, the couple of cleaning runs I have been able to do suggest that Ecovacs has mostly succeeded in this, but X2 Omni is not perfect.
This robot can and does get closer to skirting boards and furniture than I've seen previously, but it doesn't do this every time, and I think some of the issue lies with its updated navigation abilities. It also seems to bump into objects more frequently than older models I've tested, but this may also have to do with its updated square shape, which can make it harder to navigate around certain spaces.
While it may not fit into corners perfectly, the Ecovacs Deebot X2 Omni is a top performer when it comes to vacuuming and mopping, with high suction power and the ability to scrub – rather than just wipe – your hard floors. The app also gives you a high level of control over your cleaning preferences, and Ecovacs' own voice assistant has improved.
Ecovacs Deebot X2 Omni preview: price and availability
Launched in September 2023 (Australia) / October 2023 (US)
UK release expected in November 2023
Priced at $1,500 / AU$2,499 (UK pricing TBA)
The Ecovacs Deebot X2 Omni is quite an investment with a price tag of $1,500 / AU$2,499, making it one of the more expensive options on the market. But for your money, you're getting a robot vacuum cleaner that does it all: vacuums, mops, empties its own dustbin and dirty water then cleans the mopping pads with clean hot water.
It does all these tasks well, but there are other products out there which offer a similar feature set at a lower price. For example, the Ecovacs Deebot X1 Omni has comparable performance and was released at a similar price point in 2022, but you can find it on sale fairly frequently.
Outside of the Ecovacs brand, the iRobot Roomba Combo J7 Plus is another good alternative, and it's priced a little lower at $1,099 / £999 / AU$2,199. I've regularly seen this model on sale, and it's TechRadar's pick for the best robot vacuum you can buy at the moment.
You should also consider the ongoing costs associated with a robot vacuum of this caliber. Replacement dust bags cost AU$29 for a pack of three, and replacement mopping pads will set you back AU$29.90 for a pack of four (US pricing unavailable at the time of writing). These aren't particularly expensive, but they can clock up depending on how often you use the robovac and will need to replace the dust bags and mop pads.
Ecovacs Deebot X2 Omni: specs
Swipe to scroll horizontally
| | |
| --- | --- |
| Row 0 - Cell 0 | Row 0 - Cell 1 |
| Vacuum dimensions: | 12.6 x 13.9 x 3.7in / 32 x 35.3 x 9.5cm |
| Base station dimensions: | 15.5 x 17.4 x 20.8in / 39.4 x 44.3 x 52.75cm |
| Vacuum's bin volume: | 14.2oz / 420ml |
| Vacuum's water volume: | 6oz / 180ml |
| Base station's bin volume: | 0.79 gallons / 3L |
| Base station's water volume: | 1.05 gallons / 4L (clean), 0.92 gallons / 3.5L (dirty) |
| Suction power: | 8000Pa |
| Battery life: | up to 1 hour 43 minutes |
| Charging time: | up to 5 hours 30 minutes |
Ecovacs Deebot X2 Omni preview: design
A new square-ish shape to reach into corners
LiDAR sensor is now built into the chassis
Mopping pads lift up when carpet is detected, but not high enough
The Deebot X2 Omni debuts a new shape with softly squared-off corners – a first for a robot vacuum from Ecovacs. Robovacs have traditionally been circular as it's easier to get around obstacles, but it presents issues of its own, like room corners remaining largely untouched.
The updated shape is an attempt to address this problem, with a design that allows the X2 Omni reaching into the dusty corners and edges that robot vacuums previously couldn't reach. It mostly succeeds, and it gets closer to edges and furniture than any other robot vacuum I've seen previously, but I'm yet to spend time running this robovac under different conditions to see how well its design change makes it a better cleaner.
One issue with the new shape that I've seen in my short time with the X2 Omni is that it can occasionally get stuck on skirting boards and furniture, as it's not able to turn as easily as circular robovacs. I don't think this is much of an issue if you'll be at home while the bot is cleaning, and the benefits of getting closer to the edges outweigh this issue for me. Perhaps the machine learning that Ecovacs says is in use here might improve its performance.
Ecovacs has previously used a LiDAR sensor perched on top of the bot to help it navigate around your home, but it's now been integrated into the right side of the robot. It's been moved to help the X2 Omni fit under low-profile furniture, but in my testing so far, it feels like this change might have impacted the robots ability to navigate. I say this because I've been using the Ecovacs Deebot X1 Turbo for over a year now, and it feels like the X2 Omni bumps into furniture more frequently than the X1 Turbo.
With the top LiDAR sensor now moved, the X2 Omni has a flat top cover with a brushed-silver finish and a single button to start and stop cleaning. Open the lid up and you've got easy access to the robot's dustbin which holds 14.2oz / 420ml of debris, making it a bit bigger than the X1 Omni's 13.5oz / 400ml canister. A retractable bumper surrounds the front half, and it contains the robot's camera along with some of its sensors.
Underneath the X2 Omni is a rubber roller brush, which I have not yet needed to remove and manually clean. This is quite different to previous Ecovacs models that have used a roller brush with soft bristles and silicone fins, which I needed to remove and clean after each use. Thanks to the X2 Omni's new square shape, the main brush is wider than previous models too. There's also one side brush that rotates inwards to push dust from room edges towards the bar brush (as we saw in our Dyson 360 Vis Nav review), and there are two rotating mopping pads underneath.
The mopping pads are attached to the bot with Velcro, so they can be removed and thrown in the washing machine if they get especially dirty. Ecovacs has implemented a design change here as well, with the mopping pads automatically lifting up when a carpet is detected. While this works well, I found it didn't lift high enough to prevent my medium-pile carpet from getting damp, particularly around the edges where fibre meets hard floor.
The charging station may feel a little bulky to some people, but I think the size is just right for what you're getting. It houses two water tanks inside – one for clean water and another for dirty water – and it's also got a dust bag for the robot's auto-empty feature. The result is a robot vacuum that's largely hands-off in the cleaning process, with little intervention needed.
Ecovacs Deebot X2 Omni preview: setup and app control
Straightforward setup
App provides high level of control
Yiko voice assistant seems to have improved
Like previous robot vacuums from Ecovacs, the X2 Omni is easy to set up. You'll need to download Ecovacs' companion app and connect the bot to Wi-Fi in order to use the X2 Omni, and once this is done, it will map your home as its first task.
So far, I've only asked the X2 Omni to map my apartment once, and it was fairly accurate. It initially mapped my kitchen and a hallway that leads into it as one single room, but this was easily fixed afterwards by separating the areas in the app. I'd like to give the robot a few more chances before definitively commenting on its mapping capabilities, but my first impressions are that it gets the job done reasonably well.
The Ecovacs app is impressive because it offers a high level of control over your cleaning preferences. You can specify vacuuming or mopping only, if you'd like to do them simultaneously or one after the other. You've also got control over suction power, the amount of water you want to use for a mopping run and whether you want it to pass over the area once or twice. You can also set cleaning schedules and adjust the charging station's settings.
In my Ecovacs Deebot X1 Turbo review, one of my gripes was that the Yiko voice assistant was frustrating to use. The voice assistant has since been updated, and I've also discovered that she responds better to a put-on American accent rather than my actual Australian one. The combination of the two means I've found Yiko much easier to communicate with this time around, even while the X2 Omni is vacuuming and background noise is high.
Ecovacs Deebot X2 Omni preview: cleaning performance
8000Pa suction is the highest from Ecovacs yet
Rotating mopping are good for maintenance cleaning
Object avoidance appears to have some issues
The Ecovacs Deebot X2 Omni has done a great job vacuuming carpets and hard floors in my testing so far. My carpets are visibly cleaner after each run, though some fibers that are more deeply embedded into the carpet have remained in my testing so far. I have found that suction is strong enough to pick up spills like uncooked rice, and that was without using the highest suction setting.
The X2 Omni has performed well in my mopping tests so far, as its rotating mopping pads help it 'scrub' the floor, doing a much better job than competing robovacs which simply wet and wipe the area. I'd like to try some further mopping tests on more dried-in stains before giving a final word on its abilities, but it's looking promising so far.
While the mopping abilities have been quite good, the X2 Omni isn't able to properly lift the mopping pads high enough to avoid dampening the carpet. In my testing so far, the edges where carpet meets tile have been left slightly damp, though not enough to be worrisome. I've only tested it with Medium water flow level, and I'll need to see how damp carpets can become while using the highest water flow setting before giving a final verdict.
One early critique that I have for the X2 Omni is its object avoidance capabilities. As mentioned, I've been using one of Ecovacs' premium models from 2022 for over a year, and I feel as though the X2 Omni bumps into objects and obstacles more frequently than the older model. I believe this may have something to do with the LiDAR sensor being moved from the top of the robot and being built into the side of the bot instead. It could also be a result of the new softly squared shape, but it's too early to tell at this stage.
Ecovacs says the Deebot X2 Omni has a battery life of up to 186 minutes (1 hour 43 minutes) but this would only be the case if you were using the robovac on its lowest power setting. I haven't been able to drain the battery completely in my early testing, but this is largely because I've been using it in a one bedroom apartment, and it's always finished cleaning with power to spare. I'll have more to say on the X2 Omni's battery life in my full review.
Ecovacs Deebot X2 Omni preview: early verdict
Ecovacs has sought to address a problem facing most robot vacuums – their circular shape doesn't do well at cleaning the edges and corners of our straight-lined homes. It's been mostly successful in my testing so far, and its vacuuming and mopping capabilities are impressive, but perhaps some navigation issues have contributed to it not always cleaning every nook and cranny. It looks modern and sleek and will be great for someone who wants help vacuuming and mopping their home, provided they've got the money to spend.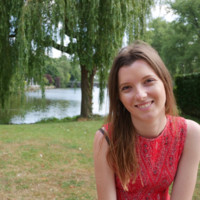 Jasmine Gearie is an ecommerce editor at TechRadar Australia, with a primary focus on helping readers cut through the jargon to find the best mobile and internet plans for their needs. She crunches the numbers to maintain dedicated guides to the latest phones, NBN and broadband plans of all types, and covers the important telco industry news. She also hunts down tech deals on laptops, phones, gaming consoles and more, so readers know where to buy the products they want for the cheapest prices.
What is a hands on review?
Hands on reviews' are a journalist's first impressions of a piece of kit based on spending some time with it. It may be just a few moments, or a few hours. The important thing is we have been able to play with it ourselves and can give you some sense of what it's like to use, even if it's only an embryonic view. For more information, see TechRadar's Reviews Guarantee.