The Moccamaster KM5 is sophisticated in design and performance - but also in terms of its lofty price tag. With beautifully consistent results and a compact design, this will make for a very chic and effective addition to any coffee lover's caffeination station if you're ready to splash some cash.
Pros
+

Fast and efficient, with consistent results

+

Compact design, albeit heavy

+

Low grind retention
Cons
-

Need to hold down the button to grind

-

Hard to measure the coffee grinds

-

Very expensive
Why you can trust TechRadar We spend hours testing every product or service we review, so you can be sure you're buying the best. Find out more about how we test.
Two-minute review
For those times that a cup of instant coffee just won't cut it, coffee grinders can help elevate your at-home caffeine hit. However, if you've discovered that your affordable little grinder isn't up to the job, then this Moccamaster model might just be the answer.
The Moccamaster KM5 coffee grinder offers far greater control over the quality of your morning brew. Hailing from the Netherlands, Technivorm's Moccamaster line of coffee-related gadgets have been going from strength to strength – at the time of writing, the Moccamaster KGBV Select tops the list of our pick of the best drip coffee machines. Now, the latest addition to its lineup is the KM5 burr grinder, and it's an absolute delight – albeit an expensive one.
Retailing at $339 / £279 / AU$525, the KM5 comes with a measuring spoon, glass measurer and two lids (one for storage, one for grinding), and is available in three colors: black, silver and white. As mentioned, it's expensive; nevertheless, for the price you're getting a very sophisticated and well-designed gadget, so I'd say it offers good enough value for money. Not to mention, the quality of the results will really make the best coffee makers sing. All of the parts making up the grinder are repairable and available to buy separately, which is great news when it comes to sustainability.
The KM5 is fairly tall yet compact at 8.3 x 5 x 12.75 inches / 21.08 x 12.7 x 32.39cm, and it weighs 4.5kg as a result of its premium build materials and array of features.
At the top of the grinder is the 8.8oz / 250g bean hopper, and just in front, on the right-hand side, is a stepless dial with nine coarseness settings. When pushing and holding the switch at the bottom of the device, beans will be guided under the hood, where two 50mm flat steel burrs await to begin grinding them to the number chosen. Having used the grinder for a few weeks, I was really impressed at how little grind retention there was, meaning the KM5 results in far less wastage from purging.
The ground coffee comes out through an anti-static chute, into a glass container below; it features a measuring scale, so you can see how much coffee you've prepared. However, I was a little frustrated that a high-end device such as this didn't use scales or an auto-levelling system. You have to remove and shake the container to even out the coffee, which collects in a mound.
During my time with the KM5, I tried out all of the settings, from the machine's coarsest grind for cold brews to the finest powder that would be best suited for drip coffee. Interestingly, despite being known for its drip coffee, I found the Moccamaster KM5 slightly less effective at producing fine grounds. While the results were good, they paled in comparison to the rich, full-bodied taste achieved using the highly consistent coarse grind. Nevertheless, overall, all of the results were delicious – no surprise, given that the machine is certified by the European Coffee Brewing Centre, with the quality and uniformity of the grind guaranteed for perfect extraction.
The machine is incredibly quick in action, churning up 60g of coffee beans in roughly 25 seconds. And it's quiet while doing so; at its absolute loudest it registered 112dB, and 78dB at its quietest.
As far as maintenance is concerned, it isn't too involved: simply wipe down the bean hopper with a damp cloth once a week to prevent oily build-up, and the glass container in the dishwasher-safe. Unfortunately, you will have to unscrew the bean hopper for thorough cleaning, but this only needs to be done every 3-6 months.
Overall, despite the high price and a few niggles in terms of maintenance and operation, the Moccamaster KM5 is a fantastic burr grinder that's well worth the investment. It looks beautiful, works fantastically, and makes an excellent accompaniment to your KGBV Select – or any coffee maker in your home.
As a bean-to-cup coffee maker, it grinds whole coffee beans to deliver fresh espresso based coffees. But it can also take pre-ground coffee, which is great news if you like the occasional decaf. It includes a milk wand, in case you want to get involved and play barista, or you can simply hit play and allow it to do all of the work.
The color touch screen makes it incredibly intuitive to use. On test I was impressed by the thick, rich crema on top of the espressos, but the automatic milk frothing left me wanting to do that part myself.
The range of customizable settings does allow you to perfect your coffee recipe without having to learn barista skills. But you'll need plenty of counter space and a big budget if you want this coffee maker in your life.
Moccamaster KM5 coffee grinder review: specifications
Swipe to scroll horizontally
Moccamaster KM5 coffee grinder review unit specs

| Header Cell - Column 0 | Moccamaster KM5 coffee grinder |
| --- | --- |
| Dimensions | 8.3 x 5 x 12.75 inches / 21.08 x 12.7 x 32.39cm |
| Weight | 10.1lbs / 4.5kg |
| Capacity | 8.8oz / 250g |
| Volume | 75-115dBA |
Should I buy the Moccamaster KM5 coffee grinder?
Swipe to scroll horizontally
Moccamaster KM5 coffee grinder report card

| Attributes | Notes | Rating |
| --- | --- | --- |
| Value | The results are fantastic, and it does offer good value for money considering its build quality - but that doesn't change the fact it's pricey. | 4/5 |
| Design | It's tall, but pretty compact. It has a pretty neutral design, but it would have been nice to see less manual controls. | 4/5 |
| Performance | The results are even and delicious, though I'd have liked better results on the finely ground settings. | 4.5/5 |
Buy it if...
You're a coffee fanatic
This is a machine for people who know how to appreciate it, and if you're a coffee aficionado then you most certainly will. From its low grind retention to its stepless dial offering optimal customisation, you won't be left wanting.
You like cold brew, french press or Moccamaster coffee
The coarser grinds have the slight edge over fine grounds, with Technivorm advising never to use a setting lower than four.
You want something quick and effective
The KM5 grinds coffee quickly and consistently, making it excellent for coffee lovers in a hurry.
Don't buy it if...
You're on a budget
There are plenty of affordable grinders available, and while you won't get the value-adding customizability and quality that comes with the KM5, they're still plenty effective.
You want something fully automatic
Grinding beans in the KM5 will require your presence, both to hold down the power button and also to tap and shake the glass container containing grounds to see how much you have.
How I tested the Moccamaster KM5 coffee grinder
I used the Moccamaster KM5 for 3 weeks to grind all of my coffee
I used the results to make various types of coffee, including a cold brew, french press and drip.
I tried all of the coarseness settings, from 1-9, inspecting their consistency.
I used the Moccamaster KM5 as my main coffee grinder for three weeks, during which time I made everything from drip coffee to french press and cold brew. I tried out the various settings to see how that impacted the flavor of the resulting coffee, and inspected how consistently the machine had ground the beans.
I also did routine maintenance on the machine, which included taking it apart to see how internal components such as the burrs would be cleaned and replaced, and checked for grind retention.
My partner and I are huge coffee nerds, and pride ourselves for crafting excellent brews. I've been making coffee at home for years, and testing coffee-making appliances for two years.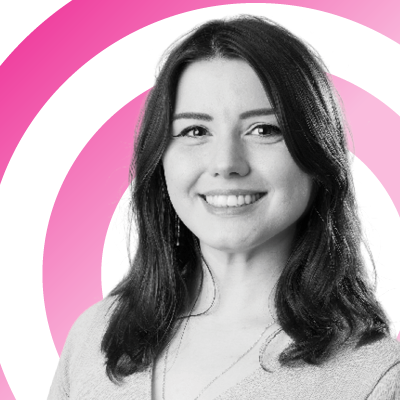 Managing Editor, Lifestyle
Josephine Watson (@JosieWatson) is TechRadar's Managing Editor - Lifestyle. Josephine has previously written on a variety of topics, from pop culture to gaming and even the energy industry, joining TechRadar to support general site management. She is a smart home nerd, as well as an advocate for internet safety and education, and has also made a point of using her position to fight for progression in the treatment of diversity and inclusion, mental health, and neurodiversity in corporate settings. Generally, you'll find her watching Disney movies, playing on her Switch, or showing people pictures of her cats, Mr. Smith and Heady.