From a technical standpoint, Huawei has created a beast of a watch. It's a gorgeous-looking powerhouse reminiscent of a premium dive watch. It's fast, full of features, and tracking is accurate, not to mention useful. It's Huawei's best watch yet, but frustrating limitations and lack of access prevent it from being usable by a huge portion of its target audience.
Pros
+

Seven great-looking designs

+

Accurate heart rate, GPS, sleep tracking

+

Big, beautiful screen

+

Great battery life
Cons
-

AppGallery store still poor

-

Unavailable in the US

-

No Google Pay or Apple Wallet connectivity
Why you can trust TechRadar We spend hours testing every product or service we review, so you can be sure you're buying the best. Find out more about how we test.
Huawei Watch GT 4: One minute review
I really like the Huawei Watch GT 4. It's an impressive-looking device with a wide variety of materials and colorways available, and every one of these iterations looks fantastic. The big AMOLED screen's refresh rate is nice and smooth, colors pop, and the speaker is loud – embarrassingly loud, if you leave workout notifications on during a class.
It's functional too, with highly accurate metrics. TruSleep tracking was accurate and the metrics in the Huawei Health app were pleasantly detailed, although I was missing some actionable advice on that front. Huawei's TruSeen 5.5+ algorithm offers great heart rate tracking that extends to workout tracking, too, and the GPS was comparable to the best smartwatches (we tested it against an Apple Watch Ultra 2), so you'll get great results on runs and rides.
Having said all that, I won't be using it again. Under normal circumstances, I'd be giving such a watch a glowing review, perhaps even full marks, but it's languishing on 80% here. The watch itself is fantastic, but it's impossible to ignore the frustrations that come with it being saddled with Huawei's baggage.
The limits imposed by the US and every smartphone manufacturer, and Huawei's refusal to abandon its AppGallery store, which most phones will only support in-browser, means you have a watch that can't interface with lots of popular apps. Apple Pay, Google Wallet, Spotify, and more are on the no-go list, although others like Strava were fine.
However, if you can get over these flaws, you'll find a gorgeous watch waiting to be loved. If you already have a Huawei phone and are used to a few workarounds, it's probably the best smartwatch for you.
Huawei Watch GT 4: Specifications
Swipe to scroll horizontally
| | | |
| --- | --- | --- |
| Component | Huawei Watch GT 4 (41mm) | Huawei Watch GT 4 (45mm) |
| Price | From £230 / €250 euros | From £230 / €250 euros |
| Dimensions | 41.3 × 41.3 × 9.8 (mm) | 46 × 46 × 10.9 (mm) |
| Weight | 37g (no strap) | 48g (no strap) |
| Case/bezel | Stainless steel | Stainless steel |
| Display | 1.32-in, 466 × 466 px AMOLED | 1.46-in, 466 × 466 px AMOLED |
| GPS | Yes (unspecified) | Yes (unspecified) |
| Battery life | 7 days in smartwatch mode | 14 days in smartwatch mode |
| Connection | Bluetooth 5.2, Wi-Fi, BR + BLE | Bluetooth 5.2, Wi-Fi, BR + BLE |
| Water resistant | Yes, 5ATM | Yes, 5ATM |
Huawei Watch GT 4: Price and availability
From £229.99 in the UK
From €249.90 euros in the EU
Unavailable in the US and AU
For starters, let's address the elephant in the room: Huawei technology is unavailable in the US or Australia, due to ongoing disputes with the Chinese telecoms manufacturer (and the Chinese government) over security concerns.
The UK has removed Huawei devices from its 5G network but hasn't banned the sale of these devices entirely. The EU still allows Huawei devices to be sold. While UK and European fans can access Huawei tech, some functionality, such as NFC contactless payments, is limited.
It's a shame because the Watch is terrific value. Both the 46mm with silicone black strap and the 41mm with silicone white strap cost just £229.99 in the UK and €249.90 in the EU, which is a great price for a chunky fitness watch with a stainless steel case. Prices rise with a variety of different options, including a rose gold version with Milanese straps or leather straps on the 46mm.
The most expensive is the 41mm steel-and-gold edition watch, which costs £349.99 / €399.90 euros, followed by the stainless steel 46mm with stainless steel strap, which costs £299.99 / €369.90 euros. It's a very well-priced watch that looks gorgeous and could be an absolute powerhouse with the right support; it's just a shame about the lack of availability. Unless you're an existing Huawei user, there's almost always a better option.
Huawei Watch GT 4: Design
Seven different looks
Beautiful, premium designs belying price
OS is simple enough to use
From an external style standpoint, Huawei watches as a whole have virtually no consistency. When comparing the Watch GT 4 models to the thick, boxy, plastic cases on the gimmicky Huawei Watch Buds and Huawei Watch D, it's like night and day. Whereas the Watch D and Watch Buds were quirky at best and unsightly at worst, Huawei Watch GT 4 models look fantastic, with in-built microphones and speakers allowing you to take and receive calls on-wrist.
These watches evoke different styles of traditional watches, from delicate circular fashion and dress watches to field and diving units. The unit I tested, the 46mm with stainless steel strap, looked very much like an analog dive watch when I picked the right face. Like all the GT 4 models, it has a circular digital crown on the top right and a secondary button on the bottom right, which combined with the very responsive touch-screen, made it easy to navigate around the watch. It was a pleasure to use.
The screen gets a lot of real estate, and it's a fantastic screen on both sizes of the watch. The full-color AMOLED screen offers a fantastic refresh rate, ensuring a smooth swiping action, and pops with color. The AMOLED screen was better than many Garmins (although not quite up to Apple's Retina Display) and output around 600 nits of brightness. This is enough for most people, though it's a far cry from the Apple Watch Series 9, which can output an impressive 2,000 nits.
Some watch faces (the free ones, at least) are pretty dross, but I found one I liked that echoed an analog watch face and carried several on-face complications, including step count, the moon's current phase, and a calendar. It echoed a classic chronograph and complemented the stainless steel aesthetic.
Speaking of the stainless steel, I have to share a grievance about changing the band. It might be because of my short nails, but after removing the silicone band, applying the stainless steel band to the watch took 15 minutes of effort, accompanied by lots of grunting and profanity. It was not a painless experience, but the watch looks ace with it on.
Huawei Watch GT 4: Features
Lots of workout profiles
Lacking payments in many regions
Forced to sideload apps
The Huawei Watch GT 4 is entirely dependent on the Huawei Health app, which isn't available on the iOS or Google Play store, but can be easily downloaded via your browser and the QR code provided. From there, you can customize your watch faces, toggle various notifications streams on and off, and view all your health data in greater detail. The Huawei Health app is excellent at what it does, showing you comprehensive information and offering actionable advice on your workout and sleep.
For example, I am a light sleeper, so Huawei Health recommended I cut out caffeine in the evening before bedtime – not groundbreaking advice, but nice to have. The Watch GT 4 has a load of workout profiles, from outdoor and indoor cycles to pool and open-water swims that count your strokes and lengths as you go.
The workout profiles interact with Huawei Health nicely and offer bonus features like AI-generated plans to help you train for specific goals in common exercises such as running, which you can follow along on your watch. TruSleep and TruSeen 5.5+ sensors offer advanced heart rate monitoring and ECG functionalities. A temperature sensor, blood oxygen measurement, and a stress metric round up the useful suite of health features on offer here.
All the Huawei-native stuff is great: it's the lack of compatibility with other phones and operating systems that's the problem. You can get WhatsApp and email notifications, but not respond to them, and good luck trying to use apps like Gmail without considerable sideloading jiggery pokery. Want Google or Apple Maps on your watch? Tough, you're stuck with Huawei's own Petal Maps. Unless you live in a country that supports Huawei NFC payments, you won't be able to use contactless cards on your watch either. As I used the watch, I noticed more and more features either missing or not gelling, and while getting a Huawei phone would go some way towards solving this (if you don't live in the US or Australia), in the UK you can't use Huawei telecoms devices on a 5G network, so the phone won't live up to its potential.
Huawei Watch GT 4: Performance
Great battery life
Excellent sleep/workout metrics
GPS matched an Apple Watch Ultra 2 for accuracy
During my time testing the Huawei Watch GT 4, the battery life performed as expected. I tested it over five days, and each day the watch depleted between five and 10 percent, depending on GPS usage. I'm very satisfied the watch lives up to its bold claims of up to 14 days, and I can see the average user getting 10 days out of the watch with a few GPS workouts thrown in.
Sleep and workout metrics held up very well, and I was happy with the results I got. Running Ability index, Training Load and Training index metrics take a lot of your stats (if you're a runner, of course) and boil them down into simple numbers. Running Ability will tell you if you're running, for example, 44% better than users of a similar age, gender, height, and weight. Huawei is good at condensing complex statistics into easily accessible nuggets of information – it's reminiscent of the best Fitbit watches in this way.
When I tested the GPS tracking against an Apple Watch Ultra 2, the main noticeable difference was that the Huawei Watch GT 4 took far, far longer to connect to a network. The Apple Watch Ultra 2 was almost instantaneous, while the GT 4 took at least two and a half minutes, during which it encouraged me to be in an open area, probably at the place the workout is starting. It doesn't sound like much to ask, but you either stand stationary for around 150 seconds in front of your house before you start running, or you just run and the watch starts tracking you halfway through your first kilometer.
Other than that, the Watch GT 4 matched the Ultra 2 closely in terms of both heart rate and distance covered when I wore them simultaneously, so I'm satisfied with the watch's accuracy.
Huawei Watch GT 4: Scorecard
Swipe to scroll horizontally
| | | |
| --- | --- | --- |
| Category | Comment | Score |
| Value | A very good price - as long as you're already with Huawei. | 3/5 |
| Design and screen | Outstanding construction from top to bottom. | 5/5 |
| Features | Good, but hobbled by Huawei's systemic issues in Western countries. | 3/5 |
| Performance | Long-lasting battery, accurate metrics. | 4/5 |
| Total | A great fitness tracker, but if you're on Google or Apple, there are more compatible options. | 3.5/5 |
Should I buy?
Buy it if...
You want a stylish watch
With outstanding construction, the Huawei Watch GT 4 looks and feels beautiful. Prettier than an Apple Watch.
You're already on Huawei
Already a user of Huawei Health, or on a Huawei phone? This might be the best watch you can get.
You want options
If you're looking for a variety of sizes, materials and straps, the Huawei Watch GT 4 comes in seven different flavors.
Don't buy it if...
You want NFC payments
You can't get NFC payments in many countries with Huawei Watch GT 4. If you want to pay with your smartwatch, best look elsewhere.
You want third-party apps
From Spotify to Western email clients, the amount of third-party support you can get on AppGallery pales in comparison to Google Play and Apple's App Store.
You hate waiting for GPS connection
The GT 4 is accurate on walks, runs and cycles, but takes a little time to find a GPS connection.
Also consider
Swipe to scroll horizontally
| | | | |
| --- | --- | --- | --- |
| Component | Huawei Watch GT 4 (41mm) | Google Pixel Watch 2 | Apple Watch Series 9 |
| Price | From £230 / €250 euros | From $349 / £349 / AU$549 | From $399 / £399 / AU$649 |
| Dimensions | 41.3 × 41.3 × 9.8 (mm) | 41 x 12.3 mm | 41 x 35 x 10.7mm |
| Weight | 37g (no strap) | 31 g | 32.1g (aluminum) |
| Case/bezel | Stainless steel | Aluminum | Aluminum or stainless steel |
| Display | 1.32-in, 466 × 466 px AMOLED | 384 x 384 px always-on AMOLED 320 ppi | 352 x 430 px always-on OLED Retina Display |
| GPS | Yes | Yes | Yes |
| Battery life | 7 days in smartwatch mode | 24 hours | 18 hours |
| Connection | Bluetooth 5.2, Wi-Fi, BR + BLE | Bluetooth 5.0, WiFi, 4G LTE | Bluetooth 5.3, Wi-Fi, LTE options available |
| Water resistant | Yes, 5ATM | Yes, 5ATM | Yes, WR50 (swimproof) |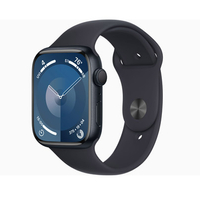 Apple Watch Series 9
The best smartwatch for iOS users right now.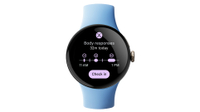 Google Pixel Watch 2
The best Google alternative in a similar price range. Less premium construction, but great Wear OS smarts.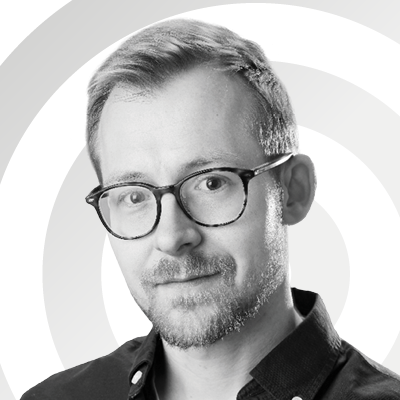 Fitness, Wellness, and Wearables Editor
Matt is TechRadar's expert on all things fitness, wellness and wearable tech. A former staffer at Men's Health, he holds a Master's Degree in journalism from Cardiff and has written for brands like Runner's World, Women's Health, Men's Fitness, LiveScience and Fit&Well on everything fitness tech, exercise, nutrition and mental wellbeing.
Matt's a keen runner, ex-kickboxer, not averse to the odd yoga flow, and insists everyone should stretch every morning. When he's not training or writing about health and fitness, he can be found reading doorstop-thick fantasy books with lots of fictional maps in them.