Missing Succession already? Here are 6 great family sagas to watch on Max, Hulu and more
We've got stories of ambition, drama and dark comedy to fill the Waystar-shaped hole in your life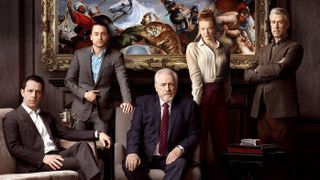 (Image credit: HBO)
In this age of endless streaming services and countless choices to catch up on any show you wish to, it felt a bit like we'd said goodbye to great television events – those experiences were everybody is watching the same show at the same time and itching to talk about the second the credits roll. But after the epic finale of Succession season 4, it's fair to say Max's crown jewel bucks that trend. Everyone is watching Succession, and the fall of the final curtain of Jesse Armstrong's vicious drama leaves millions of us bereft as we search for a new show to fill the void.
For the uninitiated, Succession transports us into the world of ruthless billionaire media mogul Logan Roy and his bickering children, each of them vying to take control of the family business after he's gone – despite being spectacularly unqualified for the role in very different ways. It is stupendously funny, utterly compelling, and the perfect balance of elegance and grotesque – it's arguably top of the list of the best Max shows.
The show gave veteran British actor Brian Cox a chance show why he's one of the greats, and made stars of leads Jeremy Strong, Kieran Culkin and Sarah Snook. It will sit alongside the likes of Game of Thrones, The Sopranos and Twin Peaks when the lists of the greatest shows of all time are made, and be subject to endless rewatches.
But, sadly, it is now over. There might be a spin-off – both HBO and Armstrong haven't ruled it out – but there's no House of the Dragon or Better Call Saul equivalent just yet. So, while we mourn the end of the Roy family saga, we thought we'd recommend six other vicious family dramas to help ease your pain and find hope in a Roy-less world…
The Sopranos
Without The Sopranos, there would probably be no Succession. If that sounds like an overly bold statement, bear in mind that David Chase's superlative gangster story not only established HBO as top dog in TV drama, it also helped usher in (cliché alert!) the golden age of TV that's still with us more than two decades later.
Most of all, though, it's a family saga of the highest order, mixing Scorsese-esque mobster drama with a deep dive into the psyche of a man struggling to balance (extremely illegal) business interests with his family life. While Tony Soprano's killings are more literal than Logan Roy's boardroom takedowns, however, he arguably has a healthier relationship with his kids than Succession's all-powerful patriarch.
Where to watch: Max (US); NowTV (UK)
Bad Sisters
As Armstrong and his fellow writers have consistently reminded us, that while human beings are capable of doing awful things to each other, siblings can be crueller and far nastier. Which is why Sharon Horgan's Bad Sisters is a perfect follow-on from Succession.
Based on the Flemish series Clan, Horgan, Anne-Marie Duff, Eva Birthistle, Normal People's Sarah Greene and Behind Her Eyes' Eve Hewson all star as the five Garvey sisters, who despise Claes Bang's John-Paul, the husband of Duff's Grace and constantly come up with plans to kill him. When John-Paul actually dies, the sisters find them under investigation after two insurance agents turn up to look into the manner of his death, causing one almighty panic.
Told over 10 episodes, the series mixes the acidic wit that made Horgan's writing on Catastrophe and Motherland so compelling with a swirling narrative full of twists and turns. A blackhearted comedy-drama that's intriguing and pulled along by a brilliantly hateable villain.
Where to watch: Apple TV Plus (worldwide)
Empire
Three warring siblings, all vying for the keys to the kingdom, Lee Daniels and Danny Strong's drama arguably shares more thematic DNA with Succession than any of the other shows on this list.
We follow Terence Howard's Lucious Lyon, a hip-hop mogul who has to decide which of his kids will take over the family empire when he's incapacitated by ill-health. His three sons are competing for the role, while Cookie, his estranged wife, begins the show fresh out of prison and ready to reclaim the spotlight.
With an original soundtrack overseen by hip-hop icon Timbaland, the show is fizzier, more heightened and far more flamboyant than Succession, but it is still a delicious warring family saga.
Where to watch: Hulu (US); Disney Plus (UK)
Brothers & Sisters
A warring bunch of siblings, thrown into turmoil after the death of the patriarch, owner of a vast retail empire, sure sounds like a comforting successor to Succession, right?
Well Brothers & Sisters, which for five season and starred Sally Field, Rob Lowe, Calista Flockhart, Balthazar Getty and Rachel Griffiths, does have plenty of common ground with the Roy saga. Unlike Succession, however, it is the slow reveal of the secrets that William Walker – the dear departed patriach – took with him to the grave and their impact on the here and now.
Where to watch: Hulu (US); Disney Plus (UK)
Six Feet Under
Writer Alan Ball has enjoyed a starry career, with True Blood and American Beauty among his biggest hits, but, for many, Six Feet Under is his crowning glory.
Set across five seasons, the show starred Peter Krause, Michael C. Hall, Frances Conroy, Lauren Ambrose, Freddy Rodriguez, Mathew St. Patrick, and Rachel Griffiths as the Fisher family, who, after their father Nathaniel Fisher Sr dies, are forced to come together to take over the funeral home business in Los Angeles he has run.
Part procedural in structure, with every episode beginning with a different death, the family's dysfunctional tendencies is played out elegantly and rivetingly across 63 episodes.
Where to watch: Max (US); NowTV (UK)
The White Lotus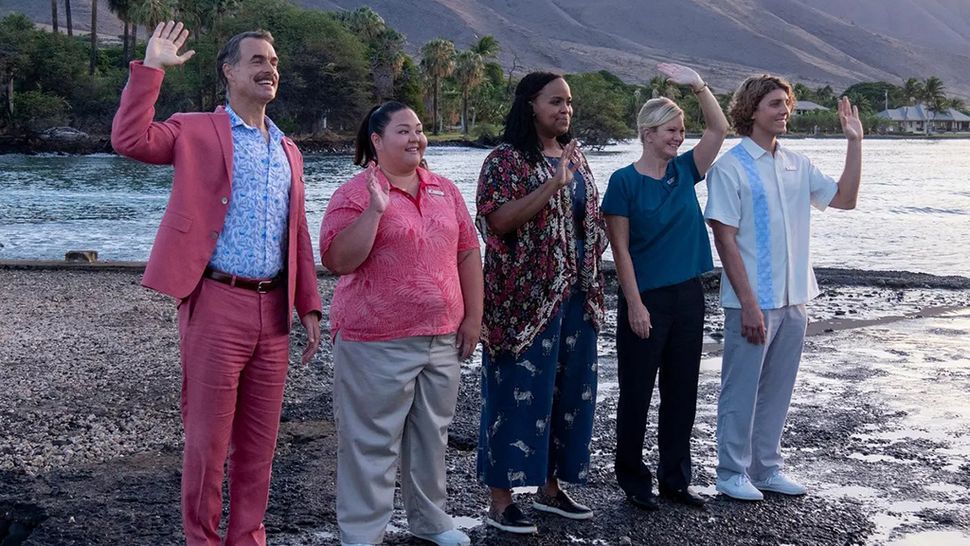 The White Lotus took us by surprise when it emerged onto screens in July of 2021. Commissioned largely because it was mid-pandemic and the cast and crew could all live and work in the same bubble in a hotel, it didn't arrive with much fanfare, but quickly wowed audiences.
Set in a very expensive hotel chain, the show's first season was based in Hawaii and began as a mystery drama framed around an unidentified dead body. Quickly, however, it morphed into something else – a look at the lives of the guests and what was going on in their lives. Those lives, it turned out, included a taste of infidelity, marital breakdown, betrayal of life-long friendships and so much more.
For the second season, the show moved to Sicily, and the same premise played out, but with an entirely new cast of characters, new motives and fresh skullduggery on show. It was received just as well and a third season is now in production.
Quirkier than Succession, but with dialogue that's just as wince-inducing at times and a quiet viciousness to its narrative, The White Lotus might have begun as a quick fix in Covid times, but it's now one of HBO's most anticipated shows.
Sign up to receive daily breaking news, reviews, opinion, analysis, deals and more from the world of tech.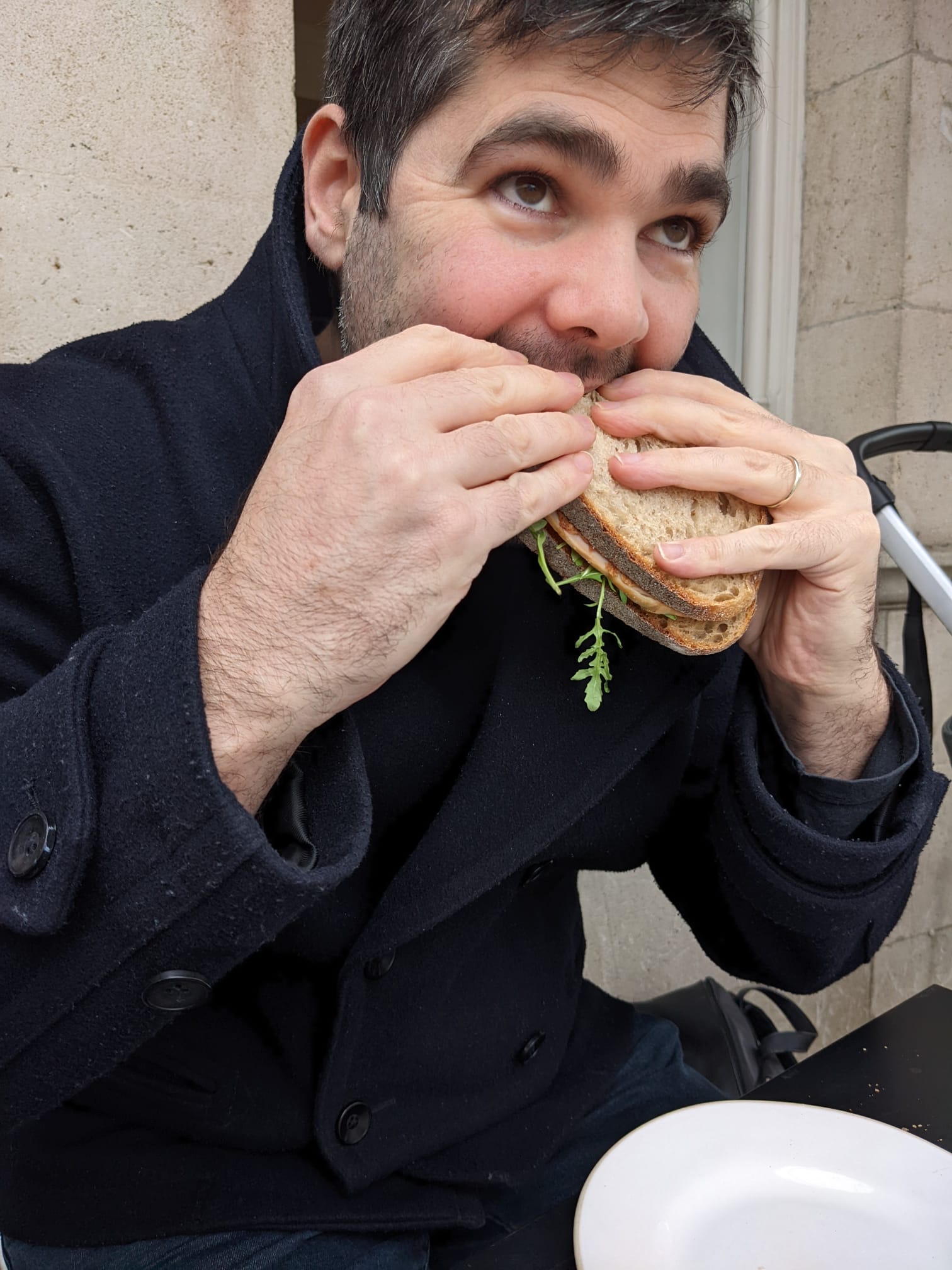 Freelance Entertainment Writer
Tom Goodwyn was formerly TechRadar's Senior Entertainment Editor. He's now a freelancer writing about TV shows, documentaries and movies across streaming services, theaters and beyond. Based in East London, he loves nothing more than spending all day in a movie theater, well, he did before he had two small children…