Apple sure knows how to keep a secret - it kept us guessing the name of the iPhone XR for months and months (we'll try not to keep calling it the iPhone 9). And now you have some more waiting to do, as iPhone XR pre-order deals won't be available until October.
We now know about the upfront cost (more on that below), the crop of bright colours you can get it in and the Liquid Retina display, but we're still left guessing at what iPhone XR contract deals will cost. Luckily, TechRadar has been doing this a while now, and we're getting pretty darn good at predicting prices thanks to the amount of mobile phone deals we report on every day.
That's why you're in the right place to see how much you should budget if you're desperate to get the new iPhone at the earliest opportunity. Keep reading to see what you should expect to pay for those two year contract deals and, perhaps most importantly, the date on which the iPhone XR will be available to own.
When can I buy the Apple iPhone XR?
All the attention was focused on Cupertino for the company's latest gadget launches on Wednesday, and we won't say we weren't a little bit disappointed when we heard the release date for the iPhone XR.
You can register your interest below to make sure that you're among the first people to find out all the details of the best iPhone XR deals. And we also recommend bookmarking this page, as we'll have all the cheapest prices and offers right here when they go live.
But the date to bear in mind is Friday, October 19. That's when pre-order deals on the XR become available, with shipping starting a week later on October 26.
Or register your interest in the iPhone XR at Carphone Warehouse.
iPhone XR handset: how much does it cost SIM-free?
It probably hasn't escaped you that there's only one trend when it comes to flagship phone prices - upwards. Mobile phones have been getting more and more expensive with big jumps in recent years.
And of course that's no different when it comes to Apple products. The iPhone 8 cost £699 on release last year, so it's no surprise to see that the iPhone XR will cost £749. Hey, at least it's not as expensive as the iPhone XS!
TechRadar predicts the best iPhone XR deal on contract
While a few people will obviously have the money burrowed away in contemplation of buying the iPhone XR handset outright, the majority will be looking to a standard 24-month contract to enjoy the brand new iPhone. Yep, this is for those of you who snapped up one of our recommended iPhone 7 deals when they arrived on the scene in 2016 and are ready for a refresh.
So looking at the best contract deals on the iPhone 8 when it launched last year and bearing in mind what we know about the state of the mobile phone market, here's the kind of tariff we think you should expect to greet the iPhone XR on arrival: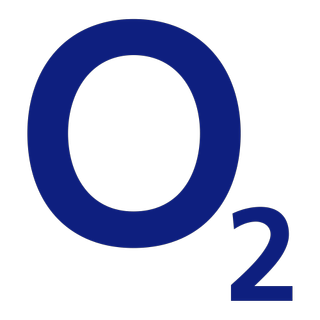 iPhone XR | O2 | £160 upfront | 10GB data | Unlimited minutes and texts | £41pm
We reckon you're really going to struggle to find iPhone XR deals on contract where you can get your bills under the £40-mark - unless, of course, you're prepared to pay crazy amounts of cash upfront. £160 may still be too hefty for some, but we don't want those monthlies spiralling too high, either.
Predicted total cost over 24 months is £1144
O2 has been the network to opt for the most affordable new iPhone deals for the last couple of years.
At least you shouldn't have to scrimp on data, as the last few flagships haven't bothered trying to fob you off with meagre data to justify lower headline prices. If your Netflix, Spotify or podcast habits require even more, then expect that total two year cost to fly over the £1,200-mark as you approach upwards of 30GB per month.
If you do have that spare £700-odd knocking around and are wondering if you can get clever by buying the iPhone XR outright and then teaming it up with one of our best SIM only deals then we doubt it will be significantly worth it - especially if you're not prepared to settle for negligible monthly data. For example, if you grabbed this 12GB data £15 per month Three SIM, you'd still end up above £1,100 over the two years.