Have you got yours yet? There was a massive surge of interest when pre-orders for new iPhone XR deals went live on Friday - we're not surprised after we were made to wait a month after the initial launch. Oh Apple, you tease! If you haven't yet put your money where your mouth is and want the latest flagship iPhone XR without splashing out more than you need to then you then you've arrived at the right place.
When you consider quality and cost, we genuinely believe that the iPhone XR was the pick of the phones announced at Apple's huge launch event back in September. Going all out on the screen, camera and features, but for a much lower cost of the more premium iPhones in the series, we think that this will be the smartphone that absolutely flies off the shelves. The big question will be whether any discounts will be available by the time Black Friday and Cyber Monday roll around..
With its array of bright new colours and that luscious Liquid Retina display, the iPhone XR is a massive leap up from the iPhone 8. The bezels are pretty much gone, which means hello notch and goodbye home button. And that souped up A12 Bionic chipset is bringing a lot of power to the iPhone XR's brains.
Ready to buy? Well, with TechRadar's helping hand - and, more crucially, our custom-made price comparison - you can be sure that you won't pay over the odds for your iPhone XR pre-order. You still have to wait until October 26 to physically receive the phone (not even we can help you with that), but at least you'll know that you've got the cheapest deal out there.
iPhone XR deals: today's top 5 best in the UK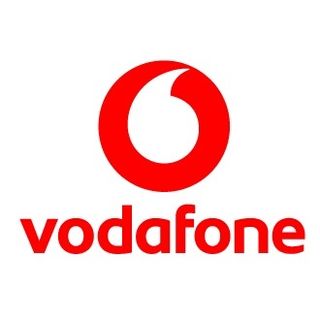 iPhone XR | Vodafone | £400 upfront | 4GB data | Unlimited minutes and texts | £23pm
A brand new iPhone XR for only £23 per month!? No, you're not dreaming. You'll have to stomach a pretty hefty upfront cost, but when you check out the two year cost it will save you a lot of cash in the long run (assuming you have those kind of £££s lying around to splash, of course). And then there's that general smug feeling that £23 bills bestow for the next 24 months. Sweet. Total cost over 24 months is £952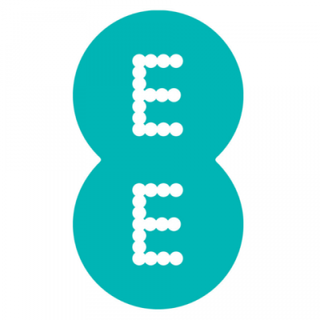 iPhone XR | EE | FREE upfront | 50GB data | Unlimited minutes and texts | £53pm
EE is the UK's fastest 4G network, and that's why people love it. And you'll love this iPhone XR pre-order deal even more if you don't want to pay anything upfront and don't want to compromise on data. Ideal on all fronts if you intend to stream a lot of Netflix and Spotify to your shiny new iPhone. Total cost over 24 months is £1,272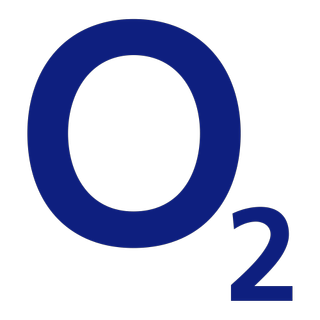 iPhone XR | O2 | £75 upfront | 100GB data | Unlimited minutes and texts | £49pm
The competition is tough, but this may have just emerged as our favourite of the early iPhone XR pre-order offers. The amount of data you get each month is astonishing and the balance between monthly and upfront spend is pretty fair. Plus, you get the benefit of those O2 Priority rewards, too. You can't go far wrong with this. Total cost over 24 months is £1,251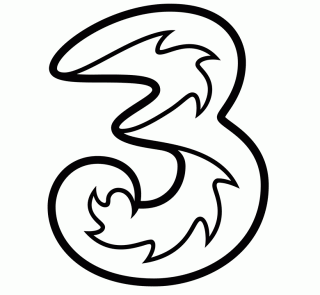 iPhone XR | Three | £99 upfront | All-you-can-eat data | Unlimited minutes and texts | £50pm
Well this is a lot more affordable than we thought it would be. Three was always going to be the network offering all-you-can-eat data, but we assumed the monthly price would be waaaaaaay over £50. The upfront spend is reasonable too. So if it's all the data you need, it's all the data you'll get with Three. Total cost over 24 months is £1,299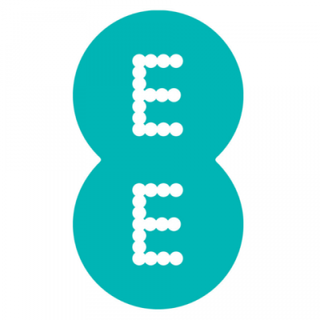 iPhone XR 256GB | EE | £90 upfront | 50GB data | Unlimited minutes and texts | £53pm
Want to make sure that you have ample room for all your photos, music and podcasts? Then it doesn't cost too much more to crank things up to the 256GB model. You're back to the UK's fastest 4G network here, with those same £53 bills and less than £100 upfront. And you don't even have to go short on data. Total cost over 24 months is £1,362
Get a £40 Currys/PC World voucher with your iPhone XR
Carphone Warehouse isn't the very cheapest retailer, but it's a trusted name by many and it has a little £40 sweetener if you order your new iPhone XR any time in October. You need to use this link and fill out your email address, but then you'll be directed through to the site where you can order your ideal tariff. In a few weeks, the voucher will end up in your inbox to spend as you wish.
View Deal
iPhone XR handset: how much does it cost SIM-free?
It probably hasn't escaped you that there's only one trend when it comes to flagship phone prices - upwards. Mobile phones have been getting more and more expensive with big jumps in recent years.
And of course that's no different when it comes to Apple products. The iPhone 8 cost £699 on release last year, so it's no surprise to see that the iPhone XR costs £749. Hey, at least it's not as expensive as the iPhone XS!
In the really stages you shouldn't expect anybody to undercut that RRP - Apple will have some pretty tight controls over that. But if you have a preferred retailer, the below table will show you where you can buy it from on pre-order.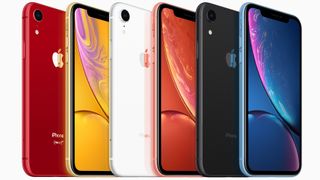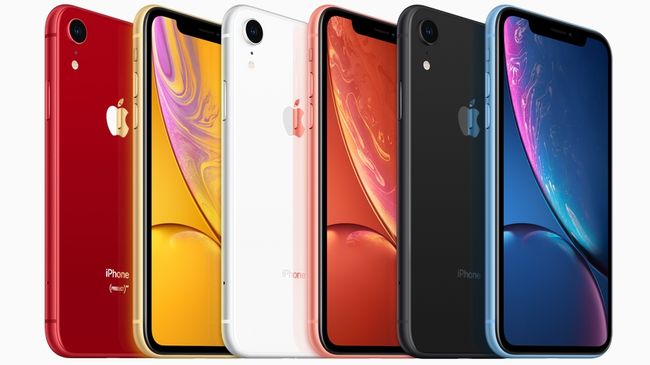 iPhone XR review in brief
Best value flagship iPhone you can buy
Screen size: 6.1-inch | Display: Liquid Retina 828 x 1792 | Rear camera: 12MP | Weight: 194g | OS: iOS 12 | RAM: 3GB | Storage: 64GB/128GB/256GB | External storage: No | Battery: 2942mAh
Delicious large display
Camera improvements
Lots of fun colours to choose from
Chunkier design than some
The home button is dead, long live the notch! It features on what immediately becomes the best value iPhone on the market, with the iPhone XR having all the appearance of more premium models but at a considerably lower cost.
There's no dual lens here, but the main camera does have a 12MP sensor and smart HDR. Excellent photos - in low light or otherwise - are more or less guaranteed. The innards are as finely tuned as ever and call is shallow but we're loving that clutch of new colours. A welcome change from muted Space Grey and Rose Gold.
If you've been an iPhone user for a while and have been waiting for an end to the customary incremental upgrades Apple usually launches, then 2018 may be the time to upgrade your iPhone.
Read TechRadar's full iPhone XR review