Ocean-bound plastic, cooking oil and coffee grounds: HP's new eco-friendly PCs are green tech done right
The company also wants to pay you for your old tech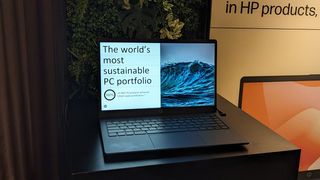 (Image credit: Future - Joel Burgess)
Tech companies like to talk about how they're going to play an integral role in shaping a better future, but for an industry at the forefront of industrial capabilities, there really hasn't been much development in environmentally friendly products… at least not in terms of obvious company wide shifts.
I was recently at HP's Future Ready Conference in Tokyo where the company was keen to highlight its sustainability goals, giving us an insight into what environmentally-conscious tech looks like. As someone with a Masters degree in Environmental Management, this is a topic close to my heart and, while it's encouraging to hear that more and more tech companies are trying to go green, a lot of it ends up seeming like marketing material rather than meaningful progress.
So what exactly is different about HP's eco-friendly goals and products that hasn't been seen in Acer, Apple, Asus, Dell, Lenovo or MSI's laptops? Well, as I'll discuss later, it's got some of the most ambitious carbon emissions goals in the industry: a benchmark that pushes the company to be 5, 10 or even 20 years ahead of competitors in transitioning to less impactful products.
But it's not just carbon emissions, HP is leading the tech space in product design that incorporates recycled materials, using less harmful manufacturing processes wherever possible, and thinking about the full lifecycle of products in ways that reduce waste and promote digital equity.
When you move away from greenwashed products that do one thing exceptionally well or incorporate an eye grabbing eco element, it's actually really complex to communicate how a company is more environmentally friendly than a competitor. But whether it's accolades like America's Most Responsible Company for the last four years running according to Newsweek, inclusion in the 2023 Global – 100 Most Sustainable Corporation list, or ninth place in the Clean 200 2023 clean revenue ranking (behind TSMC and Apple), it's clear that HP is making a genuine attempt to achieve its goal of being "the most sustainable technology company".
Joel is the go-to laptops and systems reviewer for the Australian TechRadar team, having reviewed over 250 laptops for the website and APC magazine since 2014. He's a formative expert on consumer, business and gaming systems. He also has a Master's Degree in Environmental Management and cares deeply about sustainability in tech.
Say hello to the 'most recycled-material laptop'
HP has recently launched what it calls the "the World's most sustainable PC portfolio" in the US which includes a new laptop that offers third-party certification for having "more recycled content used in more components than any other competitor PC in its class".
The HP 14-inch Laptop Eco Edition is currently only available in the US, but the product is slated for global launch according to HP, even though there's no official timeline yet. Personally, I'm pretty excited by the prospect of a device that contains 50% recycled aluminum, 25% system-level recycled plastics, 100% water-based keyboard paint and EPEAT (Electronic Product Environmental Assessment Tool) Gold certification.
This kind of product-wide use of recycled materials is not easy to achieve. HP's Senior VP of Personal Systems and Design for Sustainability, Stacy Wolff, told TechRadar that the company began integrating sustainability positions into the core product design team three years ago – an organizational shift that allowed the team to build two core products that are at the forefront of HP's latest consumer-facing offering and feature distinct improvements in use of renewable materials.
While the HP 14-inch Laptop Eco Edition is 'segment leading' in terms of recycled material, Wolff explained that laptops are a more difficult challenge for sustainable product design due to their increased durability requirements – something I, as a seasoned laptop reviewer, was concerned about when learning that the HP 14-inch Laptop Eco Edition's keyboard scissors are made entirely from renewable feedstock.
But Wolff reiterated that longevity (and serviceability) are fundamental to HP's sustainability goals and that the company aims to sell these products in markets that actually enforce extensive warranty periods and repairability standards. As such, the devices achieve 'military grade' durability standards despite their relatively high reused-material content.
HP's efforts at sustainable design also extends into experiments with novel materials that are notoriously hard to dispose of in an industrial setting. While it only comprises 7.5% of the laptop's bottom cover, the design team explored incorporating used cooking oil in the recycled-aluminum base. On it's own this wouldn't usually be something that would make enough of a difference to be worth repeating, but when combined with all the other elements and factoring in the scale at which HP is operating (it's the second largest vendor for laptop market share behind Lenovo with 55.6 million shipments, representing close to 20% according to Statistica), it has the potential to make a meaningful difference in waste disposal of other industries too.
HP's other (even more) sustainable products
I suspect that the credentials of the Eco Edition Laptop will be information overload for the uninitiated in sustainability, but it's actually not even HP's most sustainable product. That title goes to the company's generic 2023 All-In-One (AIO).
Also only currently available in the US, the 24-inch or 27-inch HP All-in-One Desktop PC has a plastic covering made from 60% post-consumer recycled (PCR) or ocean-bound plastic, a figure that equates to a notably higher percentage than the system-wide amount of recycled plastics on the laptop. The AIO's case also incorporates a small amount of recycled coffee grounds to create an on-trend terrazzo finish that won't compromise the future recyclability of the material.
The sleek looking AIO also has a stand that uses 90% recycled aluminum, a stand arm made from 75% recycled aluminum, a speaker enclosure with 20% PCR plastic and 30% ocean-bound plastic, plus a felt base cover made from 100% recycled polyester. This is one of the best sustainable material lists we've seen on a consumer tech device, but you could find varying levels of comparable attempts in Acer, Apple, Dell and Microsoft Surface devices.
What HP's sustainability promise looks like
HP announced its intentions to be carbon neutral by 2025 back in 2021, a plan that extends to an even more ambitious pledge of net zero carbon emissions by 2040. As far as carbon emissions go, this is the most aggressive pledge from any of the large-scale tech companies building consumer laptops. According to Lynn Loh, HP's Head of Global ESG Reporting, it was also "the most comprehensive climate goals in tech in 2020".
HP isn't alone in making promises. Microsoft has announced its intentions to be carbon negative by 2030, a pledge that could look better than HP, depending on how you pitch it, but this commitment does include over 5 million tonnes of carbon offsets to compensate for the ongoing large-scale emissions predicted at that point.
Similarly, Apple has committed to carbon neutrality by 2030, but it won't meet the more difficult net zero benchmarks, retaining 38% of 2019 emissions and offsetting it using purchased credits to balance emissions.
Acer, Dell and Lenovo have pledged net zero by 2050, with varying degrees of additional environmental commitments, while Asus and MSI have much lower company goals for emission-reduction targets.
Sustainability today
In 2022, HP had already made an 18% reduction in carbon emissions against its 2019 benchmark, but it needs to do more to meet its 2025 carbon neutral goal. One of its strategies to do this is to offer businesses a carbon neutral and circularity program for its laptops and printer ranges.
The company has been publishing carbon footprint reports of its products since 2021 and it calculates that the average laptop creates around 300kg of carbon emissions during its lifetime. HP's business offerings come with the option to purchase carbon offsetting for either the device's manufacturing stage, or for the entire life of the product (for companies that may still rely on coal-generated power to run them).
HP is definitely not the first to dabble in carbon neutral laptops, with Lenovo's Slim i9 taking out the first-to-market title for a carbon neutral laptop in 2022, according to ZDNet. And Apple also publishes detailed environmental impact reports for its laptops and other consumer goods that are perhaps even more detailed than what's publicly available for HP. But when you piece together the work HP is doing in various areas of the business, there is a broad sense that it seems to be ahead or, at least, close to the top of the field in various sustainability metrics across the business as a whole.
The company also offers to offset the carbon footprint of a work printer, which has a much bigger 1.2 tonne CO2 lifetime emission impact from all the paper that it'll use. HP has its own range of paper that is already made from recycled or sustainable material, but Loh also reiterated the company's more ambitious goal of ensuring "every page printed on an HP printer to be forest positive" at the Future Ready 2023 Tokyo conference. The company was 32% of the way there in 2022 thanks to 21,500 hectares of forest regeneration projects in Australia and numerous other global reforestation programs (some of which are being assessed for biodiversity impact by the WWF).
Getting some money back is a good incentive
As part of its plan to have 75% of its products (by weight) made from recycled materials by 2030, HP runs a device buyback and recovery scheme where you can email the company details of your unused tech and it'll give you a quote for the trade-in value it'll offer for devices it can refurbish. If the device is too old to be repurposed, HP will still offer to take it off your hands for free, in order to break it down into recyclable components.
The details of this vary by region and, generally, the services are aimed at business customers with numerous devices, but there's no reason why you couldn't contact the company through the Device Recovery page and see if it'll offer you some credit for your old tech. HP isn't even fussy about what brand the tech is and claims to offer 'market value quotes' on any tech you offer as credit for your next HP purchase.
SMBs driving change for consumers
It's important to note that you can only attribute so much of the work HP is doing in sustainability to altruism. The company is convinced that it can grow market share by offering more sustainable products to small-and-medium businesses. HP already sees large portions of its customer base making decisions based on carbon emissions certifications that will help them bolster their own company's sustainability credentials. So while it might be leading the charge for sustainability in many ways, the company is hoping that its direction will be enough to help its bottom line rather than just burden it.
Even if you do get one of the HP 14-inch Eco Edition laptops on a carbon neutral and circular plan, there's still going to be processors using harmful chemicals in manufacturing, there's still large chunks of virgin plastics and rare earth minerals needed for performance and robustness, carbon is still emitted in the creation and there will be materials lost when it's broken down (if it doesn't get a second life after you're done with it), but it feels like this is the first time a laptop with a significantly smaller environmental impact has ever been a genuine option for consumers.
Sign up for Black Friday email alerts!
Get the hottest deals available in your inbox plus news, reviews, opinion, analysis and more from the TechRadar team.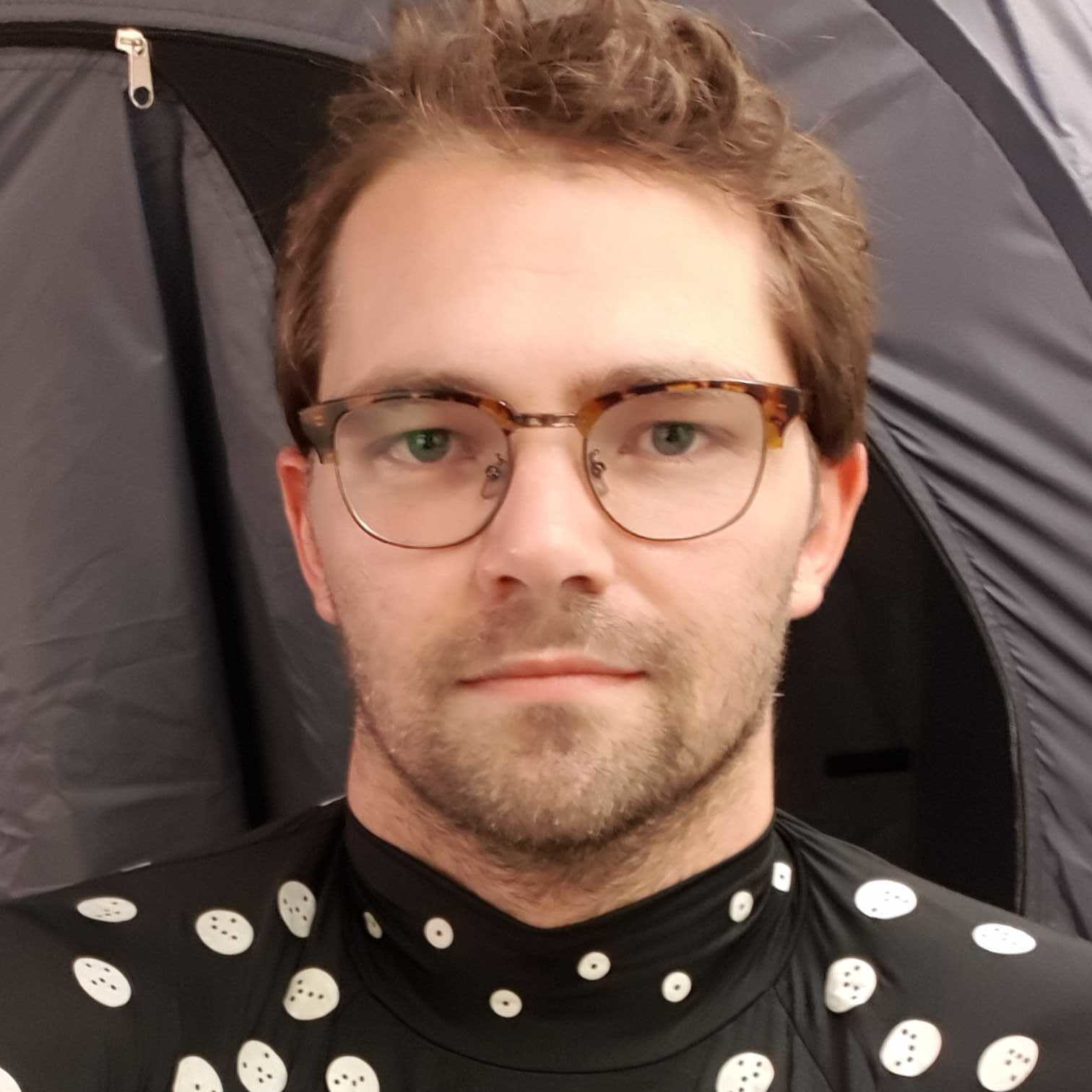 Joel has been the in-house benchmark monkey for the Australian TechRadar team and Australia's two biggest tech magazines (APC and TechLife) since 2014.