How to connect your AirPods to a laptop
It's not as easy as on a MacBook, but it's still pretty simple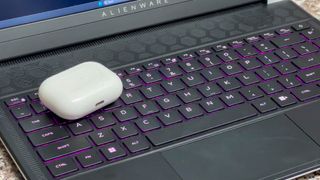 (Image credit: Future)
Pairing your AirPods, AirPods Pro or AirPods Max to your MacBook – or any Apple device, for that matter – is impressively simple. You just open the case with the AirPods inside, hold it next to your device, and follow the prompts. It's signature Apple, making it easy for its devices to connect and talk to one another so you, the user, can mostly sit back and relax.
Connecting your AirPods to a Windows laptop… well that works fairly differently because Apple devices aren't designed to seamlessly link up with the competition. At least, not as seamlessly.
However, a pair of AirPods – whether you have an older generation or the latest one – uses Bluetooth technology, which means that you can absolutely connect it to your Windows laptop as long as it has Bluetooth connectivity. And the process is similar to pairing any other headphones to any other laptop.
Here's how to do that with your AirPods.
STEPS FOR HOW TO CONNECT AIRPODS TO A LAPTOP
Put AirPods in pairing mode
Open Bluetooth settings on your laptop
Add a Bluetooth device on your laptop
Select your AirPods to pair
Tools and requirements
A pair of AirPods
A Windows laptop with Bluetooth connectivity
Step by step guide FOR WINDOWS LAPTOPS
1. Put your AirPods or AirPods Pro in pairing mode
If it's the first time connecting your AirPods or they aren't currently paired with any device, you simply have to open the case to put them in new pairing mode.
If they've already been paired, find the pairing button on the rear of the case (or the Noise Control button if you have the Max), and press and hold it until you see the status light flash white.
That flashing white light indicates that it's in new pairing mode.
2. Open Bluetooth settings on your Windows laptop
Open Settings > Bluetooth & devices > Devices on your Windows laptop. Or simply type "Bluetooth" in the Search Bar next to the Windows icon and select "Bluetooth and other devices settings" to open it quicker.
3. Add a Bluetooth device
In that window, find the option that says "Connect a new device" and tap Add device. A small window should appear, allowing you to choose the type of device you want to add. Select Bluetooth.
This will give you a list of devices that are available and in pairing mode.
4. Select your AirPods to pair
If your AirPods are in pairing mode, it should appear in the list of devices. Simply select it from the list, and wait for it to successfully connect. This shouldn't take more than a second or two.
Final thoughts
Sometimes, even when your AirPods have successfully connected with your laptop, Windows may not automatically select it as the primary sound output.
To make sure that the AirPods are selected, tap on the Sound and speaker icon on the right-hand side of the Windows Taskbar. Doing so will bring up the Quick settings panel where you'll find the Volume bar and the Select a sound output icon next to it.
Tap the Select a sound output icon then select your AirPods from the list if it's not already. This will ensure that any audio from your Windows laptop will come through those AirPods.
You might also like
Get daily insight, inspiration and deals in your inbox
Get the hottest deals available in your inbox plus news, reviews, opinion, analysis and more from the TechRadar team.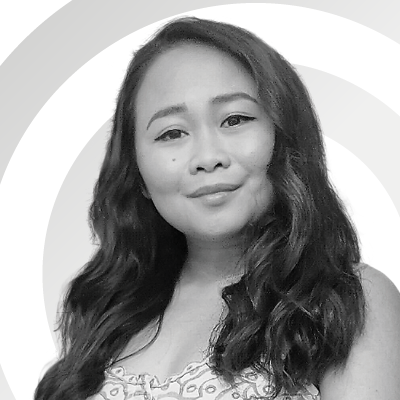 Computing Reviews and Buying Guides Editor
Michelle Rae Uy is the Computing Reviews and Buying Guides Editor here at TechRadar. She's a Los Angeles-based tech, travel and lifestyle writer covering a wide range of topics, from computing to the latest in green commutes to the best hiking trails. She's an ambivert who enjoys communing with nature and traveling for months at a time just as much as watching movies and playing sim games at home. That also means that she has a lot more avenues to explore in terms of understanding how tech can improve the different aspects of our lives.