Black Friday ads took much longer to arrive this year, thanks to retailers stringing out "early Black Friday" deals throughout the month of November. Thankfully, with Black Friday just over a week away, we're starting to see the final ad scans for the main event on Friday, November 27.
In previous Black Fridays, retailers leaked their own Black Friday doorbusters early to generate hype. That didn't happen this year; instead, companies have been slowly releasing weekly ads, so that customers wouldn't look ahead to the 27th and decide to skip their current deals.
Below are all of the Black Friday 2020 flyers we've seen thus far, along with the deals hubs where retailers are eking out information. We'll continue to update this list with more ads as they arrive, or you can check out our deals hubs for retailers like Target, Walmart, Best Buy and others for the early deals available now.
The Best Buy Black Friday newspaper ad for 2020 is linked above, or you can check the live preview (opens in new tab) of the ad, where you can check your category of choice and bookmark deals for later. Out of what's available, here are some particular categories and deals to watch:
Savings on great laptops: (opens in new tab) You'll be able to save $500 on the HP Spectre x360 (a 5-star editor's choice in our review), $250 on the TechRadar-recommended HP Envy x360, at least $200 off the MacBook Air and Pro, and hundreds off several other excellent devices. We recommend checking the full list for your computer of choice.
Game software deals: (opens in new tab) You may not see deals on the newest consoles, but the best recent games have some of their lowest ever prices: Last of Us II and Final Fantasy VII Remake for $29.99, $27.99 for the 2021 series of EA sports games, and $19.99 for Star Wars: Squadrons and Red Dead Redemption 2, among many others.
Major smartphone savings (opens in new tab): Black Friday is absolutely the time to upgrade your current phone. You'll save up to $750 on a Samsung Galaxy S20 or Note20 depending on your provider, or save up to $400 on unlocked Samsung, Pixel or Motorola phones.
You can also check our Best Buy Black Friday deals hub for the best pre-event deals.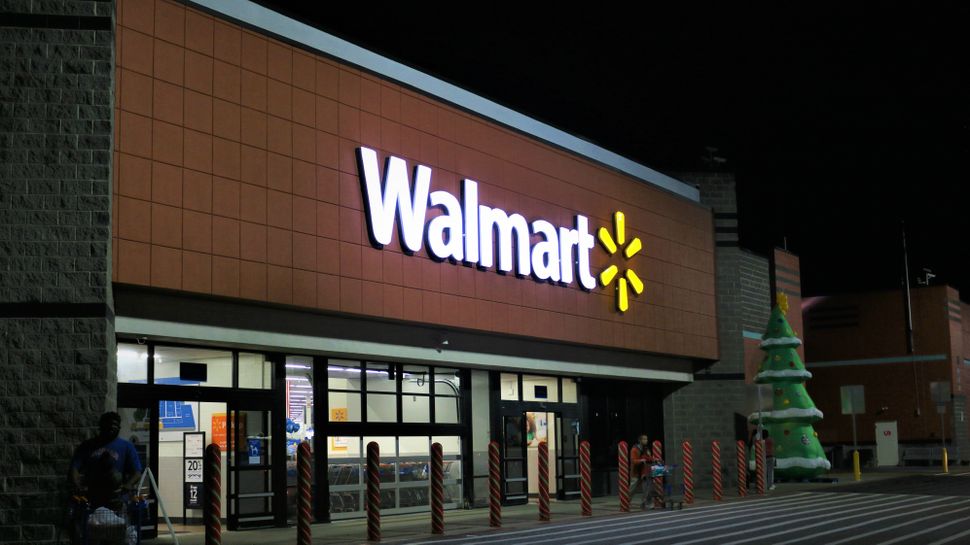 Walmart has released weekly pre-Black Friday ads all month, with the latest ad for November 11 (opens in new tab) showing deals that are available right now. Plus, we know its in-store hours for Black Friday. But we were excited to see the final Black Friday ad (opens in new tab) unveiled for online and in-store deals starting on Wednesday, November 25. Some of the best deal categories we've spotted are below:
LOTS of video game discounts: (opens in new tab) You'll find popular Switch games like Link's Awakening, Fire Emblem: Three Houses, Luigi's Mansion 3 and Super Mario Maker 2 for just $30; tons of recently released games for cheap like Resident Evil III Remake for $20 and Watch Dogs: Legion for $30; and a promise of the Xbox Series X and PS5 being in stock, though they'll be selling at full price.
Gadget deals: (opens in new tab) Walmart is hyping up discounts on popular Apple gear like the Apple Watch Series 3 for $60 off and AirPods Pros for $50 off. You'll also find discounts on Fitbit fitness bands, Beats Solo3 wireless headphones, Roku and Chromecast streaming dongles, and the Google Nest Hub.
Budget laptops: (opens in new tab) Early Black Friday ad deals show cheap Chromebooks and HP laptops for hundreds of dollars off, and its laptop deals page hints at discounts on the Lenovo IdeaPad, Microsoft Surface 3 and several gaming laptops.
While you wait, you can also check out our Black Friday hub for early Walmart deals available now.
Target Black Friday ad
We don't have an official Target Black Friday ad as of yet, though Target already has a Black Friday deals hub (opens in new tab), and has announced (opens in new tab) which categories of deals it will focus on every week. Here's what to expect out of the big red retailer this year:
Headphones, appliances and TVs: (opens in new tab) From November 1–7, Target has some deep cuts on electronics, such as $300 off a 70-inch 4K LG TV, $175 off Beats Studio3 Wireless headphones and Amazon speakers and security cams at the same prices you saw during Prime Day.
Kitchen appliances and Beauty products: (opens in new tab) Starting November 8, Target will focus on 'Kitchen favorites and floorcare', which we're assuming means some major cuts off of Instant Pots and vacuum cleaners. Then, starting November 15, Target will have more deals on Electronics (too broad to predict there) and Beauty and Apparel, which could cover everything from designer clothing to Sonicare toothbrushes.
Video games and consoles: (opens in new tab) During the real Black Friday week starting on the 22nd, Target will focus on 'Toys, Kitchen, Floorcare and Electronics, including video games and select consoles.' We'll likely see deals on Baby Yoda merch, air fryers, and obviously the Nintendo Switch.
If you want help picking the best live, early Black Friday deals, we have a whole page full of our favorite Target discounts available now.
All the other Black Friday Ads and deals hubs
More and more companies are skipping print-based ads in favor of deals hubs and daily deals that keep customers guessing. But thankfully, with just a few days left until the big deal holiday, we've finally started to spot the Black Friday ads we've been waiting for.
Below, we're keeping a list updated with all of the latest information from our favorite retailers. You'll either find links to Black Friday ads, or links to their deals hubs where you'll find the latest information.
Black Friday Ads:
Black Friday deals hubs: