Amazon has always been the best places to pick up deals on technology and much more, and that's especially true on Black Friday and Cyber Monday for 2018. For one thing, Amazon almost single-handedly made Cyber Monday a thing, just as the company popularized online shopping.
Although Black Friday and Cyber Monday are a month away, it never hurts to be prepared for the biggest holiday weekend of deals. With that in mind, we'll go over how you can take advantage of Amazon's best deals on Black Friday and Cyber Monday, what were the biggest discounts last year and what we expect will see a flash sale this year.
When to get the best deals at Amazon on Black Friday / Cyber Monday
Although Black Friday lands on November 23 this year, with Cyber Monday to follow on November 26, we fully expect holiday deals to appear on Amazon well before then.
Last year, Amazon held a full week of deals ahead of Black Friday christened the deals of the day that began on November 17. Knowing that we expect Amazon will run a similar, if not identical, promotion starting on November 16 this year.
How to get the best deals at Amazon on Black Friday / Cyber Monday
While it's tempting to smash that 'buy now' button as soon as you see anything on sale, you should think twice about almost every purchase you make around Black Friday and Cyber Monday.
For deals appearing in the days leading up to Black Friday, it's actually better not to spend your money until later. You'll often find the same products that were on sale the week ahead of Black Friday with even bigger discounts after the event actually kicks off.
Amazon often starts throwing down the biggest discounts as soon as everyone is done with their Thanksgiving dinner at roughly 8pm ET / 5pm PT on Thursday, November 22. Then the deals only get better when Black Friday actually starts.
At this point, the race is on. Black Friday discounts will end at 12:00am PT sharp on Saturday, November 24th and products on sale will often run out of stock well before that. This is especially true of Lightning Deals, that often slash prices with even more significant discounts, but usually only last for a few hours (or until they're sold out).
We'd also recommend signing up for Amazon Prime, if you're not a subscriber already. Now this doesn't necessarily have to cost you a dime as you can sign up as a new user – if you've never been an Amazon Prime subscriber before – to get a whole month for free.
Best of all you also gain access to all of Amazon's services – such as the Prime Video streaming and the Kindle eBook lending library – for the month on top of free expedited shipping with most orders.
Of course, we at TechRadar will be scrubbing Amazon for the best deals, so you don't have to trudge through Amazon's entire online catalog to find the lowest prices over the Black Friday and Cyber Monday period.
We'll also be closely monitoring other retailers like Walmart, Jet, Newegg and Dell for the best deals around the web. If you're looking for deals on specific products and product types, we'll be tracking topics like the best PS4, laptop and TV deals, cameras plus many many more.
5 best deals at Amazon last year
Just how good are Black Friday and Cyber Monday, well let's take a look at some of the best deals from last year. Just remember that these are from last year and the discounts are no longer valid.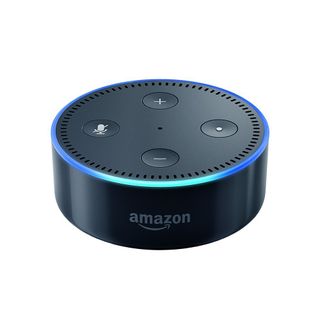 Amazon Echo Dot was $29 (usually $49)
Google may have a cheap speaker deal, but Amazon is price matching with its own mini Alexa speaker, hoping you'll either put in in every room in your house buy it as a cheap gift.View Deal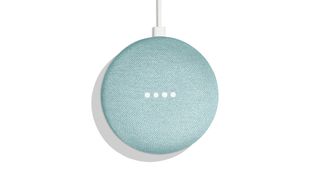 Google Home Mini + $10 gift card was $29 (usually $49)
Google's affordable smart assistant has gotten a huge price cut for Black Friday, making it one of the most affordable standalone smart assistant devices around. B&H has both the Chalk and Charcoal colors on sale for this price.View Deal
Nikon D3400 DSLR + two lenses was $496 (usually $996)
Entry level camera though it may be, there's a lot to like about the D3400, including its beautiful compact body and big battery life. With two lenses thrown in, this deal for 50% off at Amazon is nearly too good to pass up, photogs.View Deal
$50 off Sony PS4 Pro + Star Wars – was $399 (usually $449)
Move over, PS4 Slim. The PS4 Pro is the more powerful version of Sony's new console. Plus, it comes with Star Wars: Battlefront 2.View Deal
iPad Pro 9.7-inch was $399 (usually $729)
The iPad Pro is such a popular Cyber Monday deal because Apple discounts are rare. Well, get ready for a big one from eBay. It's last year's 9.7-inch Pro tablet with WiFi and 3G cellular that's still on sale.View Deal
5 Amazon deals predictions for 2018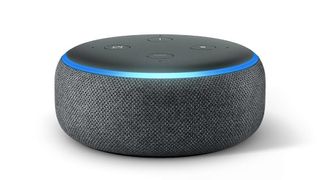 New Amazon Echo devices
Earlier this September, Amazon launched a bevy of devices including an Echo Show 2nd gen, new Echo Dot, Echo Wall Clock and even an Alexa-powered microwave. We expect some, if not all, of these devices to go on sale for Black Friday and Cyber Monday.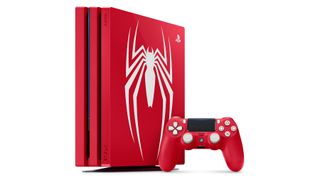 Game console uber sales and bundles
The Xbox One X and PS4 Pro might still be relatively new consoles, but they're already approaching their sunset days with Sony president confirming the development of a next-gen console. With this in mind, we suspect, we'll see some of the deepest discounts on the Xbox One X and PS4 Pro this Black Friday and Cyber Monday, along with some truly awesome bundles for each console.
Deeply discounted DSLR cameras
This year basically every camera company announced a new full-frame mirrorless camera. While it's unlikely discounts will develop for these new models, you'll probably see older DSLRs and other crop-sensor cameras go on their biggest sales yet.
Lots of 4K TVs
4K TV sales were an essential part of Black Friday and Cyber Monday 2017, and we so no reason for that to change this year. If anything, we suspect there will be even better deals this year to sell off Amazon's old inventory and discounts on models from this year.
Smart home devices for days
Amazon isn't the only one who announced new smart home devices this year. There are plenty of products we can see going on sale soon such as Google's newly announced Home Hub and the multitude of smart speakers out there.
Reasons to choose or avoid Amazon
Although Amazon is still regarded to be the world's biggest e-tailer, its become a hardware maker in its own right. This becomes evidently clear on when Echo and other Alexa-powered devices are given prominent placement on Black Friday and Cyber Monday – or worse, they were the only thing you could buy on Amazon Prime Day when its servers were overtaxed.
Amazon might be a great source of deals on Black Friday and Cyber Monday, but the company also has a vested interest in selling its own products first. So you may find less impressive deals on products for which Amazon makes a direct competitor.
The way Amazon reserves it's best deals and Lighting Deals for Prime Subscribers is also a huge turnoff, especially if you're not able to take advantage of the 30-day free trial. Unfortunately, getting Prime shipping with your purchases is almost essential at this time of year when everyone and their mother is making online purchases.
Stick with TechRadar to get the best deals
We can't predict what products will go on sale with perfect accuracy, but we'll be tirelessly updating this article for the latest deals, bundles and other discounts you shouldn't miss from Amazon on Black Friday and Cyber Monday.
If you want to keep an eye on the best deals, we'd whole heartily recommend following TRDeals on Twitter plus you can enter your email address below to join our mailing list so you'll get all of the information ahead of the Black Friday deals later in the year.