Best OSN TV shows and movies: what to watch this month
The best movies and TV shows on OSN, as of May 2022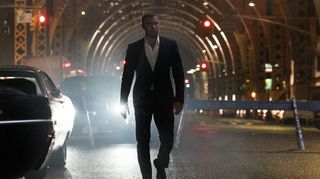 (Image credit: Showtime)
Need some recommendations of what to watch on OSN this month? We've rounded up some of the best movies and TV shows to watch this month, so you've got a great selection to choose from – whether it's originals from HBO, Disney+ or Paramount+.
Interested in finding out the best new movies and shows across cinemas and all streaming services? Check out our weekly guide on what to watch or subscribe to our newsletter to have it delivered to your inbox.
Whether you're into drama, comedy, or just want something to relax on the couch and enjoy, there's something here for everyone. And with new movies and TV shows being added every month, we'll be updating this list every month with the best content to enjoy on OSN.
Starting this month, OSN will be offering an industry-first guarantee that will bring exclusive content on its platform every single day. This means that you can expect something new to watch every 24 hours on OSN.
This month, they have an excellent post-Ramadan line-up that features some of the best new series from Peacock and HBO. Highlights this month include the drama The Time Traveller's Wife and drama Conversations with Friends. Fans of the show Ray Donovan fans can also look forward to the new movie that will wrap the series in a spectacular fashion.
Here's what's coming to OSN this May
Girls5eva
This series features a one-hit-wonder girl group from the '90s that find themselves back in the spotlight when a new artist samples their song in his latest single. Executive produced by Tina Fey, this musical comedy series explores the high and lows of fame and showcases its serious and humorous sides.
Girls5eva is streaming on May 6th
The Time Traveller's Wife
This HBO adaptation of the hit book and movie stars Theo James and Rose Leslie as lovers Clare and Henry, whose love for each transcends through time – literally. When Clare decides to marry Henry, she has to deal with his frequent absences due to his genetic condition that causes him to time travel unexpectedly.
The Time Traveller's Wife is streaming on May 16th
Conversations with Friends
This series is based on the debut novel of Sally Rooney, published in 2017. It tells the story of two young college women, Frances and Bobbi, that start a relationship with an older couple set against Dublin's literary scene.
Conversations with Friends is streaming on May 16th
Hacks
A legendary stand-up comedian and a comedy writer join together in an unlikely team-up to make themselves relevant again. With a wave of competition that threatens their careers, the two must deliver fresh material and learn their differences to survive in the industry.
Season 2 is streaming on May 13th
Angelyne
Emmy Rossum plays the famous billboard queen Angelyne, and the series explores the out-of-this-world curves that made her famous in the 1980s. She went on to be a punk rocker, but her 200+ billboards are what solidified her as a self-made pop culture icon.
Angelyne is streaming on May 20th
Ray Donovan: The Movie
Fans of the hit series can look forward to the wrap-up film starring Liev Schreiber. It follows the event of season 7 and will tie up all the loose ends of the original series, which you can also stream on OSN+.
Ray Donovan: The Movie is streaming on May 12th
Snake Eyes: G.I. Joe Origins
This prequel tells the story of Snake Eyes when he was welcomed by an ancient Japanese clan called the Arashikage. There, he learns the ways of the ninja warrior, and while he finally has found a real home, his dark secrets threaten to push away those who are close to him.
Snake Eyes: G.I. Joe Origins is streaming on May 27th
Check out these other amazing picks as well, streaming only on OSN
Loki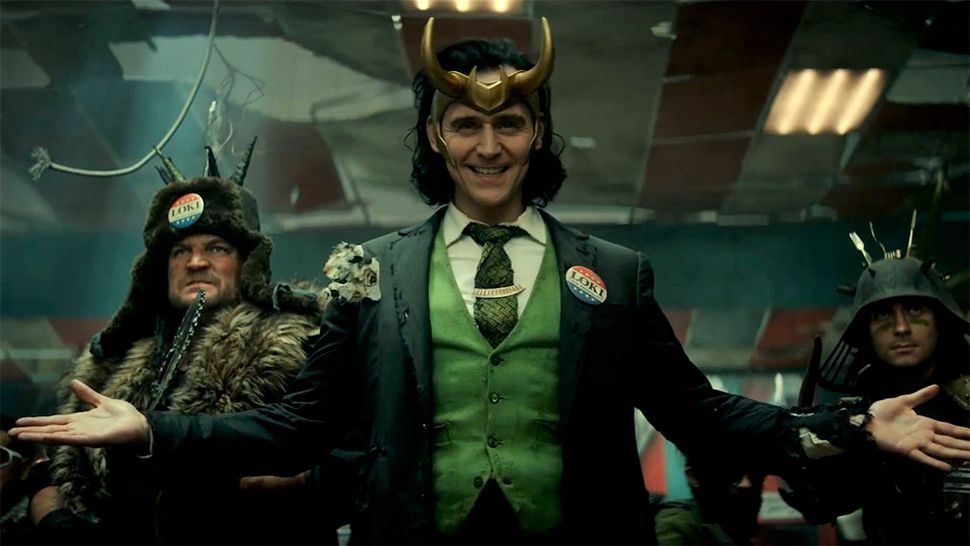 Disney's latest powerhouse in the Marvel universe comes with Loki, which features Tom Hiddleston reprising his role as the mischievous god.
The Loki in this series is the one who escaped with the Tesseract shortly after the events of The Avengers – in an alternate timeline, as depicted within Avengers: Endgame. In this show, Loki falls afoul of the Time Variance Authority, including Owen Wilson's Mobius (who looks more like John Slattery from Mad Men, here). He's taken into custody, and the Tesseract is confiscated.
In messing around with this power, Loki has caused damage to the fabric of time, splitting it off into different realities. The TVA is essentially pressuring Loki into helping them fix the mess he's made. There's a lot to unpack in this show, and Marvel fans are definitely in for a treat with Tom's performances.
Scenes from a Marriage
A chronicle of the years of love and turmoil that bind a relationship these days, this series follows a contemporary American couple. Set to premiere exclusively on September 13th with weekly episodes, the limited series explores the experiences of Jonathan and Mira as individuals and as a couple, with their strong, and sometimes contrasting, feelings.
The Good Doctor
This series follows young surgeon Shaun Murphy, who is on the autism spectrum with savant syndrome, using his extraordinary medical talents at St. Bonaventure Hospital's surgical unit. The Good Doctor will release on OSN on September 28th, the same time as the US and worldwide release.
The Mandalorian
The Mandalorian is a breakout hit, and deservedly so. This expensive-looking show has unleashed Baby Yoda upon us – which is a true gift. Iron Man director Jon Favreau created this series, starring Pedro Pascal (Game of Thrones' Red Viper) as a mysterious bounty hunter wearing the box-of-tricks armor first made famous by Boba Fett. Episodes rarely exceed 40 minutes in length, which is a blessed relief in this age of bloated streaming dramas. Its second season is particularly strong, offering high-end fan service alongside terrific new Star Wars stories – we called it the best TV show of 2020, and for good reason.
Brooklyn Nine-Nine
The show follows lives of an eclectic group of detectives in a New York precinct, including Detective Jake Peralta who has been enabled - if not indulged - his entire career. That is, until the precinct gets a new commanding officer, and everything gets turned on its head. This iconic show came back for its final season this year, which you can watch right here on OSN.
Sex And The City
There isn't a show more iconic than Sex And The City, which follows four women navigating their lives in NYC. Through career breaks, relationships, breakups, and scandals, the four friends always have each other to fall back on, with plenty of laughter along the way.
Veep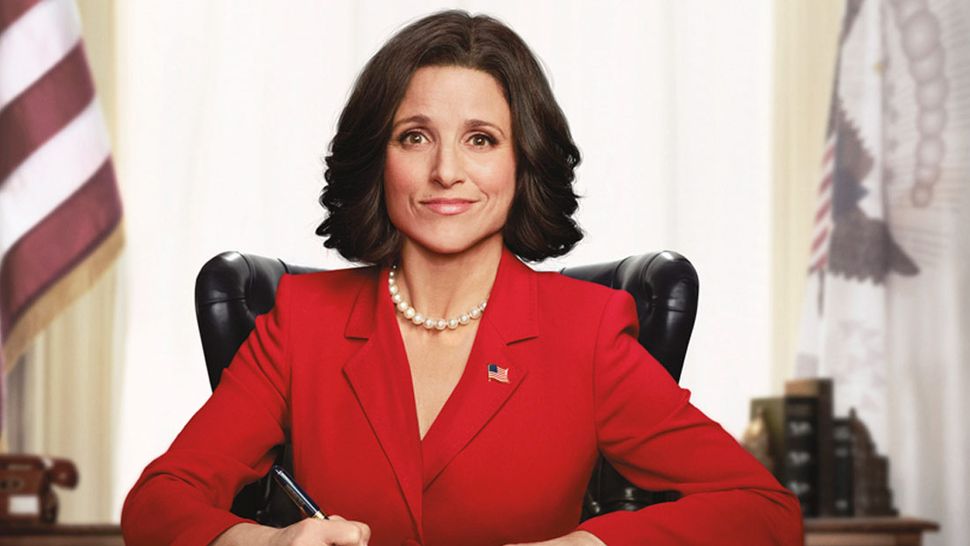 Senator Selina Meyer dreams about becoming the Vice President of the United States, but soon discovers that the job is nothing like she expected. This comedy drama features an incredible cast of often bumbling characters that come together to paint a grim picture of what may actually happen behind the doors of The White House.
American Horror Story: Double Feature
A struggling writer, his pregnant wife, and their daughter move to an isolated beach town for the winter. Once they're settled in, the town's true residents begin to make themselves known. The latest season from Director Ryan Murphy is a true testament to the iconic horror and suspense that has made the show so compelling to watch.
Arrival
A linguist works with the military to communicate with alien lifeforms after twelve mysterious spacecraft appear around the world.
John Wick: Chapter 3 - Parabellum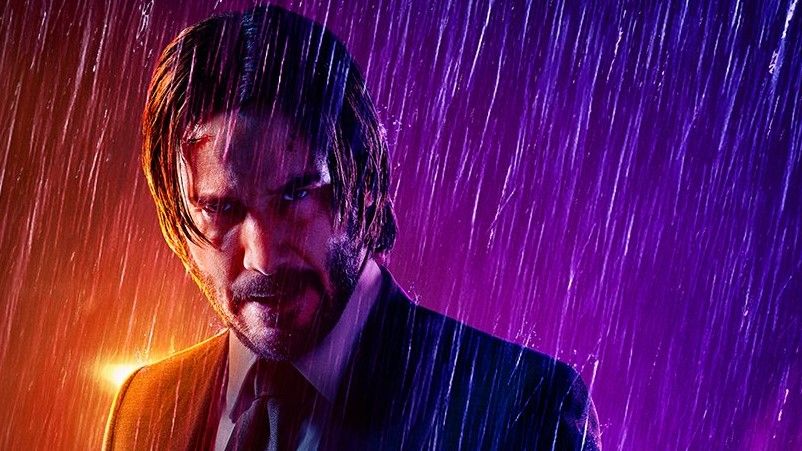 Super-assassin John Wick returns with a $14 million price tag on his head and an army of bounty-hunting killers on his trail.
Sonic The Hedgehog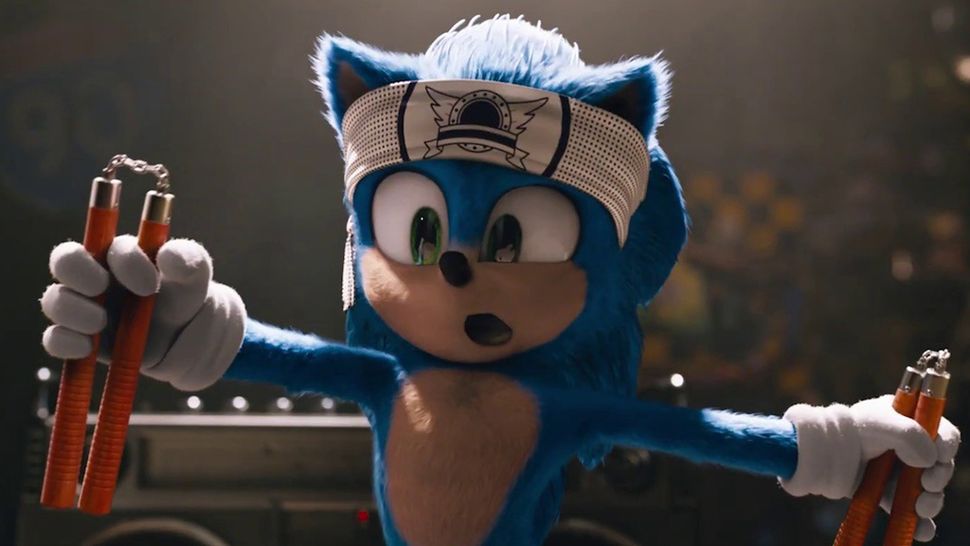 Based on the global blockbuster videogame franchise from Sega. Sonic and his new best friend team up to defend the planet from the evil genius Dr. Robotnik and his plans for world domination.
Sign up to receive daily breaking news, reviews, opinion, analysis, deals and more from the world of tech.