Westone AM Pro X in-ear monitors promise audiophile sound for more than musicians
The trio of in-ear monitors gives wearers 'StageSense' to read the room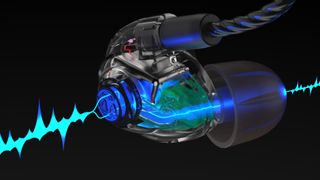 (Image credit: Westone Audio)
You might think in-ear monitors are only useful for musicians onstage, but Westone Audio's trio of new earpieces could change your mind – and improve your listening experience.
Westone Audio is a name that's cropping up in audiophile circles with increasing regularity – see the Westone Mach 70 in our best wired headphones buying guide. Funnily enough, Westone Laboratories Inc. was actually founded in 1959, in Colorado, USA. The audio specialist's earpieces have long been used in hearing healthcare and the professional musician market – but I believe this latest slew of in-ear monitors is not just for pro musos.
The range consists of the AM Pro X 10 (single driver), AM Pro X 20 (dual driver), and AM Pro X 30 (triple driver) models, and while they are designed for stage musicians who want to get the most from their performance, I see multiple benefits for the audiophile listener.
So let's get into it: Westone tells us its patented StageSense technology "combines passive ambient sound with the monitor mix, giving musicians and performers control of their environment". So, singers should be able to enjoy the full-range frequency response from their in-ear monitor signal, hear and feel their surroundings and engage with their band and the crowd like never before.
How is this different to current options? Typically, performers have had to choose between a dedicated in-ear monitor mix or an ambient experience. Now, you can hear and feel the energy and input from the audience, fellow performers and the stage, together with the audio clarity, frequency response and punch that only an in-ear monitor can provide.
The passive StageSense filter system, built into the housings on all AM Pro X models, promises linear attenuation, reducing external ambient noise by 10dB and (hopefully) leaving the user with a clear sense of their immediate environment without jeopardising audio quality.
Of course, the AM Pro X range will appeal to sound engineers, artists and musical performers within a range of environments (think small clubs, large venues, rehearsal rooms, churches) but I think there are more general-use settings, too – and wider customer appeal.
Opinion: Westone AM Pro X in-ears have much wider appeal than the professional muso circuit
Westone has been a player in in-ear stage monitor tech for close to four decades (the firm created the first custom stage monitors, used in collaboration with some of the biggest artists at the time, including Rush and Def Leppard) so when a series of universal IEMs boasting "patented StageSense technology" is unveiled, it's worth paying attention.
Westone Audio uses advanced balanced-armature technology designed in-house for its multiple-driver configurations, along with that StageSense filter system to promise users a carefully balanced mix of audio and feedback from the audience and fellow performers on stage.
If you enjoy a game of Spot the IEMs at gigs (just me?) you'll know that Shure's SE215 Pro and splendid SE535 Sound Isolating Earphones dominate the market. You'll also know that the SE215 Pro are largely identical to the standard Shure SE215 but with a mic and in-line remote in the cable, rather than an audio-only wire. The thing is, these IEMs' USP is the isolation or elimination of ambient sound – the SE215s boast the ability to nix around 90% of ambient noise; the SE535 promise to reduce sound by 37dB to prevent hearing damage. But what if you want to hear the crowd clapping and singing along in the mix? What if you want to hear your drummer whoop and holler?
The casual listener in the coffee shop may also want the supreme detail, separation and clarity afforded by an in-ear design at the same time as listening out for their flat white too, no? My days onstage may be numbered, but this type of offering in smaller venues, on smaller stages (every career dwindles, people) certainly appeals to me personally. And a wired setup still offers the kind of sound quality a Bluetooth connection cannot match – no, not even the best wireless earbuds. Not yet, anyway…
Prices? Of course: The Westone AM Pro X 10 are now available, retailing for $249.99 / £249.99 / €279.99. The AM Pro X 20 have an MSRP of $399.99 / £379.99 / €429.99 and the AM Pro X 30 sell for $479.99 / £449.99 / €514.99 – not cheap when you consider the SE215 Pro go for $99. Then again, the Shure SE535 go for $449, so we're within the same ballpark.
I cannot vouch for those StageSense claims, yet. But do keep an eye on our best wired headphones buying guide.
Get daily insight, inspiration and deals in your inbox
Get the hottest deals available in your inbox plus news, reviews, opinion, analysis and more from the TechRadar team.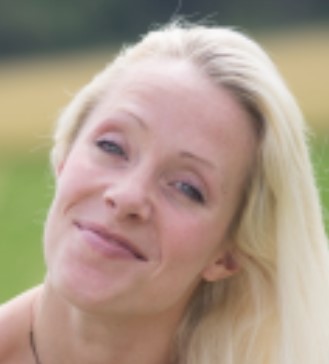 Senior Audio Staff Writer
Becky is a senior staff writer at TechRadar (which she has been assured refers to expertise rather than age) focusing on all things audio. Before joining the team, she spent three years at What Hi-Fi? testing and reviewing everything from wallet-friendly wireless earbuds to huge high-end sound systems. Prior to gaining her MA in Journalism in 2018, Becky freelanced as an arts critic alongside a 22-year career as a professional dancer and aerialist – any love of dance starts with a love of music. Becky has previously contributed to Stuff, FourFourTwo and The Stage. When not writing, she can still be found throwing shapes in a dance studio, these days with varying degrees of success.