With features for days, not to mention excellent battery life, the Atlantic Technology TWS1 have a lot going for them. They sound very good with a healthy helping of bass, and they have a mostly comfortable fit. The active noise cancellation and call quality are both a bit underwhelming, unfortunately. Outside of that, they're worth considering over other options in the price range, especially if you like some of their more unique features.
Pros
+

Incredibly feature-rich with some unique options

+

Fantastic battery life and fast charging

+

Mostly good fit and comfort

+

Good if bass-heavy sound
Cons
-

Active Noise Cancellation is underwhelming

-

Call quality is just okay

-

Ear fins can get uncomfortable
Why you can trust TechRadar We spend hours testing every product or service we review, so you can be sure you're buying the best. Find out more about how we test.
Atlantic Technology TWS1: Two-minute review
The Atlantic Technology TWS1 are solid earbuds entering not only a crowded scene, but at the most crowded price point. This is, incidentally, where you'll typically find the best balance of value to performance. The question is not whether the TWS1 are good or not, because they are. Instead, the question is whether they offer something unique that would make you want to pick them over any number of competitors, since Apple, Sony, Jabra, Beats, and others all make interesting earbuds in the $200 range.
The short answer is that, yes, the Atlantic Technology TWS1 are different enough from the pack to merit consideration. They come with as many features as I've seen elsewhere, both performance and convenience-related. And, the crux of whether the TWS1 are right for you will mostly come down to which features you care about.
That's because they offer the kind of sound quality that may not beat the best earbuds out there, but are certainly as good as most of them. And, the comfort is pretty decent as well, with one small caveat that I will discuss later. So, then why this over something like the Samsung Galaxy Buds2 Pro?
It won't be for the active noise cancellation, as that's the one included feature that doesn't impress (to be fair, it's average). But, beyond that, they come with a stellar Transparency mode, powerful EQ as well as an AI-generated personalized EQ profile, a Burn-In tool, multi-point connectivity… well, you get the point. There's a lot here. And almost all of it, except the ANC, make for a compelling argument for the Atlantic Technology TWS1.
Atlantic Technology TWS1 review: Price & release date
First available: February 2023
$189 / about £151 / about AU$282
Having hit the market in February of 2023, the Atlantic Technology TWS1 not only entered a crowded market of true wireless earbuds, but did so at probably the most crowded price point. With a price tag of $189 / about £151 / about AU$282, they're directly competing with the non-Pro Apple Airpods, the Beats Fit Pro, and flagship models from Jabra, Google, Samsung, and many others. There are a lot of options in the mid-range right now.
In terms of features, comfort, and performance, they actually stack up quite nicely with the competition as they sound good, have a boatload of features with many of them being unique, and are relatively comfortable though that comes with a caveat we'll discuss later. The active noise cancellation is going to be a bit underwhelming compared to some of the other options out there. If there is any issue when it comes to the TWS1 in terms of price and availability, it's the fact that they only seem to be available in the US and Canada at the moment.
Atlantic Technology TWS1 review: Specs
Swipe to scroll horizontally
| | |
| --- | --- |
| Drivers | 7mm titanium-coated |
| Active noise cancellation | Yes |
| Battery life | 9 hours (earbuds) 35 hours (with case) with ANC on |
| Weight | 5g per earbud, 49g case |
| Connectivity | Bluetooth 5.3, USB-C |
| Waterproofing | IP67 |
| Other features | AI tune, Burn-In tool |
Atlantic Technology TWS1 review: Features
Okay noise cancellation and very good transparency mode
AI Tune takes experience to the next level
Exceptional battery life
The TWS1's app provides a ton of features. You can turn on in-ear detection and multipoint connectivity, both of which work very well, with the latter being fairly easy to set up. And that's just the tip of the iceberg.
Where you'll most likely spend the most time adjusting, as I did, is in the Ambient Sound Control section where you can adjust both active noise cancellation (ANC) and transparency mode. At the top of the Ambient Sound Control screen there's a "Transparency Boost Mode" toggle that does exactly what it says it does and boosts the transparency mode to be even louder.
Below that is a slider that goes from 0 to 20 to either engage transparency or ANC. Instead of turning one or the other on as with other apps and earbuds, you slide all the way to the left or 0 for full transparency mode and all the way to the right or 20 for full ANC. Essentially, you can adjust how much transparency or noise cancellation you want incrementally, though the closest thing to off is just setting the slider at 10.
Underneath the slider are more options to fine-tune. Transparency mode has "Balance," "Talk," and "Training," while ANC has "Comfort," and "Traffic" (they will appear automatically as the slider is moved towards one extreme or the other). As far as I can tell, these essentially EQ their respective mode. Talk, for example, only boosts the mid-range of the transparency mode where the voice sits so you can hear someone clearly without boosting the low or high frequencies.
While all the fine-tuning is a nice addition, and far beyond anything I've seen elsewhere, what matters most is the application of both the ANC and transparency modes. The transparency mode works very well. I can hear street noise or a TV quite easily while listening to music as long as the volume isn't maxed out. And I appreciate the flexibility of those adjustments, whether by the slider or the preset modes.
The ANC, however, is average. It still works by reducing mostly low-end information and doesn't have quite that sucking feeling that many ANC modes have. But plenty of mid-range and higher frequency ambient sounds still bleed through, even with all the settings maxed out. If ANC is a major consideration for you, I would look elsewhere.
EQ is also available in the app by way of a 7 band EQ with significant boosting and cutting, though the app doesn't give any actual data on how far you can go or how much you're boosting and cutting. It also doesn't tell you at what frequencies. There are 9 presets including 2 customizable ones. On this page you'll find a very interesting and somewhat unique feature called AI-Tune, which tests your hearing to create a personalized EQ profile. The process takes about three minutes where you listen to tones through each earbud at different frequencies, and at the end the app recommends a unique EQ profile. While I've come across this kind of personalization before, I usually end up with EQ settings I don't like. What the app suggested actually sounded pretty good!
The Burn-In tool is another interesting and even more unique feature, which is strange as it's common practice for audiophiles to break in their headphones and speakers, just like you would break in a shoe. Considering that these earbuds do support the hi-res aptX Adaptive codec, this tool's inclusion may not be that surprising.
The Burn-In tool, accessible on the main page of the app, runs pink noise through the earbuds for 60 minutes. Of course, if you decide to listen to music on these consistently for a couple weeks, you'll probably end up breaking them in just the same. However, it's a nice addition for those that care and it certainly speeds up the process. Just don't wear the earbuds while it's going through the Burn-In process as some of the sounds can be unpleasant.
Lastly, battery life is one of those constant considerations when looking at earbuds. Here, the Atlantic Technology TWS1 does not disappoint. They last the advertised nine hours on a single charge, which I tested with the volume all the way up and active noise cancellation all the way on (but without the transparency boost engaged). Once I ran them down to zero, I gave them fifteen minutes to charge up and, instead of getting an extra hour of runtime, actually got closer to an hour and fifteen minutes. The charging case stores an additional 26 hours for a total of 35 hours of runtime before needing to find an outlet to charge the earbuds back up.
Atlantic Technology TWS1 review: Sound quality
Good, if somewhat bass-heavy, sound especially after Burn-In
Low latency with visual media
Call quality is decent but not exceptional
When it comes to any kind of headphones or earbuds, sound quality is going to be the most important factor. That's not to say that comfort, features, and price don't matter. However, if they don't sound good, you shouldn't spend your money.
How do the Atlantic Technology TWS1 fare? While they don't pack quite as much volume as some other earbuds I've tested, there's still plenty on tap, regardless of whether you plan on using these for the gym or a commute. I did regularly have them at 90% or higher, but could get more volume by using the EQ to boost the audio signal.
If you decide to grab the TWS1, I highly recommend using the Burn-In tool mentioned above as it does affect sound quality. Before using it, the sound signature was very bass-heavy, more so than something like the Beats Fit Pro, which I've also used in the past. The mid-range is fairly balanced, so it's not too muddy or hollow sounding. But the high-end is a bit dull and lacks detail. Since these earbuds have a 20 to 20kHz frequency range, I'm not surprised by that treble performance. While you can brighten the sound up a bit using the EQ, the audio won't be any more detailed.
However, using that Burn-In feature tames the low-end a bit and gives the high-end more presence, making the audio less dull (the mid-range is mostly unchanged). Though the TWS1 doesn't get any more detailed, the sound from these earbuds becomes more cohesive and pleasant. Quality-wise, I would say that they're on par with other earbuds in the same price range like the previously mentioned Beats.
Since these use Bluetooth 5.2, watching videos or streaming content doesn't suffer the way they do with some earbuds. That is to say, I don't experience any lag or latency between the video and audio source. I won't confirm nor deny that I tested this with Die Hart, but let's just say the words matched the lips. And, Kevin Hart is a fast talker.
When testing the Atlantic Technology TWS1's ability to make calls, I was able to hear those I called loud and clear. More importantly, they could hear me clearly. Now, my voice didn't come through as crisp as I would like, and my voice would get just a bit more echoey depending on how large of a space I was in, but it wasn't too distracting. Unfortunately, the earbuds didn't do much to minimize background noise, though that ambient noise would get a little quieter when I was talking.
Sound quality score: 4.5/5
Atlantic Technology TWS1 review: Design
Elegant and rugged
Smaller size makes for comfortable fit, earfins excepted
Lots of functionality via capacitive on-ear controls
The Atlantic Technology TWS1 might not come in fun or outrageous colorways, but their textured black with rose gold accents create a sense of elegance and luxury. Though they have a stylish aesthetic, they're built to withstand the elements with an IP67 rating. So, if you're looking for earbuds that can withstand a sweaty workout, something I personally tested, these will more than suffice.
And since the TWS1 are on the compact side, boasting smaller internals like 7mm Titanium-Coated drivers, they make for a secure fit. That smaller size results in a fairly comfortable fit as well that doesn't create a lot of in-ear pressure. They do come with ear fins for stability, which I found to negatively affect that comfort after extended periods of wearing. Four sets of comfort ear tips as well as three sets of boom tips are also provided.
The charging case matches the black with rose gold accent colorway, and is similarly on the smaller side. It is flatter and wider than many charging cases, almost like a small clamshell as opposed to the more pill-shaped types you find with a lot of earbuds such as AirPods. It charges using the increasingly standard USB-C port, and can also charge wirelessly using the Qi standard.
The Atlantic Technology TWS1 has capacitive on-ear controls. I personally prefer buttons as I've always found capacitive controls to require more precise presses and that's no different here. That said, since each side has three types of presses (double press, triple press, and long press), you have a lot of control at your fingertips without having to reach for your phone. Plus, you can remap each gesture in the app from a list of 11 possibilities.
Atlantic Technology TWS1 review: Value
Reasonably priced for what it offers
Has more unique features compared to competition
Performance matches the competition
When considering the Atlantic Technology TWS1 or any product for that matter, we have to look at it holistically. Is it worth the price tag when you consider the sound quality, comfort, and feature set? The short answer is yes. Again, there's plenty of competition here, so whether the TWS1 is right for you as opposed to something else comes down to what's most important.
These are good sounding earbuds that have enough tweakability to make them sound the way you want. They don't sound amazing, but that's the case with most earbuds in this price range. The Jabra Elite 7 Pro, for instance, are similar in a lot of ways and will set you back just slightly more at $199 / £199 / AU$299. But they don't come with the Burn-In tool, though there's something akin to the AI tune that isn't as well implemented. And for those asking that age-old earbuds question… yes, you have to pay up to $249 / £249 / AU$399 for the Apple Airpods Pro 2, though the AirPods Pro have spatial audio support, something you won't find with the TWS1.
The Atlantic Technology TWS1, then, are a good value proposition. They don't necessarily punch further above their weight than other earbuds in their class, at least the good ones, but they're more than worth the asking price.
Should I buy the Atlantic Technology TWS1?
Swipe to scroll horizontally
| Section | Notes | Score |
| --- | --- | --- |
| Features | Very strong feature set and extended battery life | 4.5/5 |
| Sound quality | Good but bass-heavy sound, with underwhelming noise cancellation | 4.5/5 |
| Design | Elegant look and comfortable fit, with configurable on-bud controls | 4.5/5 |
| Value | A good value proposition, with more features than competition | 4/5 |
Buy them if...
You want a boatload of features
With a Burn-In tool, AI tune for personalized EQ, and plenty of other features on hand, you'll be hard pressed to find other earbuds with as many audio-focused options to take advantage of.
You care about battery life
The TWS1 are one of the few sets of earbuds out there right now able to provide nine hours of battery life. They also have fast charging on hand as well as an additional 26 hours available in the charging case.
Don't buy them if...
Active Noise Cancellation is a priority
While the TWS1 comes with Active Noise Cancellation, it's the one feature that doesn't hit the mark. There are plenty of other options in the price range with stronger ANC.
You're on a budget
Though the price tag is in line with the competition, you can find decent earbuds with solid sound quality for much cheaper if you don't care about the features or long battery life.
Atlantic Technology TWS1 review: Also consider
Swipe to scroll horizontally
| | Atlantic Technology TWS1 | Bose QuietComfort Earbuds II | Apple AirPods Pro 2 | JLab Go Air Pop |
| --- | --- | --- | --- | --- |
| Price | $189 / £151 / AU$282 | $299 / £279 / AU$429 | $249 / £249 / AU$399 | $20 / £20 / AU$49 |
| Active noise cancellation | Yes | Yes | Yes | No |
| Quoted battery life | 9 hours (earbuds) 35 hours (with case) with ANC on | 6 hours (buds), 24 hours (with case) with ANC on | 6 hours (buds) 30 hours total (with case) with ANC on | 8 hours (buds) 32 hours total (with case) |
| Weight | 5.4g per earbud | 6.23g per earbud | 5.3g per earbud | 3.7g per earbud |
| Connectivity | Bluetooth 5.3, USB-C | Bluetooth 5.3, USB-C | Bluetooth 5.3, USB-C | Bluetooth 5.1, USB |
| Waterproofing | Yes, IP67 | Yes, IPX4 | Yes, IPX4 | No |
| Other features | AI tune, Burn-In tool | CustomTune technology | spatial audio | 3 EQ profiles |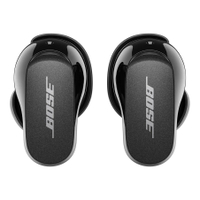 Bose QuietComfort Earbuds II
They're going to cost a bit more, but if you care about Active Noise Cancellation, then take a look at the Bose QuietComfort Earbuds 2. They might have average battery life and mediocre call quality, but they are best-in-class when it comes to ANC. Plus, they sound pretty darn good. Here's our in-depth Bose QuietComfort Earbuds 2 review.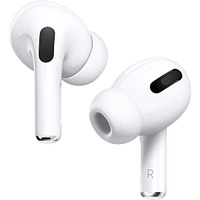 Apple AirPods Pro 2
The AirPods Pro 2 are great for iPhone users who want top-shelf noise-cancelling and transparency modes, along with very good overall sound quality. They're pricier than the Atlantic Technology TWS1, but not by much. Here's our in-depth AirPods Pro 2 review.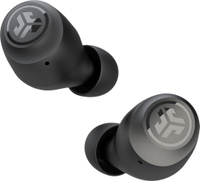 JLab Go Air Pop
If you're on a budget, you're going to have to skip most of the features out there. But you can still get surprisingly decent sound in a true wireless package, and the JLab Go Air Pop are proof. After all, they're only about $20 / £20. Here's our in-depth JLab Go Air Pop review.
How I tested the Atlantic Technology TWS1
Used as my main earbuds for a couple weeks
Tested all the various features
Listened to HiFi audio courtesy of Deezer as well as downloaded WAVs
To get a feel for the Atlantic Technology TWS1, I used them as my main earbuds for a few weeks including home use as well as jogging with them, not to mention that I also streamed video to see how they would hold up when synced to visuals. I also tested all the features that were included from the noise cancellation and transparency mode at their various settings to the Burn-In tool. In fact, I used them before and after the Burn-In feature to compare.

When testing, I listened to an assortment of genres to get an understanding of the sound signature and soundstage. And I used downloaded files, especially high quality WAV files, as well as Deezer streaming in HiFi mode for this review.

Having spent the last few years reviewing all sorts of audio gear, I've gotten a feel for what to look for and how to put a piece of kit through its paces to see whether it's worth the recommendation. And, I've spent even longer playing and listening to music critically.

First reviewed: June 2023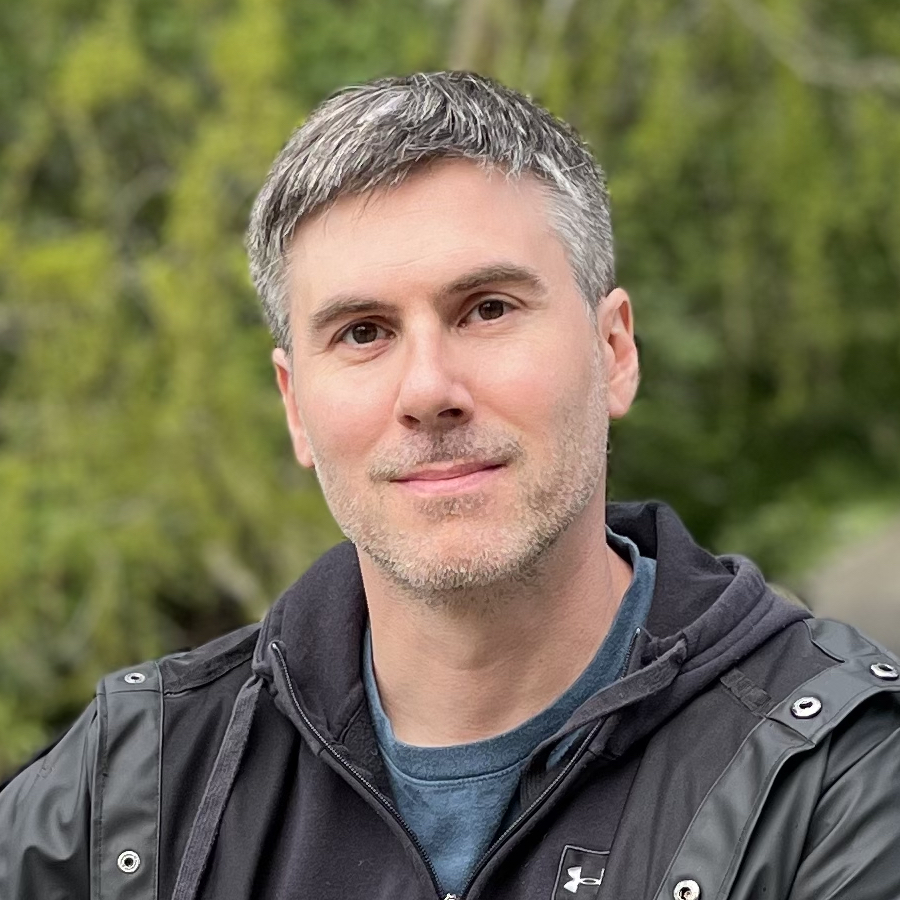 James Holland loves audio gear! So much so that he covers all the ins and outs, good and bad for Tech Radar and T3. Where does that so-called expertise come from? Not only is he a lifelong music-lover but he also works in the music industry and is a musician. When not testing headphones or listening to music, he loves to travel, rage at the latest PC games, and eat off-the-beaten-path but not too off-the-beaten-path food.