More Cyber Monday deals
Discover even more great deals in our Black Friday hub
More deals by product type
1. Laptop deals
2. 4K TV deals
3. Gaming deals
4. Nintendo Switch deals
5. PS4 deals
6. Xbox One deals
7. Smartphone deals
8. Camera deals
9. PC peripherals & components
More deals by retailer
1. Amazon Australia deals
2. Harvey Norman deals
3. JB Hi-Fi deals
4. Dell deals
5. Microsoft deals
6. eBay Australia deals
7. Mwave deals
Looking for the latest Microsoft console and computing deals? Keep an eye on our Aussie tech deals page for the most current discounts and savings.
Whether you're into desktop PCs, non-Apple laptops, or Xbox consoles, Microsoft has likely been a fairly large part of your life at this stage. With a series of products across the computing and gaming sphere, the company is offering up more exciting products each year.
There's the newest lineup of Surface Laptops, the Surface Pro range, and of course the beastliest console available right now – the Xbox One X – and there's a good chance we'll be seeing savings on all of these items and more for Black Friday 2018 (in fact, some of them are already discounted!).
On this page we'll cover all the bases and make sure that there isn't a deal you miss, whether it's the latest Surface Laptop 2 or an awesome bundle on the Xbox One X with a new game like Red Dead Redemption 2, we've got you covered.
Jump to Microsoft deals by category
Computing deals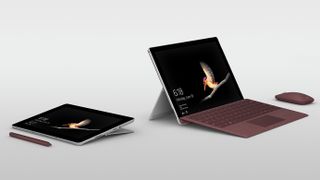 Microsoft Surface Go | was from $599 now from $498 (save up to $141)
Microsoft's answer to the ever-popular iPad is a powerful one, and if you're after the full-fat Windows experience then this is the tablet for you. For a limited time, the Wi-Fi versions of the Surface Go are both discounted, bringing the 64GB version dow to $498 (or $101 off) and the 128GB version to $698 ($141 off). Note that this deal is for the tablet only – the Type Cover and Surface Pen are still sold separately.View Deal
Surface Laptop 2 | from $1,198 (save up to $494.85)
Microsoft is currently discounting some of its flagship products, and the brand new Surface laptop 2 is among them. There are discounts on a few different configurations, for example you can save $500 on the kitted-out model with 16GB RAM, 512GB SSD, Core i7 CPU. Check out the different colours and configurations for yourself.View Deal
Surface Pro 6 | from $1,227.59 (save up to $431.85)
Released alongside the Surface Laptop 2, the latest edition of the renowned Surface Pro is the best of both the 2-in-1 and tablet worlds. The top model with a 1TB SSD, 16GB of RAM and an Core i7 weighs in at $2,940.15, but there's plenty of cheaper options if you lower some of the specs. View Deal
Surface Book 2 | from $1,799 (save up to $727.65)
Microsoft's Surface Book 2 is a true 2-in-1 computer, with a detachable 13-inch or 15-inch display, depending on your configuration. You can get up to 16GB RAM, 1TB SSD, and Intel Core i7 with the Book 2, and this top model will save you over $700 on the retail cost. Check out the other configurations while you're at it.View Deal
Asus ROG Strix GL503GE Hero Edition Gaming Laptop | $1,899 (save $500)
From Asus' Republic of Gamers range, the Hero Edition of the Strix GL503GE is an ideal solution for gamers on the go. The laptop is sporting an impressive spec-list, with an 8th-gen Intel Core i7-8750H, 16GB of RAM, a 256GB SSD and 1TB HDD, a GTX 1050Ti and a 15.6-inch Full HD display.View Deal
Asus ZenBook Flip UX370 13-inch 2-in-1 | $1,499 (save $500)
Somewhere between 2-in-1 and convertible ultrabook, this ZenBook Flip comes with an 8th-gen Intel Core i5 CPU, 512GB PCIe SSD, 16GB RAM, and other premium features like Harman Kardon audio and USB-C connectivity. For everyday users, creatives and light gamers, this is a portable powerhouse.View Deal
Razer Blade Pro 17-inch Gaming Laptop | $2,899 (save $500)
For the ultimate gaming ultrabook, trust the company behind the ultimate gaming peripherals. The Razer Blade Pro is $500 off at Microsoft at the moment and comes packing a 17-inch FHD display, Intel Core i7-7700HQ CPU, 16GB RAM, GeForce 1060 with 6GB RAM, 256GB SSD and 2TB HDD, and all in a sleek package.View Deal
Gaming Deals
Xbox One S bundle with four free games | was $499 now $279 (save $220)
If you've been hanging out to get into the world of Xbox One, then this is the perfect bundle offering to kick you off. With all Xbox One S bundles priced at just $279, you not only get the 1TB console along with a game of your choice. However, you also score four free additional games – Gears of War 4, PlayerUnknown Battlegrounds, Halo: The Master Chief Collection and Halo 5: Guardians, alongside your brand new Xbox One S.View Deal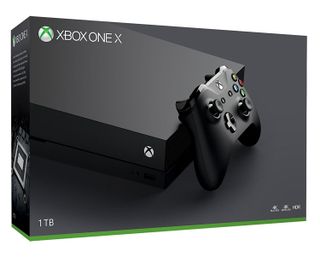 Xbox One X bundle with four free games | was $748.75 now $549
Want something a little more than the One S has to offer? How about the world's most powerful gaming console? Grab yourself the Xbox One X along with the bundled game, and four free games thrown in, including Gears of War, PlayerUnknown Battlegrounds, Halo: The Master Chief Collection and Halo 5: Guardians. That'll keep you busy!View Deal
Audio deals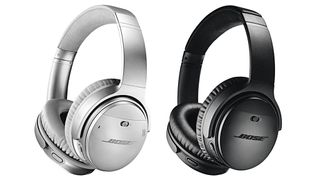 Bose QuietComfort 35 II | was $499 now $399.20 (save $99.80)
The best wireless noise cancelling headphones are definitely premium but Microsoft Australia's Black Friday offers will shave nearly $100 off the RRP of the Bose QC35 II cans. Available in both black and silver colour options.View Deal
Bose QuietControl 30 | was $449 now $359.95 (save $89.05)
Shut the world out with these excellent Bluetooth in-ear headphones, available for 20% off on the Microsoft Store. With a neckband for support, it's perfect for anyone who prefers something lighter than a set of cans.View Deal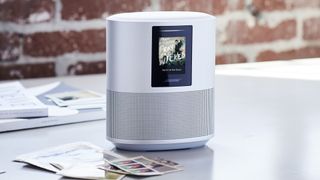 Bose Home Speaker 500 | was $599 now $539.10 (save $59.90)
If you want to set up home automation but want to rely on Bose to provide that bass-thumping signature sound, then the recently launched Home Speaker 500 is for you. Room-filling stereo sound and built-in voice control, all for 20% off on the Microsoft Store. This speaker is available in two colour options – black and silver.View Deal
Bose SoundLink Micro | was $149.95 now $89 (save $60.95)
Don't be fooled by this micro package as it has macro sound. Its rugged build is waterproof and you get up to six hours of battery. And while it's affordable anyway, you can save 20% on the usual retail value when shopping at the Microsoft Store. However, only the black colour option seems to be available at the moment.View Deal
Bose SoundLink Revolve+ | was $439 now $351.20 (save $87.80)
Get 360-degree sound that will last up to 16 hours on a single charge for 20% off when shopping on the Microsoft Store. With Bluetooth capabilities, you can even take this with you wherever you want, even in the rain. Keep in mind, though, it's only water resistant. View Deal