More Cyber Monday deals
Discover even more great deals in our Black Friday hub
More deals by product type
1. Laptop deals
2. 4K TV deals
3. Gaming deals
4. Nintendo Switch deals
5. PS4 deals
6. Xbox One deals
7. Smartphone deals
8. Camera deals
9. PC peripherals & components
More deals by retailer
1. Amazon Australia deals
2. Harvey Norman deals
3. JB Hi-Fi deals
4. Dell deals
5. Microsoft deals
6. eBay Australia deals
7. Mwave deals
Looking for the latest tech deals? Keep an eye on our Aussie tech deals page for the most current discounts and savings.
If you've bought any home entertainment, camera or computer gear recently, or just about any tech for that matter, then there's a good chance you've checked out JB Hi-Fi and the low prices they usually have.
Based on last year's performance, JB won't be shy when it comes to dropping these prices even further this coming Black Friday and Cyber Monday, so we're going to help you score the best deal you can on consumer tech deals.
Here, we've listed the biggest discounts scrounged together from JB Hi-Fi now that Black Friday 2018 upon us. We'll keep the page topped up with the latest deals as the weekend rolls on.
Jump to JB Hi-Fi deals by category
Gaming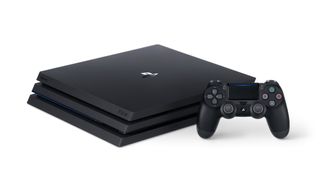 PlayStation 4 Pro with Spider-Man | $449
This is one of the cheapest prices we've seen on a PS4 Pro for quite some time, and it comes with the much-loved Marvel's Spider-Man game. Be sure to add both items to your JB Hi-Fi checkout in order to get the discount.View Deal
PlayStation VR bundle | was $549 now $269 (save $280)
It's good to see that Sony is discounting the PSVR for Black Friday. And it's quite a significant discount too, if you're shopping at JB Hi-Fi, with a saving of $280 on the bundle that includes the camera and the VR Worlds game. That's practically half price!View Deal
Phone deals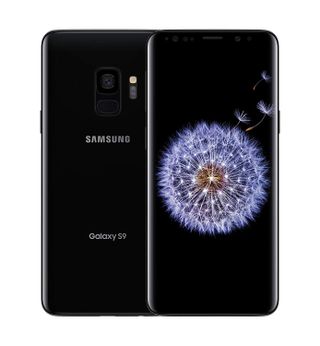 Samsung Galaxy S9 (256GB) | was $1,349 now $949 (save $400)
JB Hi-Fi has the largest-capacity 256GB Galaxy S9 for a solid $400 off the usual price. This is one of TechRadar's favourite phones, and if you've been holding out to pick one up this is a great offer. The link above is for the Midnight Black option, but it's also available in Lilac Purple at this price.View Deal
Wearables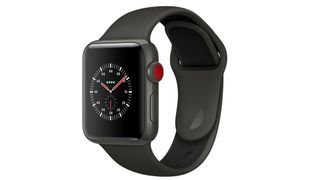 Apple Watch 3 (GPS) | was $399 now $349 (save $50)
You may think that saving just over $50 on a wearable isn't much of a discount, but it's usually hard to find an Apple product being discounted by more than 10%. So if you're after one of the best smartwatches in town, then you'll want one of these. This is the 38mm model, and is available in with the black and white sports bands.View Deal
Fitbit Alta HR | was $199 now $99 (save $100)
Fitbit's mid-range fitness tracker includes heart-rate monitoring and the ability to auto-detect and track different activities. JB's taken a whopping $100 off the RRP as part of its Black Friday sale – note that there are several colours in both the small (Black and Blue Gray) and large (Black and Blue Gray) sizes.View Deal
Samsung Gear S3 Frontier Smartwatch | was $498 now $298 (save $200)
This handsome Samsung smartwatch is designed so that it looks like a regular premium watch, rather than the odder, square fitness-tracker appearance of many alternatives. It still has all the fitness-tracking features and app expansion you'd expect though, and this Black Friday offer knocks 40% off the regular price.View Deal
Cameras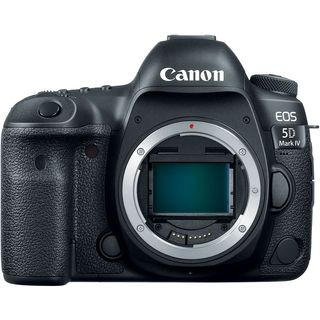 Canon EOS 5D Mark IV (body) | was $4,499 now $3,373.65 (save $1,125.35)
This camera has been a favourite of the pros for a few years now and is still going strong. With one of the few Canon DSLRs to feature 4K video and a high resolution, this shooter is a marvel. And you can save a whopping $1,125 on this purchase from JB Hi-Fi.View Deal
Canon EOS 200D + 18-55mm f/4-5.6 IS STM lens | usually $799 now $560.15 (save $238.85)
If you're just stepping into the world of photography that doesn't involve a smartphone, this DSLR is a great choice. Not only do you get a guided menu on the display to help you through the process, you also get a 18-55mm kit lens to get you started, and very reliable image quality as well. You also get to save a packet when shopping at JB Hi-Fi as well.View Deal
Canon EOS 6D Mark II (body) | was $1,955 now $1,588.65 (save $366)
You don't need a pro-level camera to achieve good results. This refreshed second-gen 6D is an excellent option to anyone looking for a full-frame snapper. And it's now over $366 off on Amazon.View Deal
How to get the best JB Hi-Fi Black Friday and Cyber Monday deals
While it's tricky to truly predict what JB Hi-Fi will choose to discount this coming sale season, especially given how broad the store's range is, we've got a pretty good idea of some of the items that'll likely make the cut.
Some popular items we've seen go up at a lowered price are things like gaming console bundles, 4K HDR TVs, camera kits, drones and more.
We'll likely be seeing discounts on families of smart home hubs, like the Google Home, Home Mini and Home Max, as well as Amazon's Echo, Echo Dot, and Echo Plus.
Given the current generation of games console have been out for a considerable time, we're looking forward to some tasty bundles with the Nintendo Switch, Xbox One X and PS4 Pro this Black Friday and Cyber Monday.
Naturally, we'll be updating this page with all our hand-picked deals when it comes to November 23 and the weeks around it (most stores can't quite contain their sales to just the one day).
Stick with TechRadar to get the best Black Friday deals
Black Friday and Cyber Monday sales can get a bit overwhelming, with numerous retailers vying for your custom at the same time. While this means there are very competitive deals to be had, it also unfortunately means there are some deals that aren't as good as they first appear.
That's why you should visit TechRadar to ensure you get the best Black Friday deals. We keep an eye on all of the top retailer's Black Friday and Cyber Monday deals, and highlight the very best savings from JB Hi-Fi.