Settle down in front of Sunday Night Football, all eight seasons of Brooklyn Nine-Nine, or a WWE live stream, and don't get locked out if you're outside of the US. Home to more than 80,000 hours of NBC favorites and new arrivals, Peacock TV is only available to those living in the US.
However, even loyal subscribers will find themselves unable to stream content if they're overseas for any reason at all. That's why we've compiled a list of VPN providers that ensure you can tune into Peacock no matter where you are. How? With the help of the best VPN for the job, you can trick any of your devices into thinking you're browsing from elsewhere. In this case, you'll use a Peacock VPN to make it seem like you're home in the US.
A piece of security software that will encrypt and make your connection more secure, in doing so it alters your IP address. This is great for those looking to stream otherwise geo-restricted content. In this instance, for those wanting to watch Peacock TV abroad, allowing you to connect to a huge network of servers based in the US and stream as if you were back in the States.
Stream Peacock TV and binge episodes of This is Us, Yellowstone, The Office, as well as titles from Bravo, MSNBC, and Telemundo. All you need is the best Peacock VPN, with our recommendations for the top 5 providers that can unblock the on-demand platform no matter where you are in the world.
Today's top 3 Peacock VPNs: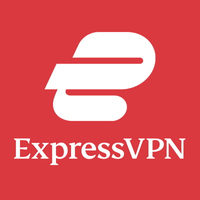 (opens in new tab)
1. ExpressVPN is the best Peacock VPN in the world (opens in new tab)
ExpressVPN tops the lot as our absolute favorite service out there, and it's no different for folk specifically looking for a VPN for Peacock. It has fast connections (good for buffering haters) and is easy to use - plus, it comes with a 30 day money back guarantee and 3 months extra free with an annual plan.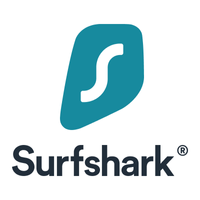 (opens in new tab)
2. Surfshark - an ideal option for the thrifty (opens in new tab)
We understand why Peacock's well-priced content appeals, and the same can be said for Surfshark. The pricing is some of the best on the market, but this provider is still fast, secure and a single subscription covers unlimited devices.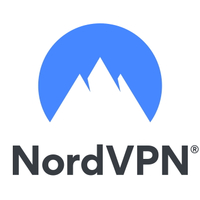 (opens in new tab)
3. NordVPN - a secure ol' bird of a VPN (opens in new tab)
We wouldn't be surprised if you've already heard of NordVPN, what with its omnipresent ads. But it walks the walk, too, unblocking Netflix, Amazon Prime, iPlayer, Peacock and more with ease, so you can watch what you want where you want.
How to choose the right Peacock VPN
Don't leave your wings clipped - first things first you'll want a VPN that can actually unblock Peacock. While we've always found Peacock to be fairly easy to unblock, not any old provider is up to the task. What's more, if you want to be able to access Peacock, it makes sense that you'd likely want to be able to unblock other streaming services, too. You'll want a Peacock VPN that adds other platforms to its unblocking domain, including giants like Netflix, Disney Plus, and Prime Video.
Our range the top 5 best Peacock VPN services are also particularly speedy. When connecting to a VPN, especially when picking a server far away from you, you may expect a slight reduction in speed. Especially where streaming is concerned, you want the difference to bear near-unnoticeable and avoid falling victim to the buffering screen. You'll want a reliably consistent provider that boasts excellent performance, then. Luckily all services here tick that box.
With sensitive data attached to your Peacock account, never forget the importance of security. You'll want a provider that puts its no-logging claims and the refinement of its expert features beyond everything else. Usability is also something to look for, with great-looking, easy-to-use apps, as well as a good reputation for its support team so you can get advice at any point.
---
The best 5 Peacock VPNs in 2022:
(opens in new tab)
Best Peacock VPN 2022 - Get 3 months free with an annual plan (opens in new tab)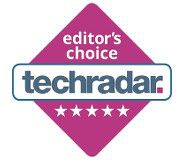 (opens in new tab)
ExpressVPN reigns supreme as the best VPN overall in our book - and it also claims the top spot as the best Peacock VPN, too. That's in part thanks to its large network of US servers, intuitive apps, reliably fast performance. That makes it an excellent choice for watching shows on Peacock, too.
With apps for all the usual suspects, Express also has clients available for streaming devices like the Amazon Fire Stick, enabling you to access Peacock on pretty much any device. And if it doesn't have a specific app, you can make use of its Smart DNS, or easily set up on a Router VPN.
What's more, as ExpressVPN prevents internet service providers from intentionally slowing down your internet connection (this is called bandwidth throttling) and offers unlimited bandwidth, you can expect a great streaming experience. While not the fastest out there (that goes to Surfshark on this list), Express' Lightway WireGuard protocol delivered peaks of 560Mbps that will deliver a reliably
From a security perspective, Express VPN impresses with a kill switch, 256-bit encryption, zero-knowledge DNS and an audited no-logs policy.
If you ever experience an issue with the VPN and need support, you can access how-to guides on ExpressVPN's website or ask questions via a 24/7 live chat function. That's especially handy when you consider that there is sometimes the occasional niggle with Express where the Peacock website gives error messaging. But let the customer support know and they'll soon have it sorted in our experience.
Another downside is that you can only have five devices on your subscription (so probably enough for most people), although you can get your money back within 30 days if you're not happy.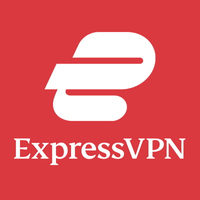 (opens in new tab)
Get the best Peacock VPN with 3 months FREE (opens in new tab)
TechRadar readers get 3 free month added on when you sign up for a one year contract. And now you even get a year of secure cloud backup from Backblaze thrown in, too. And don't forget about that quibble-free money back guarantee - effectively a free trial to make sure you like it.
(opens in new tab)
Surfshark is another hugely popular, feature-packed VPN service that enables users to access Peacock from anywhere across the world. All you have to do is connect to one of its US-based servers. And with Surfshark offering over 600+ servers across 25 American cities (a boost from 500 servers across 20 cities) in its pool of 3,200 servers and 65+ countries, there's plenty of choice available.
And those servers? Well, they're pretty fast. In fact, Surfshark has accelerated to the top spot as the fastest VPN, knocking NordVPN off in our most recent tests. Drawing with TorGuard, it saw impressive peaks of 950Mbps. How does this translate to streaming? Well, you can rest assured of a strong connection with no buffering and up to 4K resolutions. That's whether you're watching Peacock or a number of other streaming services, with Surfshark able to unblock across the board.
As well as this, it offers apps for all major platforms, so you'll be able to stream Peacock on smartphones, tablets, desktop, smart TVs, and a number of other clients. Remaining clean and uniform across the board, Surfshark's apps are a delight to use, intuitive and visually appealing.
While it may be an affordable provider, that doesn't mean Surfshark skimps on its security and privacy credentials. It boasts plenty of nifty features to help protect users against malware, phishing, intrusive adverts and web trackers. Additionally, there's a kill switch, DNS leak protection, 256-bit encryption, a no logs policy and a camouflage mode to stop ISPs (Internet Service Providers) from finding out that you own a VPN.
To top it off, you connect to as many devices as you'd like with one subscription, and with plans starting at less than $2.50 per month, Surfshark is certainly a bargain. Either way, there's a 30-day money-back guarantee and 24/7 customer support.
---
(opens in new tab)
If you're looking for an easy-to-use and affordable VPN that offers access to a huge US server network so that you can stream Peacock, NordVPN has to be on your shortlist. It provides 1,900+ servers in 15 US cities as part of an impressive global network of over 5,200+. It's also one of the most secure VPN providers we've reviewed, and is exceptionally fast thanks to its NordLynx protocol.
In fact, while it has seen a slight decrease in its speeds, NordVPN still hits some incredible highs, with the top end of its range scoring 820Mbps. That's just behind the likes of Hide.me at 880Mbps, and Surfshark and TorGuard at 950Mbps.
You shouldn't have an issue with buffering either, and can enjoy UHD (that's 4K) streams. From streaming TV shows and movies on Peacock, to tuning into live sports broadcasts, NordVPN has you covered. It's also our go-to choice as a Netflix VPN, able to reliably unblock libraries around the world. Struggling to access Peacock because you're outside the US? Nord can also help you get American Netflix from abroad, too.
Like most high-end providers, it offers apps for virtually all devices and operating systems - including Android and iOS, Windows and Mac. You'll also be able to install on your chosen media streaming device, including its excellent Fire Stick VPN app. We will say its mobile clients are one of its only real drawbacks as a provider, offering a map interface that needs some fine-tuning on the smaller screens. However, it's fair to say this could be subjective from user to user.
We're big fans of Nord's Double VPN feature, which means all of your internet traffic will be sent via not one but two VPN servers. This gives your data an extra layer of encryption so it never gets into the wrong hands.
Other excellent features include a DNS leak test, a no logs policy, a malware and advert blocker, and 24/7 support. Sadly, you can only connect up to six devices, but NordVPN provides a 30-day money-back guarantee if this ends up becoming problematic.
---
(opens in new tab)
When it comes to servers, CyberGhost is without a doubt one of the best VPNs out there. It boasts a staggering global network of more than 9,200+ servers (a huge leap from its previous 7,800 count) across 91 different countries. With over over 1,300 of those based in the US, that makes this a pretty reliable choice for the best Peacock VPN.
Able to unblock not only Peacock, you'll also be able to access other services and libraries around the world. These include UK services like BBC iPlayer, ITV Hub, and All 4. You can also watch content from Down Under on 9Now and 10Play. With success for Prime Video, YouTube, and many other services, it only really faltered unblocking UK Netflix and Disney Plus.
CyberGhost offers a range of great features that are pretty standard for a premium VPN, such as apps for all platforms (including a Smart TV VPN app, as well as for Fire Stick and Android TV), a kill switch, multiple protocols to choose from, 256-bit encryption, a no-logs policy, and unlimited bandwidth.
While you do have the option to connect up to seven devices (more than Express and Nord offer), unlike other providers, you have to register and de-register devices to use across more than 7 at any one time.
It's also an incredibly fast option. Along with other providers in our recent speed tests, it has seen a drop off, but still averages at 730Mbps That said, many won't need anything like that for day-to-day tasks and even streaming - but it's certainly a feather in CyberGhost's cap.
Should you ever need help with anything, you can ask questions via 24/7 customer support, and there's also a 45-day money-back guarantee.
---
(opens in new tab)
Proton VPN ticks all of our boxes as one of the best streaming VPN, and that makes it an excellent candidate for your choice of Peacock VPN. It has over 400 servers based across 14 US cities, and its Plus plan delivers exceptional unblocking capabilities.
In recent times, Proton VPN has proven to be one of the more powerful providers when going up against Netflix and its anti-VPN infrastructure. In our recent tests this remained true, able to unblock foreign Netflix libraries without issue. And if you've not only got a subscription to Peacock or Netflix, rest assured Proton VPN can unblock Disney Plus, Prime Video, BBC iPlayer, and the rest that we threw at it. In that sense, it's a really great streaming VPN.
It also impresses in terms of speed. While certainly the slowest on the list - which is why it finds itself ranking at #5 - it's not far behind Express' 560Mbps score at 510Mbps. It still proves itself as fairly reliable, consistently falling in While our recent round of testing delivered some lower lows from Proton VPN, it still tracked at 360-670Mbps, which is both reliable and fairly consistent with its past performance.
It's worth noting you will need the aforementioned Plus plan in order to benefit from its streaming functionality - it's market-leading free VPN won't do for these purposes. Still, it seems worth it with the odds in your favor to bypass those pesky geo-restrictions.
---
Peacock VPN FAQ
Which VPN works with Peacock?
Fortunately, you're spoilt for choice - we've found that a good few VPNS work with Peacock. Our number one favorite is ExpressVPN (opens in new tab), as it combines fast connection speeds (bye bye buffering) with easy use on a range of streaming device. We also like how good its 24/7 customer support is, too - it will come to your rescue if you have any struggles at all using your VPN with Peacock TV.
For much the same reasons, we also rate Surfshark (opens in new tab) and the world-renowned NordVPN (opens in new tab). The former in particular is eye-catching thanks to its fantastic pricing and the fact one subscription works on unlimited devices at once.
How can I watch Peacock with a VPN?
Much like most streaming services, Peacock restricts its content due to licensing so you can only watch if you're based in the US. If you try to visit and watch content on Peacock when outside of the country, you'll be faced with geo-restrictions. If you happen to be abroad, using a VPN will allow you to bypass these geo-restrictions and access Peacock no matter where you end up.
All you need to do to watch Peacock outside of the US is to subscribe to one of our recommended Peacock VPN services, choose one of its US-based servers and connect. From there you can proceed to the Peacock website, sign up or sign in and watch the latest WWE events, and other shows straight from NBC like Brooklyn Nine-Nine, One of Us is Lying, Yellowstone, Modern Family, and SNL.
Is Peacock a good streaming service?
It felt like we waited aaaaaaaages for the launch of NBC's streaming service. But now it's here, there's a lot to like. One of the best things about Peacock is that, unlike many other streaming platforms, it provides a free subscription that enables users to access over 7,500 hours worth of TV shows, movies, sports and news right around the clock. The Peacock library includes iconic movies like Shrek and Jurassic Park, as well as TV shows like Law & Order, Downton Abbey and Saturday Night Live.
And if you want to watch even more TV via the platform, premium subscriptions start at $4.99 per month. That will get you access to original Peacock shows like Brave New World, Girls5eva, Below Deck, and Love Island USA.
To learn more, head to our Peacock TV review.
What devices can I watch Peacock on?
You can access Peacock on a large variety of different devices and platforms, including browsers such as Chrome, Firefox, MS Edge and Safari; Android mobile devices; Android TVs; Google Chromecast; Comcast Xfinity X1 and Xfinity Flex; Apple TV (4K and fourth-generation TV HD); iPhone, iPad and iPod Touch; PlayStation 4; Xbox One; LG smart TVs; Vizio Smartcast TV; and setup boxes from Cox.