We've rounded up all of this week's best Google Pixel 6 deals and Pixel 6 Pro deals into one handy resource right here on this page. You'll find our specially picked out recommendations, plus a handy comparison chart should you have a decent idea of the kind of tariff you're after. Despite their impressive specs, both of these Google flagships are surprisingly good value right now - arguably more so than rival Apple and Samsung devices, in fact.
Those on a budget will definitely want to consider this week's cheaper Google Pixel 6 deals. Coming in at just £599 for an unlocked device means this flagship is debuting at a much lower price than the competition - although surprisingly Google has managed to fit in some very capable specs.
The display comes in at 6.4-inches but, it is only FHD+, unlike the Google Pixel 6 Pro which is a 6.7 QHD+ display (larger and clearer to put it simply). The regular Pixel 6 also only comes with a 90Hz refresh rate display compared to the 120Hz found in the Pro.
As for battery, the Google Pixel 6 is offering a 4524mAh capacity whereas the larger Pro model comes with a 4905mAh battery. Both are all day battery llfes just the Pro can go a big longer. Google also claims fast charging can get you up to 30% in 30 minutes on the Google Pixel 6 compared to 50% in the same time on the Pro.
Other features include Google's new 'Tensor' processor and end-to-end security designed by Google on both devices. But it is the cameras that most will be interested in here.
Whether you invest in Google Pixel 6 deals or the slightly more expensive Google Pixel 6 Pro deals, you'll get a 50MP wide camera and 12MP ultrawide lens. However, the Pro also adds in a 48MP telephoto lens with a super zoom up to 20x.
Below we've listed all of the best Google Pixel 6 deals you can buy right now from a huge list of retailers and networks.
Google Pixel 6 and 6 Pro deals comparison:
Google Pixel 6 deals: the best offers right now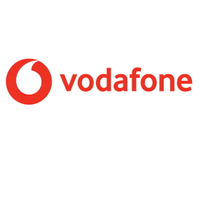 (opens in new tab)
Google Pixel 6: at Mobiles.co.uk | Vodafone | £55 upfront | 30GB data | unlimited minutes and texts | £26/pm (opens in new tab)
Want a decent tariff on a reliable network? This Google Pixel 6 deal from Mobiles.co.uk is a great all rounder for most people. It's not too pricey upfront or with its monthly payments either, all while offering a decent amount of data. While there are cheaper tariffs out there right now, and ones that offer more data, we think this is overall the best out there right now.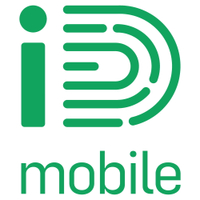 (opens in new tab)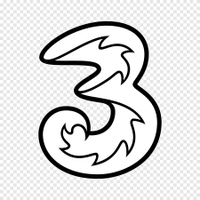 (opens in new tab)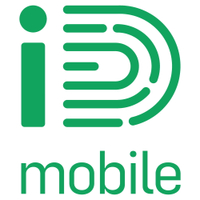 (opens in new tab)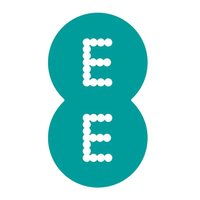 (opens in new tab)
Google Pixel 6: at EE | £50 upfront | 4GB data | unlimited minutes and texts | £37/pm (opens in new tab)
If you're looking for a tariff on EE - the UK's fastest network - then the cheapest option is this deal direct from EE itself. Comparatively speaking, it's not that cheap next to other networks but it's still fairly manageable in regards to upfront and monthly payments.
Google Pixel 6 deals: trade-in an old phone to save cash
As a brand new pair of handsets, both the Google Pixel 6 and 6 Pro are going to cost you a fair bit each month. With that in mind, it is worth considering trading in an old handset to save some cash on your new device.
You can do this through a host of services like Sellmymobile (opens in new tab). This will allow you to compare a wide range of recycling websites. It lists their TrustPilot scores, how long you'll have to wait to get and most obviously, how much money you'll get.
In terms of what you can earn, taking the Google Pixel 4 as an example, you can get up to £149 for a working device. Or if you have a Samsung Galaxy S10, you could earn up to £211.

Want to know more? Check out our how to sell my phone guide
Head to Sellmymobile.com to see how much you can get for your old phone (opens in new tab)
Google Pixel 6 brief review
Google Pixel 6:
The more affordable of the two devices, the Google Pixel 6 will stand out to those that want a powerful smartphone at a more affordable price point.
While it won't compete with the flagships of the world, there is a lot of promising specs on board. The 6.4-inch FHD+ display, while not as impressive as some other more expensive devices, will look bright and clear. That paired with the 90Hz refresh rate will provide a fluid move as you swipe around the phone's interface.
Google promises a 24 hour battery life from the 4524mAh battery and up to 30% charge in 30 minutes. That paired with the 8GB RAM 'Google Tensor' processor means this device will be capable of operating most apps without lag or any major trouble.
Google has fully commited to the security of this device, using end-to-end security along with anti-phishing and malware protection, multi-layer hardware security and plenty more.
The dual camera set-up provides an impressive camera performance. While not as powerful as what Samsung and Apple can offer, it is still likely to be one of the best around.
Google Pixel 6 Pro:
Step up to the more powerful Google Pixel 6 Pro and you'll get a very similar package to the regular 6, just with some key upgrades in the more important categories.
The most obvious upgrade is in the size and display. The Google Pixel 6 Pro comes in at an impressive 6.7-inches with a QHD display. It also upgrades to an 120Hz refresh rate for the display for even faster and cleaner movement around your phone's apps and operating system.
There are also improvements in both the battery life and charging rates. You'll be getting a 4905mAh battery and the ability to charge 50% in 30 minutes.
As for the camera, like the Google Pixel 6, the Pro model includes a 50MP wide camera and 12MP ultrawide camera. However, the Pro model also includes a 48MP telephoto lens with a zoom of up to 20x.
Google Pixel 6 deals: FAQ
What comes in the box with the Google Pixel 6 and 6 Pro?
Like both Samsung and Apple, Google no longer includes headphones or a charging block with its devices. That means you'll get the phone, a charging cable, a SIM pin and some instructions.
This, again like Samsung and Apple, is in an attempt to be more environmentally conscious - or at least that's what they're stating the reason is!
Is the Google Pixel 6 a good value phone?
Realistically, the Google Pixel 6 and 6 Pro look like some of the best value flagships around right now. Both handsets come in at surprisingly affordable prices, undercutting Samsung and Apple.
However, it is still too early to tell how they will stack up, especially as we haven't had a chance to test the full capacity of the new Tensor chip that Google is using.
Considering the balance of cost with the high-end camera, battery and processing specs, we would say these are definitely going to be some great value phones.
Google Pixel 6 or 6 Pro: which device should you choose?
Obviously if you're looking to buy the Google Pixel 6, it is also well worth considering the larger Google Pixel 6 Pro. Both devices feature similar designs and features with 6 Pro simply making improvements in key areas.
On top of the obvious points like a larger and higher definition display, the Google Pixel 6 Pro also features a larger battery, faster charging times and the addition of a telephoto lens.
However, all of this will knock the price up a fair bit. Google Pixel 6 Pro deals can easily cost you £150+ more than the regular Google Pixel 6 meaning you are paying out for those improvements.
It really comes down to if you would rather get a more affordable price tag or get the more powerful handset.
SIM-free or contract: what is the cheapest way to get the Google Pixel 6?
When it comes to buying a new smartphone, you are presented with two options: SIM-free or a contract. Both are great options, each with their own benefits.
While SIM-free is the cheaper option overall, it will require a bigger financial commitment upfront, requiring you to pay the phone's full cost in one payment.
On the other hand, a phone contract will cost you more in the long run and will also tie you in for at least 2 years. But, it breaks your costs up so you can simply pay for both your phone's costs and the cost of a SIM plan all in one go.
So which is the best for you? If you don't mind paying the costs upfront, SIM-free will be the option that saves you more money. But, go with a contract if you don't want to blow a load of money in one big payment.