Why you can trust TechRadar We spend hours testing every product or service we review, so you can be sure you're buying the best. Find out more about how we test.
The LG G2 originally shipped with Android 4.2.2, but it has since been upgraded to Android 4.4.2 KitKat, although the Korean firm's has stuck its own skin over the top.
Custom interfaces for Android can be hit or miss, but they're getting better over time. HTC's Sense 6 is excellent, and Motorola's new UI - a far cry from the horrible Blur or Motoblur - is unobtrusive and Samsung is getting there. Sort of.
LG's UI for the G2 is attractive enough, and it has its conveniences. Buttons and options come up where you'd like them to be, and customization options are plenty.
When you power on the device, you'll find that there are five home screens to customize. Android 4.4.2 widgets are available, but LG has thrown in a small handful of its own widgets in there, too.
Let's take one step back and chat about the lock screen. Like many Android devices, there are a number of shortcuts easily accessible from the lock screen, like the phone, messages, camera and more.
You can customize this, of course, but it's pretty convenient when you want to get to certain apps the second you power on the G2.
I've already mentioned during the introduction that the G2 comes with LG's KnockOn function, allowing you to wake up and put to sleep the handset with a couple of taps of the screen.
This saves you from having to fumble around for the sometimes tricky to locate power/lock key on the rear of the G2, but since the Android KitKat update it's also gained another feature - KnockCode.
As you may have guessed, this is an extension of KnockOn, where you can set a particular pattern of taps to not only wake, but also unlock the G2 in one motion.
I found that this was easy to do, and the G2 was able to pick up my pattern pretty much every time - even when done at speed.
If you're already familiar with Android, navigating the LG UX will be intuitive enough for you. And like other custom Android interfaces, the LG G2 has some tricks up its sleeve, too.
One feature that LG users will be familiar with is QSlide, which is a multitasking feature exclusive to LG handsets. It allows you to run two apps simultaneously, and while that sounds to be a bit much for smartphones, it can come in handy when you're reading or watching videos on your phone.
QSlide allows an active app to shrink down and become transparent - you can control its transparency with a slider - while you work in another app or browse through the home screen or apps page.
It's a nice feature to have, but like the dual-window multitasking feature on the Samsung Galaxy phones and tablets, I didn't find myself using it much.
To quickly access the QSlide feature, you simply pull down the notification tray from the top bar. Doing so will also reveal your notifications and system shortcuts.
From here, you can quickly access Bluetooth, Wi-Fi, GPS and adjust brightness, too. There are a number of shortcuts here, and you can edit a few of them if you'd like.
The issue here is that with the quick settings bar, plus controls for brightness and volume LG has added another row of QSlide apps - meaning the space left for your actual notifications is actually pretty non-existence.
I recommend closing the QSlide bar immediately to free up some space here, as it's a little too overcrowded.
Accessing apps is as easy as tapping the apps button on the home screen. The apps screen is easy to navigate and swipes left to right like most other Android devices except some HTC devices.
From the apps screen, you'll also have quick access to the phone's widgets. Simply tap on the Widgets tab up top and you can choose the ones you want to add to your home screens.
Interestingly, tapping on the gear button in the apps screen doesn't take you into the phone's settings as you might expect. Instead, it gives you the option to customize the apps screen, whether that means rearranging them or creating folders.
From there, you'll also be able to delete apps. Simply hit the gear button in the app screen, then tap the red "X" that shows up next to the app (kind of like the iPhone).
You'll be prompted to uninstall the app. It's much easier than going into Settings, Apps and then trying to find the app you want to uninstall.
Whether you're familiar with Android or not, the LG G2 has a little something for everyone. The interface is easy enough for novice and expert smartphone users alike, and in just a few days you'll be poking around the device with ease.
Because the LG G2 is equipped with such a powerful chipset and plenty of RAM, performance is excellent. In normal, everyday use, there isn't generally any lag, but fire up some intensive applications, while also having a lot of widgets on your homescreens and the G2 can struggle at times.
If you're multitasking with QSlide, the phone still runs well. I sometimes think that something like the 2.26GHz quad-core prcoessor is a little overkill for the average user's needs, but with more demanding apps, it's certainly nice to have it.
I really tried to push the G2 by running videos and fiddling around with other apps at the same time, and the smartphone still worked like a charm. I was very pleased with the overall performance of the device and give LG props on that.
After several days of testing and constant pushing, the device never crashed. When I find myself using a device, and later coming to the realisation that the experience was quite boring, it also means that it was smooth.
I didn't run into any issues at all with the LG G2, so it seems that all that power under the hood has been put to good use - although sometimes there was a noticeable wait time when exiting an app and returning to the homescreen. My advice, try and keep it widgets to a minimum.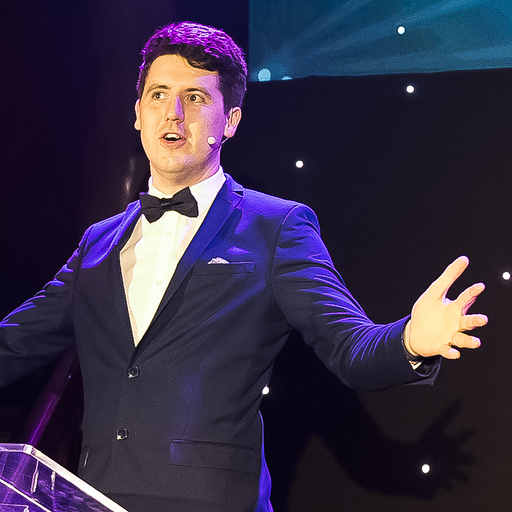 John joined TechRadar over a decade ago as Staff Writer for Phones, and over the years has built up a vast knowledge of the tech industry. He's interviewed CEOs from some of the world's biggest tech firms, visited their HQs and has appeared on live TV and radio, including Sky News, BBC News, BBC World News, Al Jazeera, LBC and BBC Radio 4. Originally specializing in phones, tablets and wearables, John is now TechRadar's resident automotive expert, reviewing the latest and greatest EVs and PHEVs on the market. John also looks after the day-to-day running of the site.