Why you can trust TechRadar We spend hours testing every product or service we review, so you can be sure you're buying the best. Find out more about how we test.
Battery life
The Oppo Reno 2 battery is a 4,000mAh power pack, which is a healthy capacity that trumps most other Reno handsets, but in practice we found the battery life a touch on the low side. That's not to say it was bad, it's just not as impressive as some similar devices.
When we used the Oppo Reno 2 for a full day we always had to power it up overnight, otherwise it wouldn't last for a second day. And if we were using the device for media-intensive tasks like watching Netflix on our commute or listening to music, the handset only lasted us until the evening.
This is understandable for a device with a large, vibrant screen, but it's slightly confusing given that the Oppo Reno 10x Zoom, which has a bigger screen and smaller battery, seems to have the same battery life.
When we put the Oppo Reno 2 through the TechRadar battery test, which involves playing a 90-minute video with brightness locked to maximum and accounts syncing over Wi-Fi in the background, the handset dropped from full charge to 90%. We ran the same test on the Oppo Reno 2Z, and that lost 87%.
It's unclear why the Reno 2Z had the bigger battery drop, but either way those are decent results for media streaming. The average drop is 12-14%, so the Reno 2 did better than most phones, and the Reno 2Z was bang-average.
In general, it feels as though both devices are optimized well for playing content without burning through battery power – it's just a shame that normal runs down the battery relatively quickly.
The Oppo Reno 2 comes with Oppo's VOOC 3.0 charging tech, a 20W fast charger that Oppo says can power up the handset to 50% in just half an hour.
In practice we found this was pretty much accurate – after half an hour the device was at 48% charge, and it took another two minutes to reach 50%, with the device reaching full charge in an hour and 20 minutes. Those are pretty decent charging speeds for a smartphone, although it's a shame we still haven't seen the Reno series use SuperVOOC, an even faster charging tech from Oppo.
Camera
The Oppo Reno 2 has four rear cameras, and while it's not the most affordable smartphone to join the quad-camera club, these are four impressive snappers, compared to some budget devices that cut corners in the camera department.
The main camera is a 48MP f/1.7 snapper, which is joined by 13MP f/2.4 telephoto and 2MP Mono Portrait (depth sensing) cameras, and an 8MP f/2.2 ultra-wide angle shooter (the lens on which doubles as a macro lens, according to Oppo).
As we found with the Oppo Reno 10x Zoom, the Oppo Reno 2's camera is impressive (the original Reno, and Reno Z, left a lot to be desired). However, we're not sure the extra snapper here – the 2MP Mono Portrait camera – actually brings much to the party.
This functions similar to 3D cameras or depth sensors, in that it helps you to take better portrait shots by distinguishing between a subject and their background. Oppo hasn't explained exactly how it works, but if we assume it's similar to the Nokia 9 PureView (which had several mono cameras as well as color ones), the snapper helps capture more contrast and depth information.
In practice, though, portrait shots taken with the Oppo Reno 2 don't appear noticeably different to those taken with the Reno 10x Zoom. That's to say, they look good, with appropriate 'bokeh' background blur, and good separation between subject and background – but this was also the case on the Reno 10x Zoom that lacked the Reno 2's fourth camera.
The main camera (with a little help from scene optimization, naturally), takes good-looking pictures – colors are bold, and snaps are bright and contain sufficient detail. Some of the problems of the Reno 10x Zoom have been fixed here, such as the limited color gamut, and this fix is likely as much the post-processing software as the 48MP sensor itself.
Night shooting is improved in the Reno 2, and Ultra Dark Mode now makes pictures taken in low-light settings look that little bit clearer. It's still not as good as the night modes on the Google Pixel 3 or iPhone 11 Pro Max, but it's close.
The 13MP telephoto lens supports 2x optical zoom, 5x hybrid zoom (a combo of optical and digital), and 20x digital zoom. That's not as impressive as the Reno 10x Zoom, which offers 5x optical zoom, 10x digital zoom, and a whopping 60x digital zoom – not surprisingly, you're not getting as good a zoom capability here as on the device with the word 'Zoom' in its name.
Zoomed pictures looked pretty decent – at 20x zoom images looked rather grainy, but that's only to be expected with digital zoom. One thing we noticed with the camera app preview, however, is that when you're zoomed in, you need to hold the handset steady, or else the image looks rather noisy.
At 5x hybrid zoom, pictures didn't look grainy, but there were frequent exposure problems in the snaps we took.
The ultra-wide angle camera was impressive, as unlike many similar lenses on other devices, there was no distortion around the edges of the frame. Colors seemed a little pale though, so if you want vibrant-looking shots you may want to stick with the main camera.
This lens also supports a macro mode, which lets you take close-up pictures in high quality with appropriate background blur – this mode needs to be toggled on, which switches the preview to ultra-wide angle mode.
Small details are clear in the resulting images, and the entire subject is generally in focus, which can't be said for photos taken the macro scene optimization mode on the main camera, which turns on by default if a subject is near the camera. That mode had focusing problems, especially with complex textures.
As on previous Reno handsets, video capture goes up to 4K at 30fps, but if you drop down to 1080p or 720p you can shoot at 60fps. The device can handle these lower resolutions well, but at 4K the phone heats up quickly – that's to be expected for 4K video recording, though.
Video shooting is enhanced by one of the most reliable OIS (optical image stabilization) modes we've seen, which kept video looking smooth no matter how shakey our hands were.
The pop-up selfie camera on both the Reno 2 and Reno 2Z is a 16MP snapper, and it's quick at recognizing a subject and effective at blurring the background.
With the Reno 10x Zoom we experienced two issues with selfies: they looked washed-out, and the camera had a tendency to blur parts of the subject it shouldn't have.
The first of these issues is fixed in the Reno 2, with colors looking as bold as those captured by the rear cameras. However, the latter issue, while improved, still exists: when we took a selfie holding a mug for example, our body was in focus, but the mug was blurry.
Still, in the grand scheme of selfies, the Oppo Reno 2's front-facing camera takes good-looking pictures that will outshine snaps taken on many other mid-rangers.
Camera samples
Image 1 of 7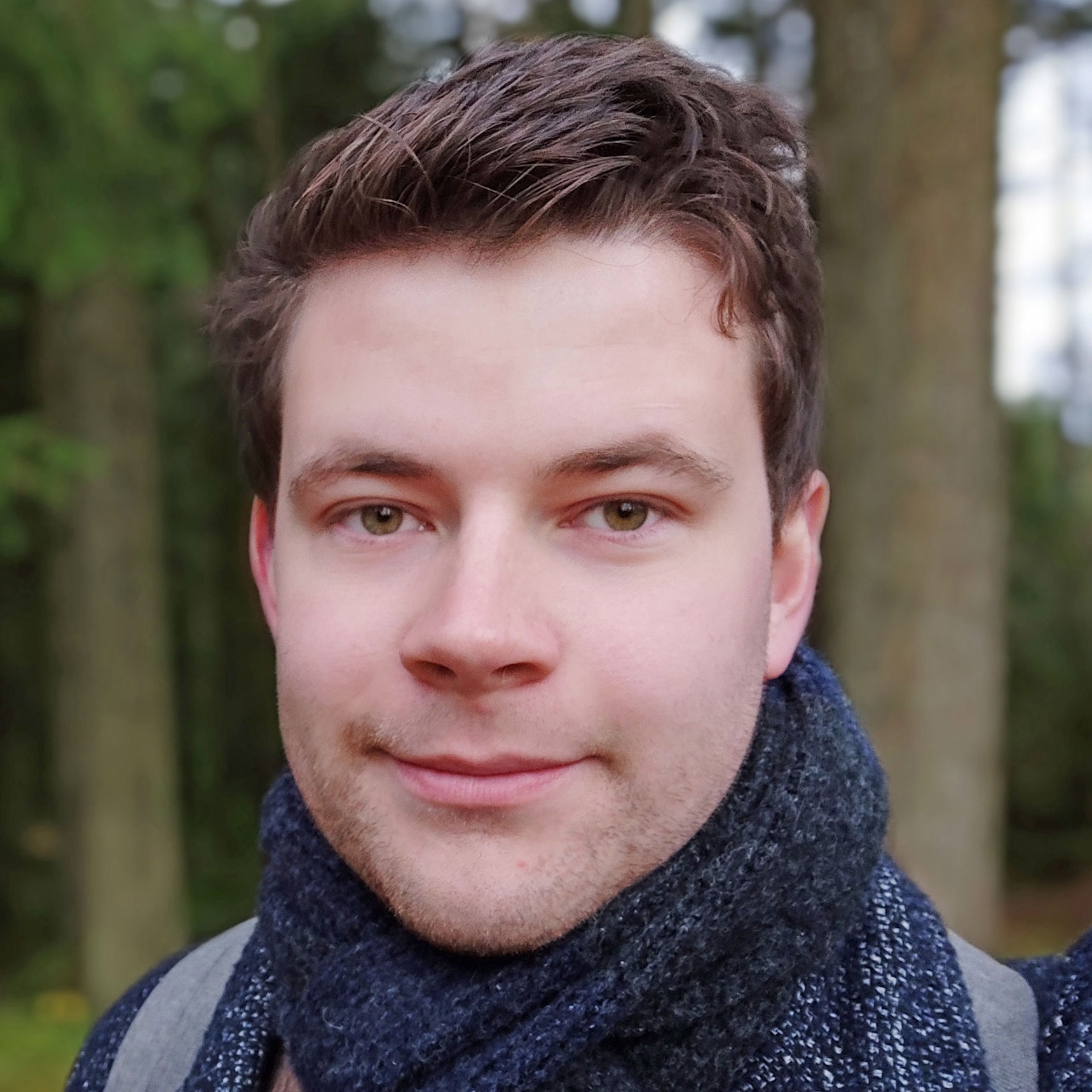 Tom Bedford was deputy phones editor on TechRadar until late 2022, having worked his way up from staff writer. Though he specialized in phones and tablets, he also took on other tech like electric scooters, smartwatches, fitness, mobile gaming and more. He is based in London, UK and now works for the entertainment site What To Watch.
He graduated in American Literature and Creative Writing from the University of East Anglia. Prior to working on TechRadar, he freelanced in tech, gaming and entertainment, and also spent many years working as a mixologist. He also currently works in film as a screenwriter, director and producer.