We can't escape Elon's Twitter yet, but we tried and that's what matters
Back again... begrudgingly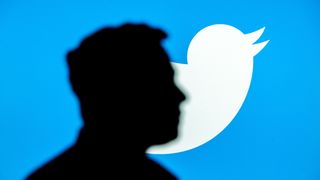 (Image credit: Kovop via Shutterstock )
Since Elon Musk took over Twitter he's ruffled quite a few feathers, leading to more than a million people migrating to the rival Mastodon service. With the number of people that were rushing to join the server-based social media site (perfectly in sync with every poorly thought-out decision and announcements made by Musk) you would think this influx of users would quickly establish themselves in this new and exciting terrain.
Instead, active users on Mastodon have dropped more than 30% since its peak, from 2.4 million users in early December to 1.8 million in early January; a huge drop in Twitter expats that is likely to increase.
You may remember that I joined Mastodon at the peak of the mass flocking, and truth be told, I have not been back since. I decided to give it a go when the number of new users hit 2 million and it was the most excruciating sign-up process I have ever been put through.
It was so confusing and so foreign and the @joinmastodon Twitter account didn't offer a lot of help. After half an hour of turmoil, I finally got through the initial setup, leaving me to wonder how many people would actually do this and then stick to it. It's not a very welcoming process, to say the least, and once you get to your profile and set it up, the website's server-inclined nature does make things a little isolating.
I gave myself a bit of a break from Mastodon to cool down and see what would happen with my account once I was in a few big servers and followed a few friends, but really, I just didn't want to come back. Setting up a Twitter account is so easy and the feed is full of content for a new user right away, and that instant immersion into the site is completely missing with Mastodon. It doesn't feel as fulfilling as Twitter does but definitely feels more complicated, which is probably a huge reason why so many people have left the site.
Very few celebrities moved over to Mastodon either, which provided less of an incentive for people to follow. Neil Gaiman moved over and had a strong 200K followers around December 2022, but as of this article that number has dropped down to 173k despite how active he is on there. Stephen King has talked often about moving over, but there's no official account for him yet.
People like things that are familiar, particularly when Twitter has become a staple in a lot of people's lives. You can easily interact with brands and influencers you like, your tweet could blow up for no reason at all, and the site has created its own sphere of influence and humour that probably can't be replicated. This is why it's so sad that Elon Musk is basically ruining it for everyone.
What does this mean for Mastodon? On a whole, I do think people will continue to leave Mastodon and their active users will probably go back to what it was before the Twitter storm. Many people may have found a new home for their niche interests and smaller communities, but hopefully, Mastodon takes this as an opportunity to change the way new users are welcomed onto the site. The website has a lot of personality and quirky little features that separate it from just becoming Twitter 2.0, but the signup process is not for the weak. I will keep my Mastodon profile up for now, and see where the site goes as it grows and hopefully changes.
When the migration was at its peak, it was refreshing to see people trying to affect change and make a stand against the endless timeline of garbage that fired off after Elon's acquisition. Thinking about Mastodon's failed resurgence and the lack of alternatives for Twitter does make me despair about how much control we have over services and websites that we've come to rely on.
As for the Twitter users who don't want to support a man that has reinstated several misogynistic accounts, brought several unsavoury characters back from the Twitter graveyard and implemented some strange policies, there isn't much hope.
It's left many of us with a dilemma: should we just give in and let go of Twitter, ride the wave and wait Until Musk leaves, or use his own playground of a platform to call him out and demand change?
Sign up to receive daily breaking news, reviews, opinion, analysis, deals and more from the world of tech.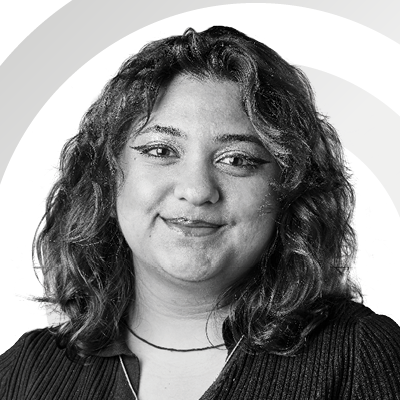 Muskaan is TechRadar's UK-based Computing writer. She has always been a passionate writer and has had her creative work published in several literary journals and magazines. Her debut into the writing world was a poem published in The Times of Zambia, on the subject of sunflowers and the insignificance of human existence in comparison.

Growing up in Zambia, Muskaan was fascinated with technology, especially computers, and she's joined TechRadar to write about the latest GPUs, laptops and recently anything AI related. If you've got questions, moral concerns or just an interest in anything ChatGPT or general AI, you're in the right place.

Muskaan also somehow managed to install a game on her work MacBook's Touch Bar, without the IT department finding out (yet).