Now that we've got our hands-on Galaxy S23 review, we know what the rest of the phone market will be competing against for 2023. That's too bad, because while Samsung sets a standard for performance and photography against competitors like Apple and Google, I'd be happier if it paid attention to savvy moves by Lenovo and OnePlus.
I must be joking, right? Lenovo laptops are great, but it isn't known for its phones. And OnePlus phones are a tiny competitor.
Samsung and Apple own a vast majority of the global phone market. In the US, Google is a distant third, and Motorola and OnePlus are only on the top five list if you don't group 'everyone else' into one box. In other words, Samsung clearly is doing things right, and there's nothing it can learn from single-digit rivals.
Except that there are two things that I want from phones this year, and the Galaxy S23 doesn't give me either of them.
Phones need to get tougher and cheaper
I want phones to be cheaper, because nobody has money to spend on fancy phones this year. I'll keep my phone another year, thank you very much, I don't need 92 more MPs on my camera than I currently have. I need to spend my money on heating my house, and fixing my car, and commuting to work; and also sandwiches in New York City cost $20 now.
I want phones to be unbreakable. I don't just mean durable, or scratch resistant. I want phones to take a fall onto concrete or marble without a case. I want all phones to be as durable as the best rugged smartphones you can buy right now.
If that seems like a far-fetched dream, remember that water resistant phones seemed like a fantasy when the first iPhone was introduced. Now, the best smartphones can all survive a rinse in the sink.
OnePlus and Motorola each met one of my demands for what I want from a phone this year. I wasn't expecting that.
Competing on price is difficult, especially against a massive competitor. Not only does Samsung benefit from its volume of production, it also makes plenty of the components that go into the phone. It doesn't strictly get a price advantage, but it does have the best relationship with its parts supplier.
Competing on durability seems almost impossible, unless you don't care if the phone looks ridiculous. We have military-grade phones on the market today, but they look like the Humvees of phones. Along comes Lenovo with its Motorola brand, and suddenly we see that MIL-STD durability can be found in a sleek, elegant device.
As fast-following competitors, I'd expect these companies to compete with some funky design concepts, or weird software tweaks. Instead, they answered my prayers.
Can the OnePlus 11 be cheaper and more competitive?
Does the OnePlus 11 really make a worthy Galaxy S23 competitor? The OnePlus 11 has a Qualcomm Snapdragon 8 Gen 2, but the Samsung Galaxy S23 has a 'Snapdragon 8 Gen 2 for Galaxy.' It's faster, so Samsung tells us.
What does 'for Galaxy' get you? A five percent speed boost on ONE of the EIGHT cores of the Snapdragon processor. The largest, most powerful X-3 core gets overclocked by five percent. Otherwise, it's exactly the same.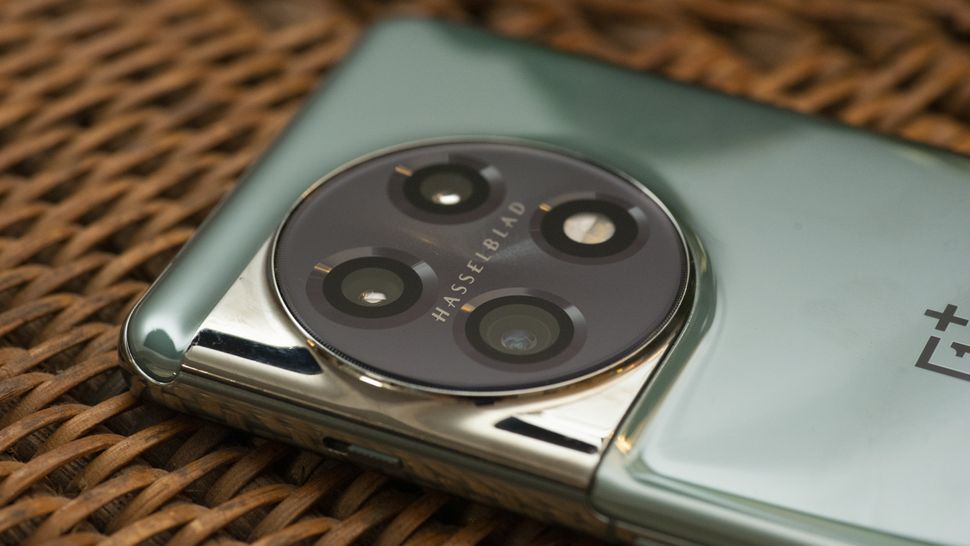 The OnePlus 11 also can't match the Galaxy S23 cameras. It doesn't have any real telephoto zoom to speak of. The 2X lens is for portrait photography, not distance. It takes great photos, but it takes a specific type of great photos.
Unlike Samsung, instead of keeping the same price as last year, OnePlus cut the price of its top phone for 2023. The best OnePlus phone is cheaper than the Galaxy S23 and the Apple iPhone 14. Only the Google Pixel 7 is a less expensive flagship phone.
Actually, there's not really a 'top' OnePlus phone for this year, there's just one phone, the OnePlus 11. Every OnePlus buyer gets to feel like they got the best, not like they settled for the phone they could afford.
There's no step down in processing power, like you lose if you pick the iPhone 14 instead of the iPhone 14 Pro. There's no reduction in camera lenses, like you lose if you pick the basic S23 instead of the Galaxy S23 Ultra.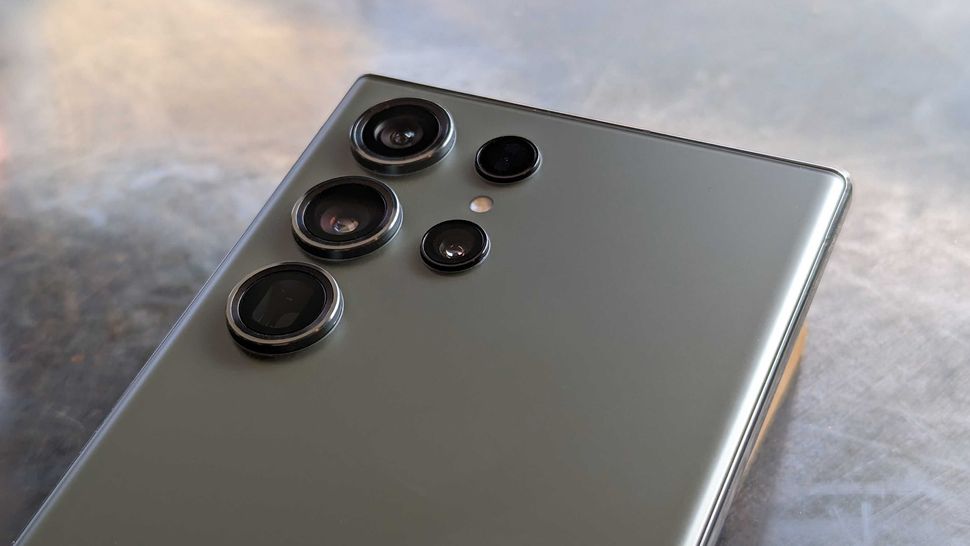 Can you imagine if Apple or Samsung pulled this trick? What if the iPhone 15, expected later this year, launches at a more affordable price, with a full complement of capabilities? What if every feature were available to every buyer? It would spark a sea change in the market.
Samsung and even Google would look ridiculous for trying to bilk buyers with so many confusing model options. The competition can all learn some humility from OnePlus. Make a phone cheaper, and stop offering so many variations that are obvious downgrades from the real flagship.
There's a cool Motorola phone and it's not the RAZR
What can Samsung learn from Lenovo? A couple of things, thanks to some interesting Motorola launches.
It's possible to make a durable smartphone that doesn't look like a piece of military hardware. While the Galaxy S23 is undoubtedly one of the most durable Galaxy S devices Samsung has made, outside the MIL-STD Galaxy Active devices of yesteryear, it could have gone further.
The Lenovo ThinkPhone by Motorola is a MIL-STD 810H tested phone that looks great tucked into a designer pocket. It isn't glossy or flashy; the backing features aramid fibers similar to Kevlar. It can take a drop onto concrete from more than a meter height without a case. Don't try that with your iPhone.
It's possible the Gorilla Glass Victus 2 on the Galaxy S23 could survive a similar fall, but Samsung isn't bragging about it. If durability was a priority, the phone would be MIL-STD 810 tested.
Making phones more durable is imperative. Phones are getting more expensive, with few exceptions. It is unconscionable that manufacturers would charge hundreds of dollars for a device that can easily be destroyed by an accidental slip in the bathroom.
Imagine if your car's engine fell out every time you bumped it into a shopping cart. That wouldn't be acceptable, either. It's time for all phones to meet MIL-STD durability, in the same way that Samsung, with the Galaxy S5, established IP68 water resistance as a standard feature for the best smartphones.
Second, I'd love to see a bit more pop to Samsung's color palette. Motorola picked an unfortunate year to partner with Pantone, and the Viva Magenta color of the year may work nicely on a bargain phone like the Motorola Edge 30 Fusion, but it wouldn't work on a phone that costs around $1,000 in the US.
Still, the natural earth tones are putting me to sleep. Botanic green? Looks like moss. Cotton flower? That's beige. At least Motorola took a daring step with color this year. Samsung has better hues hidden in the wardrobe. Let's see them draping the phones instead.