UPDATE: We've updated the Apple TV Plus section and bumped it up a spot. Read all about it below!
Now that streaming media has become a mainstay in Australian homes, Aussies have plenty of options to choose from when it comes to getting their home entertainment fix. 
When combined, Netflix, Stan, Amazon Prime Video, Disney Plus, Apple TV Plus and Binge offer an enormous range of content that can be instantly streamed into your home. However, if you can only afford one subscription service, narrowing down a definitive choice can be harder than it seems.
As each service brings with it a unique range of television shows and movies aimed at different segments of the streaming audience, not to mention differing price points, device compatibility and streaming qualities, we've taken it upon ourselves bring you an in-depth guide to what you can expect from Australia's major SVOD platforms.
With the constantly evolving nature of each service discussed in this guide, we will endeavour to keep you updated on any significant changes and updates that may occur to these streaming giants in the future.
To help you choose from the best TV streaming services out there, we've put together this guide to the essentials. Here's how the Australian streaming situation stacks up in 2021.
---
Best TV streaming service 2021 overview:
Netflix
Stan
Disney Plus
Amazon Prime Video
Binge
Apple TV Plus
Foxtel Now
Best specialty streaming services overview:
Kayo Sports
BritBox
Optus Sport
Shudder
Hayu
Best TV streaming service 2021:
What is the best TV streaming service you can get right now?
Featuring flawless, fast streams in high quality and without any buffering problems or errors to speak of, Netflix delivers the gold standard when it comes to its streaming experience in Australia. 
While its library was slightly lacking at launch compared to its US counterpart, the sheer number of excellent original TV shows and movies that have been added in the years since have made Netflix the undisputed leader when it comes to content.
Boasting top-notch scripted programming alongside binge-worthy documentary and reality content, Netflix truly offers something for everyone. 
If you're a movie buff or TV fanatic there's only one must-have player in town and that's Netflix. It is, unequivocally, the biggest and best streaming service. That said, non-Netflix Original films and shows tend to cycle off the service with alarming regularity, so if you do opt for subscribe, make sure it's for the exclusives.
If there's one area the service floors the competition, its in device compatibility. Netflix has the biggest global reach and has been around the longest, which is why it can be streamed on the largest number of devices. The Netflix app is available on a pretty much every smart TV manufactured in the last few years, and can be streamed from Xbox One and PS4 consoles, along with a wide number of streaming boxes.
While Netflix is a little pricey compared to some of its competitors (prices start at AU$9.99 for one standard definition stream, all the way to AU$19.99 for four 4K streams), it's worth it for the its enormous number of exclusives and for the overall quality of its service, which is unmatched.
Verdict: 5/5
As Australia's first major streaming service, Stan has more than kept up its quality in the five years since its launch. Not only has it continually managed to deliver on its promise of exclusive top-tier programming, but it has also produced a number of impressive and critically-lauded films, such as Relic and The True Story of the Kelly Gang.
On top of this, Stan has never shied away from upgrading its user experience to match the advancements made by Netflix along the way. Features like 4K streams and offline downloads may not seem like much, but there are still streaming services in Australia that don't offer these luxuries.
While Stan may suffered a blow when it lost the rights to Disney's streaming catalogue, there's no denying that it continues to offer a wealth of excellent content. Not only does it boast a huge catalogue of quality films, a fairly large number of them are offered in 4K Ultra HD, too.
In addition to movies and TV shows, Stan has recently updated its service to include sports coverage as part of its subscription price. Similar to Optus Sports' soccer-focused approach, Stan is now the Australian streaming home for Rugby content. That means you can stream live matches on Stan, catch up on games that have already happened (including grand finals from years gone by), and even keep yourself informed with a number of Rugby-specific shows.
Admittedly, Stan has raised its price a couple times since it arrived on the Aussie streaming scene, but not to the extent of its closest competitor, Netflix. Pricing starts at $10 per month for a single SD stream, followed by $14 per month for two HD streams, and $17 per month for four 4K streams, meaning there's an option for all household budgets.
Verdict: 4.5/5
Disney Plus doesn't feel like it's trying to be the main TV streaming offering in your life. Instead, it's a family-friendly option that feels like it lives alongside a Netflix or Amazon Prime Video subscription. At launch, it had a very specific selection of content: Disney animated movies, Star Wars, Pixar, Marvel, and National Geographic. Essentially, if Disney owns it and kids can watch it, it's on here.
That said, while the streaming service was aimed squarely at families at launch, that all changes with the arrival of Star, a new content channel that offers more grown-up fare from a number of Disney-owned brands, including ABC, Disney Television Studios, FX, Touchstone, Searchlight Pictures, 20th Century Studios and 20th Television. Essentially, the amount of content on Disney Plus has effectively been doubled – with a small price increase being the only downside.
The app is easy to use, with useful genre listings, and 4K streaming is included as part of the flat AU$11.99 per month subscription fee. It's pretty well-priced, then, and as far as classics go, Disney Plus has launched with a whole bunch of fantastic movies. If you can't stream a particular movie on the service, too, a listing page will tell you when you can. 
Oh, and did we mention that Disney Plus offers you the ability to watch the phenomenal Broadway musical Hamilton as many times as you like from the comfort of your own home? If you haven't seen it yet, just know that it more than lives up to the hype.
In terms of television shows, Disney Plus does boast a handful of shows that would be worth the price of admission on their own – not only is Disney Plus the only place to stream almost every episode of The Simpsons, it's live-action Star Wars series The Mandalorian is one of the best new shows in years. On the horizon, too, it has a few impressive exclusive shows in the works from Marvel Studios.
it's also worth noting that Disney Plus will occasionally bring big new releases to Premier Access, which allows subscribers to pay an additional fee (AU$34.95) to watch certain cinematic releases early.
Verdict: 4/5
Amazon and Netflix are two sides of the same coin. That's not to say they're identical – they're not – but the differences are few and far between, and Prime may be one of the best streaming options in Australia in terms of value.
Like Netflix, Amazon Prime Video has its own set of original series – Upload, Hunters, The Expanse and The Boys among others – but, generally speaking, they don't receive the same fanfare as their Netflix-bred brethren. The same can be said about Amazon's original movies, which often arrive on the service months after their theatrical debut. 
That said, Amazon can boast an absolutely huge library of films and older television shows. While it's true that many of its movie offerings are low budget and trashy (not that there's anything wrong with that), there's seemingly an endless number to choose from, which is pretty impressive. 
Amazon Prime Video's library of successful theatrical releases has been getting better of late, too, and you also have the option of renting premium film releases – many of which are still showing in cinemas.
The big point of difference between Prime Video and other streaming platforms is the fact that access to the service comes standard with a subscription to Amazon Prime – meaning access to Amazon Music, Prime Reading, Prime Gaming and premium delivery services for a flat monthly fee of AU$6.99.
Verdict: 4/5
As Australia's newest streaming service, Binge differentiates itself purely on the back of its main-draw, which is a licensing deal with US TV juggernaut HBO. While we won't officially be getting HBO Max in Australia anytime soon, Binge is perhaps the next best thing, offering an easy way to stream just about every original show that HBO has ever released.
There's a lot to love about Foxtel's new Binge streaming service, such as its striking interface, its wide selection of classic HBO shows and its impressive movie line-up .
Admittedly, there aren't any real exclusives on the service (pretty much everything on Binge has been available on Foxtel's other dedicated streaming services for some time) and chances are that you've watched much of the content that is there already. 
That said, Binge is definitely the easiest and most convenient way to do so, and it's also the cheapest: prices start at AU$10 per month for a single SD stream, AU$14 a month for two HD streams and AU$18 per month for four HD streams. 
Yes, you read that correctly – Binge does not offer 4K streams with its service, this despite its Netflix-equivalent pricing. It also lacks offline-viewing, meaning you'll have to resort to cellular data outside of your Wi-Fi network. 
That said, the service has since added closed captions for a large number of its shows and movies, with the promise of more to be added in the future.
Still, if you're in the mood to re-watch some HBO favourites, like Game of Thrones, The Wire and Westworld, Binge will surely hit the spot, and the two-week free trial means there's no real risk involved in trying it out.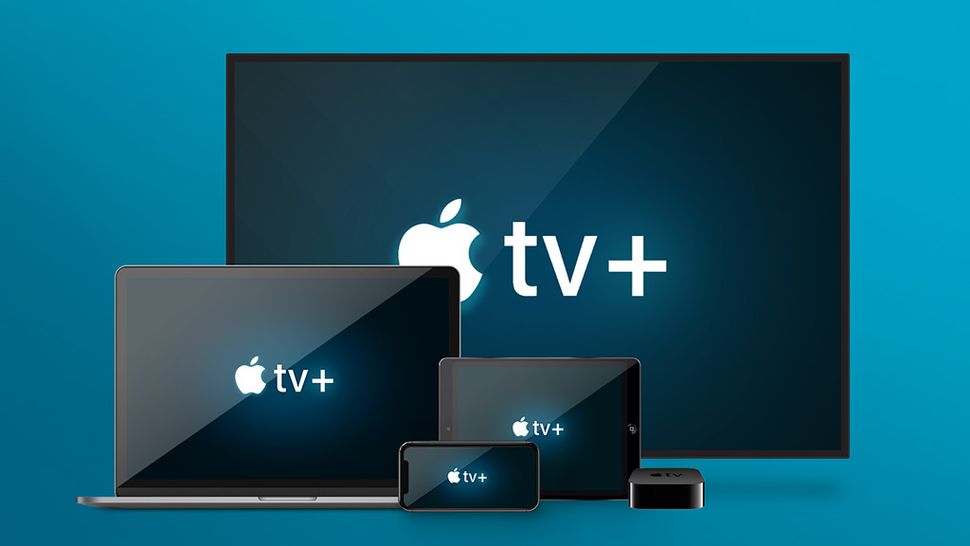 Apple's newest streaming service has money bags and talent on its side. Launching with The Morning Show, an expensive drama starring Jennifer Aniston, Reese Witherspoon and Steve Carrell, as well as the darkly comedic series Physical with Rose Byrne, Apple is flexing its muscles to get the best talent. 
Film content is a little less prevalent, however Apple TV Plus added the Tom Hanks war film Greyhound to its lineup not too long ago, along with Cherry starring Tom Holland and Palmer, starring Justin Timberlake. It also has the Apple Original series Ted Lasso, which is an absolute delight.
Ultimately though, it doesn't have a deep content library, which is what the platform would need to be the best streaming service in 2021, even at the very lean price point of just AU$7.99 per month. 
The app itself was initially hard to navigate, with Apple Original shows and movies mixed in alongside content for rent and purchase. However, that has now been simplified somewhat with a menu bar that offers clearer sections, letting you go straight to your desired content.
Most of the original programming here is well worth checking out, though – particularly the sci-fi series For All Mankind, along with Mythic Quest, a new sitcom from the creators of It's Always Sunny in Philadelphia, and the violent and ambitious dystopian drama See, starring Jason Momoa. Over time, that library could develop into something great, especially with the likes of the epic sci-fi series Foundation on the horizon.
Of course, Apple needs to work a little harder to get its app onto other devices – especially Android phones and tablets. Thankfully, Apple TV Plus has recently arrived on PlayStation and Xbox consoles – and PS5 owners can even claim six months of the service after downloading the app to the new console, which is an extremely attractive incentive to try the service out.
Verdict: 3.5/5
For years, access to Foxtel required users to sign up for a traditional pay TV subscription – that meant getting technicians over to install a box in your living room, usually involving cabling and other hassles.
That all changed with Foxtel Now – a simple streaming service that only requires an internet connection and a device to stream on. 
Foxtel Now is a Netflix-style, streaming-only Foxtel package that lets you watch all of the service's catch-up content, as well as its live TV streams. 
All you have to do is sign up online, pick the streaming packages you want, download the app, login, and away you go. Best of all, you don't have to sign any contracts and you can cancel anytime. 
Of course, it must be said that if you want everything that Foxtel Now has to offer, you'll have to pay quite a bit. Foxtel Now starts at AU$25 per month (after a free 10-day trial) for the mandatory Essentials base pack, which includes the Pop and Lifestyle packages. 
The Drama Extra package is a further AU$10 per month, while the Sports and Movies packages will cost you an extra AU$29 and AU$20 per month, respectively. And, the only way to access the Kids and Docos packages is sign up for everything, which will set you back AU$104 per month.
That said, it's hard to argue with Foxtel Now's enormous content library, and the inclusion of streaming access to Foxtel's live TV channels will certainly appeal to many. Of course, if all you want is access to HBO shows and other non-sports Foxtel exclusives, you're better off signing up for the more affordable Binge.

Specialty streaming services
As Australia's only streaming service dedicated exclusively to sporting events, Kayo Sports is a terrific option for those who want to avoid a traditional Foxtel subscription. 
Described as the 'Netflix of sports', Kayo does a remarkable job of providing instant streaming access to over 50 sporting events. That said, the content is nearly identical to what you'll find on Foxtel's services, which shouldn't be a surprise, as Kayo retains the same broadcast and streaming rights as it pay-TV big brother.
In terms of content, that means you'll get access to all seven of the Fox Sports channels, plus the Fox Sports news stream, three beIN Sports options and two ESPN channels offered by Foxtel. 
That's not to say that Kayo offers everything you could possibly want, as there are some noticeable omissions in the service's content offering. Unfortunately, Kayo doesn't provide access to the three Premier League Club channels (Liverpool TV, Chelsea TV and Manchester United TV), the three Sky Racing channels or Eurosport.
If you're willing to live without those, there are still streams of 50-plus sports to choose from, including live broadcast of big-ticket events like Formula 1, NRL, AFL, international cricket, World Surf League and more. 
Additionally, Kayo offers a number of unique and fantastic streaming features, such as picture-in-picture video, a split-view mode that lets you watch multiple sports streams simultaneously, a 'key moments' feature that shows just the highlights, a mode that blocks spoilers for games you haven't watched yet, the ability to choose playback speed and more. 
After a free 14-day trial period, you can sign up to Kayo Sports with one of two packages with no lock-in contracts: the Basic package offers simultaneous streams across two devices for AU$25 per month, while the Premium package lets you stream on three devices at the same time for a monthly fee of AU$35.
BritBox is a new streaming service devised by two major British broadcasters, ITV and the BBC, and was designed to export British programming beyond the UK's shore. Lucky for us, that now includes Australia.
As you would expect, the service has an enormous range of British TV shows, including every Doctor Who season and special, to newer shows like Luther, All Creatures Great and Small, and the binge-worthy police procedural, Line of Duty.
BritBox is also available to stream on a wide range of devices, including Android, iOS, Apple TV, Fetch TV, Telstra TV and Google Chromecast, and there are even apps available for LG and Samsung smart televisions, along with Windows 10 and Chrome OS.
HD streams are offered, and you are able to watch five streams simultaneously, which is more generous than any of the other streaming services on this list.
Following an initial 7-day Free trial, BritBox is priced at just AU$8.99 per month or AU$89.99 annually – the latter option effectively giving you two free months of stream per year.
If you're a fan of British television, BritBox will provide you with countless hours of entertainment.
If you're the type of sports fan who's absolutely obsessed with proper Football (better known to Aussies as soccer), then Optus Sport is the streaming service for you.
While other streaming services may offer a more rounded sports watching experience, Optus Sport is dedicated to providing access to every type of soccer coverage imaginable. 
For just AU$14.99 per month, or AU$139 per year, Optus Sport brings you unlimited access to Premier League, UEFA Champions League, UEFA Europa League, J.League, UEFA EURO 2020, Internationals and FA Women's Super League games, meaning you'll never be short of football content to park yourself in front of.
Additionally, a subscription to Optus Sport also grants you access to the service's Fitness content, allowing you to work out alongside handy training videos in a number of areas, including football, yoga, cardio, Pilates, core, dancing and more.
Sporting excellent device support and an affordable price point, Optus Sport is a terrific option for football junkies. That said, there are some areas that could see improvement. 
For instance, while subscribers may register up to four devices, only two can be streamed concurrently. Worse still, the second device must be a Fetch TV box, or else you're limited to one solitary stream.
Picture quality is good, however, Optus Sport's maximum 1080p resolution is actually upscaled, as the service's feeds are received in 720p. Additionally, the service no longer offers a free trial period, but at AU$14.99 per month, it's certainly worth trying Optus Sport out if you're truly passionate about 'The Beautiful Game'.
A streaming service that's strictly for horror fans, Shudder offers a vast selection of fright flicks, both old and new, along with a growing library of original films, TV shows, documentaries, podcasts and live streaming events.
Shudder Originals include FX guru Greg Nicotero's Creepshow TV series, the blood-drenched cult flick Revenge, the indigenous zombie film Blood Quantum, and the critically adored movie Host, which sees a demonic presence infiltrate an online séance.
Admittedly, Shudder has some work to do when it comes to competing with the big streaming players. For one, its maximum streaming resolution is 720p (with many older movies available in standard definition only). And while its device compatibility has come a long way since its US launch, there's no Shudder app for gaming consoles, and many TV brands are also lacking native support. 
That said, you can't argue with Shudder's price, which is set at a very reasonable AU$6.99 per month (and even cheaper at its yearly rate of $69.99, essentially netting you two free months of the service). 
If you're a horror aficionado with a thirst for (fake) blood, you can test the Shudder waters with a free 7-day trial.
Having trouble keeping up with the Kardashians? Well, you're in luck, because the streaming service Hayu not only has every single episode of theirs available to watch instantly, it also provides access to hundreds of other reality shows. 
That isn't an understatement– pick a city at random and chances are that Hayu has a Real Housewives show that's set in that very location*.
But that's not all – though Hayu's junk food menu is undeniably extensive, the service also offers more serious fare, including a number of true crime docu-series, such as Up and Vanished, In Ice Cold Blood (hosted by Ice-T, no less) and much more.
Priced at only AU$6.99 per month, with decent device support, offline viewing for phones and tablets, no lock-in contracts and no ads whatsoever, Hayu is a reality television fan's dream come true. If that sounds like you, then be sure to check out Hayu's free 1-month trial.
*Okay, that might be a very slight exaggeration.