The 2023 writers' strike is showing no signs of slowing down – and Hollywood is really feeling the effects of the Writer's Guild of America's (WGA) disruptive industrial action.
For the uninitiated: the WGA has gone on strike after talks broke down with the Alliance of Motion Picture and Television Producers (AMPTP). The WGA was negotiating with the AMPTP – and the world-renowned studios it represents – over better pay and working conditions for its members. Those same writers are worried that artificial intelligence (AI) programs, such as ChatGPT and Google Bard, might make their roles redundant if studios start using AI as cheaper labor sources.
The AMPTP, though, refused to bow to the WGA's new demands, resulting in the industrial action. With Netflix reportedly having a big role in talks breaking down, numerous WGA members recently called on people to cancel their Netflix subscriptions as a way of supporting the strikes, too.
With WGA members picketing on both sides of the Atlantic – UK-based productions, including The Rings of Power season 2 and House of the Dragon season 2 have also been affected – production has ground to a halt on on numerous TV series and films. Major Studios, such as Marvel, Netflix, HBO Max, and Prime Video, are among those impacted.
So, which productions are no longer being actively worked on? In this guide, we've compiled a list of every movie and show (listed alphabetically) that's been affected. We're regularly updating this article with the latest news and impacted projects, so bookmark this page and come back periodically to find out what's new.
Abbott Elementary
The highly underrated ABC school-based mockumentary series was renewed for a third season in January. However, writer Brittani Nichols told news outlet Democracy Now (as reported by Collider) that script work had been halted on its next installment until the strike is over.
A Knight of the Seven Kingdoms: The Hedge Knight
The next Game of Thrones spin-off, The Hedge Knight, has been impacted by the 2023 strike. In a blog post on his own website (as first noticed by Deadline), Game of Thrones creator George R.R. Martin confirmed the series' writers' room had been closed "for the duration" of the strike, with the author throwing his full support behind those calling for better working conditions in the industry.
Andor
The second season of this critically-acclaimed Star Wars TV show isn't as affected as some of its peers. Scripts for Andor season 2 were completed long before the strike, but showrunner Tony Gilroy is not on set and won't perform any rewrites until the industrial action has ceased. That said, Gilroy is working on non-writing elements of the series, such as casting (per Variety), which is allowing production to continue in some guise. Gilroy still expects Andor season 2 to meet its August 2024 release date.
Big Mouth
Script work for the final season of Netflix's longest-running show was expected to be completed in August. However, as reported by Variety, Big Mouth's writers' room has paused work due to the strike.
Billions
The Wall Street-based Showtime drama is another show to be hit hard by the writers' strike. According to Deadline, WGA members were seen picketing around the set for several hours on May 4, which forced production to grind to a halt. Filming reportedly began later on the same day without its writing team on the set.
Blade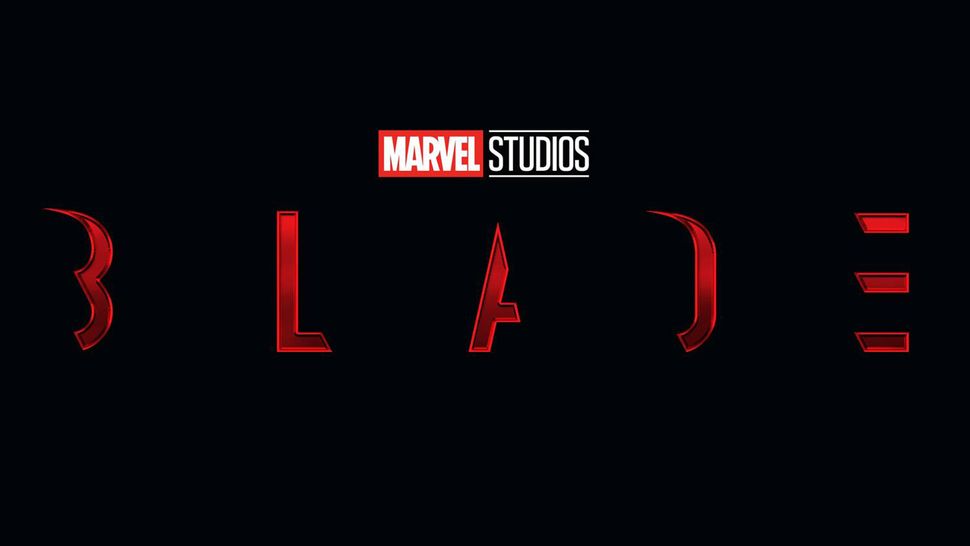 The forthcoming Marvel Phase 5 movie has already been beset by numerous setbacks, including the departure of its original director Bassam Tariq and subsequent production start delay. Those issues forced Marvel to completely rejig its Phase 5 release schedule in October 2022.
Filming was finally set to begin this month (May 2023), but the WGA's new strike has paused work on the Mahershala Ali-starring R-rated film (per The Hollywood Reporter (THR)). Expect Blade's launch date to be pushed back again if Marvel holds its annual San Diego Comic Con panel in July.
Other Marvel movies have been impacted by the strike, too. Captain America 4, Deadpool 3, and Fantastic Four are all at various stages of development, but the WGA's strike will pause work on all of them for the time being.
Cobra Kai
The sixth and final installment of one of the best Netflix shows ever made has also been hit by the WGA's strike. Taking to Twitter, showrunner Jon Hurwitz said nobody wants to strike but "if we must, we strike hard".
Daredevil: Born Again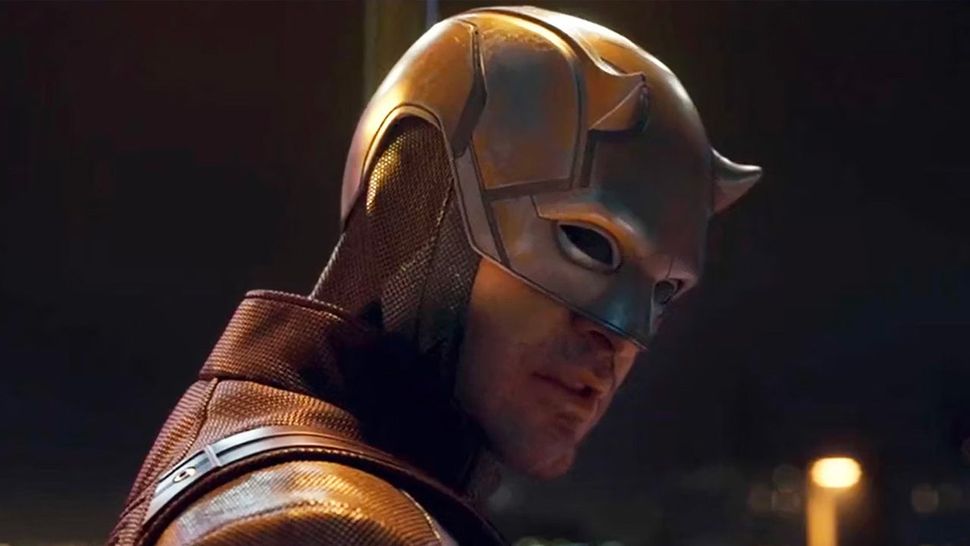 Daredevil's upcoming Marvel Disney Plus show, which began shooting in March, has been shut down temporarily due to the industrial action. Filming wrapped at 1 PM ET on Monday, May 8, but Deadline suggests the series will continue shooting today (May 9) despite a lack of WGA members being on location. The WGA East's Twitter account confirmed non-WGA members are refusing to cross the picket line, however, so it's unclear if principal photography will continue for much longer.
Other highly anticipated Marvel Cinematic Universe (MCU) TV shows are also affected, including Agatha: Coven of Chaos and Wonder Man, which are currently in the middle of filming.
Evil
The fourth entry in the hit Paramount Plus supernatural drama series has reportedly wrapped earlier than expected (per Deadline) after WGA and non-WGA staffers joined forces to shut production down.
Family Guy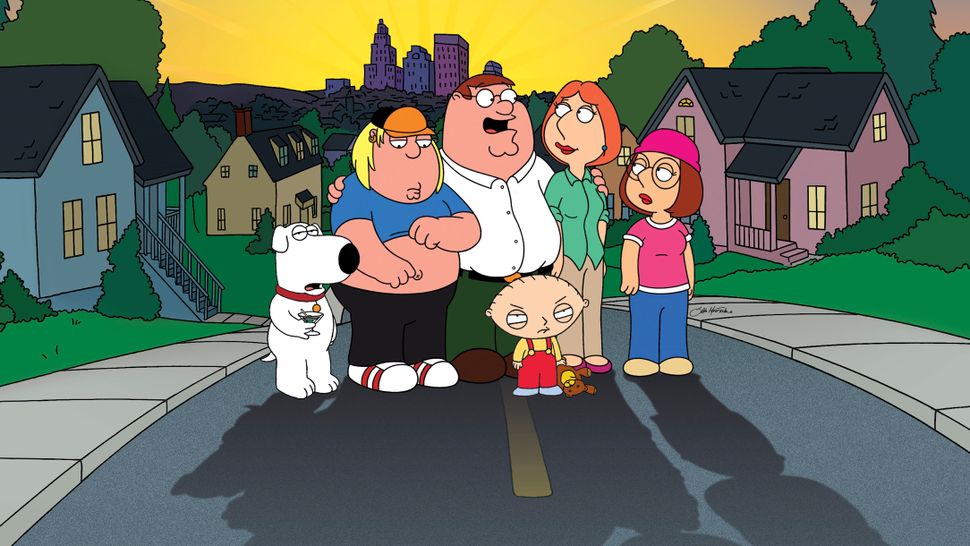 With Seth MacFarlane and his fellow showrunners joining the picket line (per Deadline), Family Guy season 22 is on indefinite hold. Another of MacFarlane's creations – American Dad! – is also not moving forward with its 20th season in the interim period.
Hacks
Hacks, one of the best HBO Max shows around, was in the middle of shooting its third season until the writers' strike. Deadline has confirmed, though, that filming has been halted in the interim due to the industrial action – co-creator Jen Statsky also tweeting "there was no other option here".
The Handmaid's Tale
Per Reuters, the sixth season of hit Hulu series The Handmaid's Tale is not currently being worked on. Co-showrunner and executive producer Yahlin Chang says filming was supposed to start in Q2 2023, but that won't be happening. Obviously.
House of the Dragon
The hit Game of Thrones prequel series has been slightly affected. Filming is ongoing on House of the Dragon season 2 (and its Prime Video rival The Rings of Power season 2) in the UK, but it'll be slow going on the sets of both shows. Script rewrites and directors' notes are banned as part of the writers' strike, which will surely impact how some these shows' next slate of episodes will be shot and edited.
Good Omens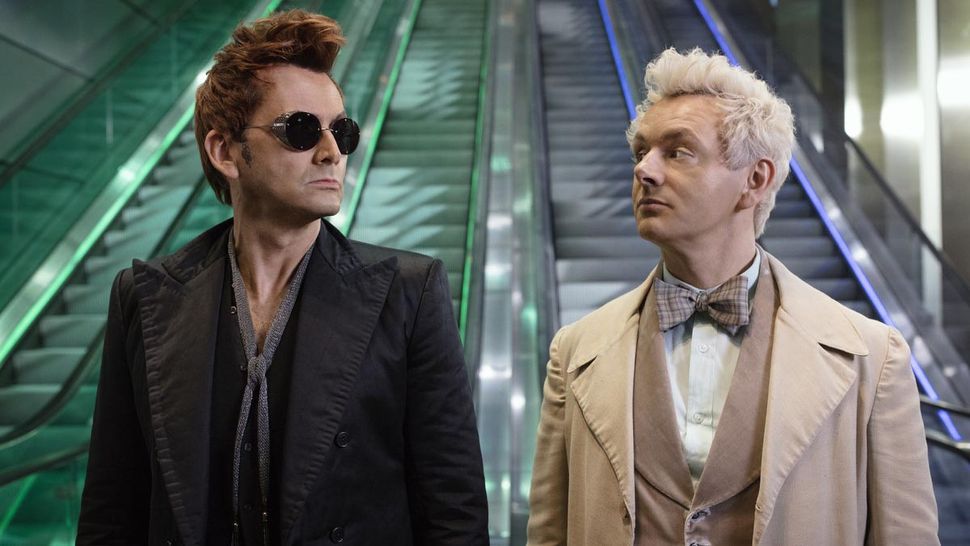 Good Omens, which is one of the best Prime Video shows, is due to return to our screens for its second installment in July. Work has been completed on it, so that remains the case, but Neil Gaiman – the series' showrunner and co-creator of the book it's based on (alongside the late Terry Pratchett) – suggested he may not be able to promote season 2 "as I had hoped" if the strike runs for longer than anticipated.
Loot
The Maya Rudolph-starring Apple TV Plus series will return for a second outing, just not for a while. Production has been halted on this show (via THR), with picketers disrupting filming on the comedy show.
The Mandalorian
The fourth season of hit Star Wars show The Mandalorian will be impacted by the WGA strike. Its fourth outing hasn't officially been confirmed by Disney or Lucasfilm, but Deadline suggests filming was due to begin in September, with co-creator Jon Favreau having finished the scripts earlier this year. Depending on how long the strike lasts for, The Mandalorian season 4 might be put on hold.
Night Court
NBC's latest big comedy hit is returning for a second season as well, but its launch is all-but-delayed due to the strike. Filming reportedly didn't take place last week (May 2 to May 5) due to a previously arranged week off, but it's unclear if principal photography will start up again this week (May 9 to May 12). Deadline suggests it won't.
The Penguin
The Penguin, a Max spin-off series of The Batman, has suffered as a result of the strike. Per The Wrap, the TV show's scripts were completed months ago, but rewrites can't take place on set amid the industrial action. So, while production is ongoing, it'll be slow going on the filming front for a while.
The Rings of Power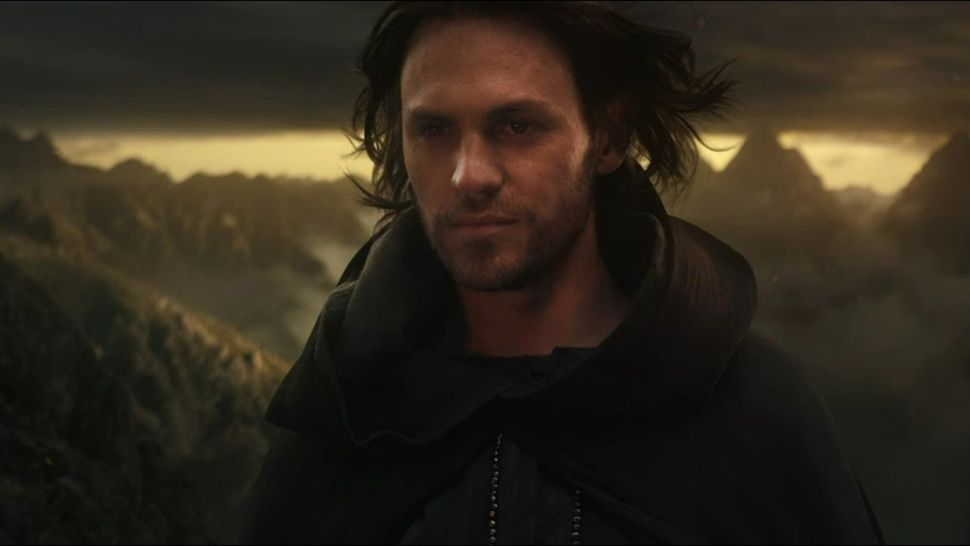 As mentioned in our House of the Dragon entry, The Rings of Power season 2 is still being filmed in the UK amid the strike. As WGA members, showrunners JD Payne and Patrick McKay aren't on set, however, even though principal photography is due to wrap very, very soon.
Severance
One of the best Apple TV shows of all time is another popular show that's been impacted. Production of Severance season 2 has stopped in New York (per Deadline), with WGA members joined on the picket line by members of the International Alliance of Theatrical Stage Employees (IATSA) and Teamsters unions.
Stranger Things
Stranger Things season 5 was another project reportedly set to start shooting in May. Taking to the Stranger Things writers' Twitter account, though, showrunners Ross and Matt Duffer issued a statement saying: "While we're excited to start production with our amazing cast and crew, it is not possible during this strike." Don't expect the wildly popular show to return to Netflix in 2024, then.
Superman: Legacy
The first DC Cinematic Universe (DCU) film of the James Gunn-Peter Safran era, which is currently slated to fly into theaters in July 2025, has been somewhat affected.
The Wrap reported that the movie's first draft was completed by Gunn, who's on writing and directing duties, one week before the strike began. However, no script treatments can be performed during the strike so, while other production elements are ongoing (such as production and costume design), Superman: Legacy's script won't be looked over for a while yet.
Unstable
Rob Lowe's Netflix comedy show is due to return for a second season. However, despite script work beginning in March, pens have been put down as a result of the writers' strike (per Deadline).
Welcome to Derry
Welcome to Derry, the forthcoming prequel series to Stephen King's It novel (and subsequent movie adaptations) is reportedly in production for Max (via Collider). However, it's unclear how the WGA strike is impacting its shooting schedule.
Wonder Man
Wonder Man, another in-development Marvel Disney Plus series, began filming earlier this year. However, like many of its peers, its shooting schedule was impacted by picketers aiming to disrupt its production. Marvel hopes to continue work on the show until it wraps in early August, and make any necessary changes during reshoots.
Yellowjackets
The fan-favorite Showtime thriller series (and one of the best Paramount Plus shows on air) was just one day into development on its third season when the strike action was called, according to co-creator Ashley Lyle (as first reported by IndieWire). Expect Yellowjackets season 3 to be some way off landing on your screen.